Just got back from a week in Hong Kong, where we needed to do some paperwork. It was super fun! We ate tons of food and got to enjoy the ocean and mountain views. It was also a good chance for us to do some shopping, as imported stuff is available and cheaper there than here.
Hong Kong has really delicious milk tea everywhere, which I happily drank every day. I also realized that despite my strong Houston roots in Taiwan-style milk tea, I think I actually prefer the HK version. Which is great, since it's a lot easier to make at home! And I guess it's healthier, since it's usually a lot less sweet.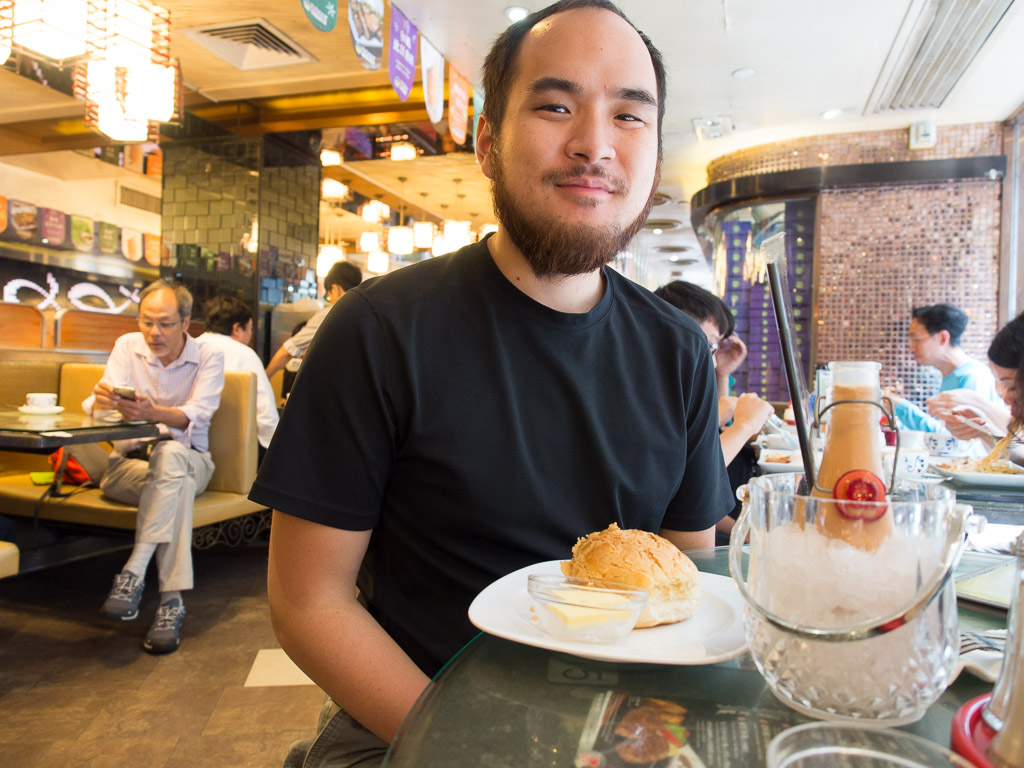 Having fancy milk tea cooled by an ice bath with a sweet bread roll and frozen butter.
We spent one afternoon trying to walk up to the top of Victoria Peak (the highest peak on HK Island), but we kind of failed. But in the process, we found this amazing view of the ocean right as the sun was setting! It was perfect and one of the most beautiful things I've ever seen. Although pushing our stroller up that mountain was really sweaty.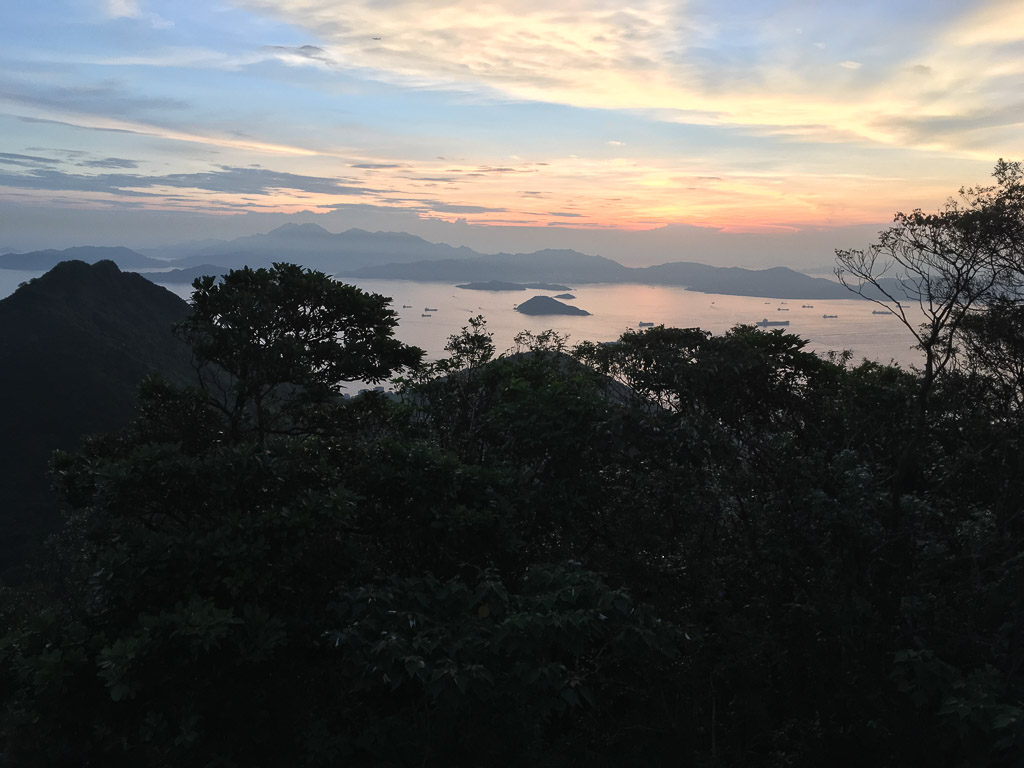 We got to take a (nauseating) ferry ride to a nearby island, which the kids loved! The ocean was beautiful and the seafood was really fresh.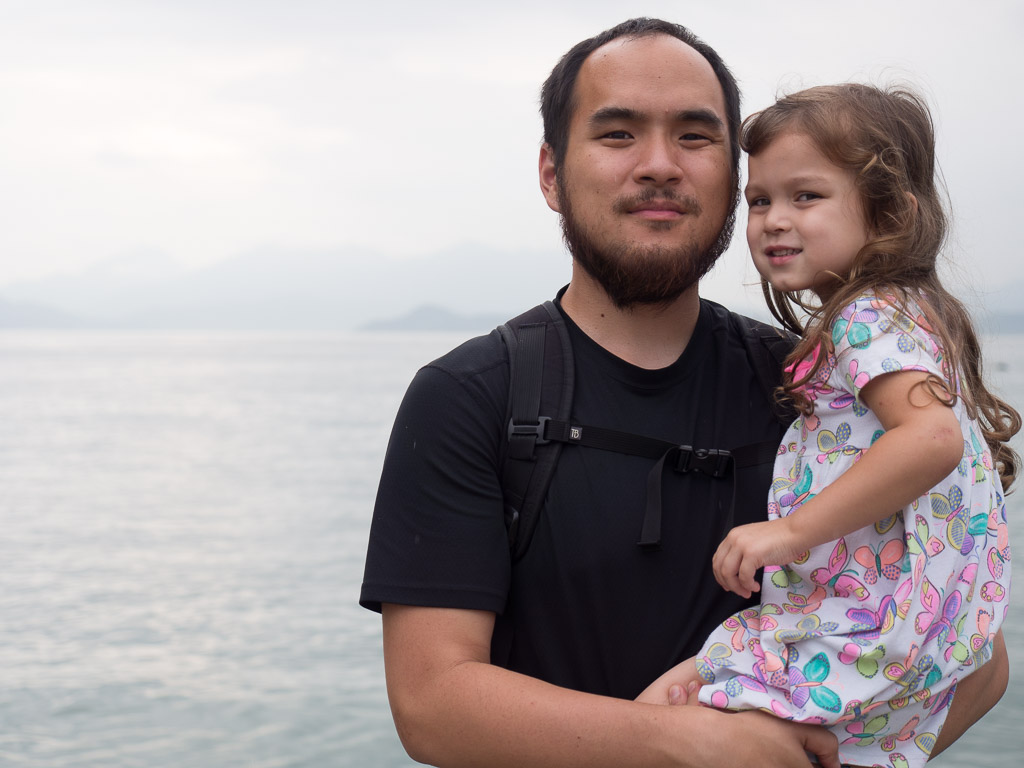 All in all, it was a blast! And it was really nice to get to travel in Asia without jet lag. I think we're all already thinking about where we can go next. Although in the meantime, we're quite happy to be back at home to continue the work of settling in. School starts for H and M in only a few weeks, so we're anxious to get as much done before that as we can.
Today is E's second birthday, so I'll post some pictures of our celebrations soon.