Happy birthday E!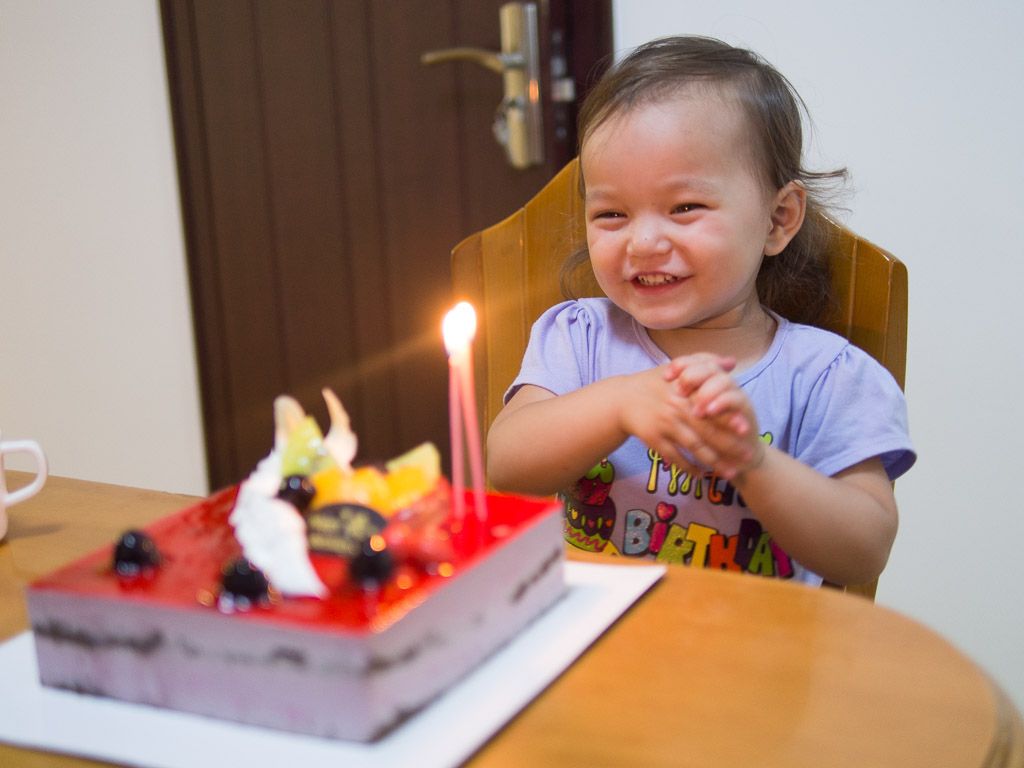 We just celebrated E's second birthday about a week ago. We don't have a lot of friends her age to do a big party, but she seemed to have a blast anyway! We had lunch at the local chicken nugget/playground place and let the kids play for a much longer time than normal.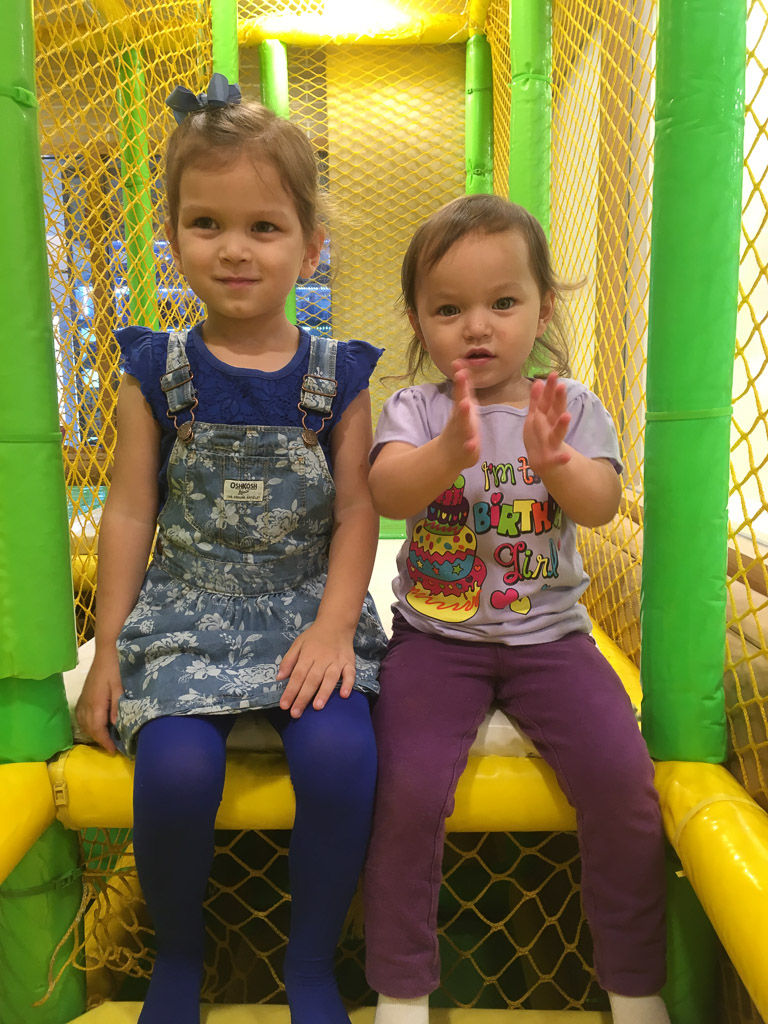 She also got to pick her own gift from her grandma, which was pretty fun for her (and an exercise in selflessness for M...).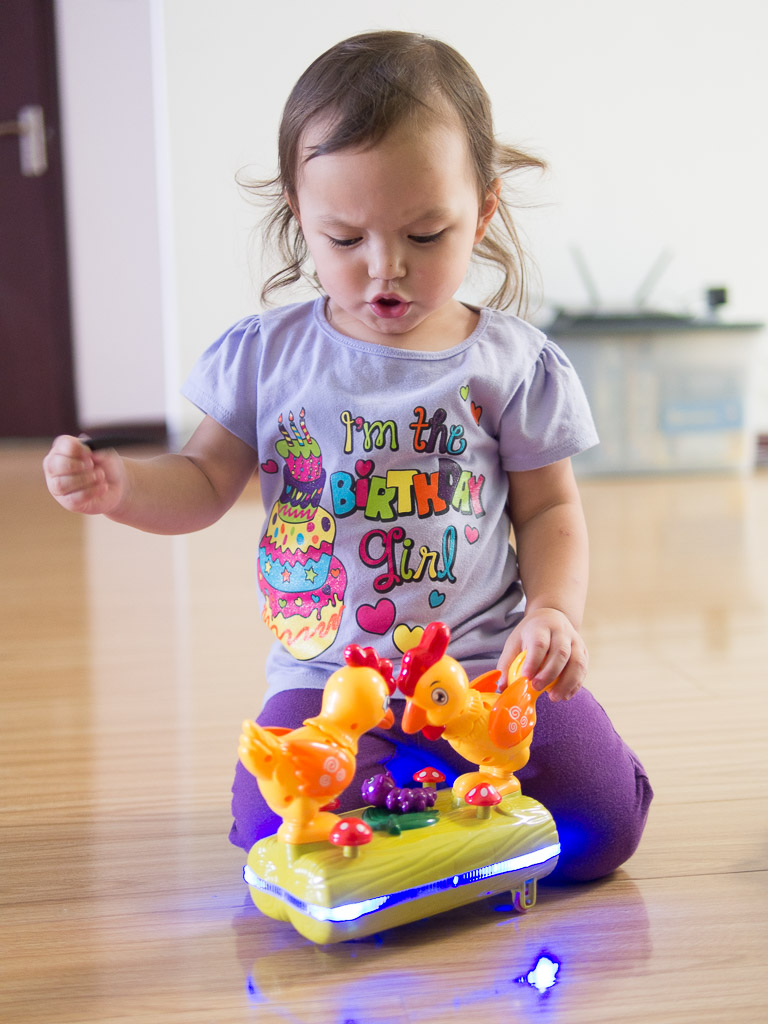 Chicken toy!
In the evening we had cake and opened presents. She also got to pick the cake herself, which was fun for her. Except that she picked the MOST EXPENSIVE cake in the whole bakery! Somebody has their dad's tastes.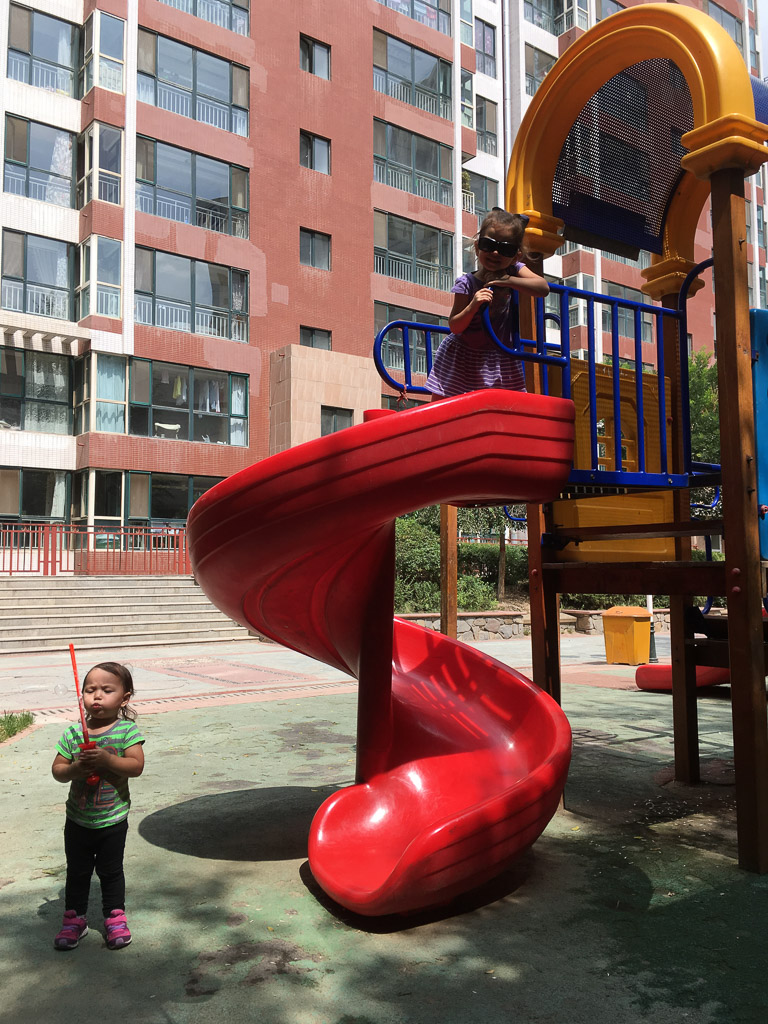 Playing outside with the bubbles from grandma.
I think if we weren't living here, I'd feel all sentimental about how my baby is growing up and we don't have another little one to be a baby, but it takes so much energy to adjust to living here that I don't think I mind her growing up a bit just now. She's really into going potty by herself these days, and that sure is a nice change from the days of constant nursing/diapering. We'll see how long I feel like that...
Stay tuned to see how my first high-altitude loaf of homemade bread turns out!