Although school just started, we've had a plethora (yep, I just used that word) of holidays. The first holiday we came upon was Qurban, which I think is usually called by its Arabic name, Eid al-Adha, in the States. It's the festival when Muslims slaughter and eat a sheep (or cow if they can afford it) to celebrate God's provision.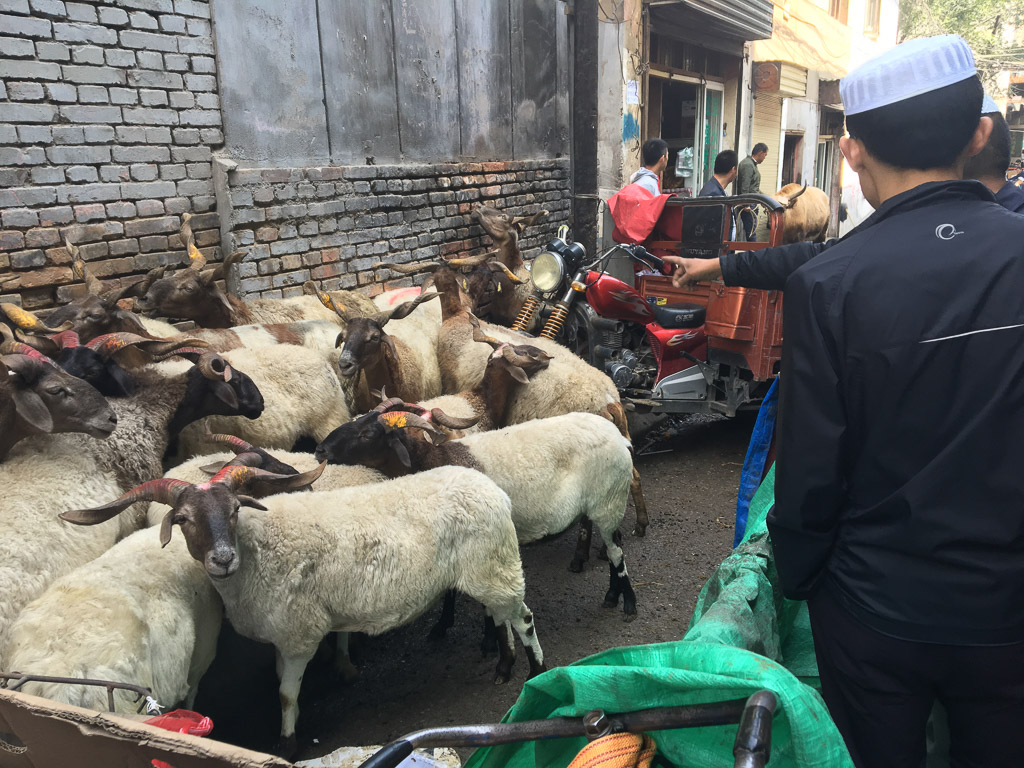 Sheep! They go for about $200 USD each.
So, since M's school is predominantly Muslim kids, she had the day off, and since H's class only has two people in it, they just asked for the day off. We all went over to the big mosque to see what was going on, and man, was it exciting! Sheep were everywhere! And if you've never seen anyone try to lead a sheep away from a flock you are seriously missing out on some fun. People everywhere were dragging their sheep by the horns, trying to get them back home or cramming them into the back of little tractor-trucks along with their neighbors' sheep. Right behind the mosque are some homes and families were already slaughtering sheep right there. Kids were running around and the hustle and bustle of everyone trying to get ready for the big meal made for such an exciting atmosphere! We hung out around the area for long enough that the kids started talking to us, which was really fun for our kids. All in all, I think we had a blast!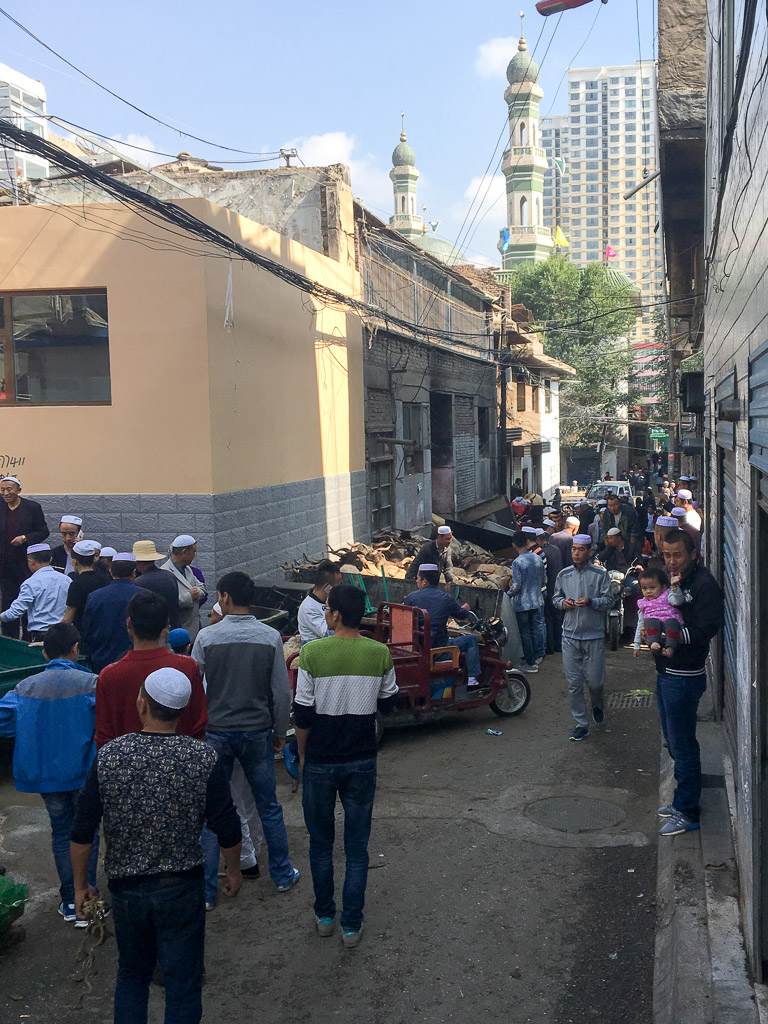 Sheep for sale with the mosque in the background.
H and M also got to go a few days later to a mosque up near the top of the South Mountain that had just finished having repairs done on it. They were holding a week-long dedication ceremony for the reopening, so they got to see some of that (and got to go up the mountain again).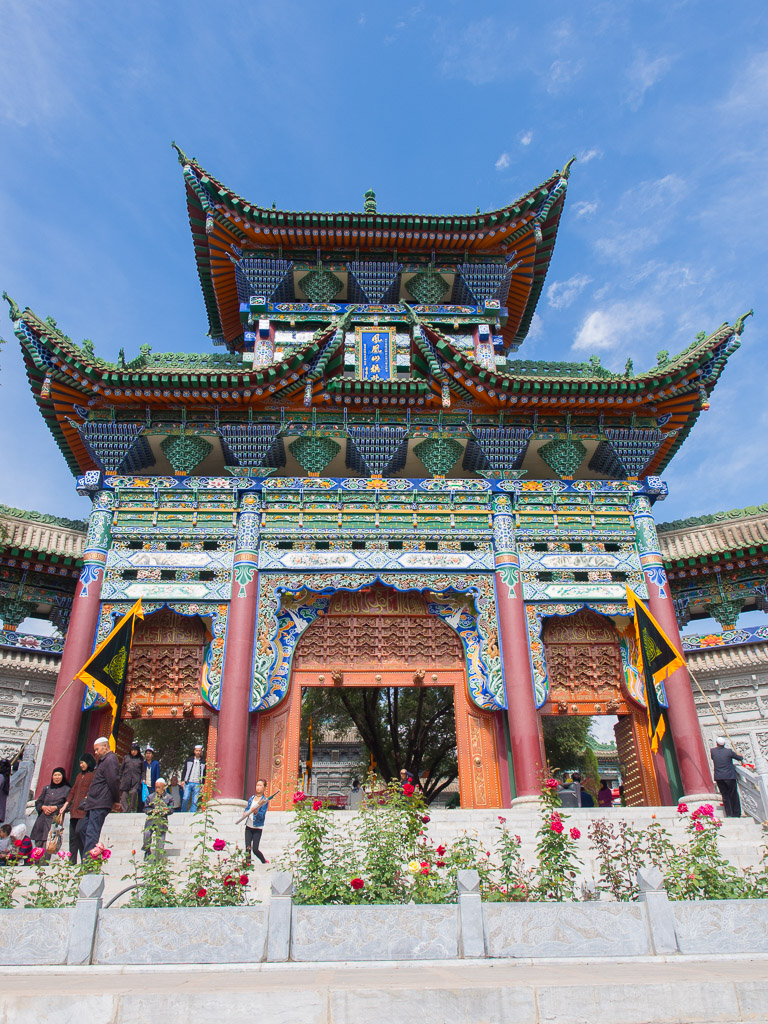 Yep, that's a mosque.
Only a couple days after Qurban was Mid-Autumn Festival, which we also had school off for. Some people visiting one of our Cantonese friends here had brought mooncakes from Hong Kong, and we got to have a couple over the holiday. What a treat! I think I'm starting to like the salty egg yolk, much to H's dismay (he used to always get that part). While we had off, we took the chance to explore a park nearby in a part of town we haven't been to very much, which was pretty fun except that it started raining while we were there. But never fear! No one is as happy as a toddler with her own umbrella.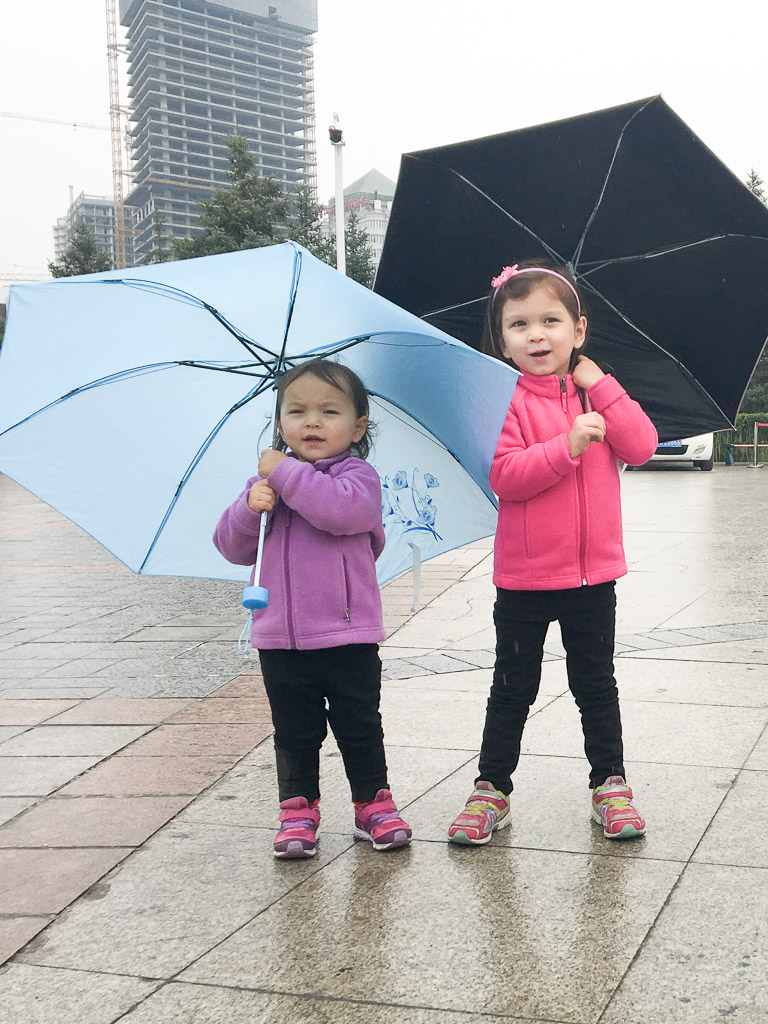 Next week we have the whole week off for National Day, so we're hoping to do some more local exploring!