We're nearing the end of our week off for National Day, and we have gotten the chance to do lots of fun exploring! My favorite day was climbing North Mountain (seeing a theme? I'm living up this mountain location!).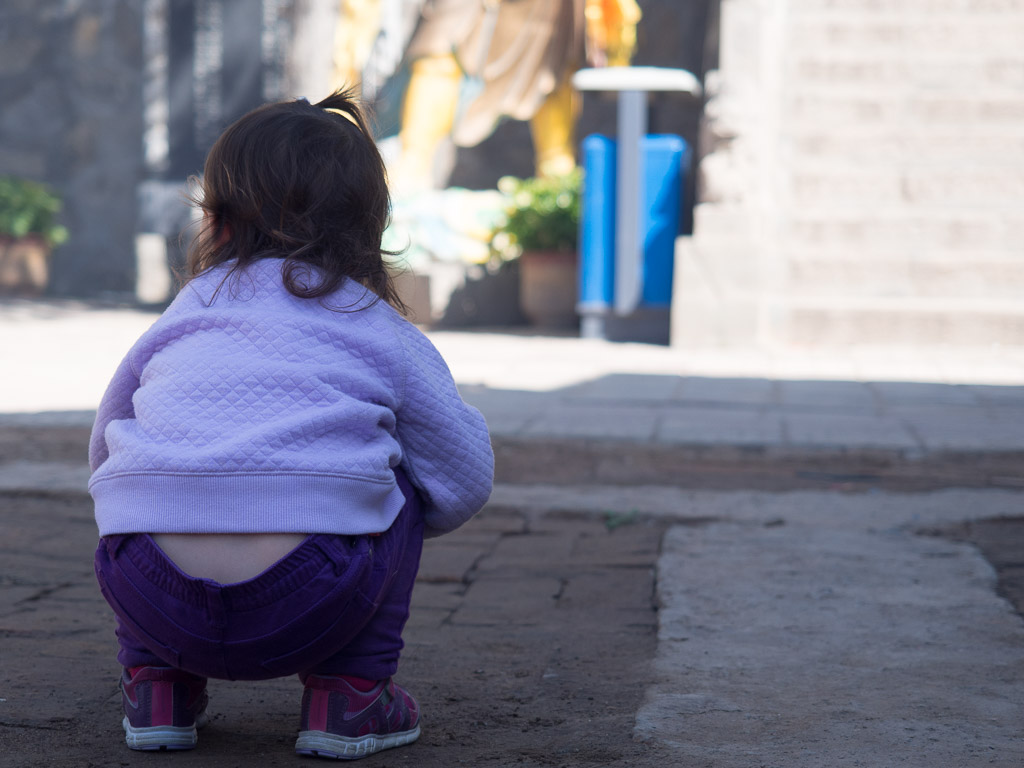 This girl is a pro squatter.
I read online that there's a Taoist temple on the mountain that has stairs in the back that you can climb to get to the top of the mountain, so we thought that might be fun. One of the temple buildings was about 200 years old, and that was pretty cool! But all of the other buildings were built in the 21st century. Lame. It was all really beautiful with the mountain behind though. M had TONS of questions about what was going on there: "What's that fire? [Incense] Why are they doing that? Should we do that?" It was a good opportunity for us to talk about what God is like and how He relates to people. She's definitely learning a lot more than she would if we had stayed in the States!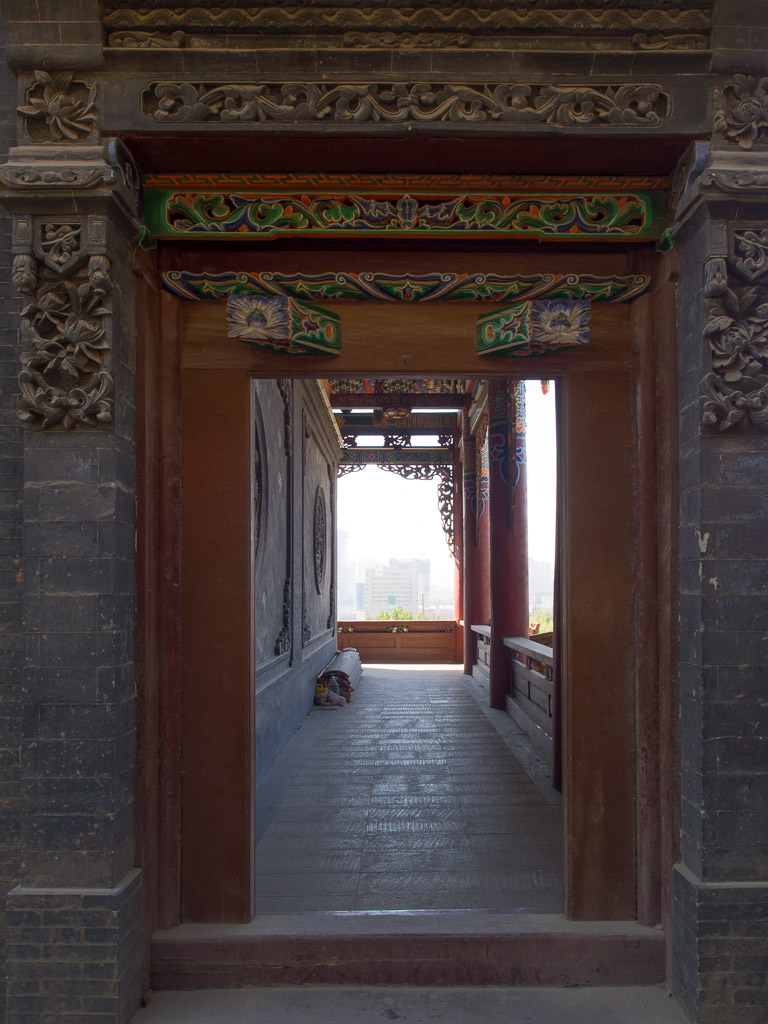 No one notices that the background of this picture is high-rise buildings, right?
Unfortunately though, the stairs at the back of the temple to go up the mountain were barricaded off. So we asked around and found out that there's a new way to go up the mountain. So we walked around until we found it. Boy, was it intense! Probably 500 steps just going up!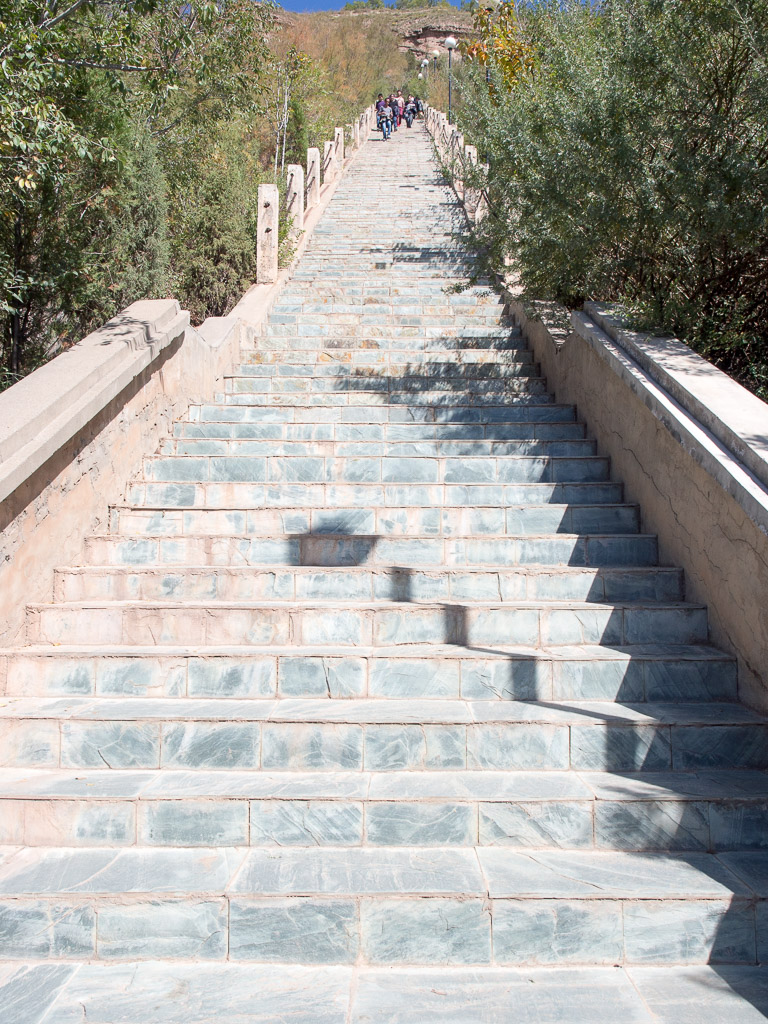 The picture doesn't do it justice.
With quite a lot of effort from M (who walked THE WHOLE WAY), we made it to the top. By the time we got up there, M was exhausted, so we decided to just walk around that area and go back up another day to see some of the higher stuff. But it was so beautiful! The leaves are starting to change colors up there, the sky was deep blue and the wind occasionally blew gently through the trees, making orange leaves dance around like a fighting scene from Crouching Tiger, Hidden Dragon. I could've stayed up there for days! It was so quiet away from the noise of the city and even though it's a holiday, I think the epic stairs kept most people away and it was the most isolated place we've been since moving here.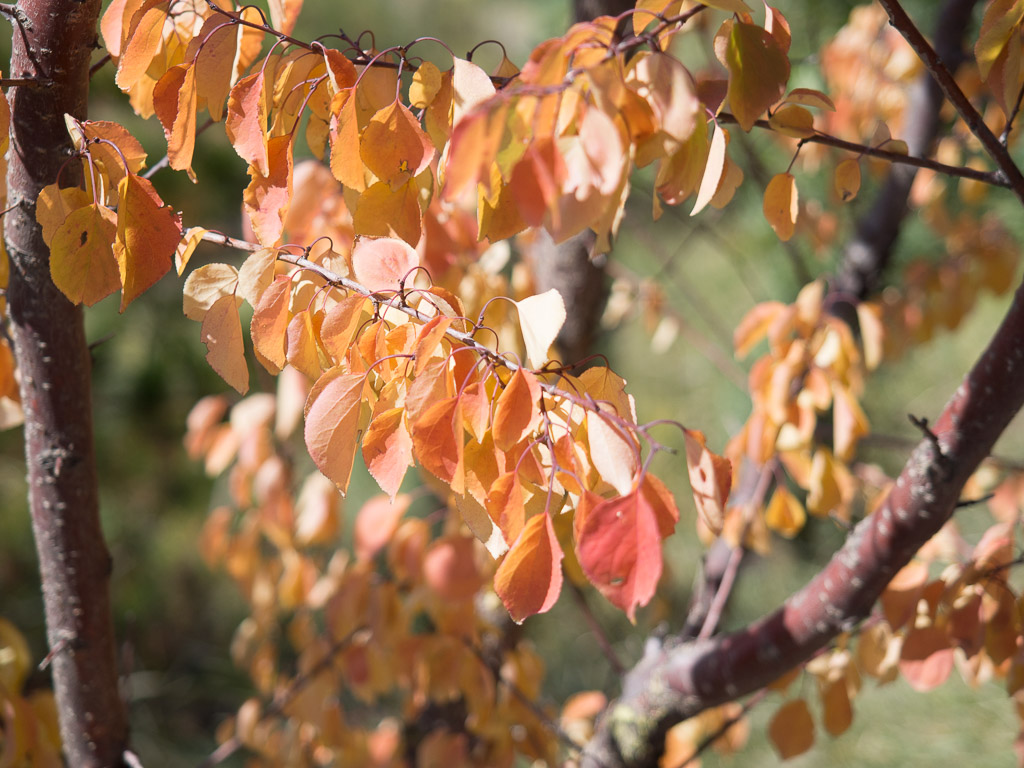 Fall colors!
I can't wait to go up again! Although next time, I think we'll bring a carrier for M. Poor girl went to bed at 7pm and slept for more than 12 hours. When she talks about it now, she says "I like North Mountain, but I think it was too many steps for me. Maybe we can go again when I'm 5."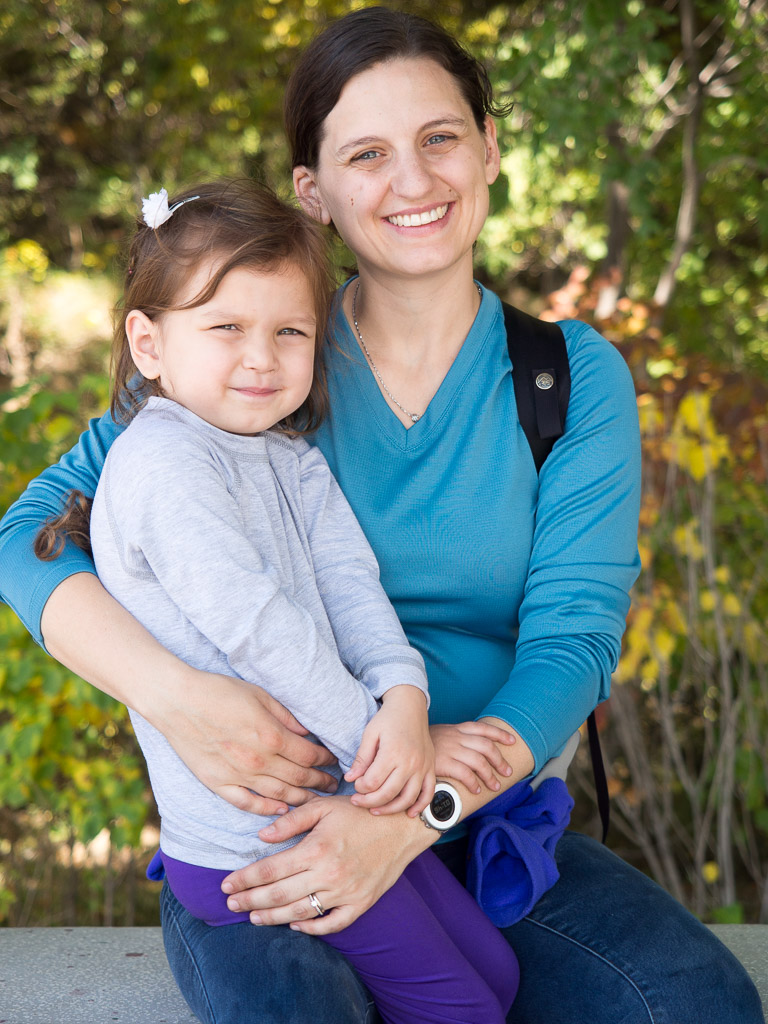 At the top!