Putting up the Christmas Tree
We put up our Christmas tree last week! It's my first time to have an artificial tree, but man is it pretty! And it was surprisingly easy to buy online!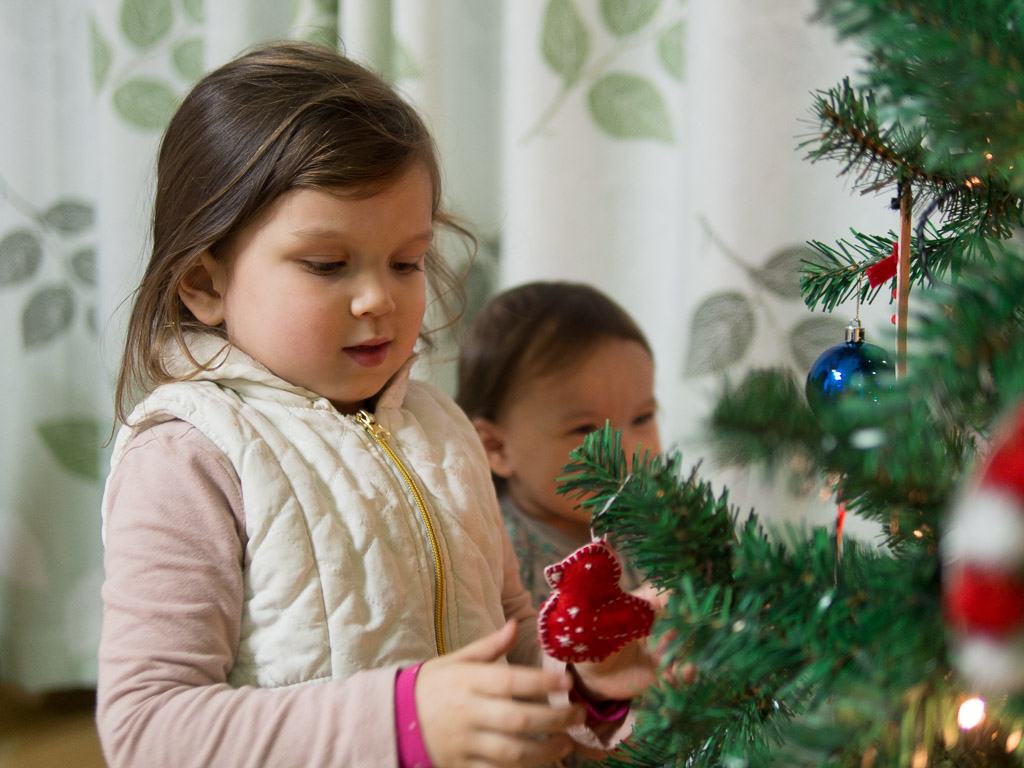 This was the first year the kids were able to be actually helpful with the ornaments...
I suspect H was trying to help me feel excited about the holidays and less sad about not being home for Thanksgiving, but he put up the tree and then we turned on some Christmas music and he made hot chocolate with our fancy milk steaming function on the new espresso machine and we had a great time!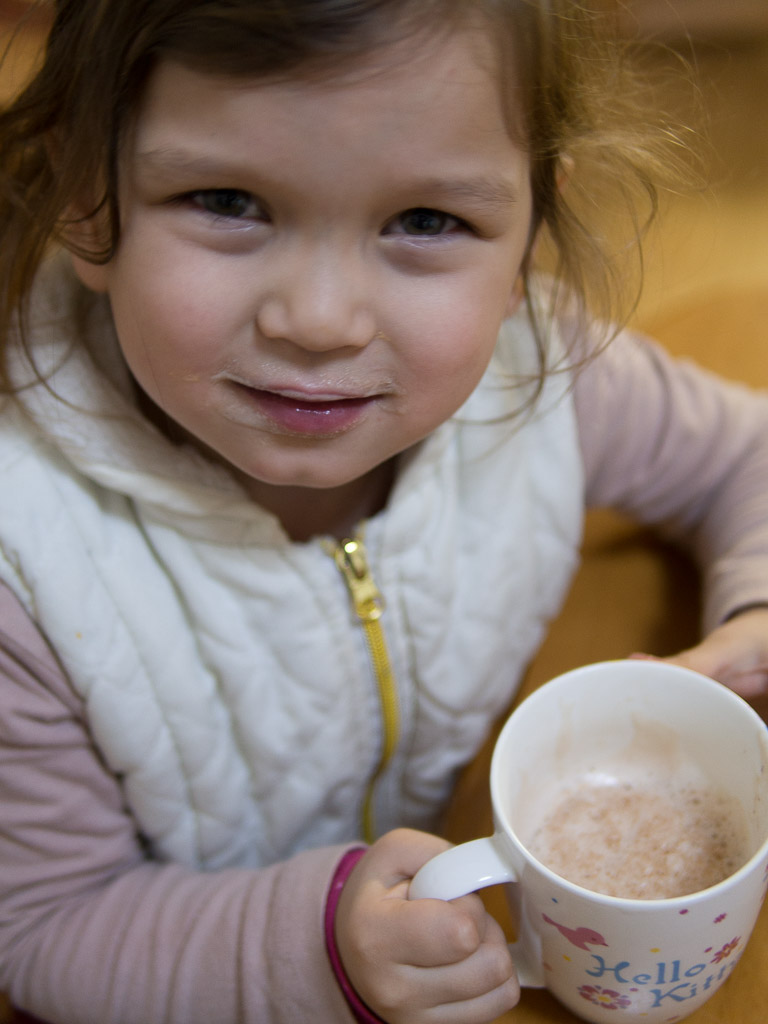 Although there was a learning curve on how to fold out the tree branches. I was all doing it like a real tree so that the pine needles could get maximum sunlight (you know, so the tree would look real), but H schooled me pretty fast on how to make them poke out radially to make the tree look more full. I still don't get how folding out the branches unnaturally makes the tree looks full and natural but whatever.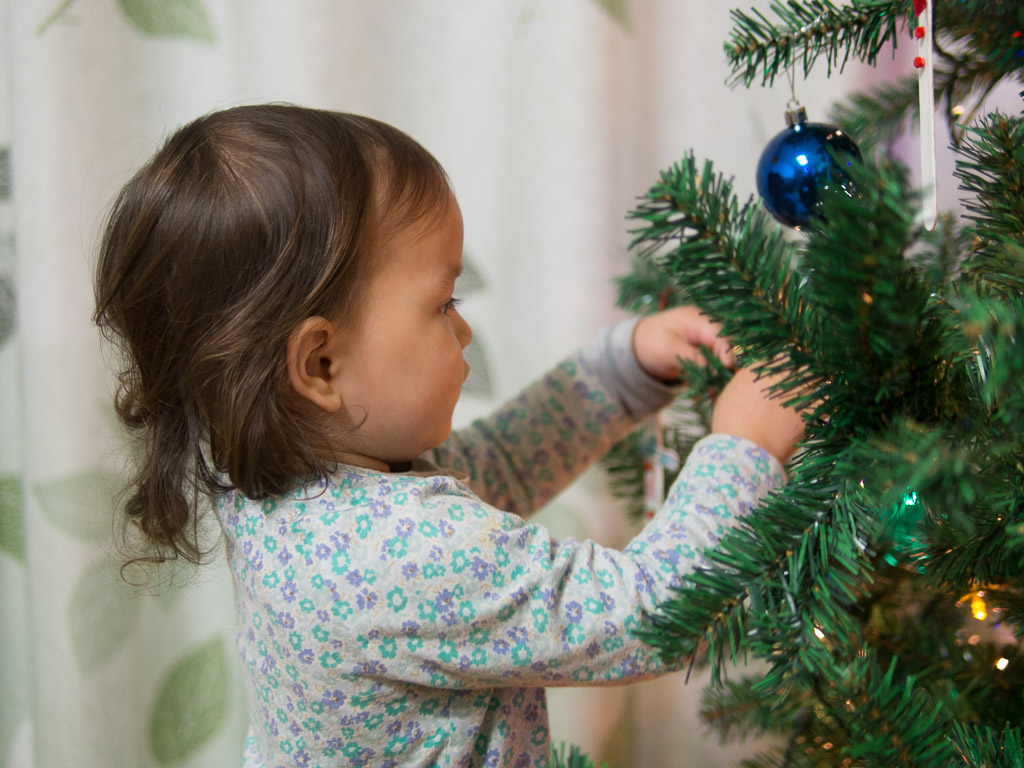 The kids had a blast hanging up our ornaments and looking at the ones they had helped make and putting on the few new ones we got since last Christmas.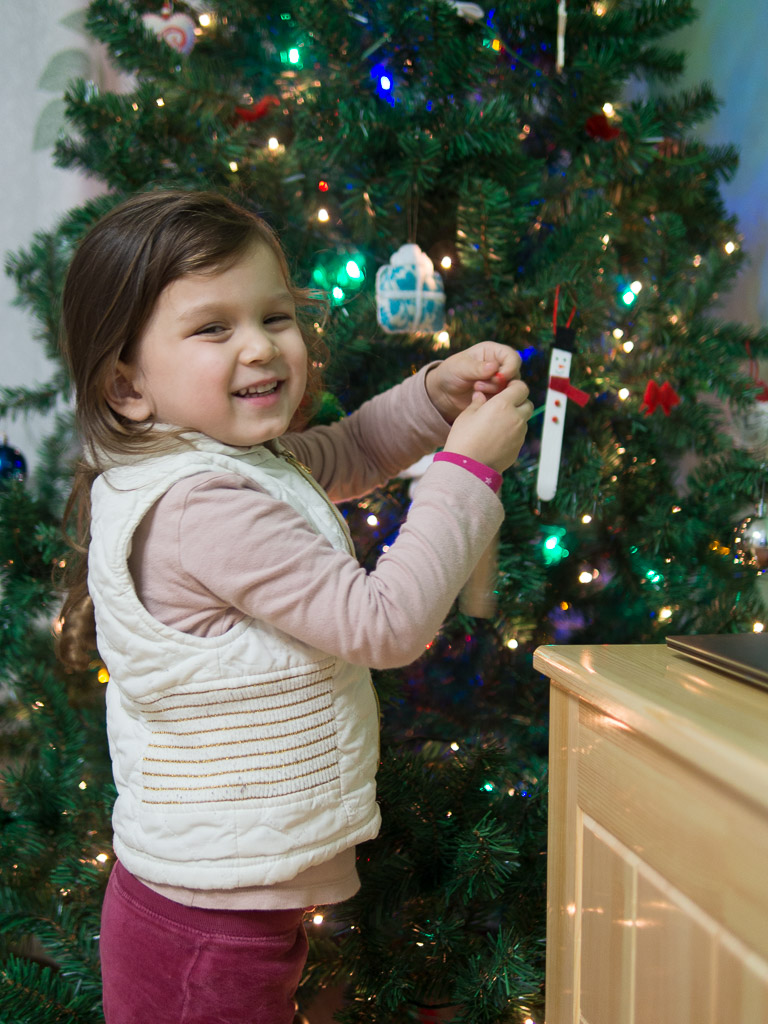 But probably their favorite part was getting to play with the nativity set toys that had been stored away since last year! M especially had a lot of fun putting baby Jesus in the donkey cart and then putting Mary and Joseph in the donkey cart and then dragging them all over the house.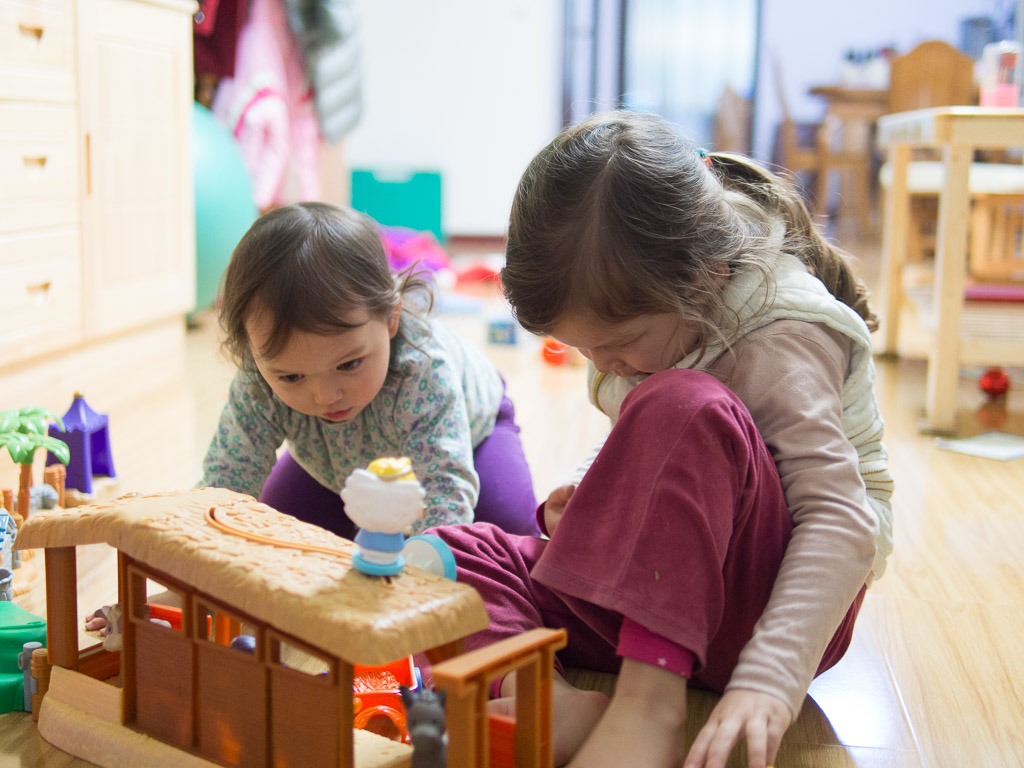 It's basically a new toy since it's been packed up since last year!
So excited for the Christmas season!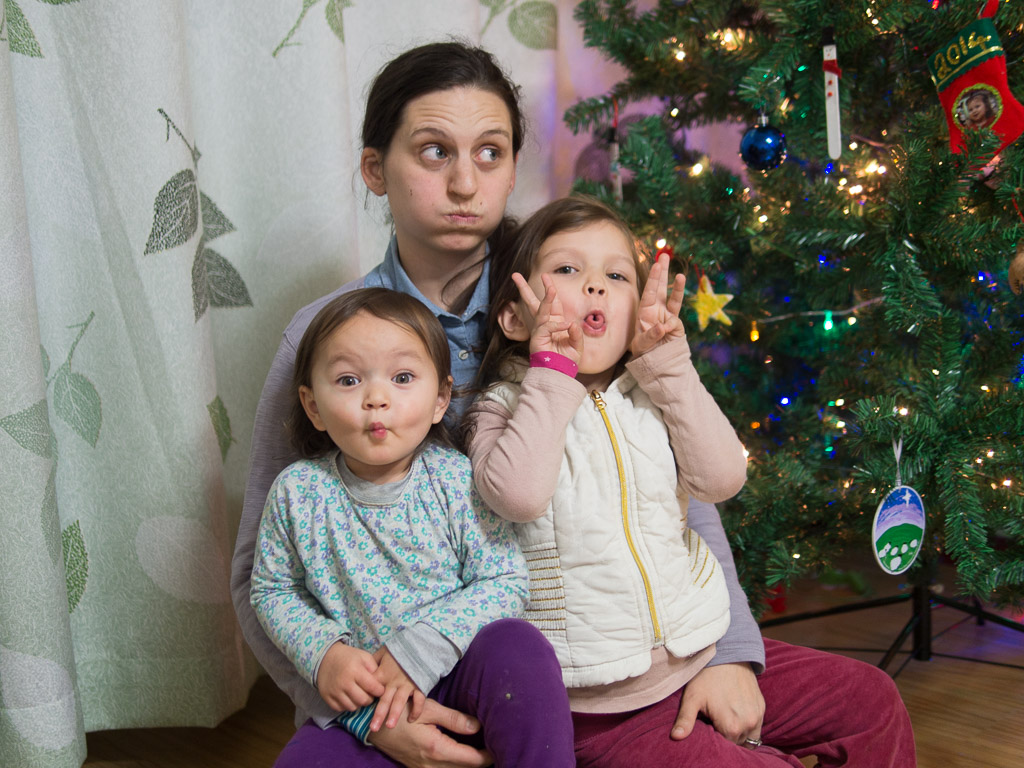 Christmas silly faces