Well, I think all our gifts are bought and ready to be wrapped and I spent the whole day making Christmas candy so that we can have our annual (?) sugar high. Pictures of that to come later.
I just have to brag on M for this post though. Her teacher told me the other day that she's really smart because she can read all the words they've learned recently. (Although, to be fair, she knows only about half of the ones from earlier in the semester.) Pretty impressive considering she couldn't understand a word of the language only a few months ago.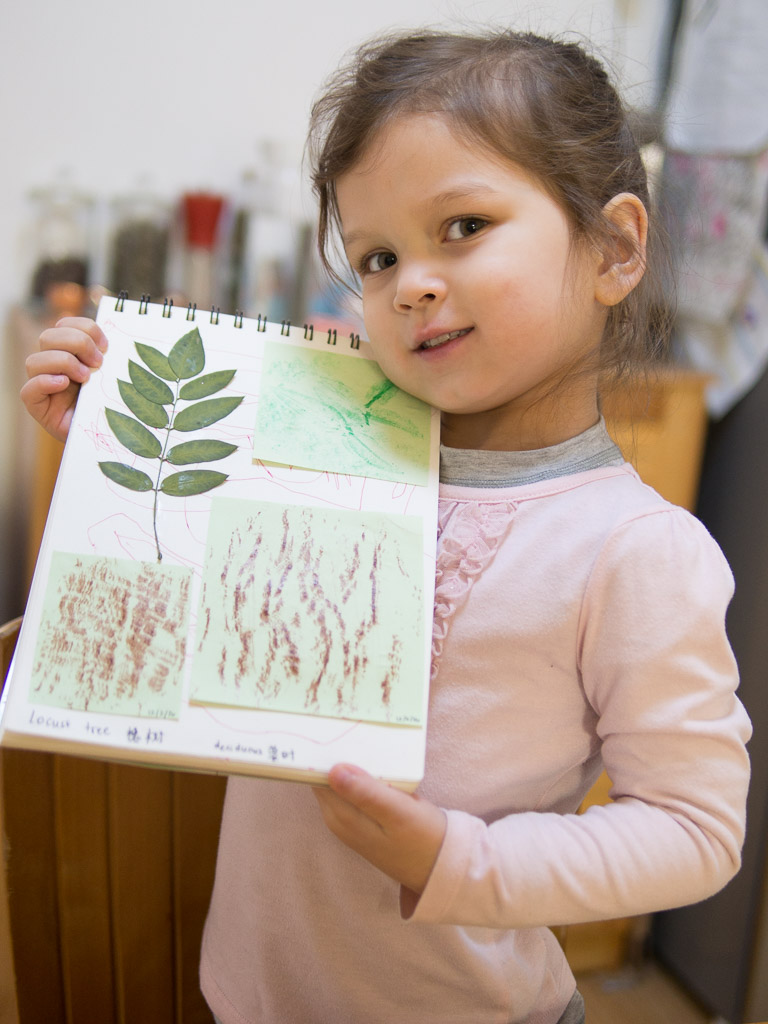 Showing off her "tree book."
She's also getting really close to being able to read in English and can pretty much handle all short-vowel words without help and can even sound them out and spell them on a keyboard. For the record I did not teach her that, she learned it from an app. Actually it's a really good app if you're looking for some extra phonics practice to supplement your main reading work.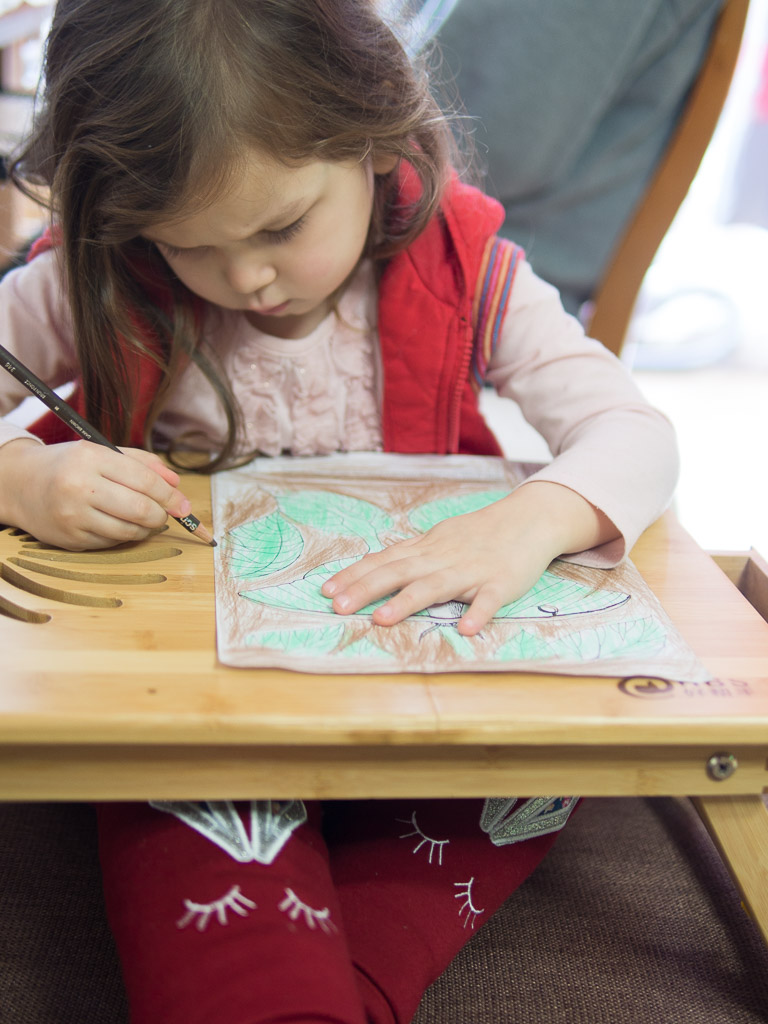 Look at that focus!
We've also been more intentional about trying to teach her some science-type things, and she has just been soaking it up. We've identified a few trees nearby and she loves telling me what's deciduous and evergreen and she's started learning the parts of a flower and just recently, inspired by an insect coloring book, we've all learned a ton about luna moths. Apparently the adult luna moth has no mouth and only lives long enough to produce more caterpillars. Weird.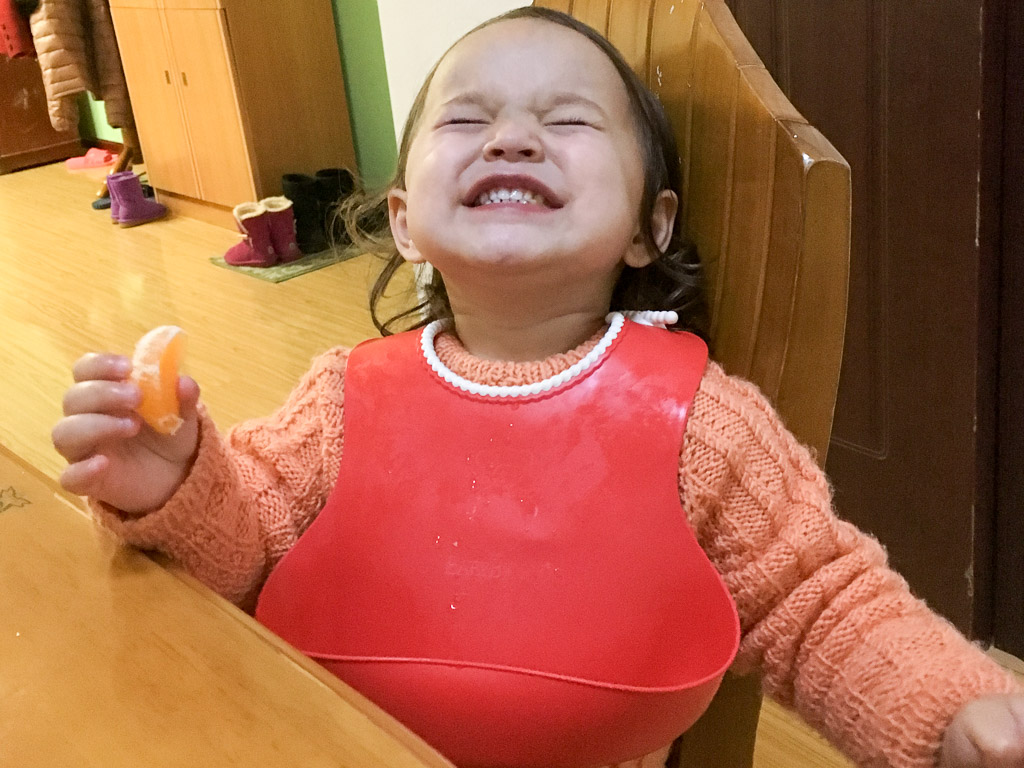 Not to be left out.
At any rate, I'm so proud of our (not really still a) toddler. I had no idea she could learn so much at this age! It makes me super excited to just think about all the things we'll get to see her learn and master over the next few years.