Well, we had our first Christmas overseas! Actually, it was a lot less depressing than I expected. Ha.
I think I have enough to say about Christmas that I should split this into two posts. This week I'll tell you about how we celebrated just the four of us.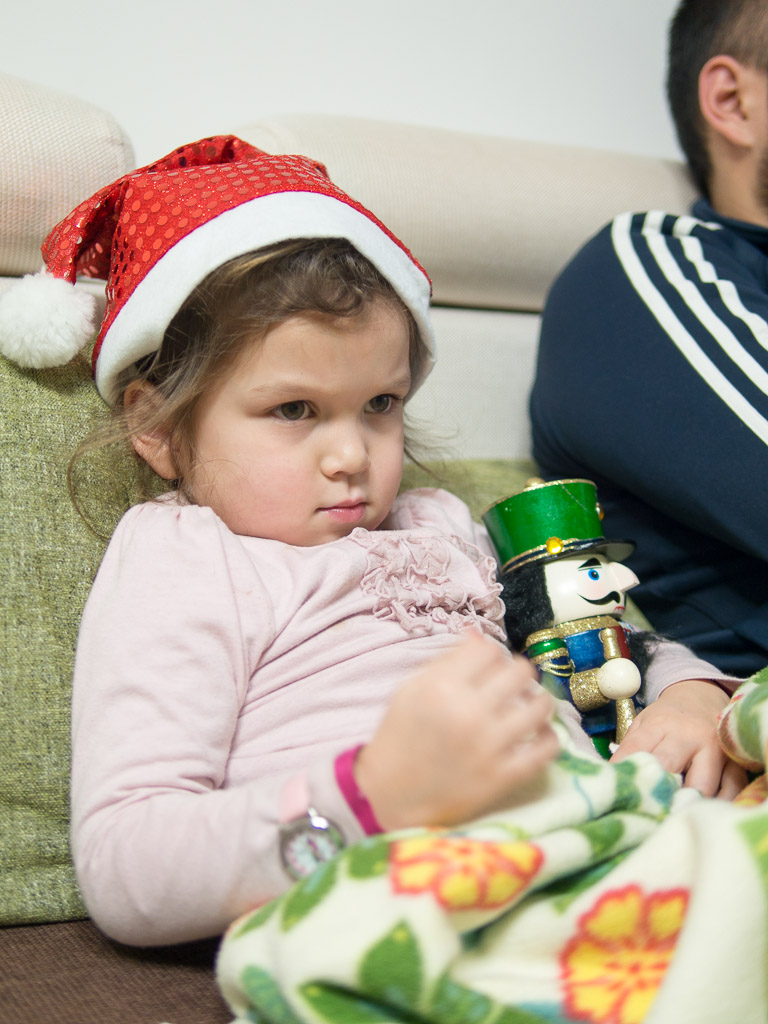 Watching the Nutcracker with her Nutcracker from Honey.
On Christmas Eve, M and E watched the Nutcracker online (almost as good as in person), which is becoming one of my favorite Christmas traditions here lately. Much to my surprise, M remembered a lot of the story from last year and could even tell H who a few people were. I also continued my tradition of making cinnamon rolls on Christmas Eve to be baked and eaten in the morning.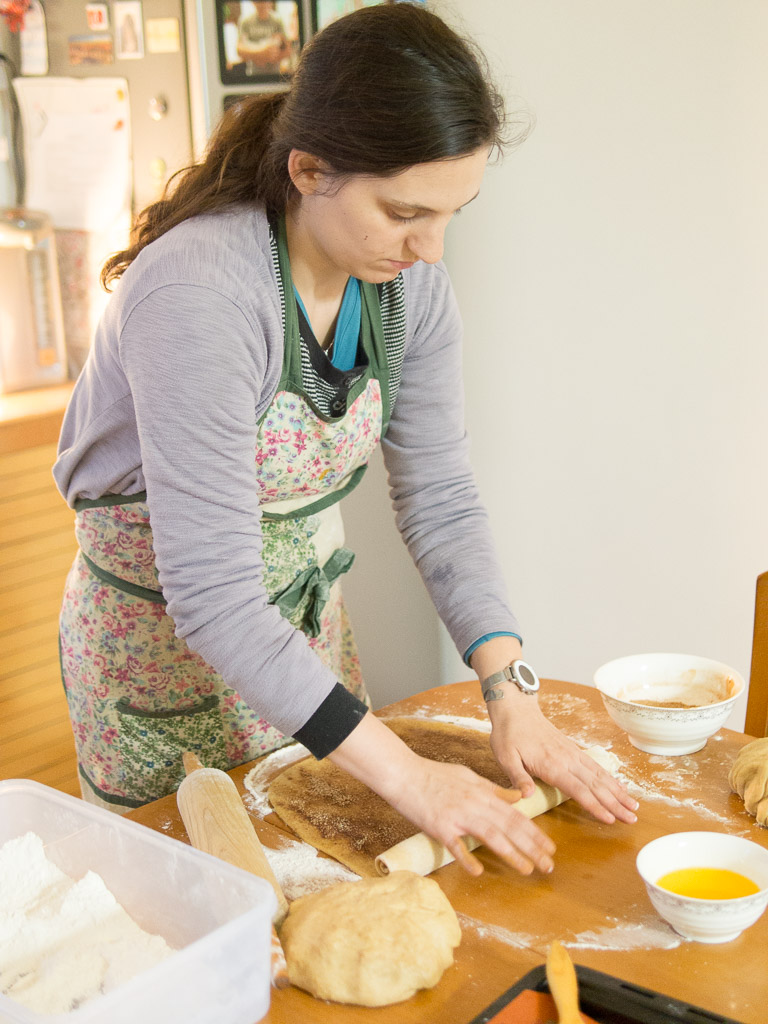 Cinnamon rolls!
Then on Christmas morning we all sat around the Nativity Set and H read the Christmas story while M acted it out with the little people. It's so nice to see her starting to remember parts of the story!

Reading the Christmas story.
Then we passed out presents and the kids had a lot of fun opening them. Most of their gifts were joint gifts, which is a good way to learn about sharing but which makes it hard for E to get to open anything haha. But I don't think she minded much since the largest gift box was hers anyway.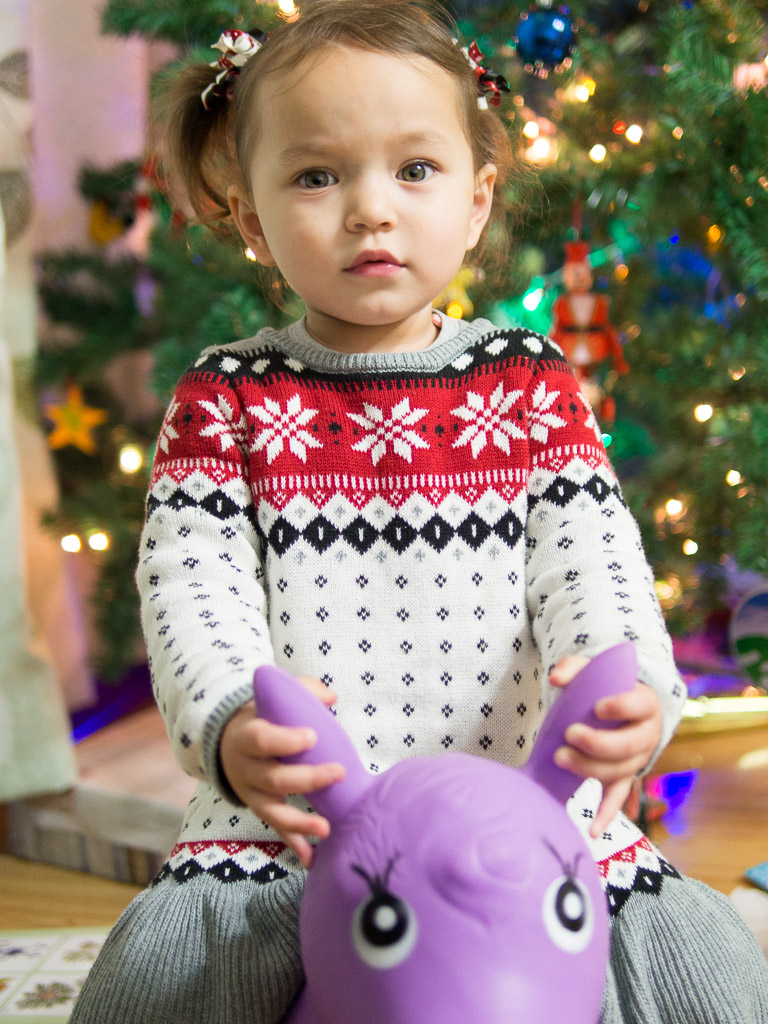 That's what was in the biggest box. Jumping horse! Pretty awesome actually.
They got lots of books, which we've been slowly reading our way through, percussion instruments (a triangle for M and maracas for E), a swing from Ikea which we hung from their bedroom ceiling (!) and E got a jumping horse. Talk about lots of fun! I don't think M has gone longer than 30 minutes at home without sitting on the swing. It's been so fun to see them enjoying their new stuff and using it to exercise and make music.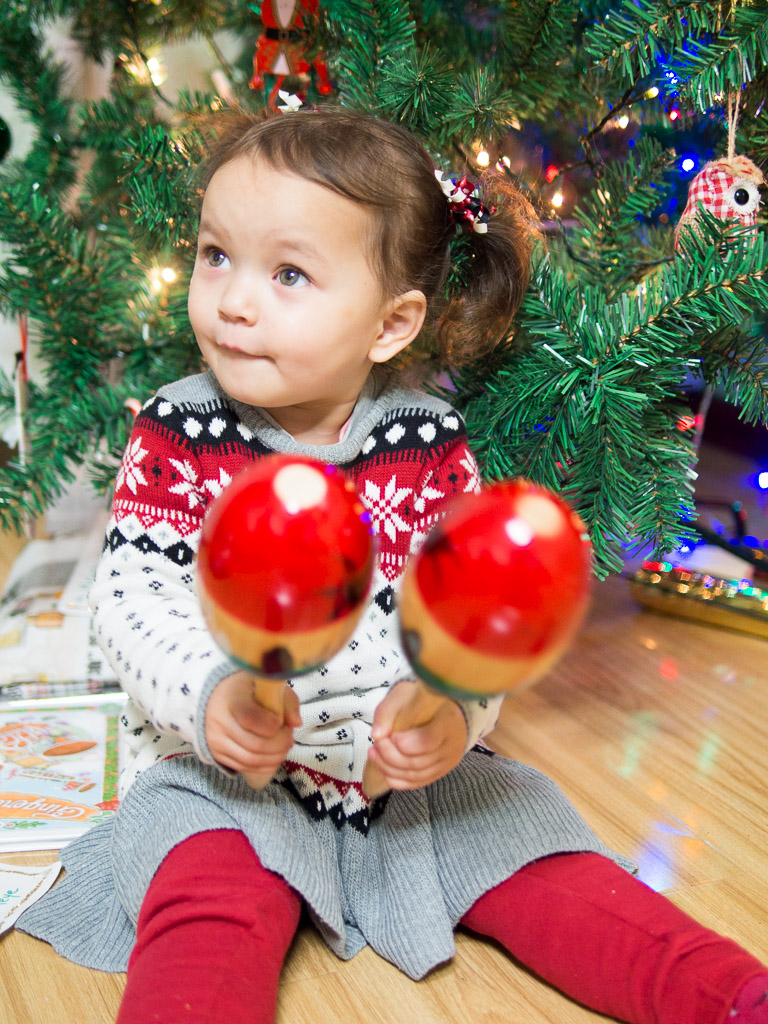 Is this how you use these?
Hope you all had wonderful Christmases as well!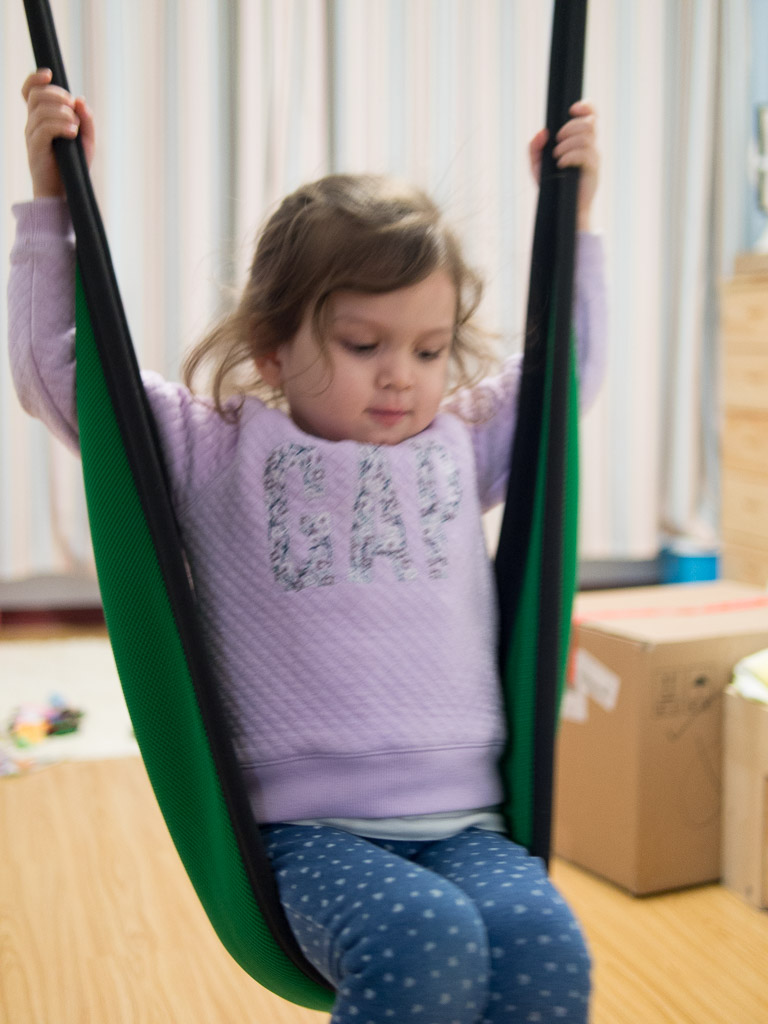 Swinging!