We had our last family birthday of our six-month-stretch-of-birthdays. It was H's turn to start a new decade! And now we're officially the same age again and he can stop picking on me about being old.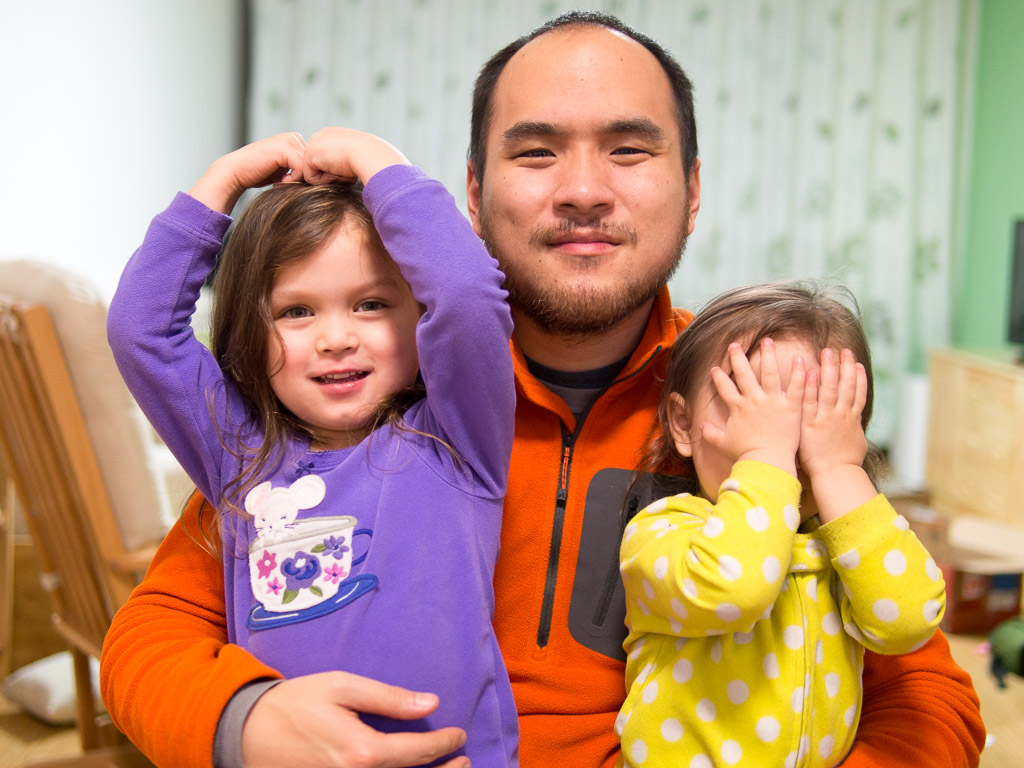 Happy birthday Baba!
Our recently established birthday tradition is birthday week cooking. I think the first year this happened it was because I told H to pick what he wanted me to cook for his birthday but he couldn't narrow it down to only one day of food, so it became a week. And now it's always a week. So I've been cooking like a maniac all week and learning all kinds of new dishes. This year seems like it centered around seafood since H is suffering from lack of options in this landlocked province.

Fried squid and shrimp!
On his actual birthday I made steak (not seafood, but also something we get a lot less here than back in Texas ha) and eclairs for his birthday dessert. Mostly, not as hard as I expected! We also got him a gaming-style computer chair since he's been sitting at the computer in a dining chair this whole time.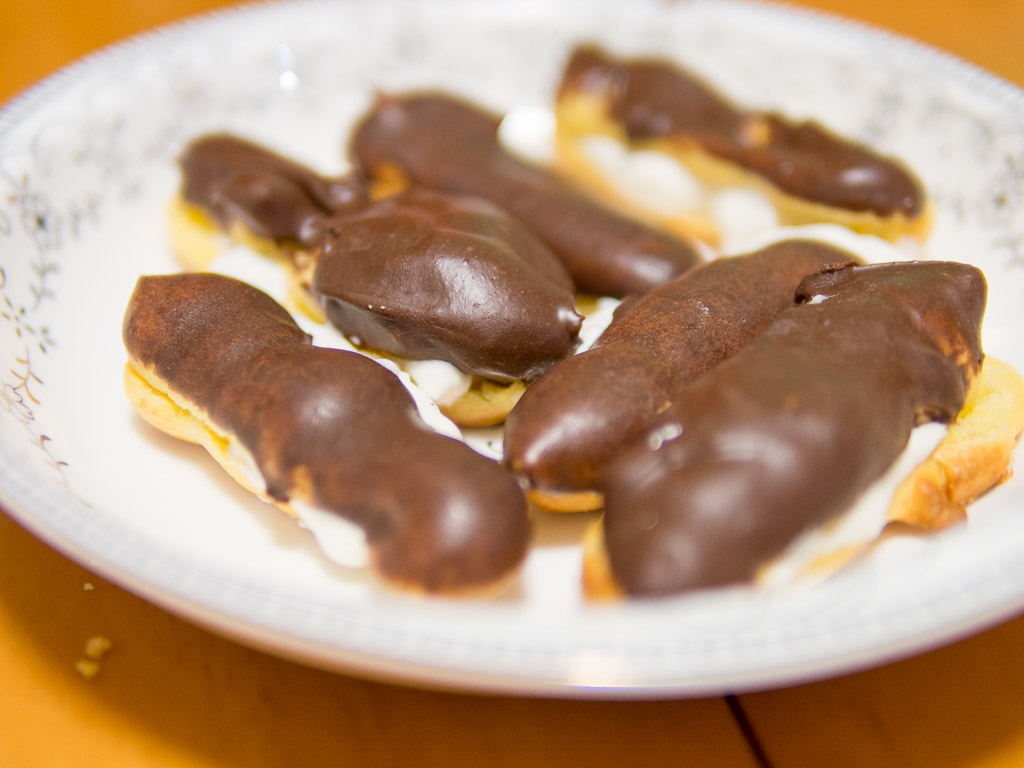 Eclairs! Hopefully next time I'll be able to make them prettier.
Since then I've cooked Korean fried chicken, chive kimchi, seafood pancake (a disaster), salt and pepper squid, cheese puffs like from Fogo de Chao, nian gao with red bean paste and dim sum style custard buns (nai wong bao). Still on the list is shrimp dumplings (har gow), green onion noodles, pineapple buns and fan tuan. We'll see how those turn out.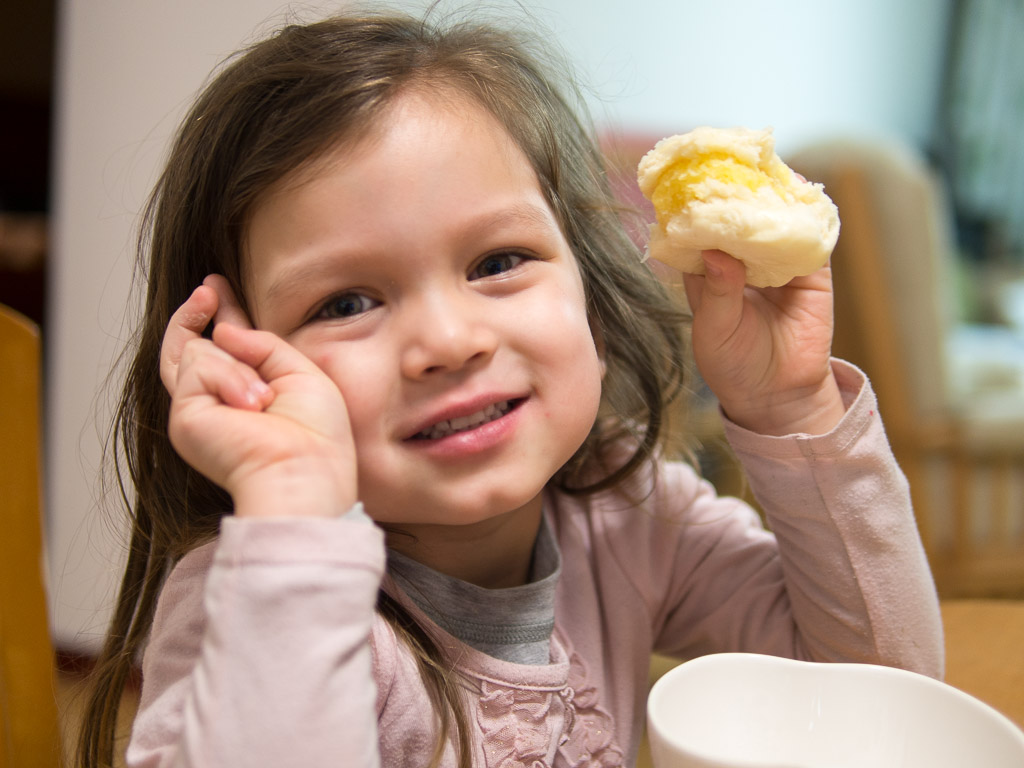 Nai wong bao
Tonight H is going with some other expat guys to dinner at a Korean-style barbecue/hot pot buffet, so hopefully that'll be a fun time with lots of meat-eating.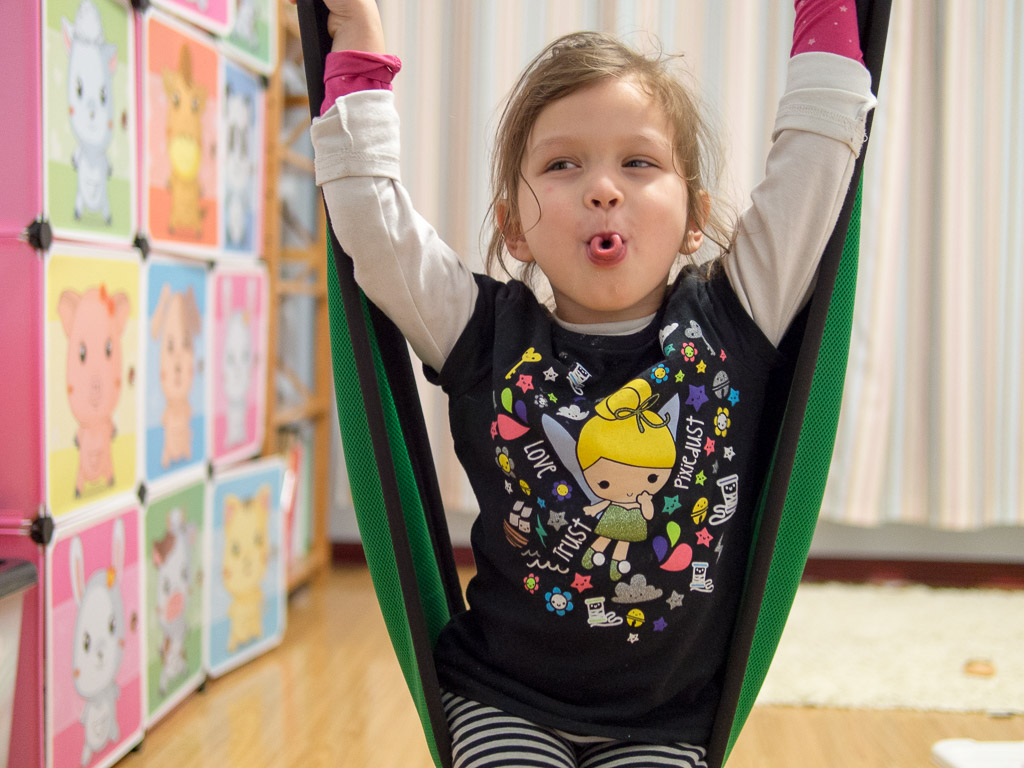 M wearing her new shirt sent from small group! E was wearing her matching one too but she's harder to photograph.
This morning is H and M's first day off of school for winter break, and we are really excited to have some time to rest. After a whole semester of school and intense language-learning, we are definitely ready for a break! Although since the weather doesn't regularly get above freezing, the challenge will be finding fun stuff to do that's not outside haha.