We made it through our first semester overseas! I can hardly believe it. Although I definitely don't feel 100% settled here, when I look back at those first few weeks and months here, I can see how much progress we've made. We're so much more stable than we were at first!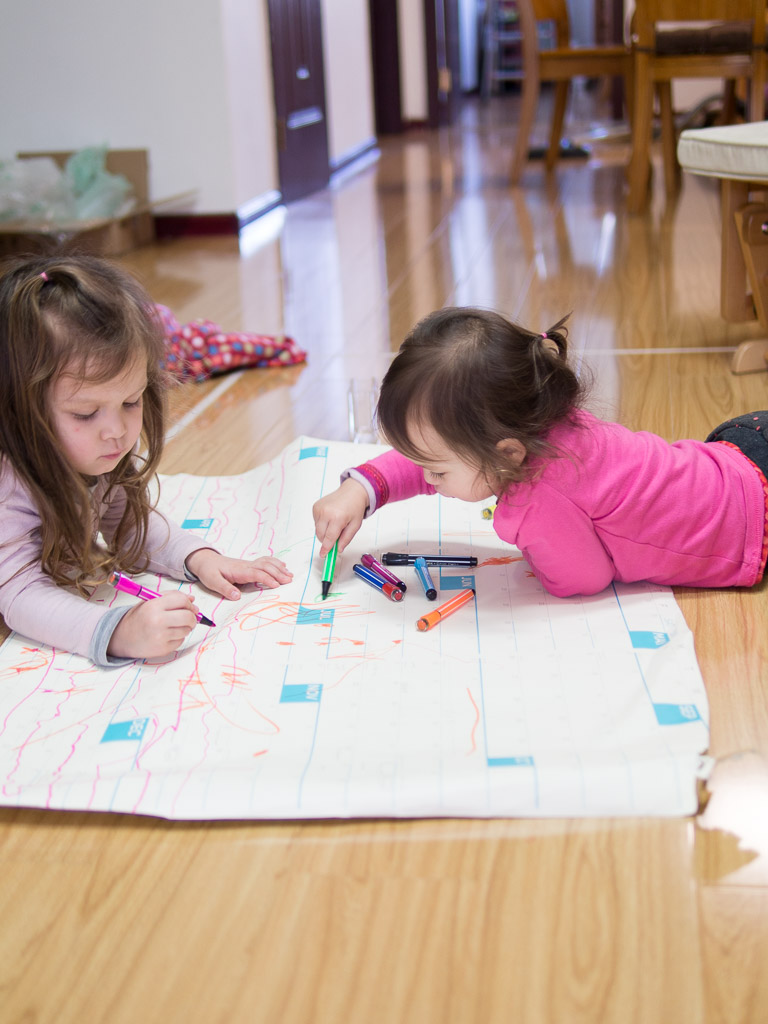 Getting some extra use out of last year's calendar.
It's definitely been a roller coaster ride: from H working to studying, from me being a full-time mom to trying to study language part-time, from M being home all day to being at school and E, well, E hasn't had that much change. And of course, it's been a huge transition to be so far away from family and friends who were nearby for more than a decade. But now we've been here for six months, and we're still sane!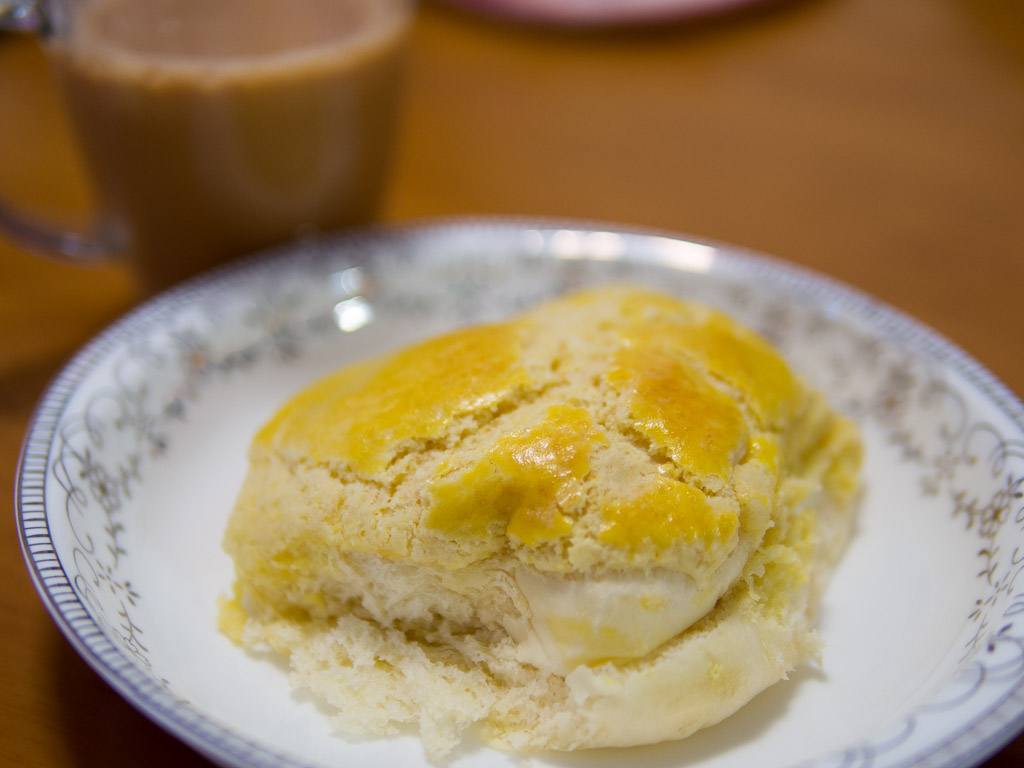 Pineapple buns and HK style milk tea! One of the last things from H's birthday week cooking.
At any rate, now we're on winter break! It's such a refreshing change for H to not have to go to school and for me to not have to bring M every morning at 7:30 while it's still dark and about 20 degrees outside. We've been trying to enjoy the break by not doing anything, which has had mixed success. Turns out I'm really behind on studying and have spent a lot of the week trying to catch up on that before I irrevocably forget everything over the holiday. We've also had a few last-minute hangouts with local friends, which is a good thing! But also a little tiring.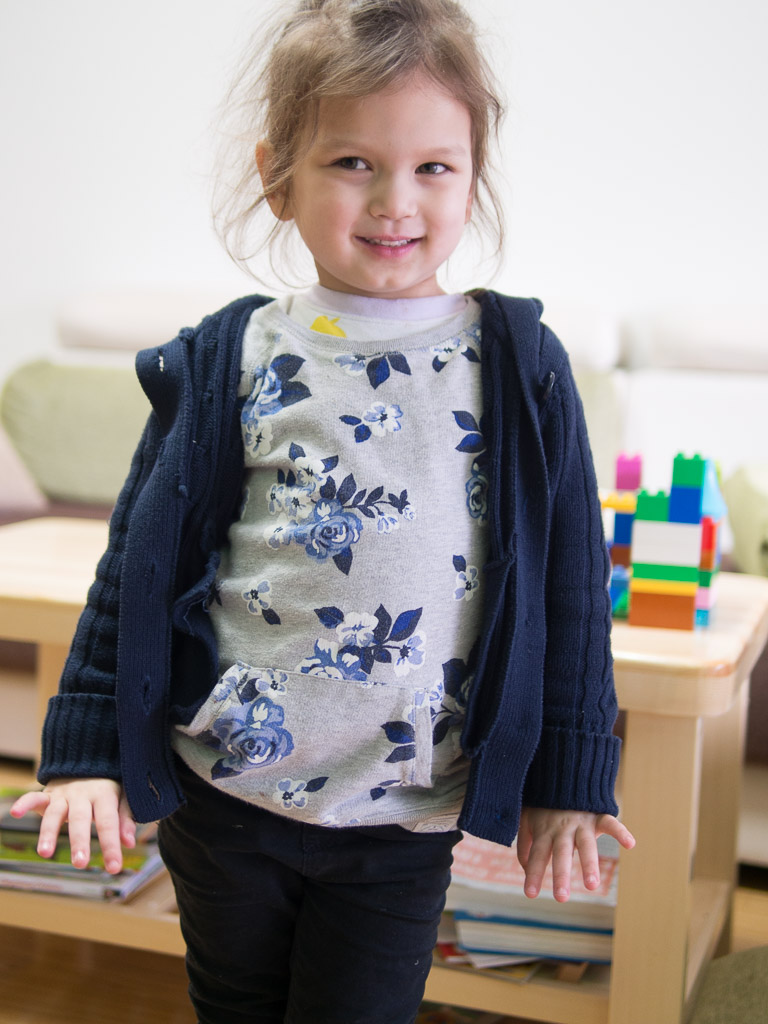 Doing a performance for us based on the Sleeping Beauty ballet we watched together recently.
So, for the next five weeks, we'll be traveling to see some of H's relatives and then hopefully actually resting after we get back. I'm also hoping we will be able to run some of those errands we've been putting off for months now that we have a little more time. Hey, who knows, maybe this semester will start with a fully furnished house! Probably not, but hopefully we'll at least be a few steps closer...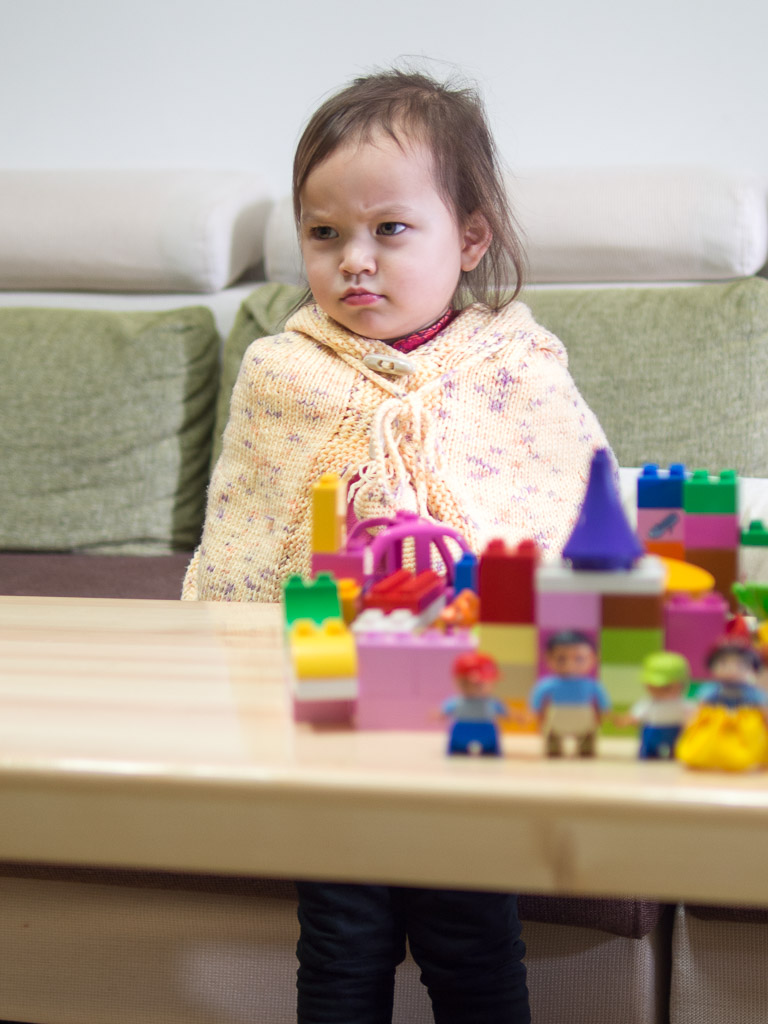 E: "This is the scary part of the show."