Boy, did we have a blast with H's family! The kids especially had a lot of fun since other than visiting relatives and fixing my phone, we pretty much planned around them.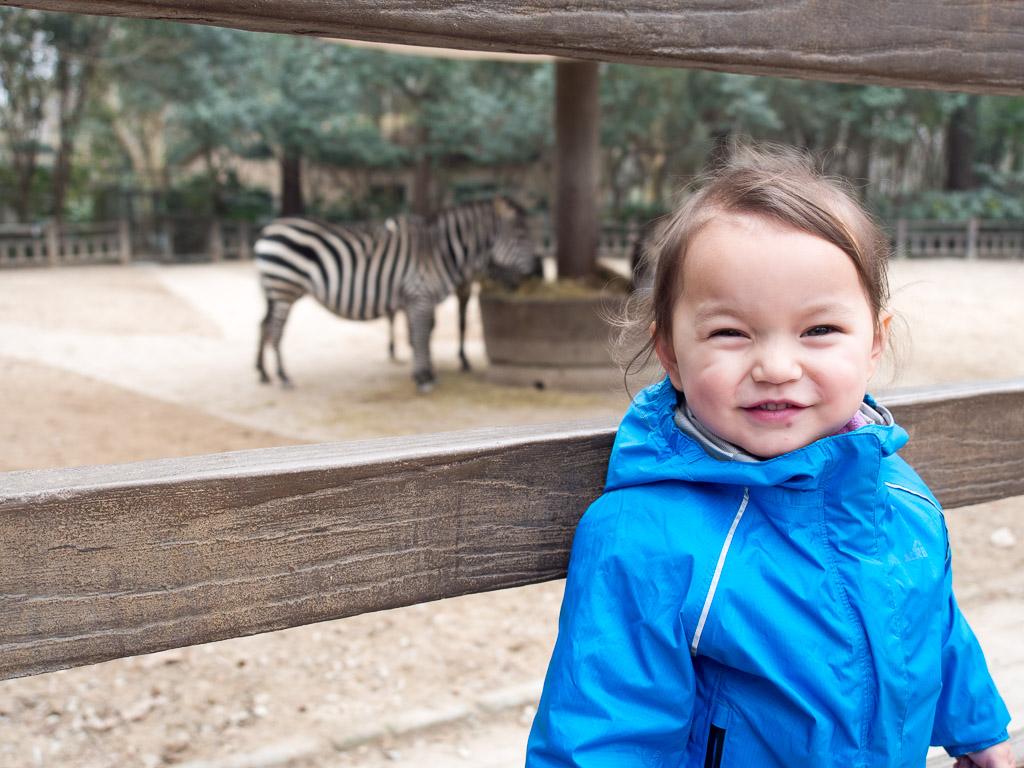 Zebras at the zoo
M says her favorite part of the trip was our visit to the Aquarium (my and their first time to visit an aquarium). It was pretty cool! Got to see some local endangered stuff and also a lot of sharks and even some sea turtles! Apparently the aquarium there has the longest underwater glass tunnel in the world, which would've been really cool except that it was so crowded I started getting a little claustrophobic and wishing it was NOT the longest tunnel in the world. But seriously, it was really cool.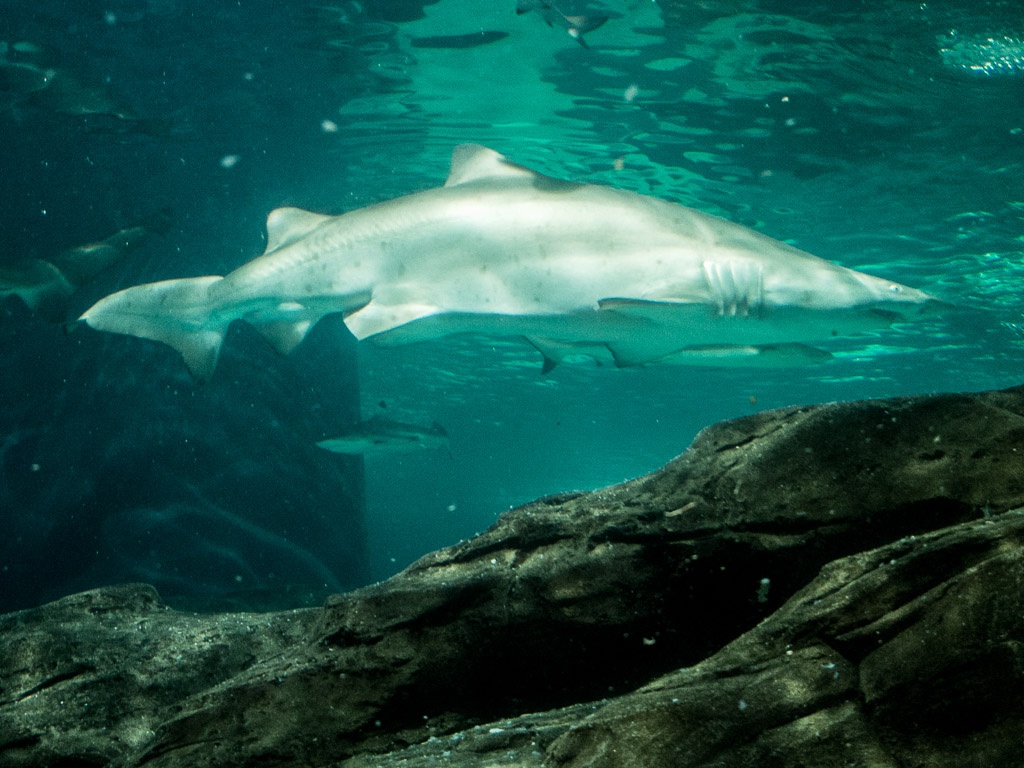 Shark!
I think E's favorite part was the zoo, where we not only got to see the normal giraffes, elephants and zebras but also penguins and pandas! E loved watching one of the penguins that was swimming and all she could talk about for the next three days was how the penguin was swimming. I thought the best part was the tigers and lions, which there were a lot more of than I had ever seen.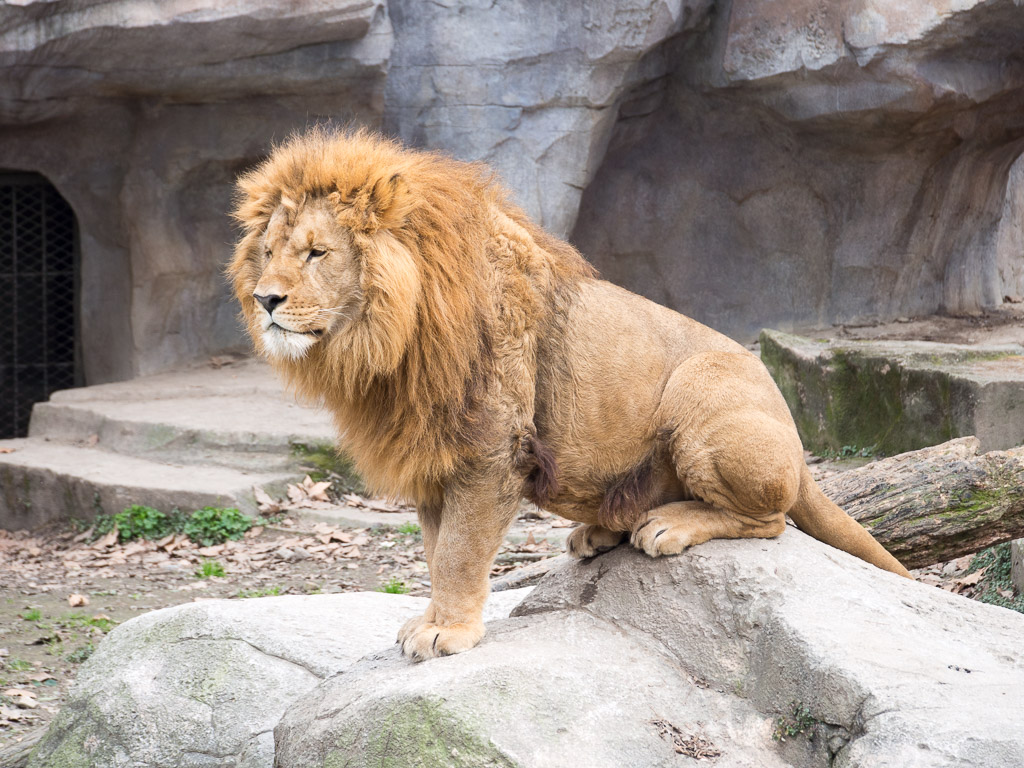 Okay I had a zoom lens, but it was still a little freaky.
My favorite part of the trip was when we drove to a smaller city with H's family and then found a plum blossom garden! We went in and got to see some of the trees blooming, and we also found a cave in there! We loved walking through the cave and the kids had a lot of fun until H attempted something a bit too adventurous and M fell into the 6-inch deep water. Oops. But I was prepared with a change of clothes, so no problem! Now M thinks it was "really an adventure!"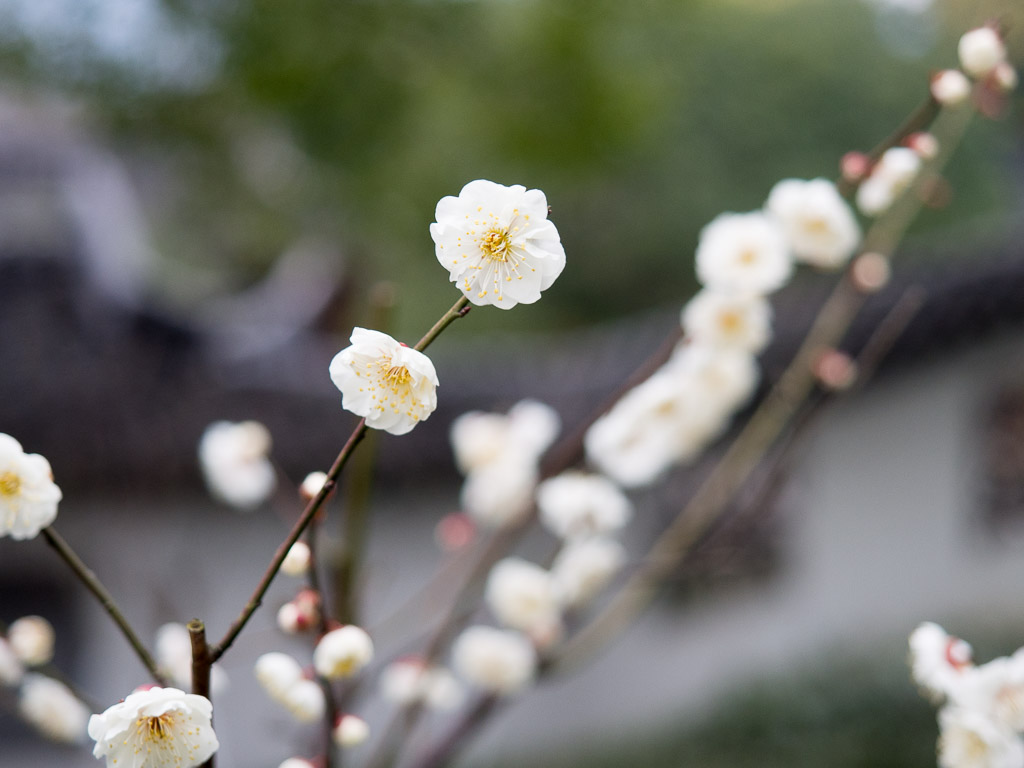 Plum blossoms!
All in all, a really awesome trip! I'm already thinking about when we can visit again!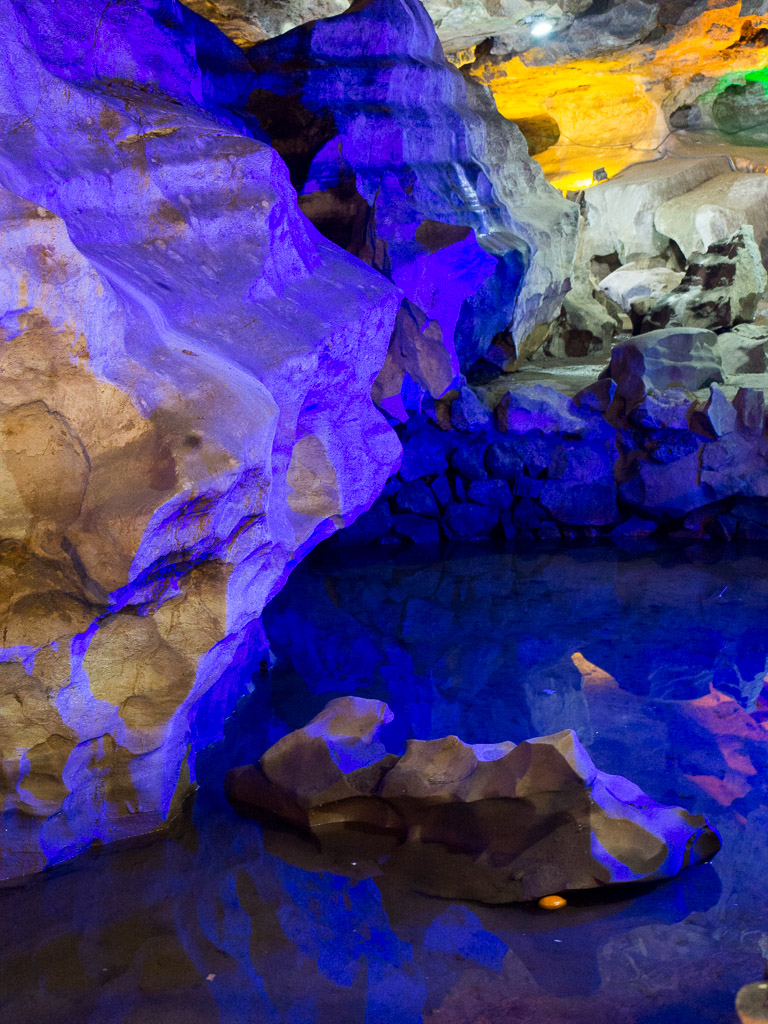 Cave with colorful lights