What the kids are learning
Well, over the winter break, we did a lot of learning! Since M didn't have school everyday and I didn't have to bring her and pick her up, everyone had a lot more energy. I'm really trying to get her English reading down before she starts learning pronunciation for the local language and gets really confused.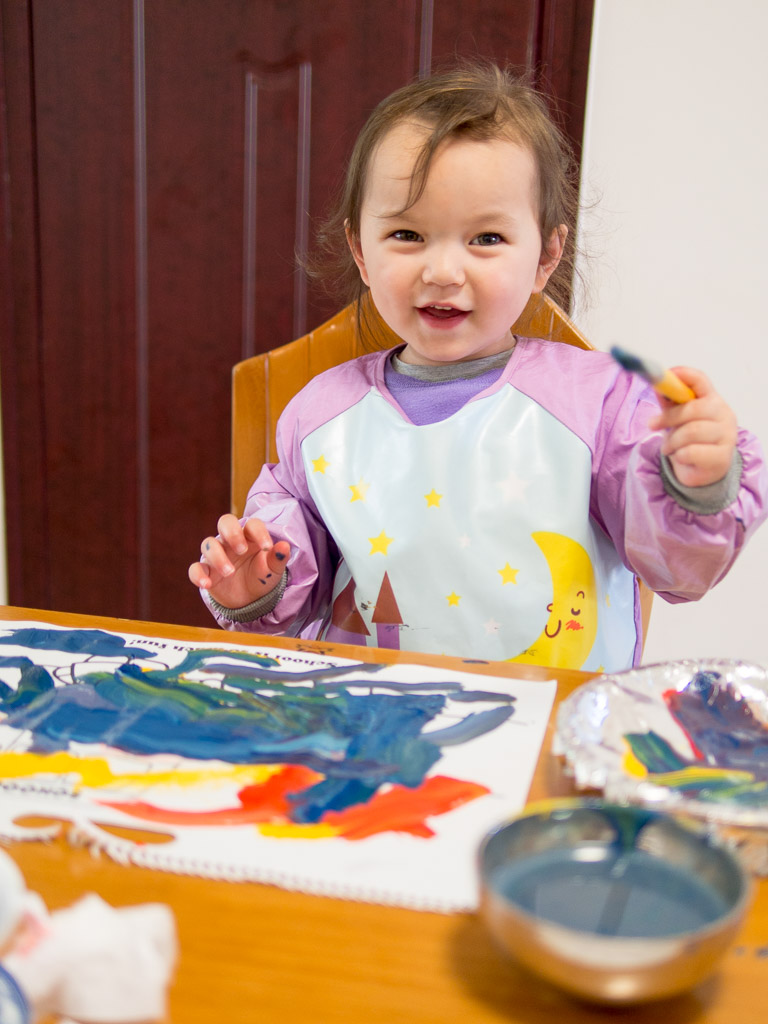 Painting! We never had time for this during school.
So, over the break, we've been doing this reading book everyday and since we saw H's parents (who brought us practice paper) we've been doing this handwriting book everyday also. M has made tons of progress! And E is starting to get quite jealous of the reading older sister, so we may end up starting her on the reading book sometime in the next few months.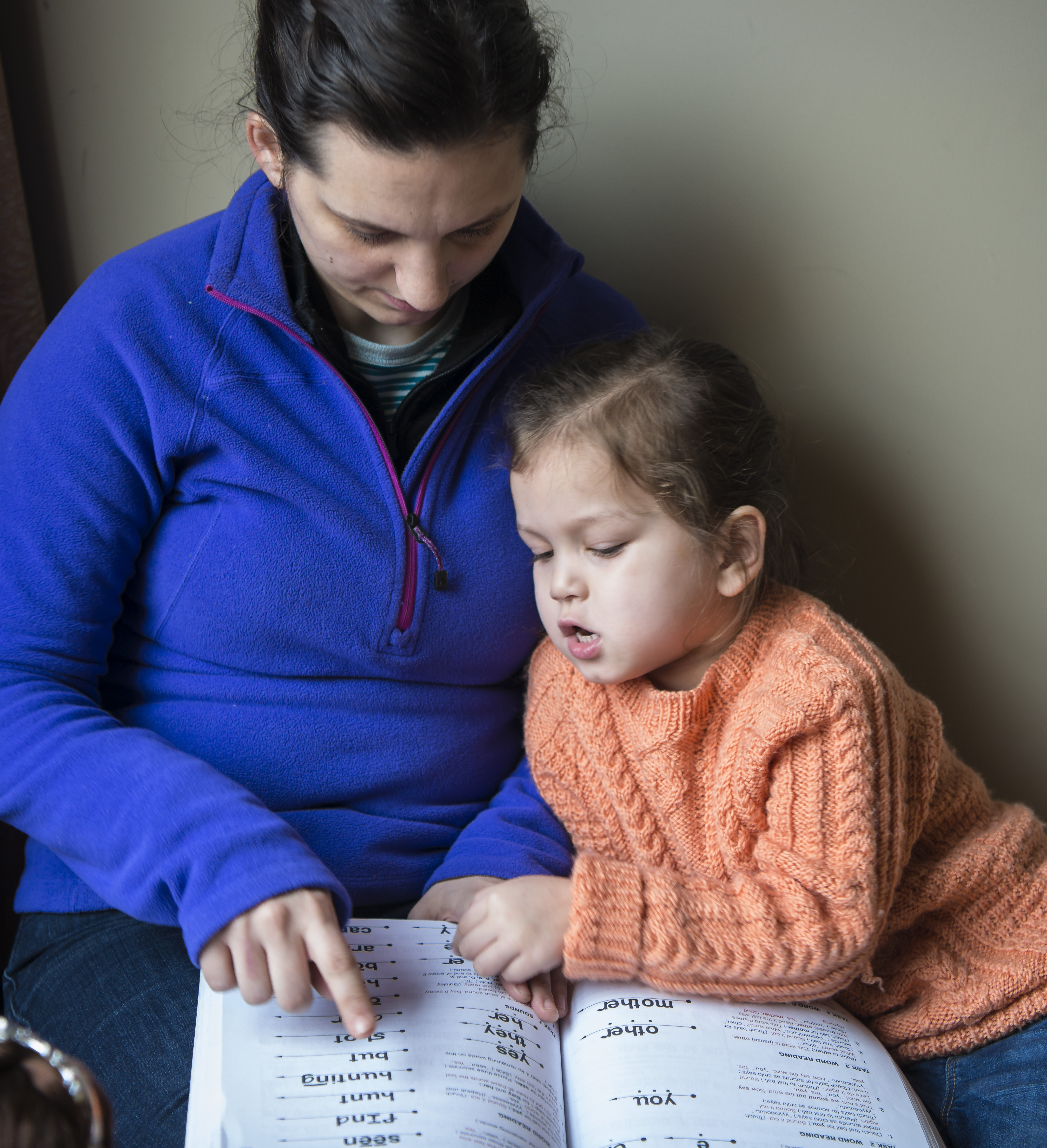 Reading book
H has also been doing lots of counting legos with M and turns out she could visually recognize from 1 to 5 legos already. I chalk that up to school. Sure made things easier anyway. He's also been listening to classical music with her and introducing her to different instruments using some music books his parents brought us. Both girls LOVE dancing to the different musical instrument samples on the CD that came with the book. Now M is all interested in whether or not such-and-such an instrument is in the string family? Ha. I'm pretty sure I'd never heard of a double bass until college and now my 4-year-old knows. I guess that's what I get for marrying into a musical family.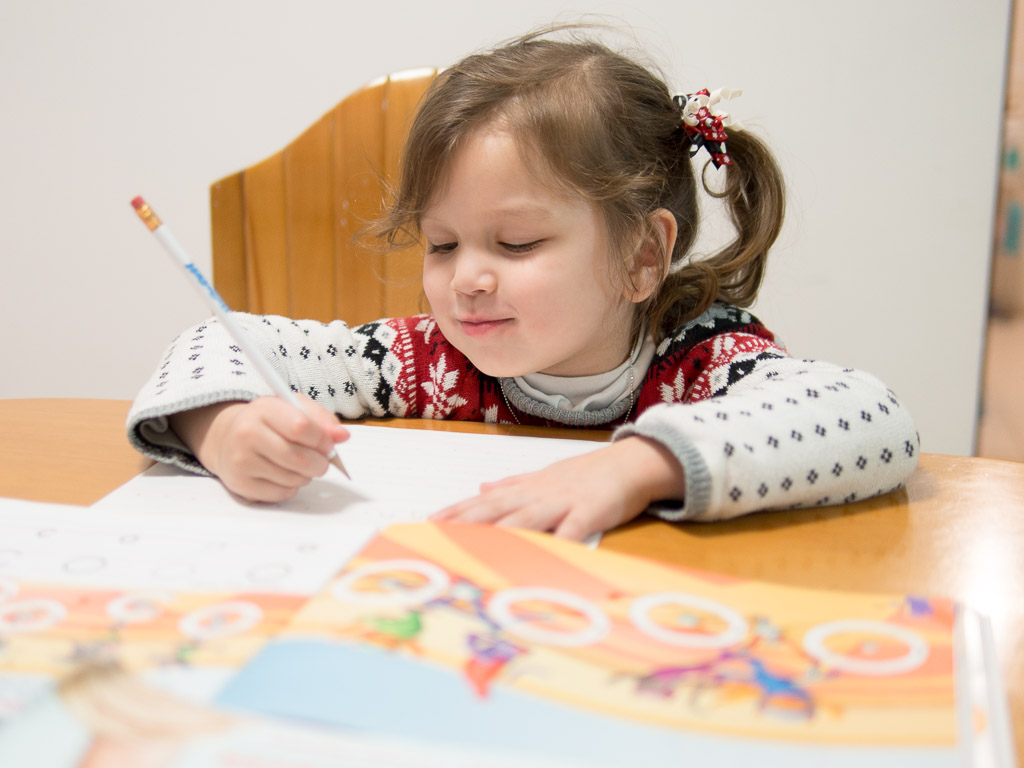 Handwriting, mostly to help her with distinguishing b,d and p.
H's parents also brought us tons of children's books, which was have THOROUGHLY enjoyed reading. Some of our favorites have been The Story of Little Babaji and the classic Winnie-the-Pooh. It's such a joy to explore good stories with the kids! When I think of all the years we get to read good books together, I can hardly contain my excitement.
We also had a blast reading How to Make an Apple Pie and See the World and then (should've seen this coming) making an apple pie! M loved searching her map for each location where an ingredient was found and she was so proud of her pie that she looked like she could've burst. Being my first apple pie, the verdict was: delicious, but very buttery. I will definitely be trying to space those out.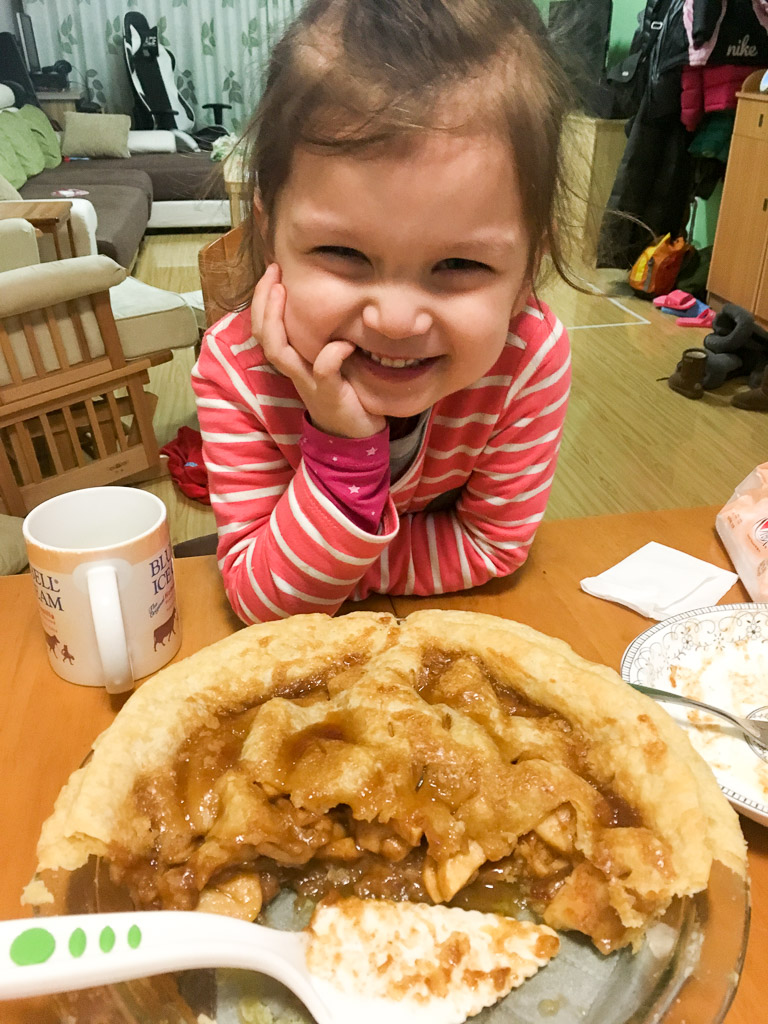 Apple pie!
Now that we'll all be starting school again in the next few days, we'll go back to once-a-week home learning, which will still be fun but will definitely not show as much progress as doing stuff everyday.