Well, we've done a lot of accessible-by-public-bus hiking, but last weekend was our first venture out of the city into another area!
Our neighbors, who have a car, wanted to go to a "Pear Blossom Festival" in a nearby county last weekend, so me and the girls spent the day with them making the drive out and then exploring the area. What an adventure! Also, I found it to be quite a relief that going out with them doesn't involve such intense conversation as when we have dinner with them, so it wasn't as tiring for my brain, despite the fact that we spent upwards of 8 hours with them.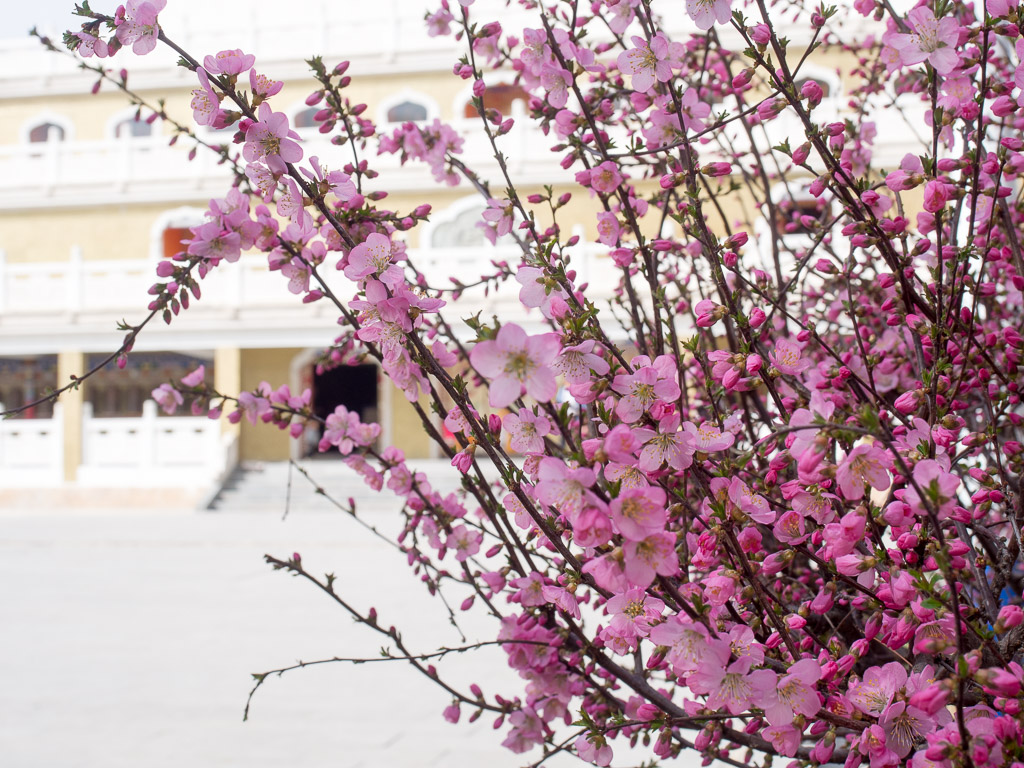 Flowers! Supposedly on a peach tree?
We left Saturday morning and drove for a little less than two hours until we got to the county seat where the festival was. After having lunch at a very average noodle place which their foodie 10-year-old strongly disapproved of, we found the "festival" which was a total dud--just an excuse to advertise things. So after a few minutes there where the kids enjoyed grilled squid on a stick, we left to drive around to see if we could find any actual pear blossoms.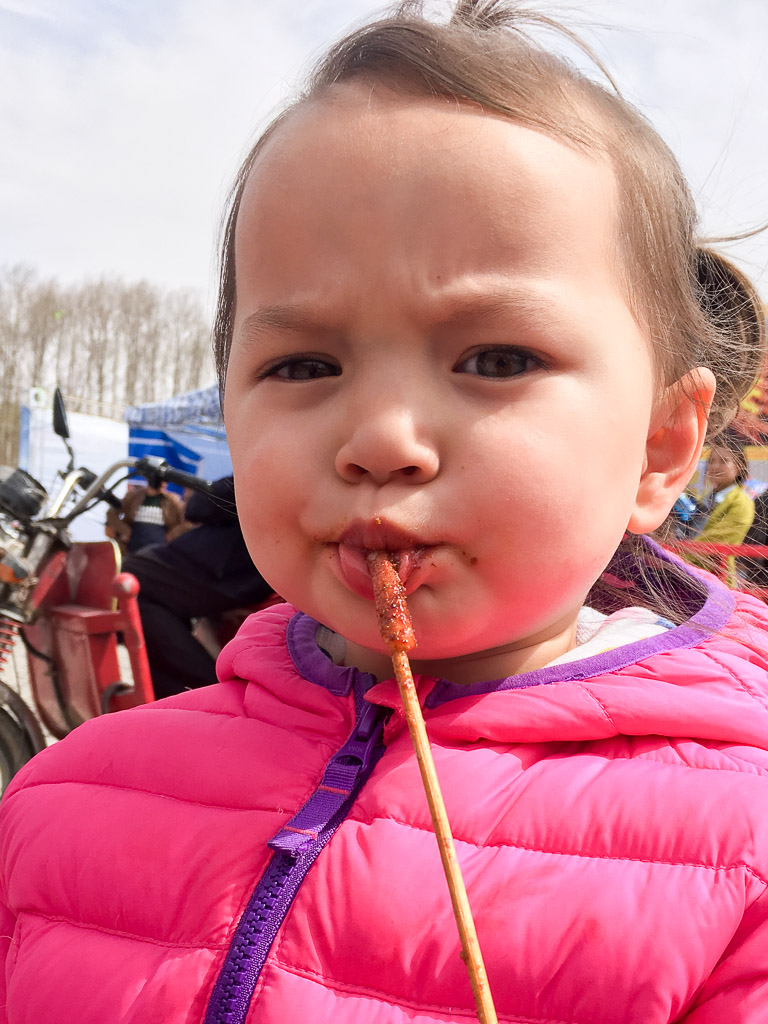 Squid on a stick
Lucky for us, we found a Buddhist temple not too far away that had a lot of blooming trees around it! So the kids happily ran around and looked at all the beautiful flowers. M and their youngest daughter also decided that they were both princesses, each princesses of their respective home countries, and everyone else had a blast coming up to them and saying, "Does the princess need anything?" and stuff like that. M had the time of her life.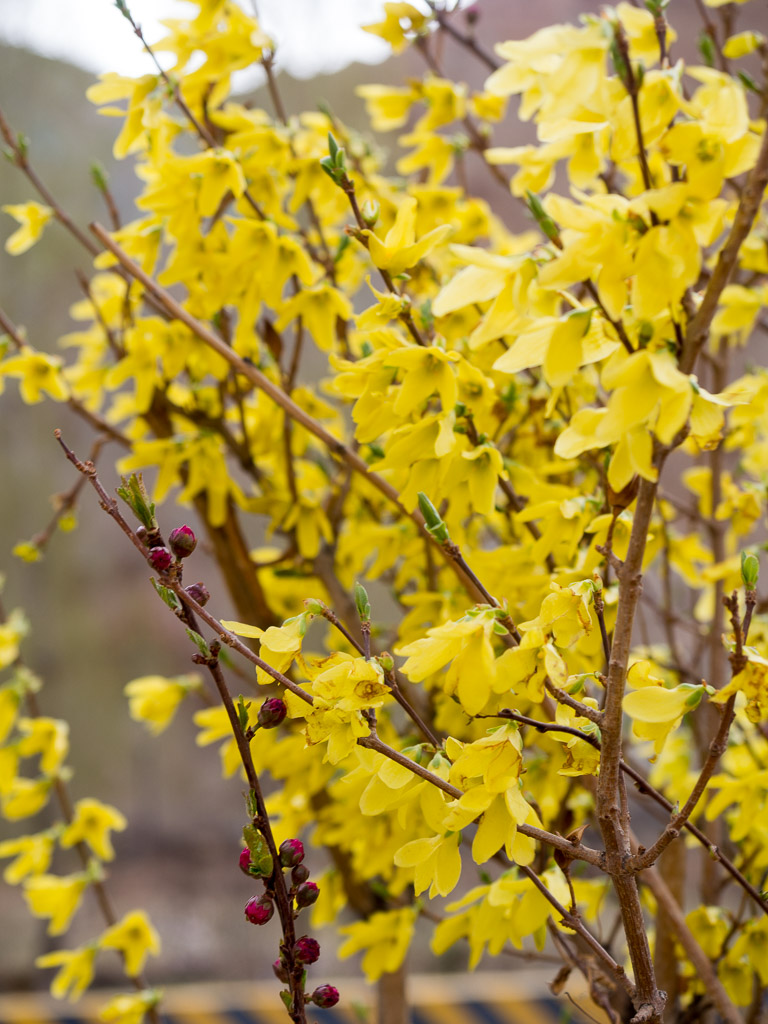 Flowers everywhere!
After walking around the temple area a lot and enjoying the beautiful mountain scenery, we got in the car and headed back toward home. On the way, we found a spot where the mountains are all kind of crazy colors! It was already nearly dinner time and it costs about $20 USD per person to get in, so we thought maybe we should see it another time. But I can hardly wait, it looked amazing!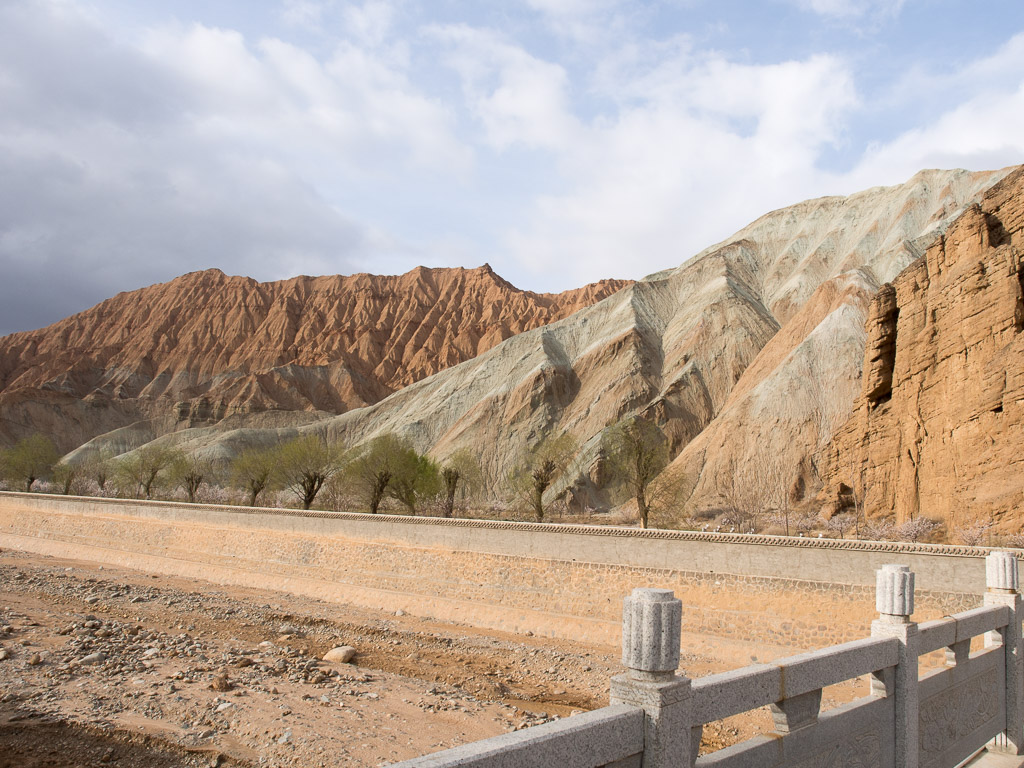 Anybody know what causes this?
I'm so excited about the places to go outside of the city now! A short drive really gets us to some amazing scenery. Now if only we can figure out driving here...