We had one crazy weekend! And since then we've mostly been fighting off colds. Well, that's not totally a fair statement, M and I were fighting colds last week but then this week it's been H and E's turn.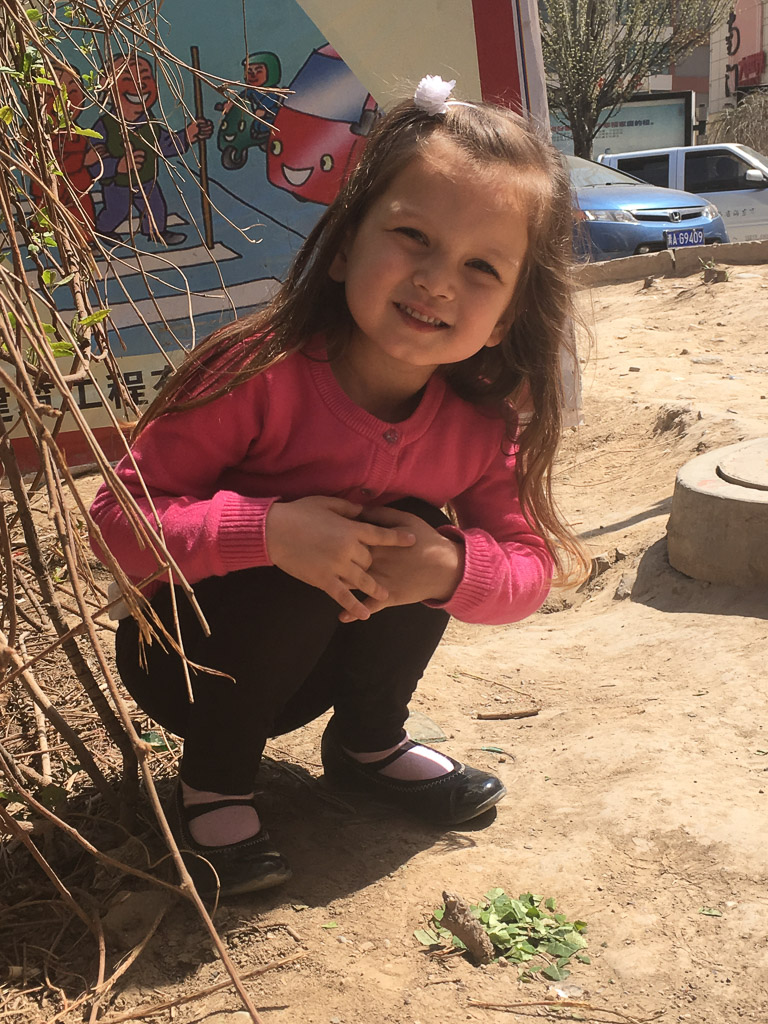 M posing by her pile of leaves, which entertained them for nearly an hour while I tried to convince the small-branch post office guy that it's possible to mail things to the States from there.
On Friday night, we got invited to a dinner party at another (cross-cultural couple!) foreigner's house, which was really fun and involved much more hysterical laughter than our usual dinners with friends. Then on Saturday I made my first full-on attempt at cooking Indian food with some spice packets my father-in-law bought for us on his recent business trip to India and another friend came over and ate with us. Then on Sunday night, a friend from out of town unexpectedly texted us and asked if he could make his famous lamb at our place (uhhh, duh). Which was awesome!
Except that the lamb has to start 24 hours ahead of time, so actually he (and the 5+ people with him) ended up eating with us on Sunday night and on Monday night. By Tuesday, I was ready to be done cooking for a week! Which turned out just as well, since we had so many leftovers that I, in fact, did not have to cook for a full two days. That's almost a week, right?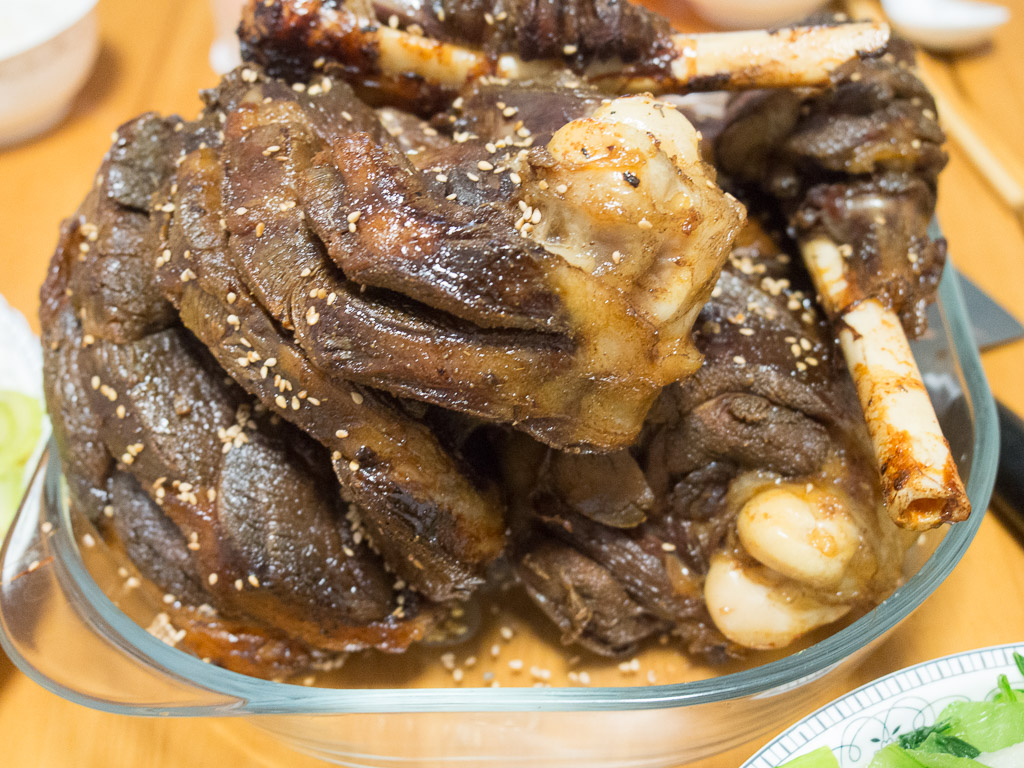 The famous lamb. It was as good as it's reputation.
H has been out of class all week since his one classmate is out of town and while we originally had these grand plans of checking out some still unexplored parts of the city and maybe even visiting a nearby city, instead H has been mostly laying in the bed sick. Yesterday it got to E, and actually today I'm starting to suspect it's a different virus than what I had last week because I'm starting to feel bad again! Sheesh. I mean, we're all fine, nothing major. But I sure am glad we're not in some other city!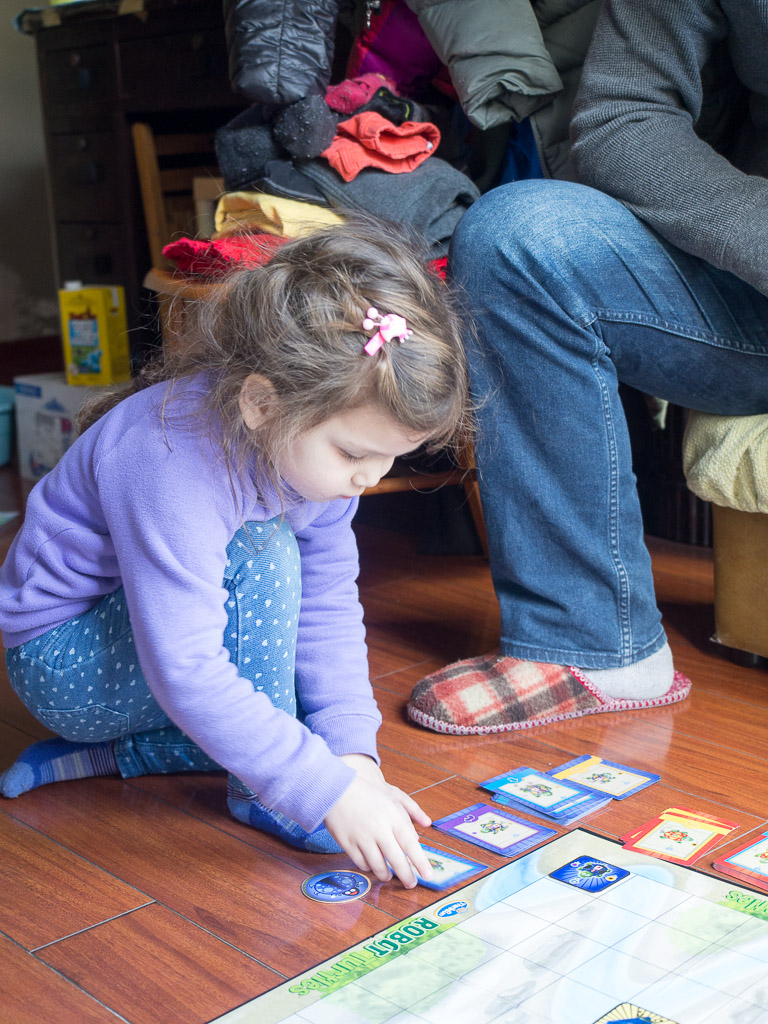 M playing her new game over the winter break. Apparently it teaches kids how to code...?
One of those nights we had people over unexpectedly, I told M a bedtime story about how when we moved here it was really sad for us to leave all our friends and family back in the States. But that once we got here, we realized that people want to hang out with us all the time! I definitely see the advantages in the way we used to do things by planning them out weeks ahead of time and then hanging out with people for only a few hours. But it has been really great to be here and in a culture where people come over last minute and stay for half the day. I mean, don't get me wrong, it's exhausting. But it's been a wonderful source of comfort even as we miss our community back home.
Also, I'm getting killer fast at making pizza.