OMG there are tulips here!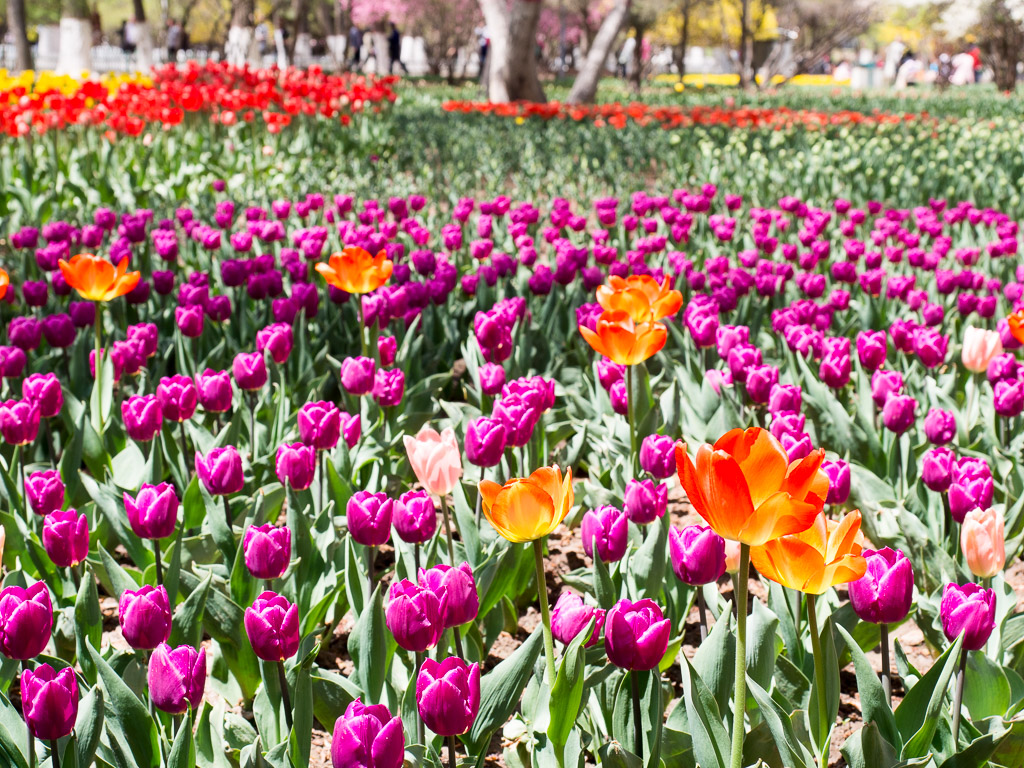 Last week, despite the fact that 3/4 of us were sick, we let M skip school Friday before the long weekend and went to the main park in town to see the tulips.
Of course, they're planted, but after some Wikipedia research, I have discovered that tulips are native to the Middle East (not the Netherlands...) and their natural range just may extend all the way here. Although they're definitely not growing naturally in single color groups along the sidewalks.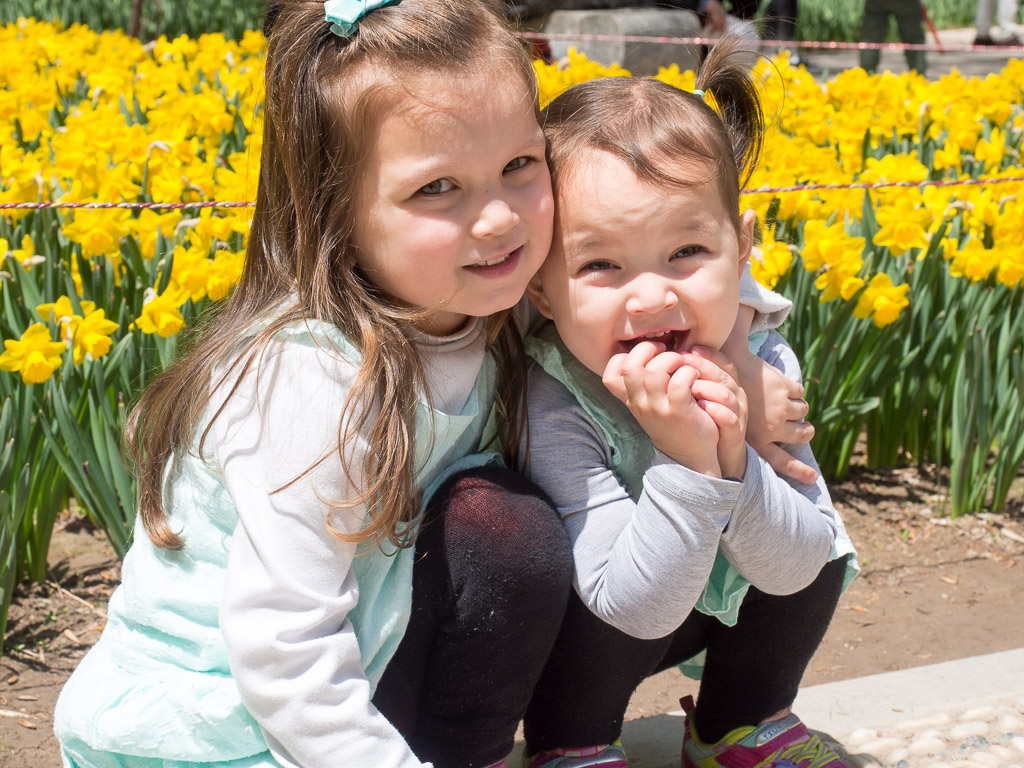 Not tulips
We had been forewarned that going on the long weekend would result in us only getting to see the people who were standing in front of the tulips and going after the long weekend would result in us seeing mostly trampled tulips. So, I wore E in the carrier so she wouldn't get too tired and H and I sucked it up and we all went to the park. It was actually pretty painful because I was achy all over AND wearing E.
M, though, was ecstatic and wanted her picture taken with just about every color of tulip there. So I think it was still worth it.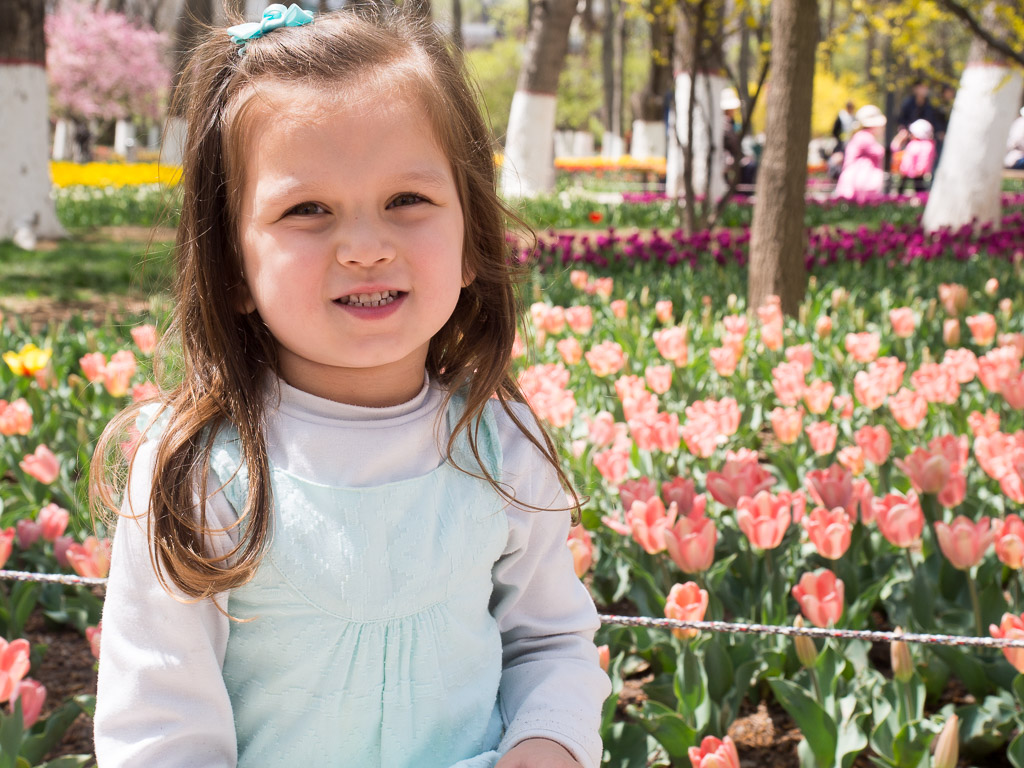 I think this was M's favorite color tulip. Obviously.
And it was really pretty! The weather was perfect and the flowers were gorgeous, and if only people would've stopped trying to take our picture, it would've been the perfect day! We finished the outing with lunch at a noodle shop and all went home for a very restful afternoon of napping.
I think we'll definitely go back next year!