My parents and four siblings just visited us for two weeks! As you can see by the lack of blog posts during that time, it was a bit of a whirlwind. But boy, did we have a blast!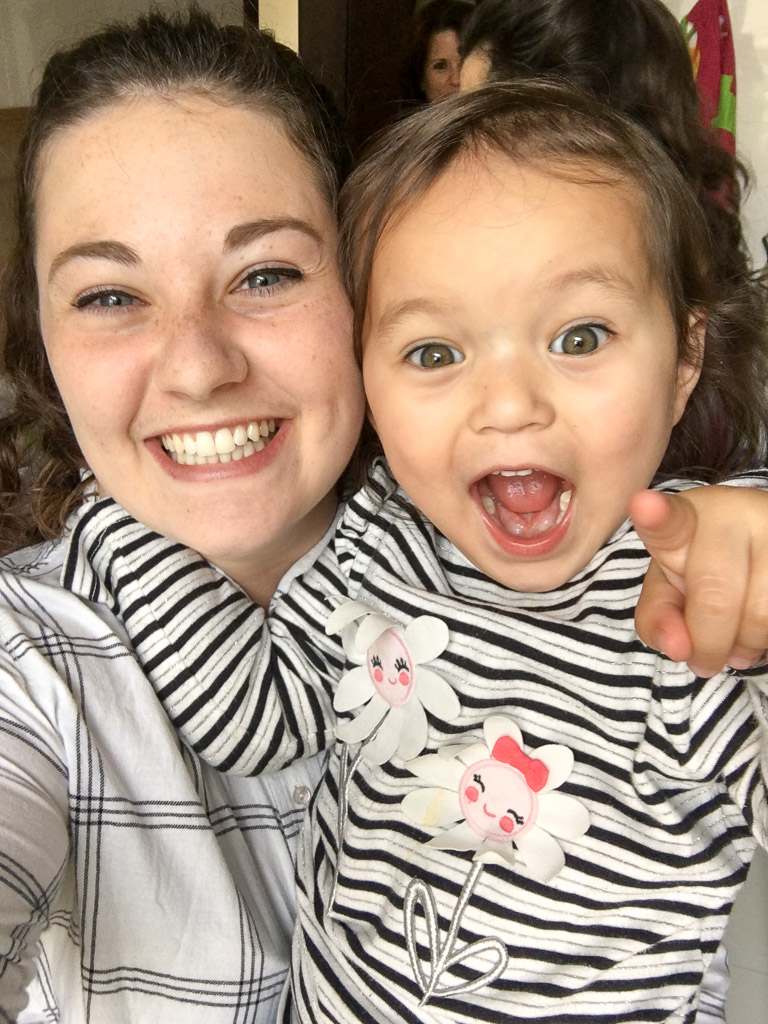 Look who it is!
My brothers, who were only here the first week, kept us running around so that they could see everything before they headed back. We did all the usual touristy things around the city and, of course, some shopping. But the coolest day was when we went to another province to see some colorful mountains! They are much prettier and more colorful than the ones close to here, and it was easily doable in a day trip. I think we'll definitely be taking people there again!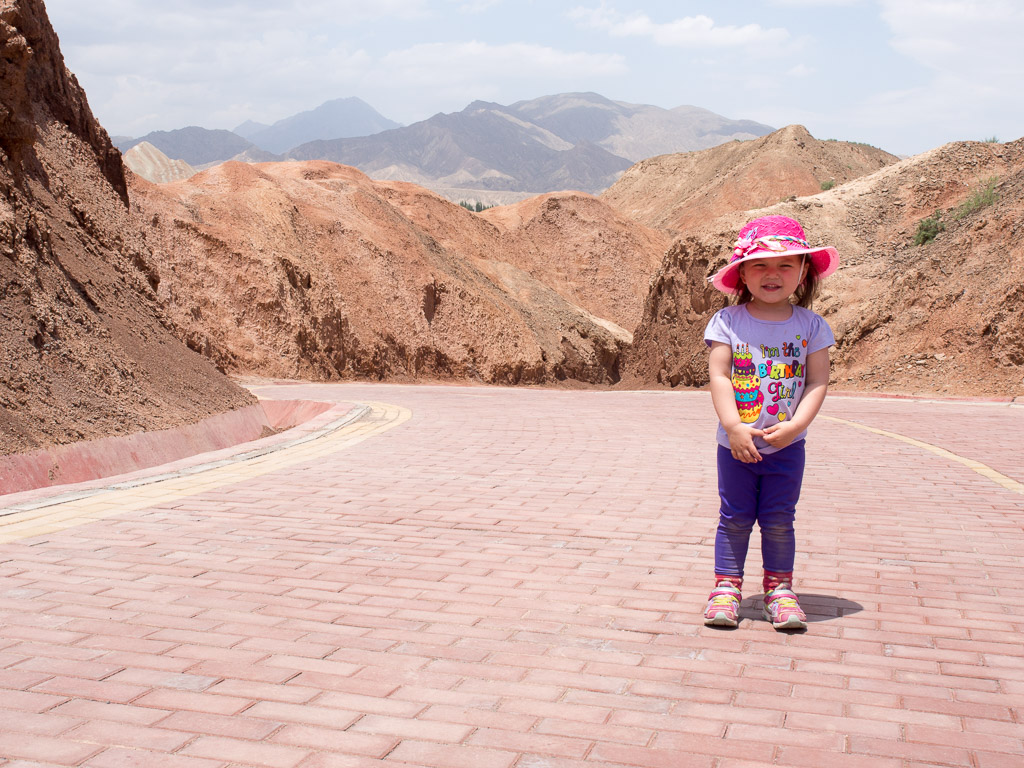 Rainbow mountains!
It was also the first time my family got to take a train here, which they really enjoyed. As wikitravel had warned us, we spent most of the journey in tunnels, but when the tunnel opened up in between mountains, it was beautiful!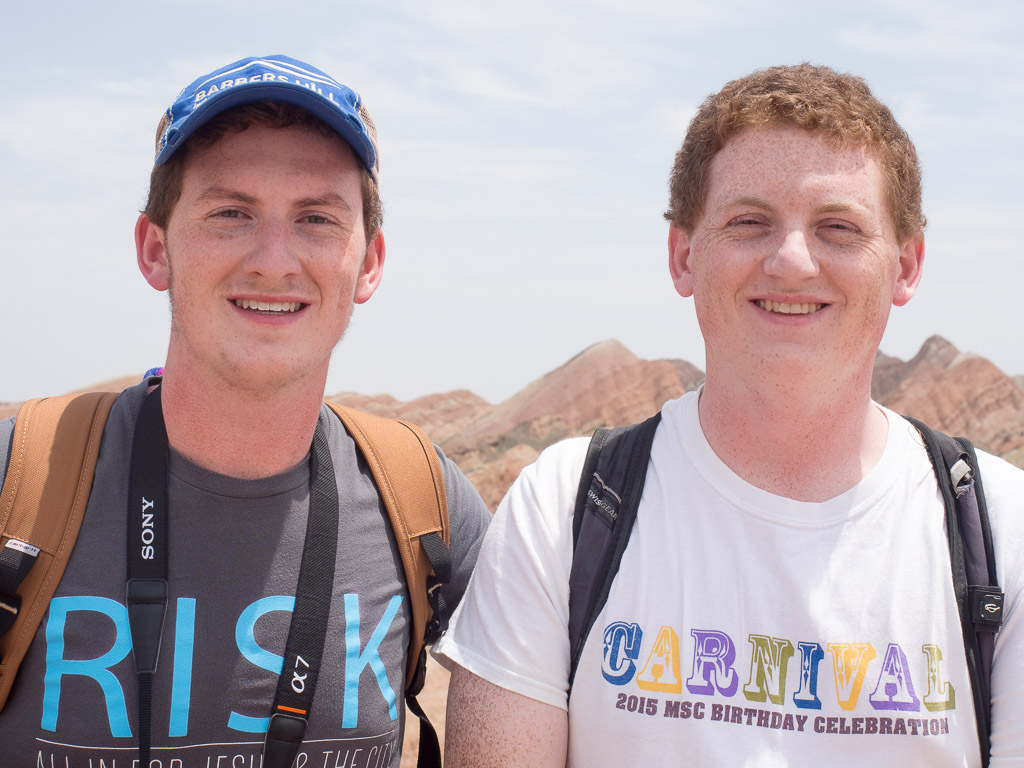 My brothers in the mountains.
Also, I was really surprised by how spicy my brothers could eat! I guess their spicy tolerance plus their love of meat meant that they both loved the food here. H took all the boys (my brothers and dad) out for barbecue and then again for another local famous dish which is basically several pounds of lamb cooked in a dutch oven with some potatoes. They had the time of their lives! And H appreciated finally having someone who could match him in meat eating haha.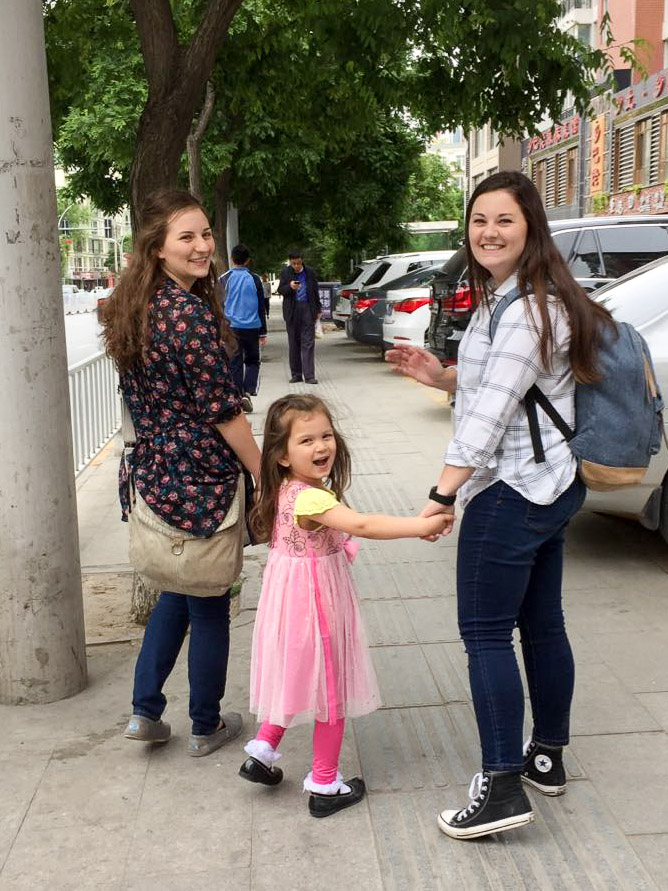 M enjoying walking with her aunts.