Well, the morning before my brothers headed out, we got a call from H's dad saying that his grandma had passed. She had been steadily declining for the last few months, but we were really sad to hear the news. So, after sending my brothers back to the US on that Saturday morning, the four of us and my parents and two sisters got on a plane that night to fly across the country for the funeral.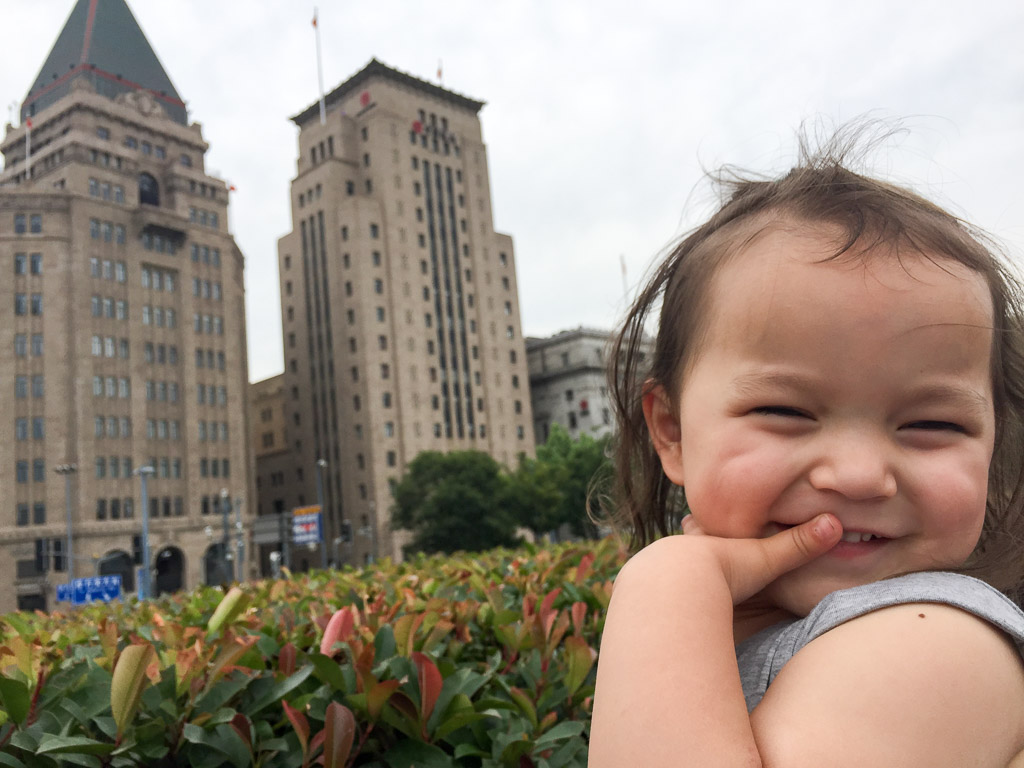 E is always willing to pose for her aunt.
So, although it was a really unfortunate situation, my family really enjoyed getting to see another (very different) place. We took them around to see all the big spots and eat all the famous foods.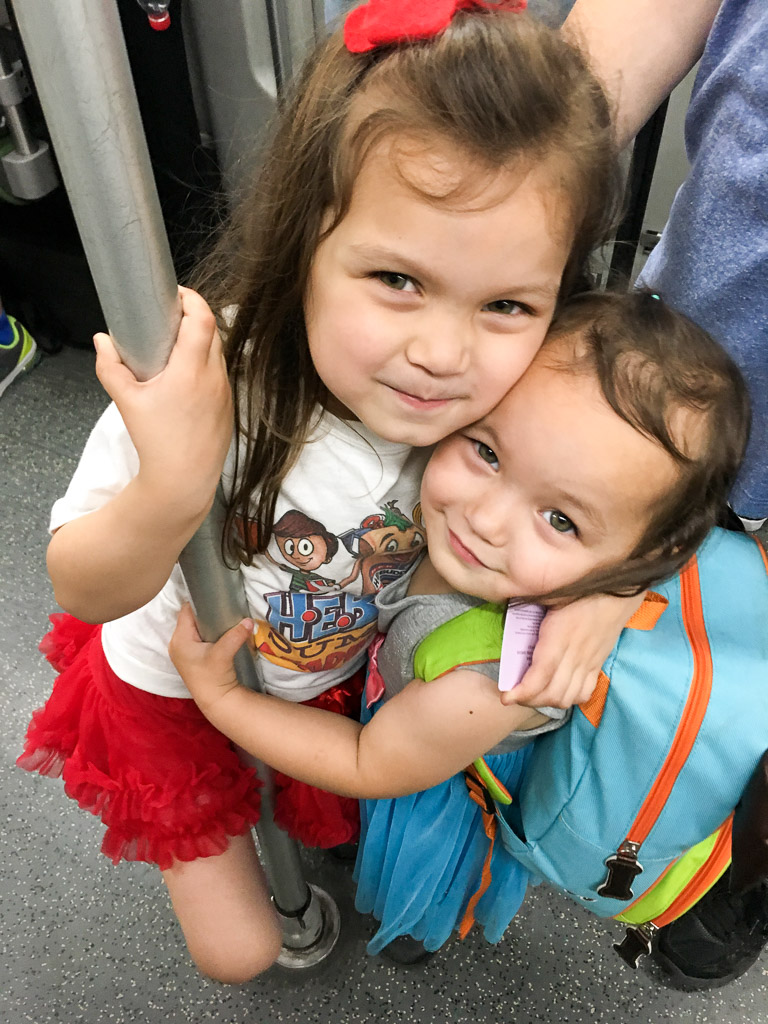 Subways are so fun!
They were really shocked that everything was so different, the architecture, the food, the density, the transportation, the language, the weather. We arrived right at the beginning of the rainy season, so we were pretty wet all the time, but I think my sisters enjoyed seeing the city so much that no one seemed to mind too much.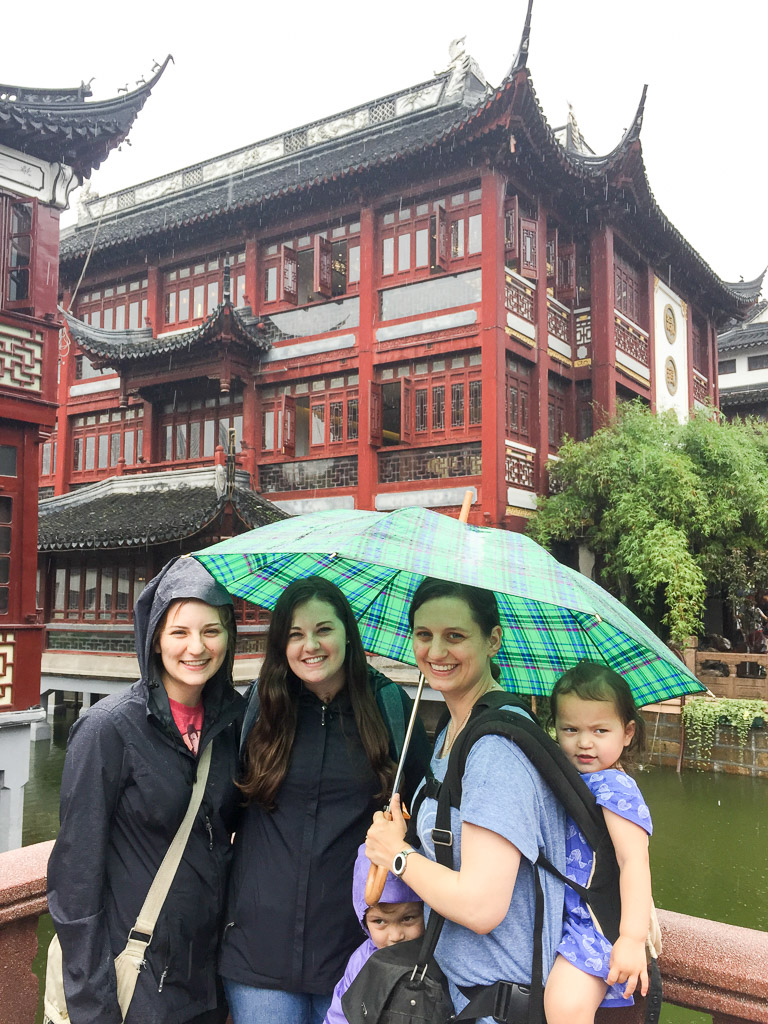 Fancy old buildings.
The funeral was really beautiful and my family also really enjoyed getting to meet some of H's extended family. Most of the family speaks English, so they had people explaining things to them for the whole day. H and I particularly enjoyed getting to see his only first cousin. After some serious brain-racking, we realized it had been seven years since we'd seen him! It was really good to catch up with him, and he even won the kids' hearts with some Pinocchio key chains he had bought for them in Italy.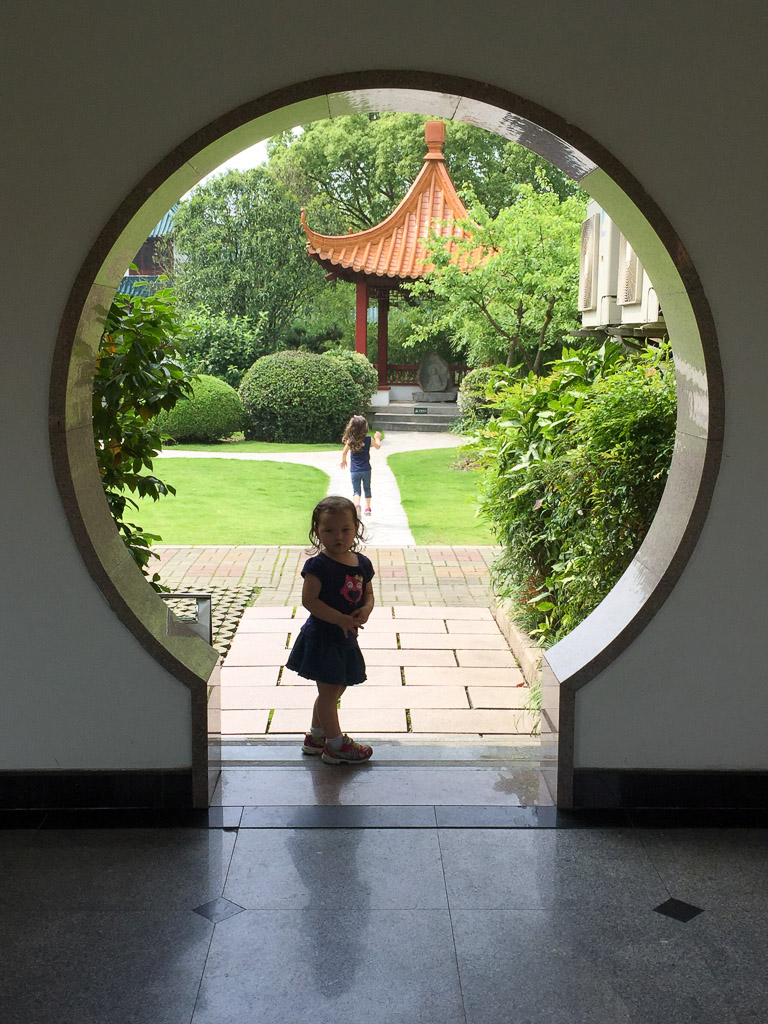 The kids playing at the most beautiful cemetery I've ever seen.