Well, after all that exciting stuff with my family, we were all pretty ready to spend the last few days of their trip just chilling around our house.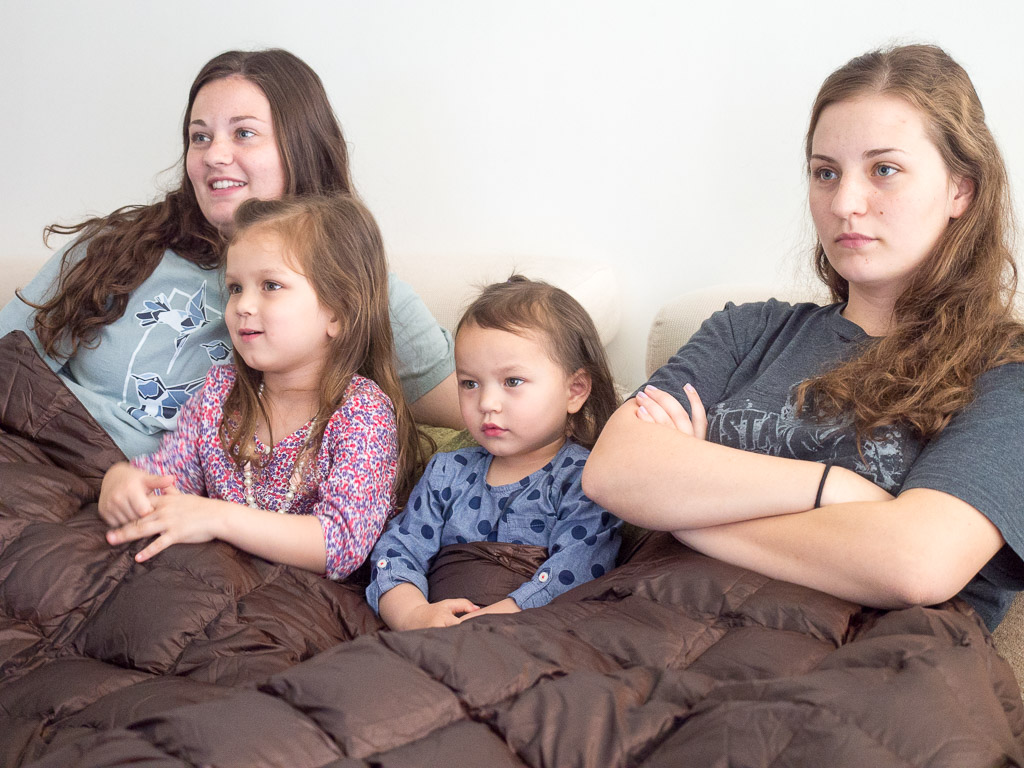 My sisters sharing the favorite movie of their childhood, Spirit, with the kids.
Everyone took turns playing with the kids and reading them tons of books. My poor dad read Barbie stories to M for nearly an hour. The kids just ate it up.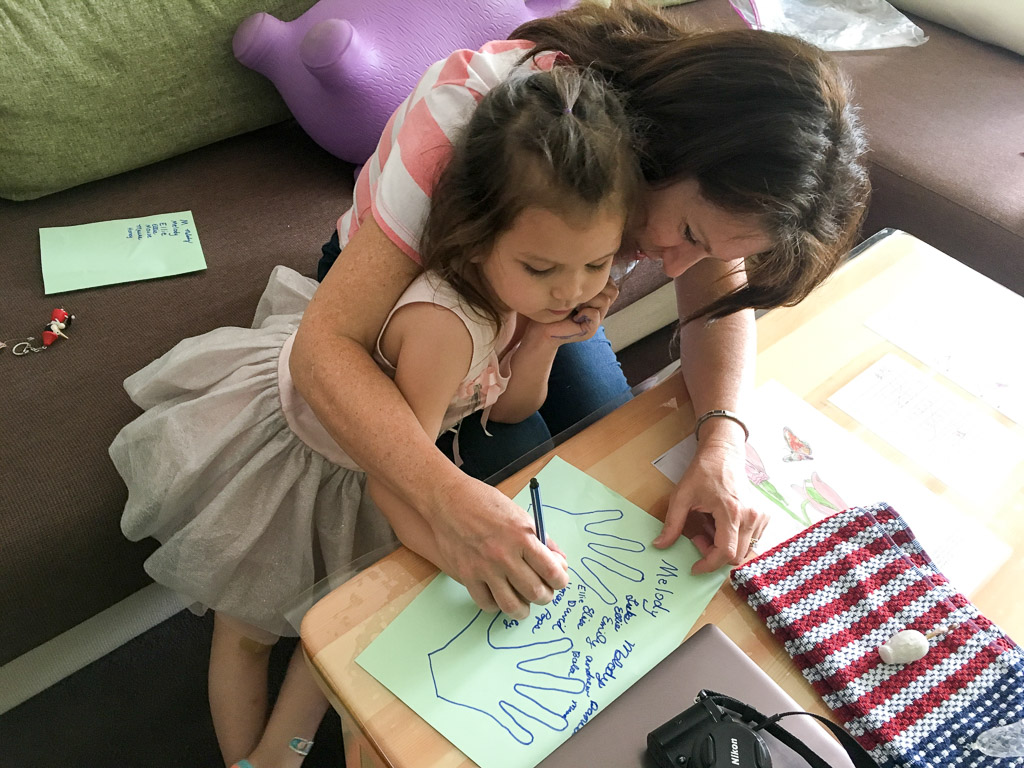 Drawing with grandma
We also did lots of shopping in the last few days at the nearby giant warehouse of cheap stuff, which is definitely NOT where tourists from other cities in this country would shop. When our neighbors asked about if they wanted to do shopping and we told them where we had taken them they nearly burst out laughing. But my dad could hardly get over the price he got on some camo hats! He bought four for the price he would've paid for one in the States!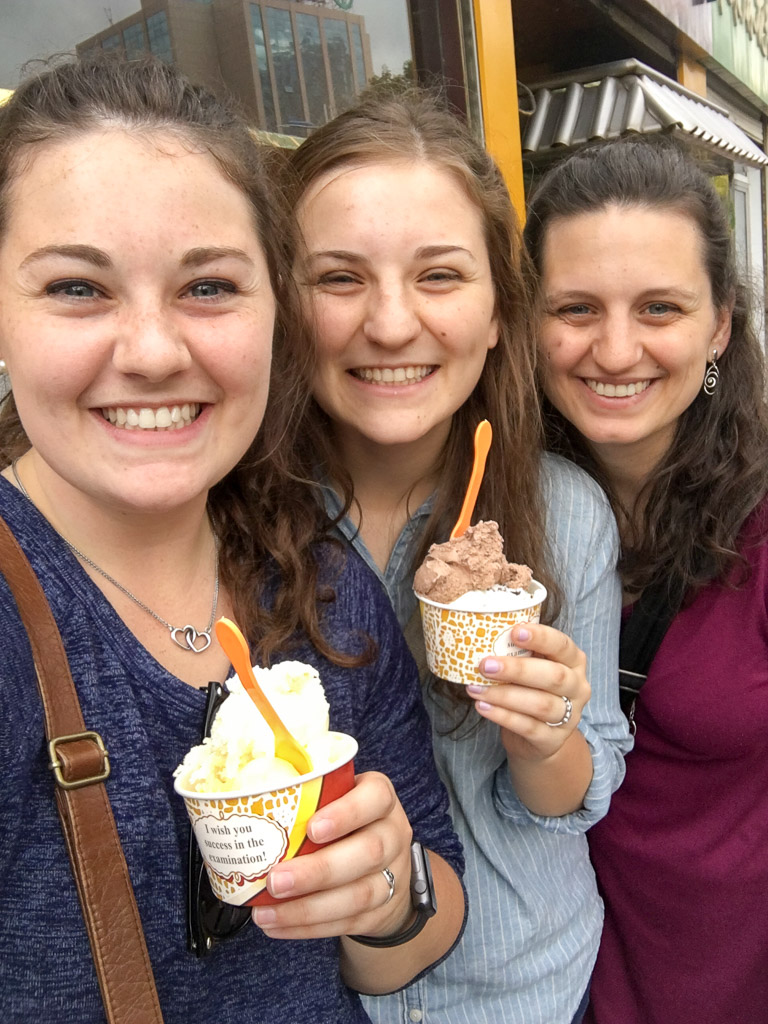 Ice cream after shopping
On the very last day, we all went to the ball pit, which M had been wanting her grandparents to take her to for a long time. Apparently the ball pit has been upgraded! It seems a little safer, but my favorite addition is benches to sit down and watch the kids from! Much easier on the parent.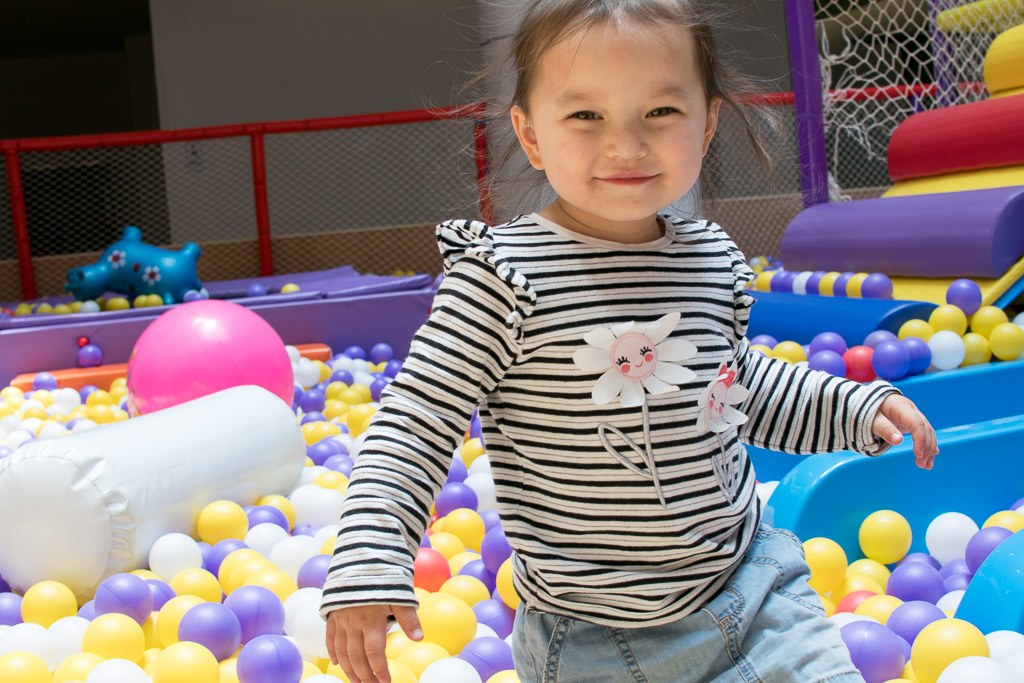 It was also pretty hard to determine who had more fun, my dad or the kids. I'm sure those of who you know him can imagine the fun he had on this slide. He was also the one that got so many little balls right at the bottom of the slide for the kids to crash through.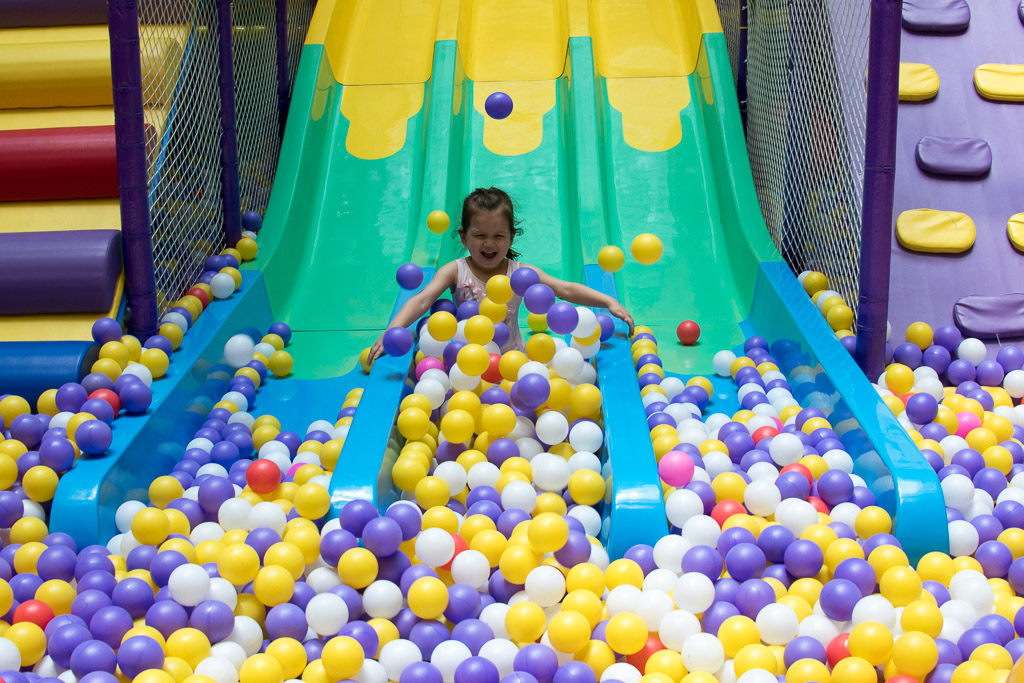 All in all, it was a great trip! What with all the traveling for the funeral and the colorful mountains, we were pretty exhausted at the end. But it sure was a blast to have my family here!