Well, the day after my parents left, we headed to Taiwan for a week! We were planning to go anyway for a friend's engagement celebration, but then we lengthened the trip so that we could get some much needed dentist work done too.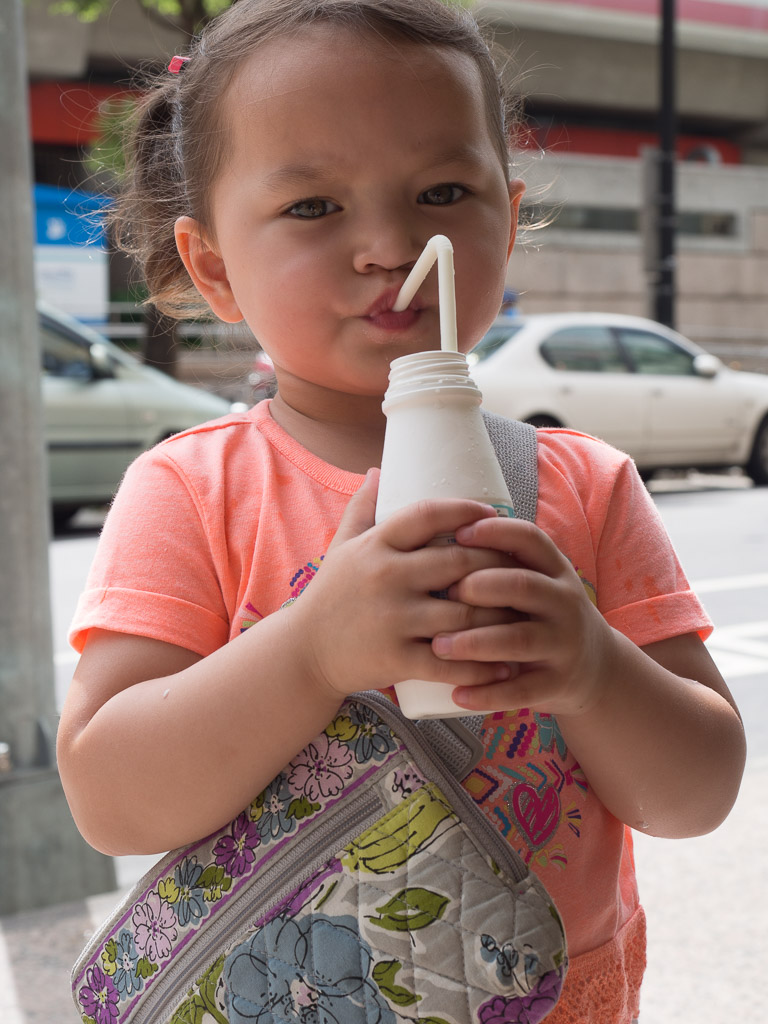 Yogurt for breakfast
Well, if I could sum up Taiwan in one word it would be: HOT. Oh my goodness, was it hot. I mean, we're from a hot place, but it has nothing on Taiwan hot. It was like walking around in a sponge, all the time.
But despite that, we had a blast! My dentist stuff turned out to be much simpler (and cheaper!) than we expected, and we were there long enough to get to do some really cool stuff.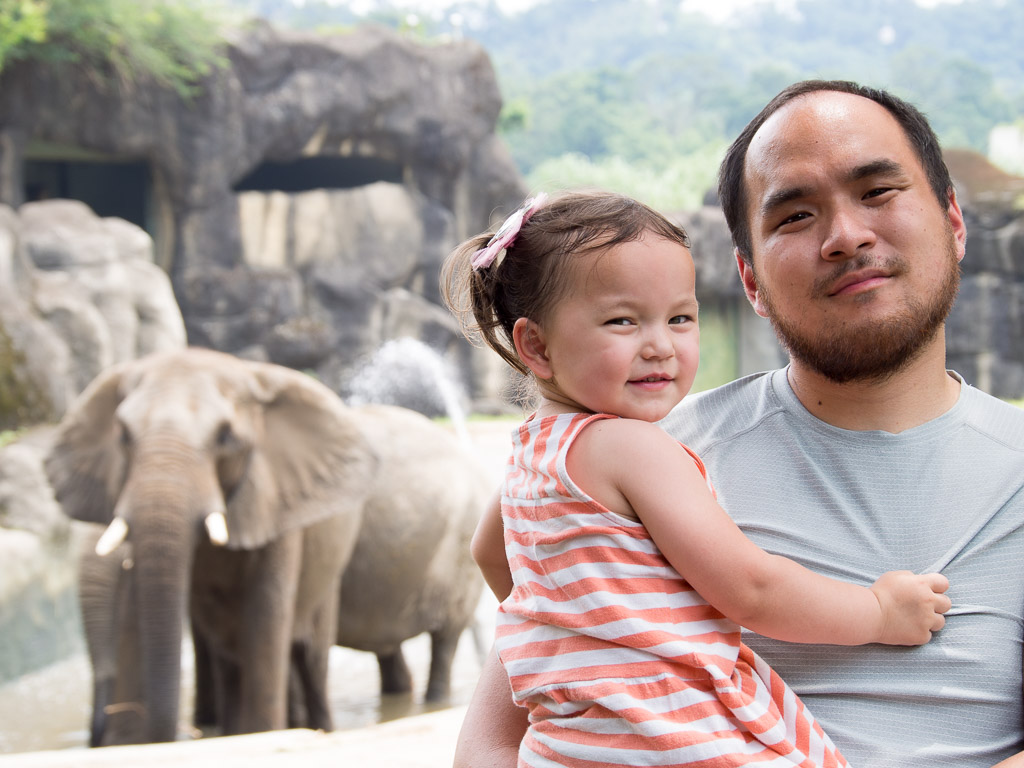 I'm pretty sure this was our first time to see African elephants, and their ears are definitely bigger.
Such as: the zoo! I think it might be the best zoo I've ever been to. Of course it had the usual giraffes and elephants and monkeys, but also camels and pandas and koalas! The kids loved it. They also especially enjoyed the double stroller we rented while we were there, which let us walk fast enough to see the whole zoo and still be home in time for a nap before our dinner plans.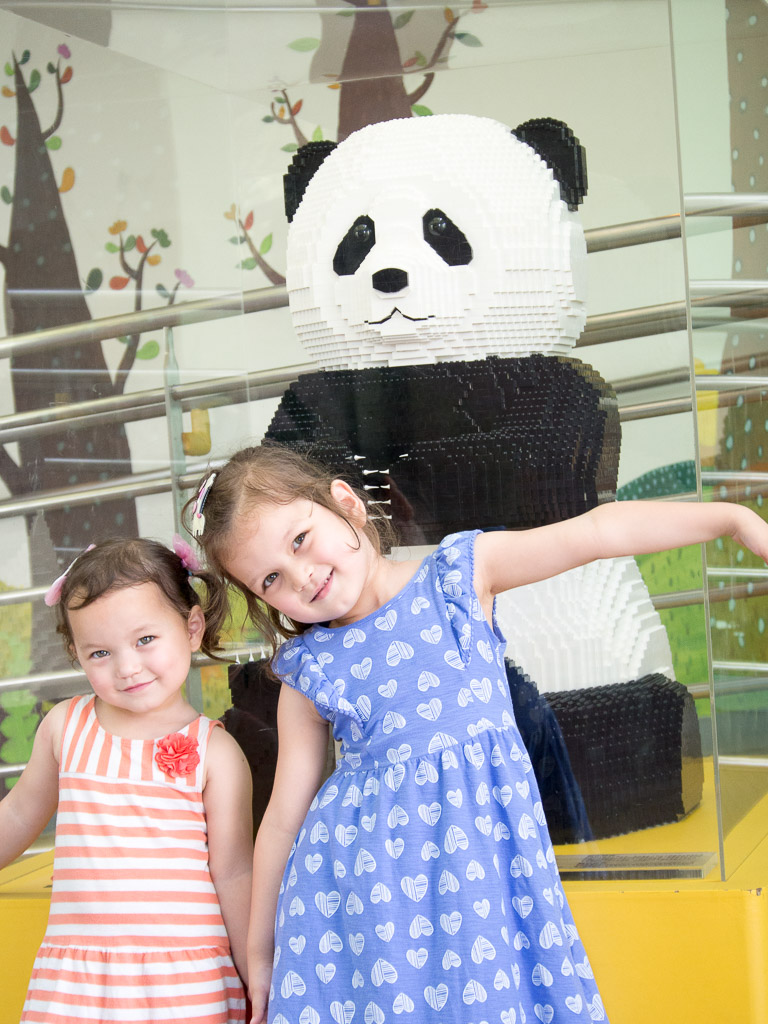 Lego panda! Our two favorite things!
My favorite thing (of course) was hiking! But since this post is getting a little long, I'll write about that in my next post.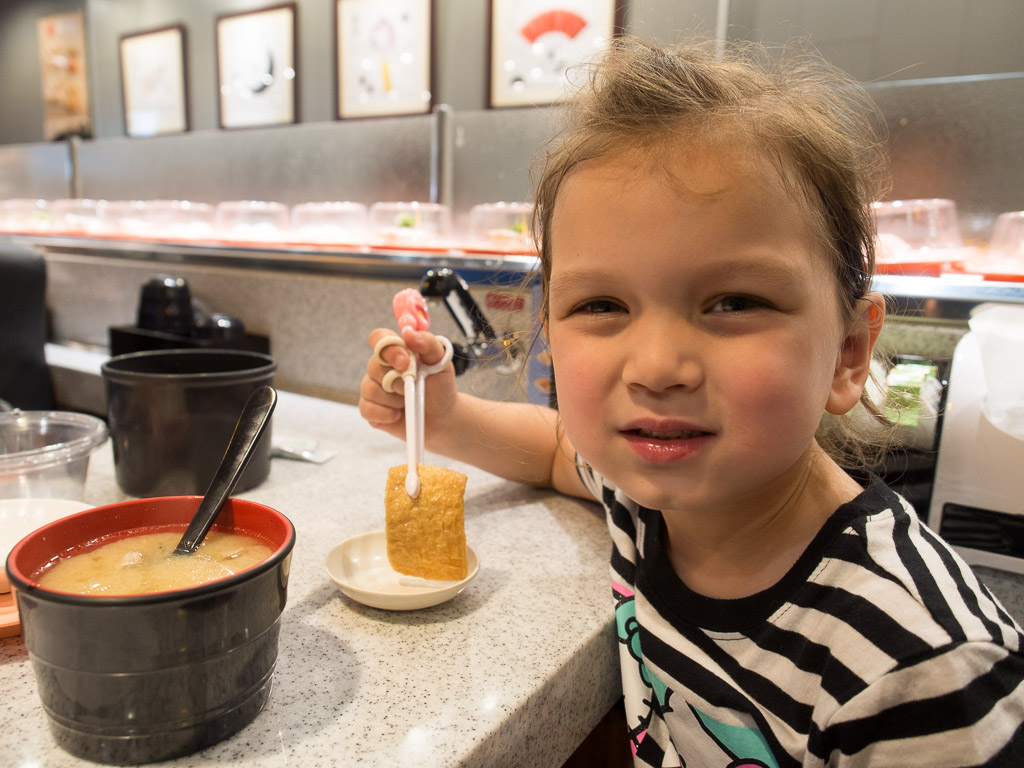 Conveyor belt sushi!
Definitely the kids' favorite thing was the day we went to the water park. The Museum of Drinking Water has a whole water playground in the back of it, and it's geared for kids in lower elementary school, which just puts M right on the edge of the perfect age for it. Wow, did they love it! Once they worked up the nerve to go down the smallest slide (which took E a lot longer), both kids went down it continuously for nearly an hour. The only bad thing is that in my rush to pack everyone dry clothes for afterwards, I forgot my own dry clothes. So I had to walk around wet for the next 3 or 4 hours until my clothes dried.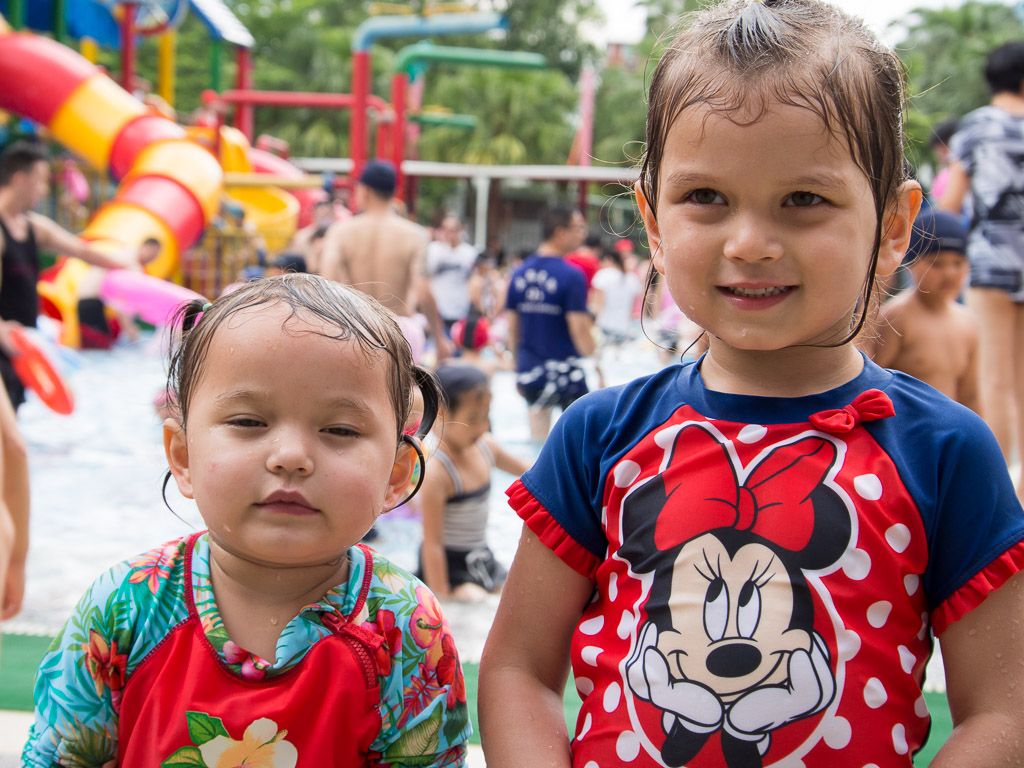 Water park. I'm pretty sure E is making that face on purpose.
H's favorite part was the National Palace Museum, which had all kinds of really old artifacts from China. I had no idea there were real instances of Chinese writing from so long ago that I could actually look at with my own eyes! The coolest thing, in my opinion, was a giant bronze thing from around 900 BC with a massive text inscribed all over it.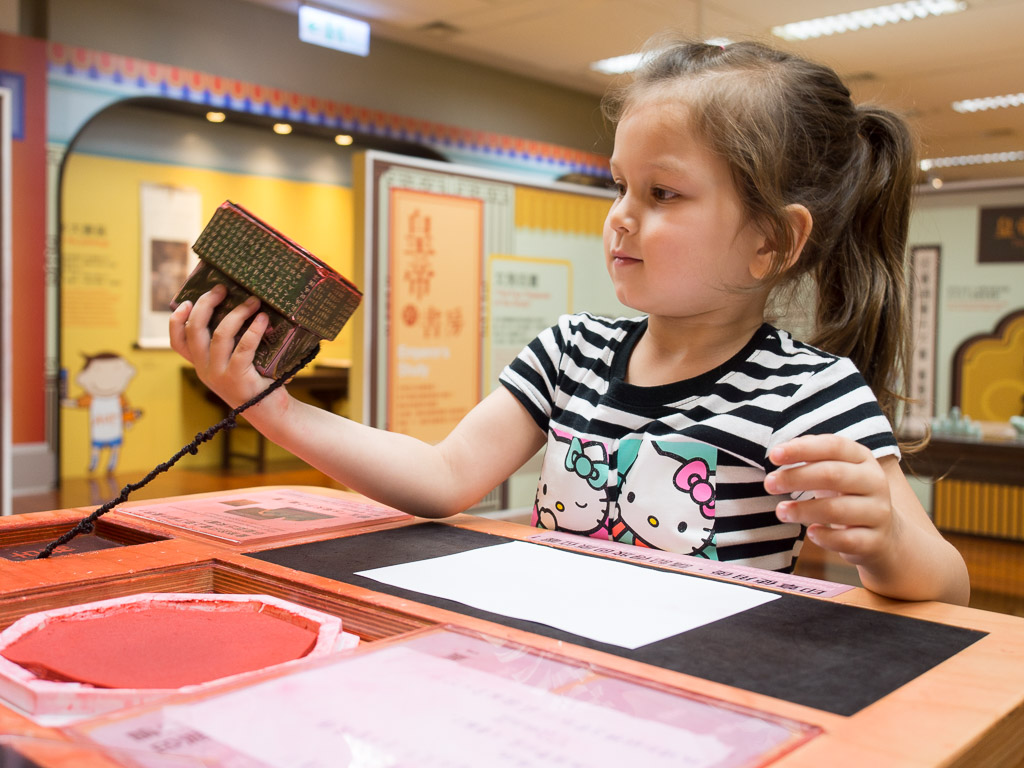 The awesome kids' part of the museum had lots of things to play with.
All in all, it was a great trip, and we're already thinking about when we can go back!