As promised, a whole post about our hike on the mountains of Taiwan!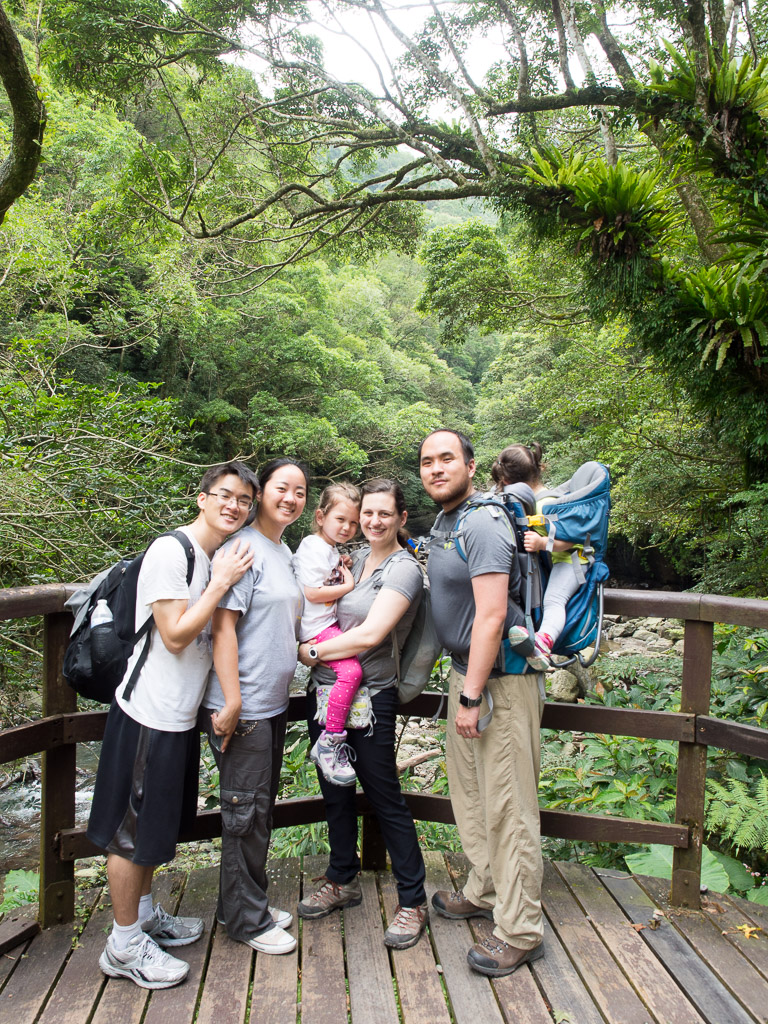 Our hiking group
So, we hired a driver to take us about an hour out of the city, and then after he dropped us of at the entrance to a nature reserve, we got him to drive the car around to the end of the trail at another park and pick us up. So we hiked between the two parks.
And boy, was it a hike. 13 kilometers (8 miles) with a 600 m elevation gain (113 floors according to one of our phones). So, that was maybe a little more than we could handle. Apparently if we had started at the other end and hiked in the opposite direction it would've been much easier (more down). But! We did it! And when I say WE I mean even M did it! She walked the whole way. What a hoss!

A much needed refresher at a stream
And it was so beautiful! I went to Costa Rica about 12 years ago, and this hike in Taiwan made me feel like I was back there. It was basically a rainforest. The trees were beautiful and butterflies were everywhere. M even decided to call it butterfly mountain. We also saw monkeys! I mean, real, wild monkeys! It was so refreshing to be surrounded by trees and waterfalls and to just walk. But it was not quiet. In fact, the sounds of the insects and the birds was usually so loud that we needed to shout to be able to hear each other. But that kind of noise is much less stressful than the honking that usually contributes to the background noise in our normal life.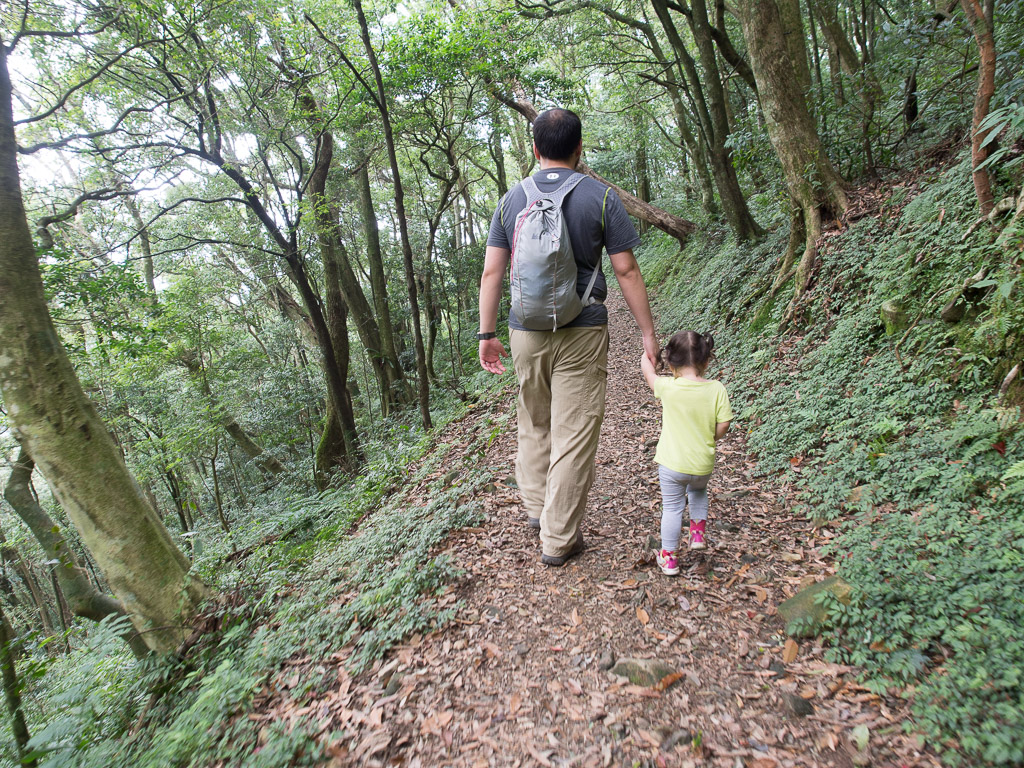 E walked a little too!
So it was awesome. I think it took us 7 hours to finish the whole trail, and the whole way we kept bumping into these really intense middle-aged Taiwanese hikers who hike the trail really often and they kept warning us that it was going to be a really rough hike with the kids. At one point when we were walking past them almost at the halfway point and I was the one carrying E in the carrier, they all started calling me Super Mom! But it was, in fact, really rough. I mean, this is the first hike I've ever been on where we actually ran out of water. Oops. And in one spot a bridge was out and we had to pick our way across some rocks. But mostly, the difficulty was in the length.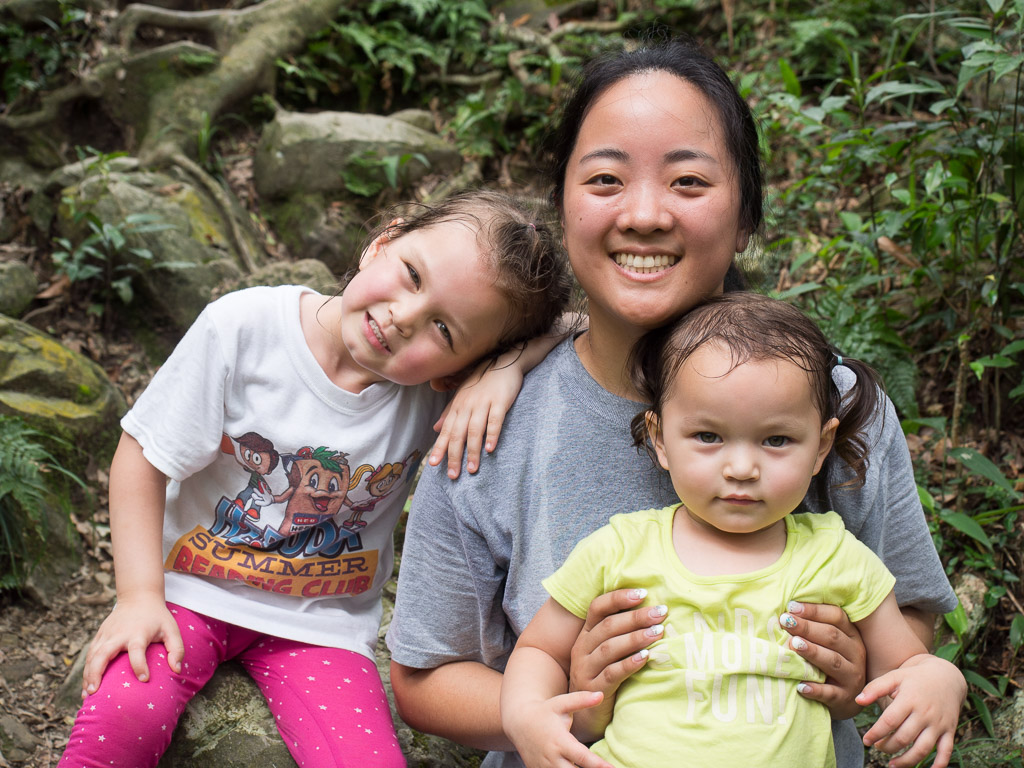 Taking a snack break
But I'm so proud of our group for making it! M did the whole thing and even the non-hikers in our group pushed through and made it to the end. I think I won't pick another 13 km hike again anytime in the near future, but now I feel really empowered that maybe 10 is within our grasp! Woohoo!