Phew! I'm getting tired just writing about all this travel!
After our week in Taiwan, we came back home, and our friends came back with us! It was really fun to have them here, and after my parents and siblings gave us a trial run at hosting, we definitely had already improved for this second group of visitors.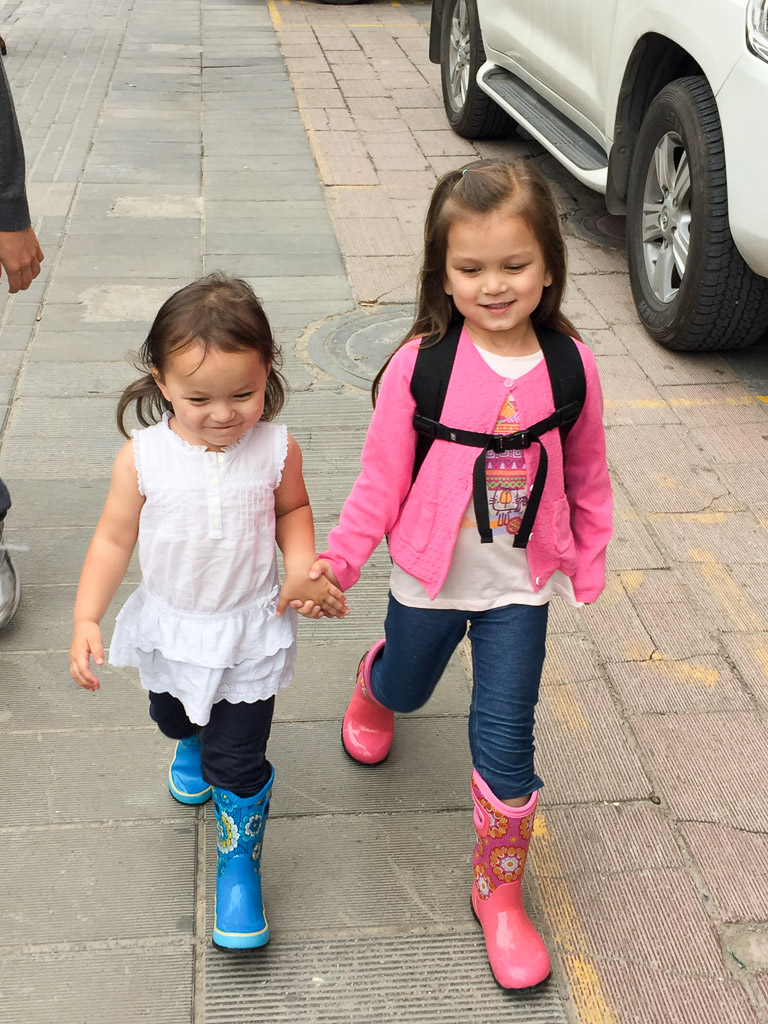 On the way home from school
We took them around all the areas we normally go and had them meet some of our expat friends here. They came with us to bring M to school and saw her classroom and of course we ate at lots of delicious places.
But the most fun was that we went altogether to explore an area out in the countryside that we had heard was really beautiful. And wow! It really was beautiful!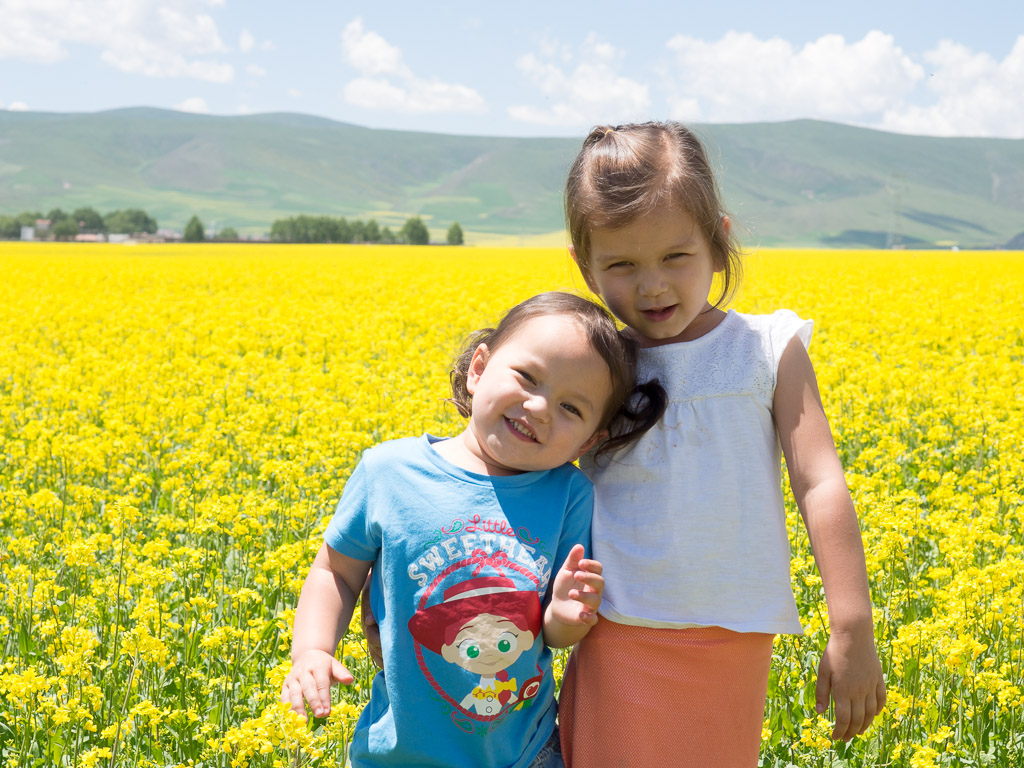 Flowers!
First of all, you know it's going to be pretty when you can smell the flowers as soon as you step off the train. Outside the train station, we hired a random guy to drive us around to see the scenic spots. After unsuccessfully trying to increase the price on us halfway through, he seemed to get the idea that we weren't up for spending a lot of money and then took us to all the best places where you didn't have to pay to take pictures. Score!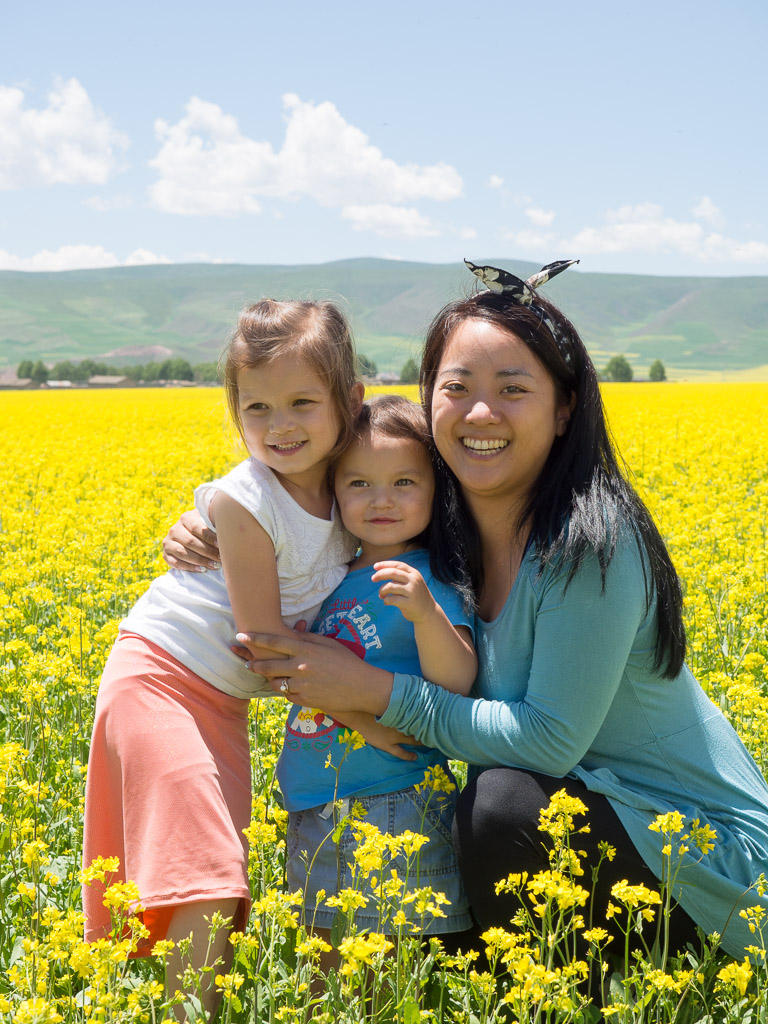 More flowers
He even drove us down this dirt road for a really long time until we came to a cow field and then after he stopped the car, he caught a calf by the rope around its neck, and handed it to our friends for a photo op. So awesome!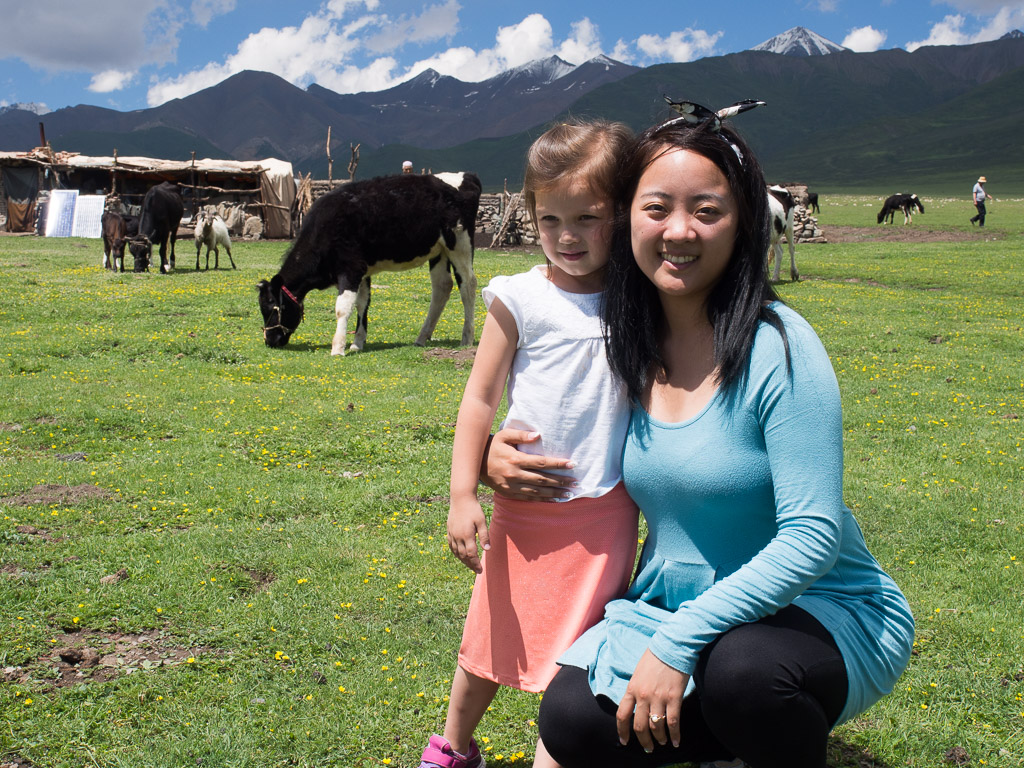 The cows!
At any rate, it was a great visit and having people willing to come all the way out here made us feel really loved.