Europe #4 - Switzerland - Hiking
Basically this hike is the whole reason we went on this trip. Well, from my perspective anyway haha. We picked a 10km hike (shorter than the one in Taiwan!) with a 1000m elevation gain (more than the one in Taiwan...). But this hike included a summit, a lake, a petting zoo and a cheese farm! Hard to get better than that.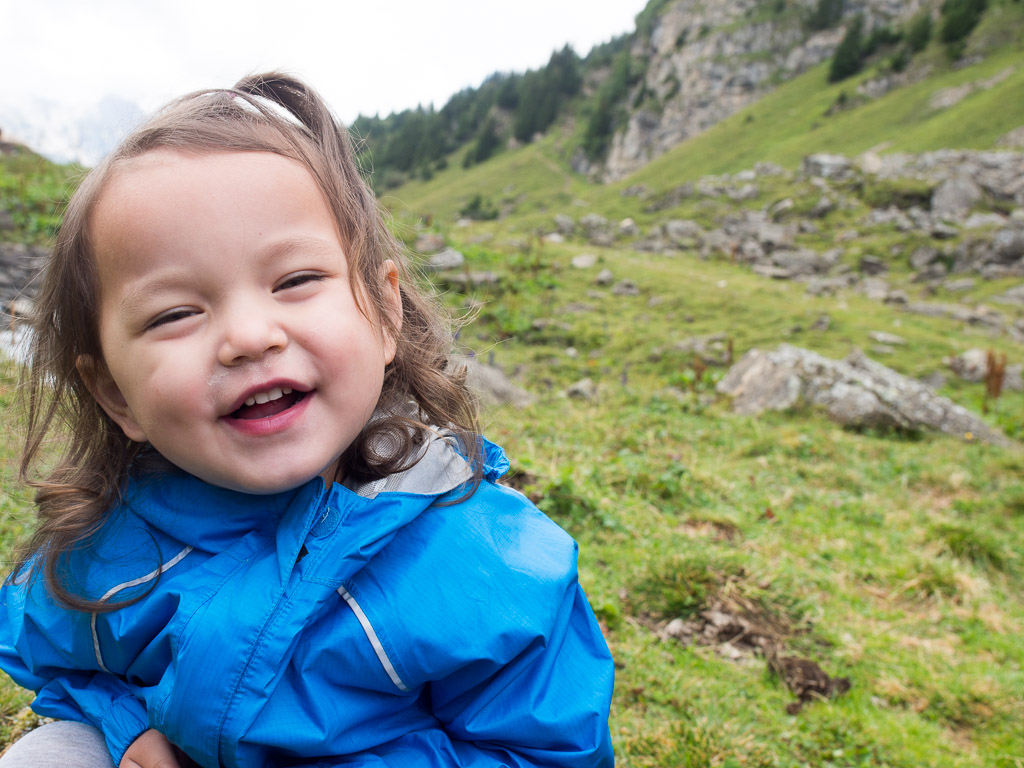 Look how cute I am!
At some point near the beginning, we realized that all the cows were actually wearing cow bells, which resulted in a nearly constant distant clanking all around. The kids loved it, and since I had been reading Heidi to them in anticipation for our trip, M kept going on about how this must be just what Heidi's mountain looks like. She especially loved getting to see a few goats! Much to my surprise, she remembered most of the goats' names from Heidi.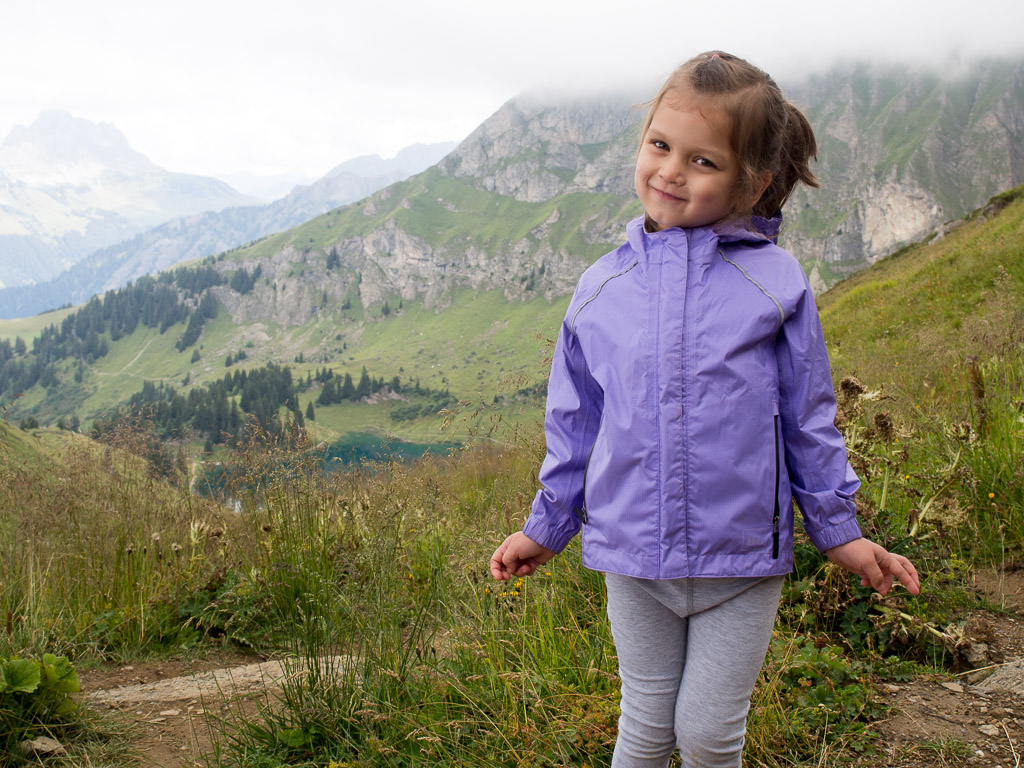 That blue area at the bottom is a lake we hiked back down to after reaching the summit.
Let me tell you, this was not supposed to be a strenuous hike, but that means something totally different in Switzerland. It was a little rough. But it was a loop, and if we were desperate we knew we could just skip the summit, so we pushed our way slowly but surely up the mountain. We saw a lot of other hikers on the way, who all greeted us in French and were all very impressed with M ("Bravo!"). Unfortunately, it was really cloudy the whole time, which made the visibility not great but also made it a lot colder than anticipated.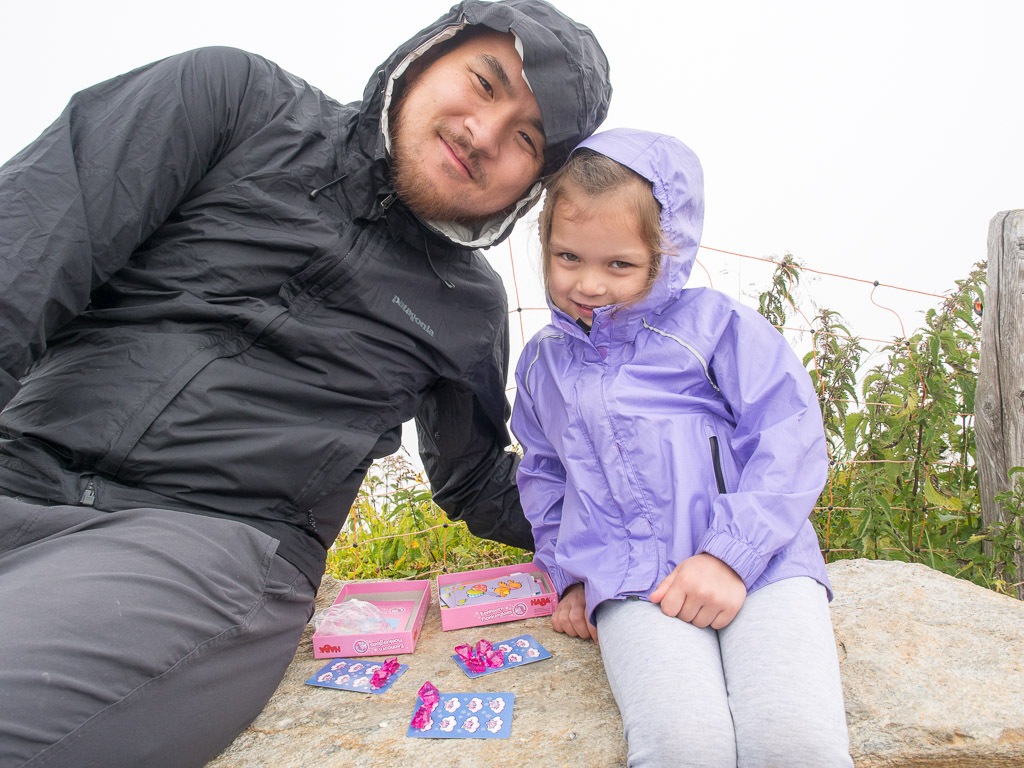 What we did at the summit--M's souvenir from Belgium, Glitterluck Quartets.
So as you can see from the picture above, the summit was literally like being in a cloud. We couldn't see ten feet away. Oh well. But the kids found it really cool, and they dubbed the mountain "Cloud Mountain." They especially enjoyed playing M's new card game I had secretly packed in my bag. It's basically Go Fish but with pink and glitter and unicorns. But the best part was that the story of the unicorns playing the game takes place in Cloud Land, which was basically where we were. That was M's favorite part of the hike.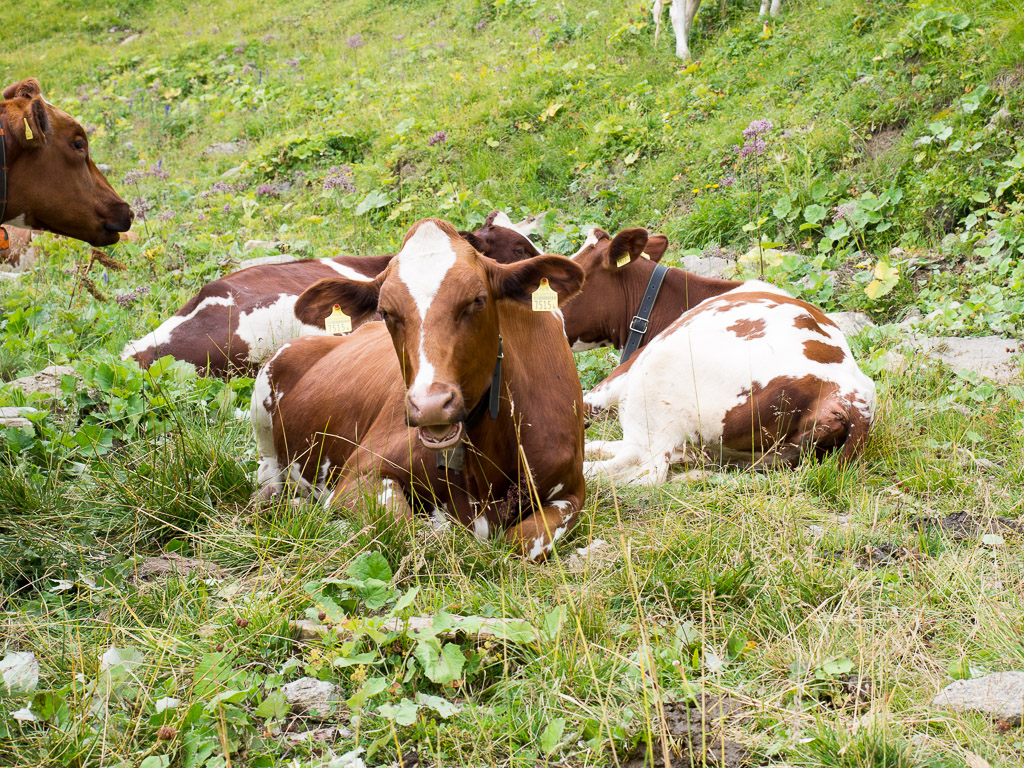 These ladies were in the hiking trail.
After we reached the summit, we headed down towards the lake, where M got the idea that we should sing "The Hills are Alive" from The Sound of Music. It was so perfect!! The lake was beautiful and there was, in fact, a little restaurant with a petting zoo outside, but by the time we got there, we were pretty exhausted. So the kids just looked at the animals for a little while and we continued down the mountain.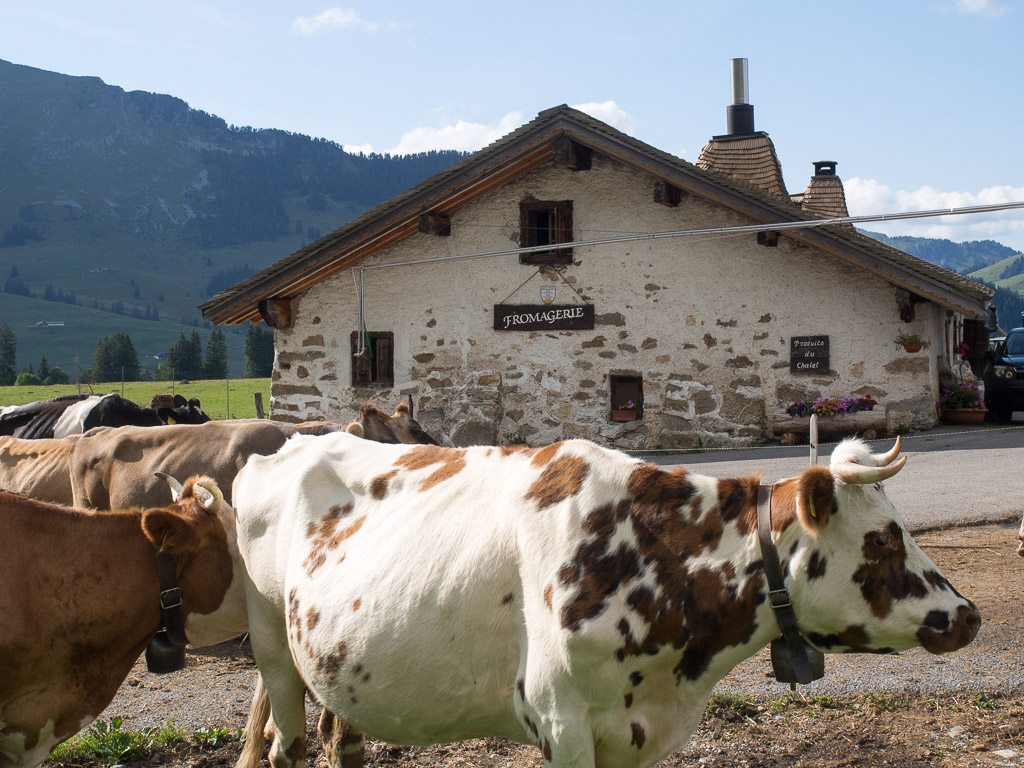 A cheese farm by the trail head.
We originally planned to stop at that cheese farm to get to see them make cheese, but I guess they only do that in the mornings. Oops. So instead we just got to look at their equipment for making cheese and buy some. I loved it, but I think by that point H was DONE with cheese, so I'm the only one that ate it.
It was a fantastic hike. So beautiful. But the cloud cover made it so cold that I'm pretty sure it made M sick, which made the rest of the trip a little painful. (Literally, for her.) But overall, I think we're becoming quite the hiking family! I'm already thinking about how we can get tougher for our next hike.