So, the day after that really intense and really cold hike, we got up early and took the train from Lausanne to Milan, Italy. Then we spent the day in Milan and caught a plane around 7pm to Vienna, Austria. In retrospect, that was too crazy for the day after a long hike. But, hey, you live and learn...?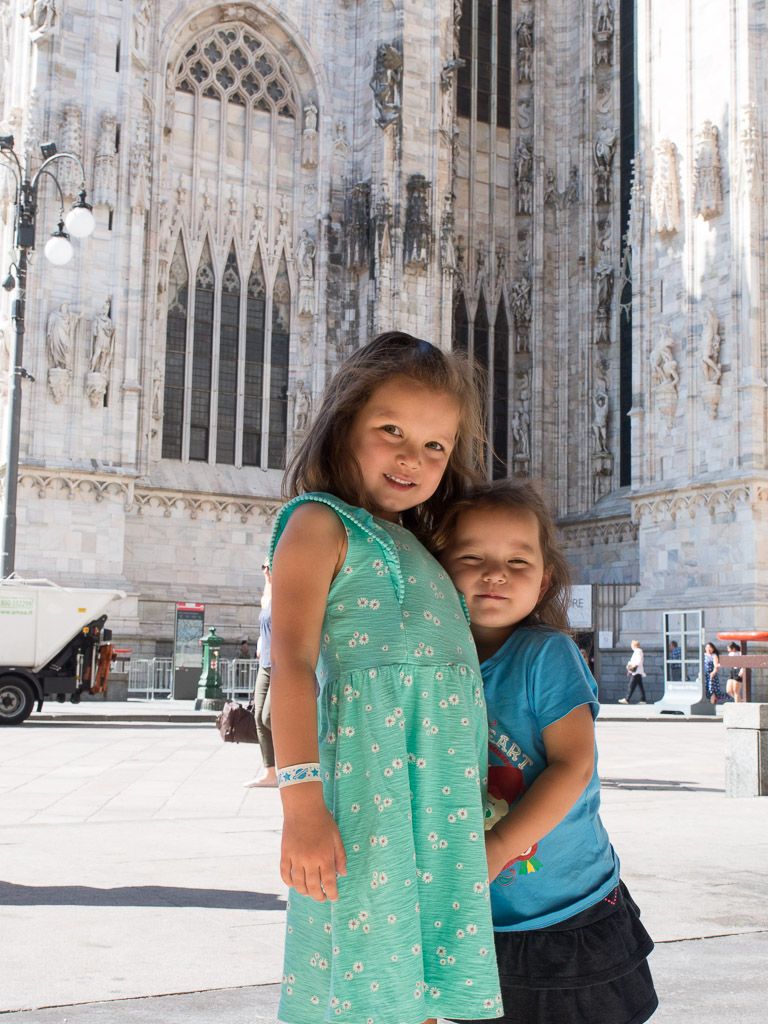 The cathedral in Milan
The train was pretty fun for the kids, especially since they figured out that they could play their new souvenir games from Germany and Belgium on the tray tables. But man, as soon as we got out of the train station it was really clear that we were in a whole other part of the world. We went from mountains and lakes and hearty food to blue skies and Mediterranean architecture. I couldn't believe how different it felt after just a few hours on a train. Or how many more pickpockets there were! Sheesh. I kept my hand on the camera lens the whole time we were there.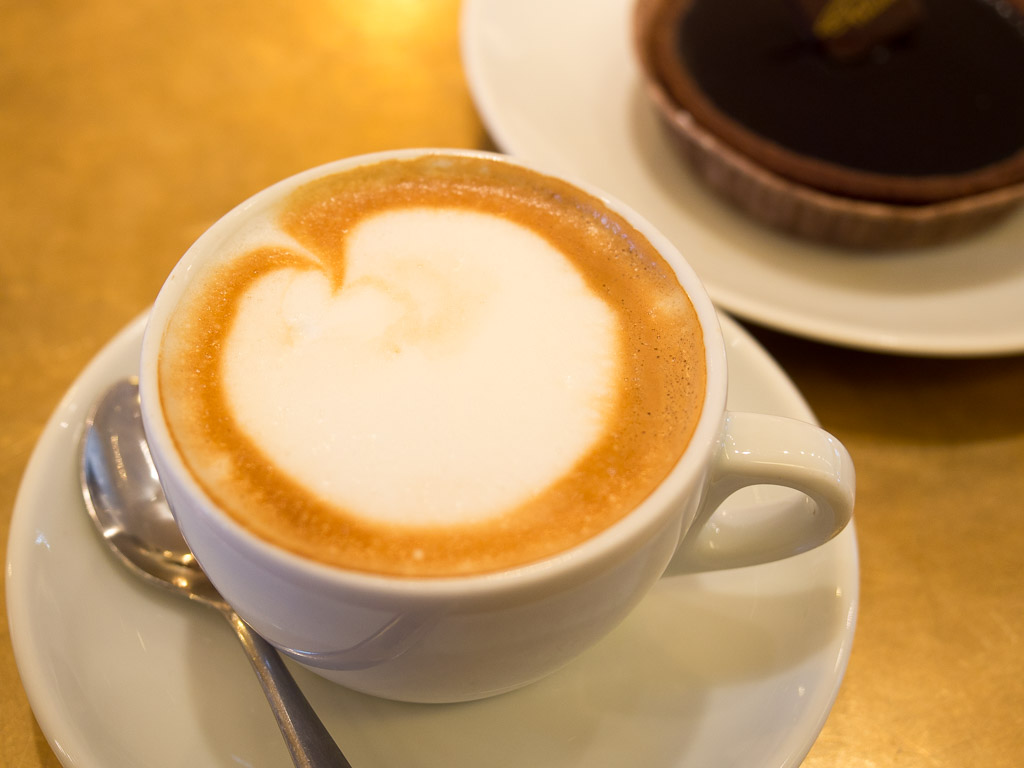 "Wait a minute, espresso was invented in Italy! Let's get another one!"
We checked our luggage in a locker at the train station and then went straight to the cathedral. If we had planned ahead better, we would have signed up for a time to see Da Vinci's The Last Supper, which is there, but by the time I realized that, all the slots were sold out. Booo. After the cathedral we yelped a restaurant nearby and had pizza and risotto. Oh my goodness, it was the best risotto I'd ever had. And H, who was really tired of the bread and cheese that had made nearly half of all our meals to that point, was practically in heaven.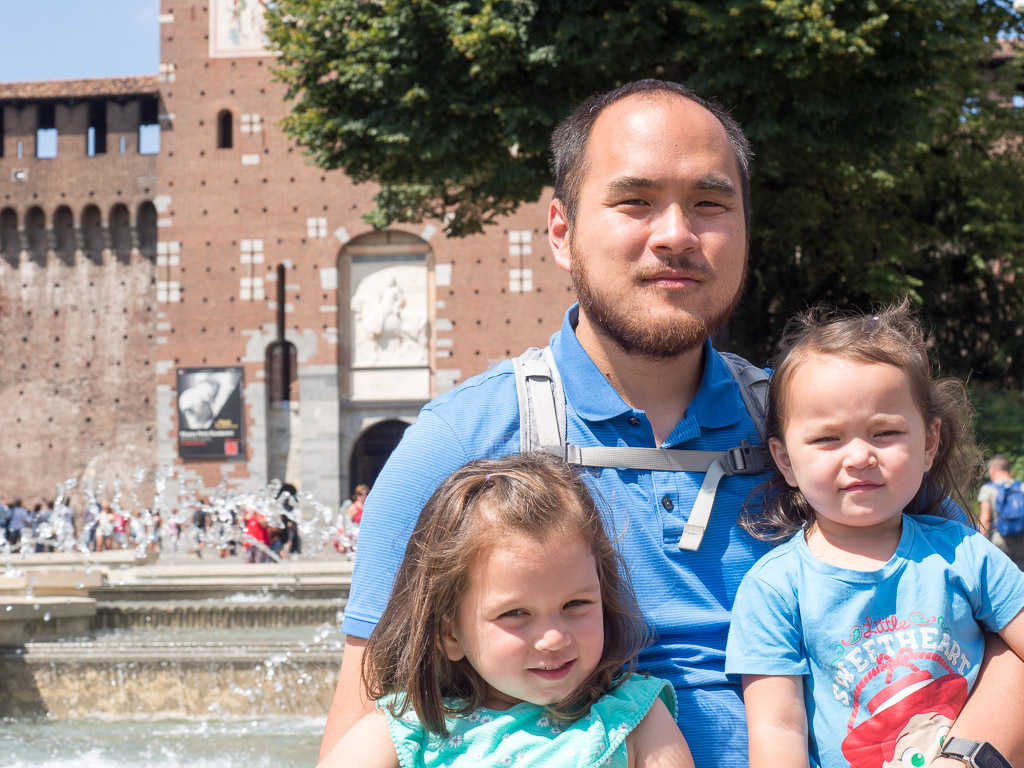 In front of an old castle, which now houses most of the museums in the city.
After the deliciousness of that lunch, we decided we'd spend the rest of the day eating. HA. So we yelped a gelato place and started looking for more espresso. We basically walked around the city to hit the main outdoor sites and yelped the whole way. By the time we were ready to head to the airport, we weren't even close to hungry for dinner.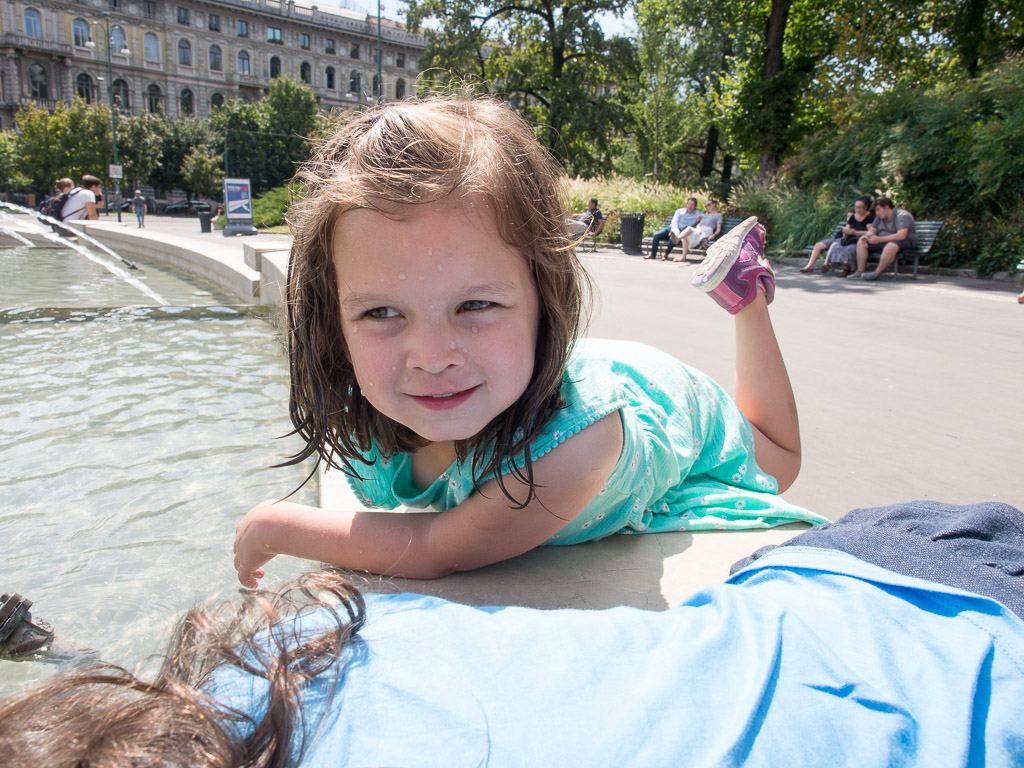 Playing in a fountain.
We also walked through a huge park to find a playground, where the kids played for a few hours. Since we knew they would be so tired, we thought it would be best for us to not do anything that required a lot from them. They enjoyed playing and we enjoyed sitting on a bench for a while and chatting over lemon flavored soda, which, by the way, is the best in Italy.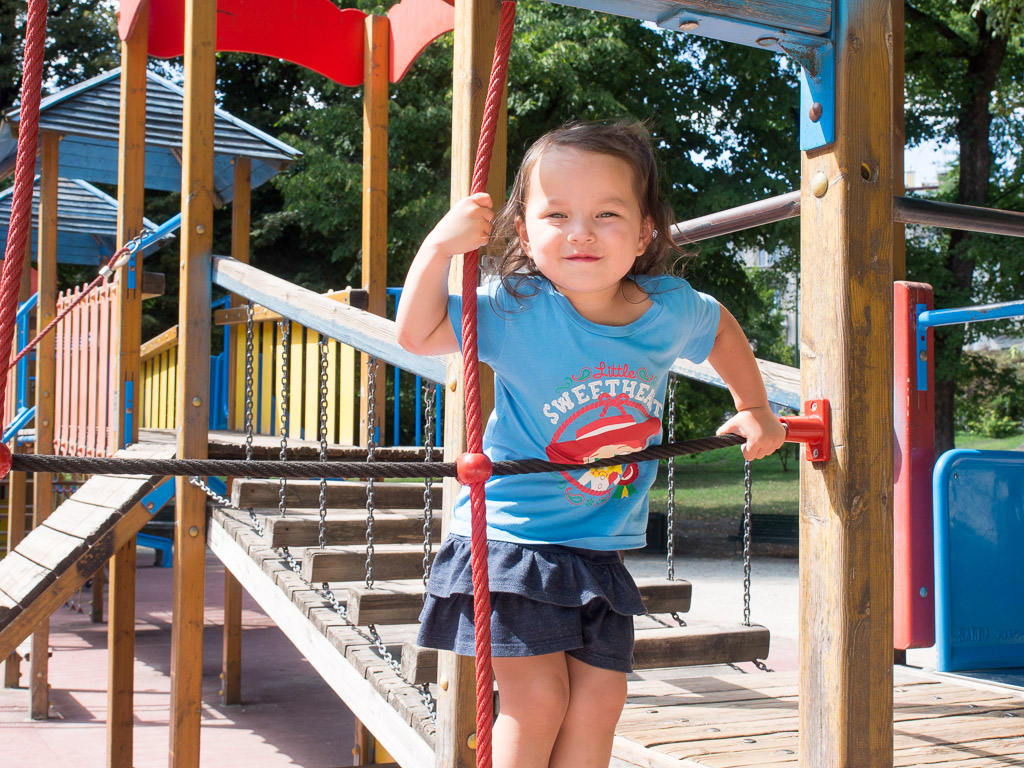 Look how I can climb!
So, overall, our day in Italy was great! But it was too long of a day, because by the time we arrived at our place in Vienna and the kids were in bed, it was nearly 11pm and poor M hadn't slept since 6am that morning. She woke up the first day in Vienna with a fever and a bad ear infection...