Europe #7 - Austria - Schonbrunn Palace
It's our last post in the Europe series! Schonbrunn Palace in Vienna. Epic enough to get its own post.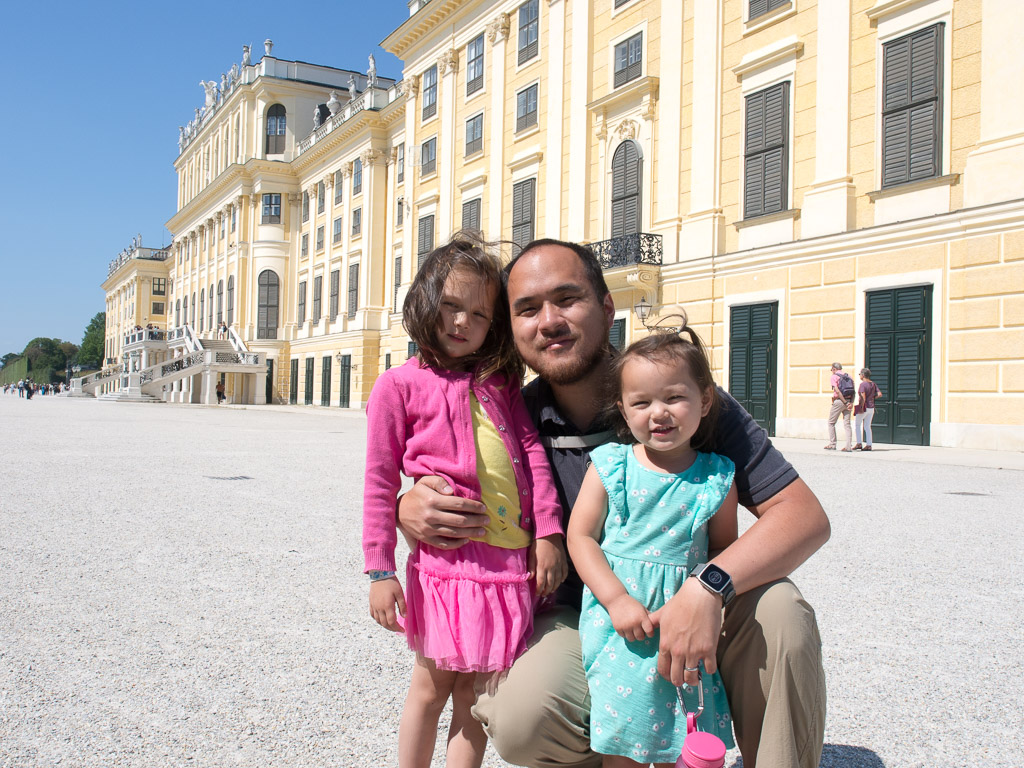 The back of the palace
The zoo is actually on the palace grounds, so if you count that, we spent two whole days doing palace stuff. The kids were beside themselves. Of course, they don't let you take pictures inside the palace (light-sensitive artifacts and whatnot), so I can't really show you what it looked like. But it was epic. Lots of things with gold on them and huge, really ornate rooms. Everyone's favorite was, obviously, the ball room. M loved pretending like she was at a real ball in there. Also, in keeping with the Mozart theme of the trip, M really enjoyed seeing the room in which Mozart had his first audience with the Empress at the age of 6.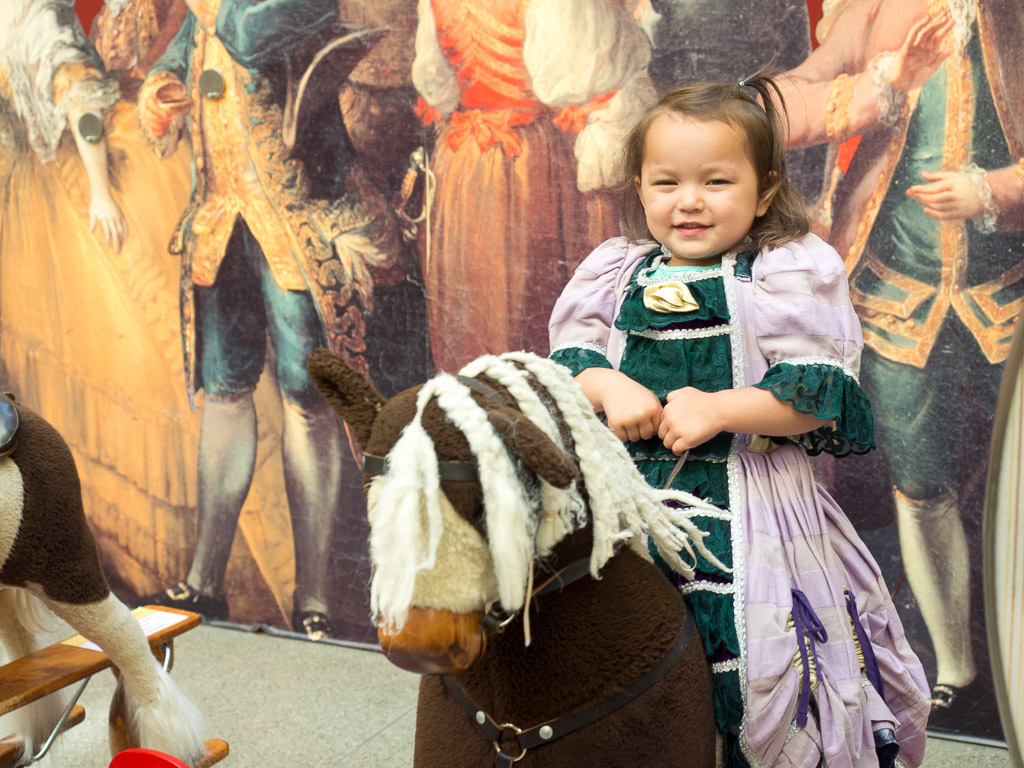 Children's section!
The best part of the palace was that they have a children's museum, which is basically an actual part of the palace where they have royal children's room set up for kids to look at and other rooms where they can touch EVERYTHING. But the girls' favorite part was a giant room full of princess dresses that the kids could dress up in! We only had three hours to spend in the children's museum, and after spending an hour in the dress-up room, we spent an hour and a half in the rest of the museum and then went back and dressed up some more until they closed. I'm pretty sure we were the last people in there.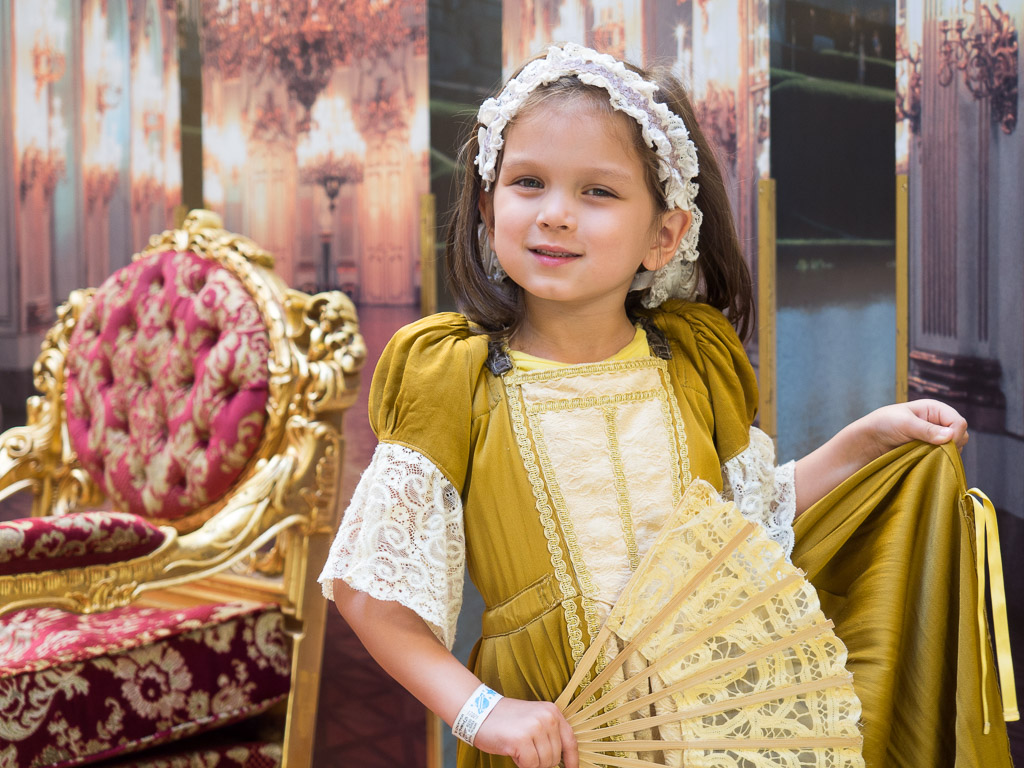 I'm a princess! Can you tell she was still running fever?
Other than the dress-up part, they had displays about servants' life and cooking, 3D block puzzles of the palace, a dining room where the kids could serve fancy meals of play food (H played the part of the picky emperor) and a room full of toys like those the royal children would've had. The kids loved it!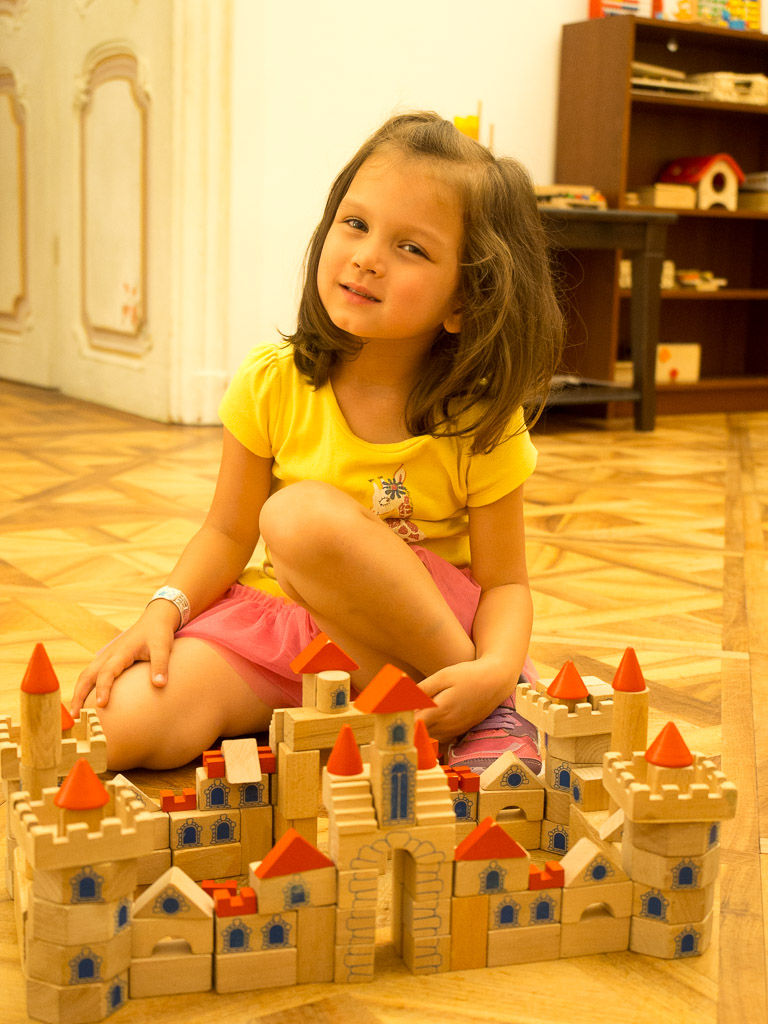 She had some help with that.
We loved our Europe trip! I think there was something for all four of us in it: hiking for me, good food for H, a palace for M, swimming in a lake for E. We're already dreaming about where we can go next! But maybe we'll pick somewhere with cheaper food...