Our second round of October visitors was H's parents! Since they've been here before, it was a pretty chill visit, and we didn't go anywhere out of the city. Also, it's starting to get pretty cold, so that makes outside travel less appealing.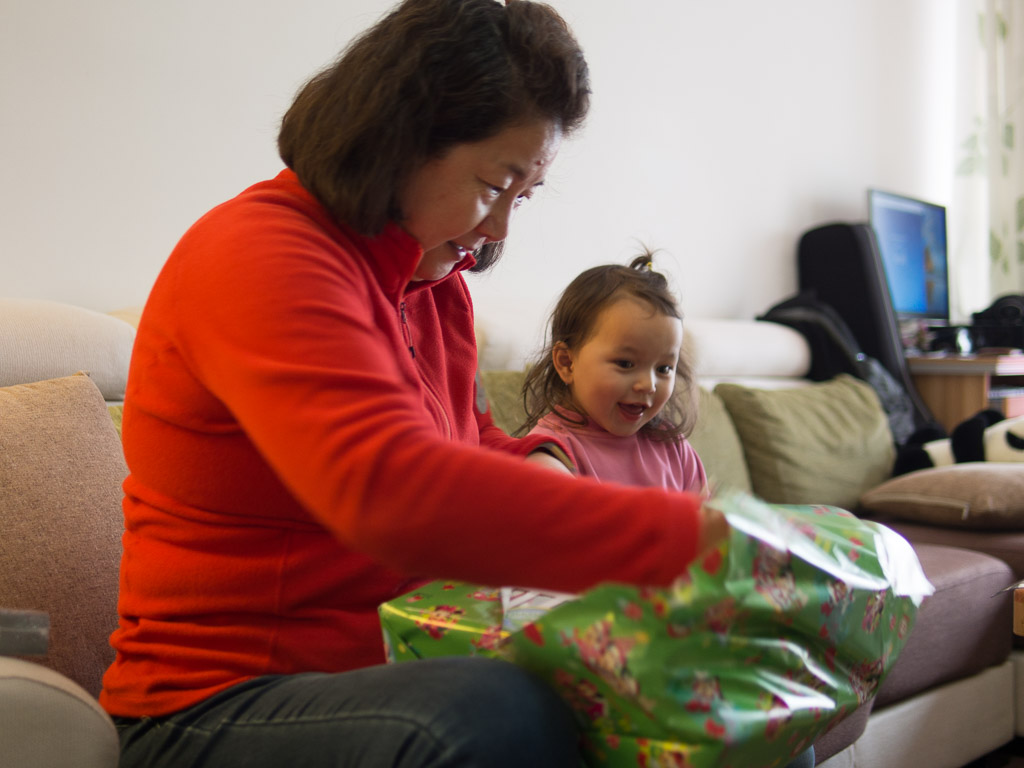 Bringing a gift for no reason is definitely a grandparent thing
We did a lot of normal life stuff with them: bringing M to school, eating at home, buying groceries. It was really fun to have them here and doing all of that with us! And M is proud to finally have her grandparents pick her up from school like all of her classmates.
E has also discovered that grandparents are willing to read her books all day long, whereas H and I are usually too busy to read more than one in a day. So her poor grandparents probably read more children's books in that week and a half than in the rest of their life combined.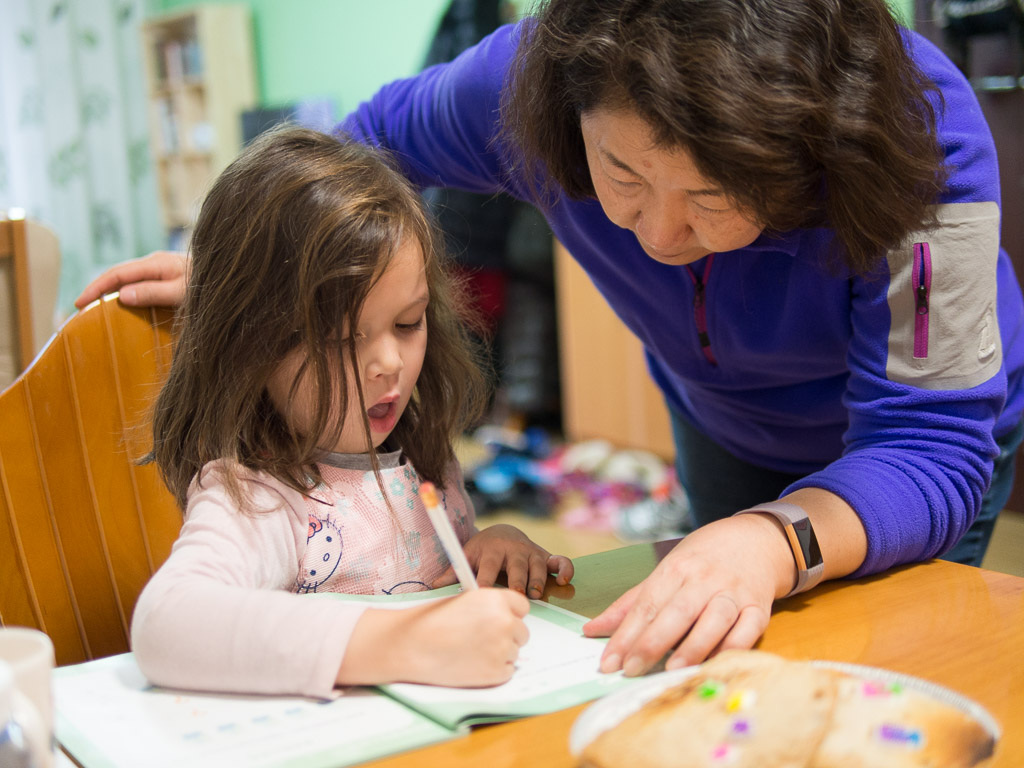 Helping with homework
M started violin lessons while they were here, which was really fun for them since violin runs in their family. Actually, she's a fourth generation violin player now! Although right now she can only hold the violin and run the bow across the strings, there's no "music" yet.
Of course, a big reason they picked to come now was because of M's birthday. And they brought her gifts, took her out to dinner and took her to play in the ball pit that she loves so much! But I'll have to tell you more about all that in another post.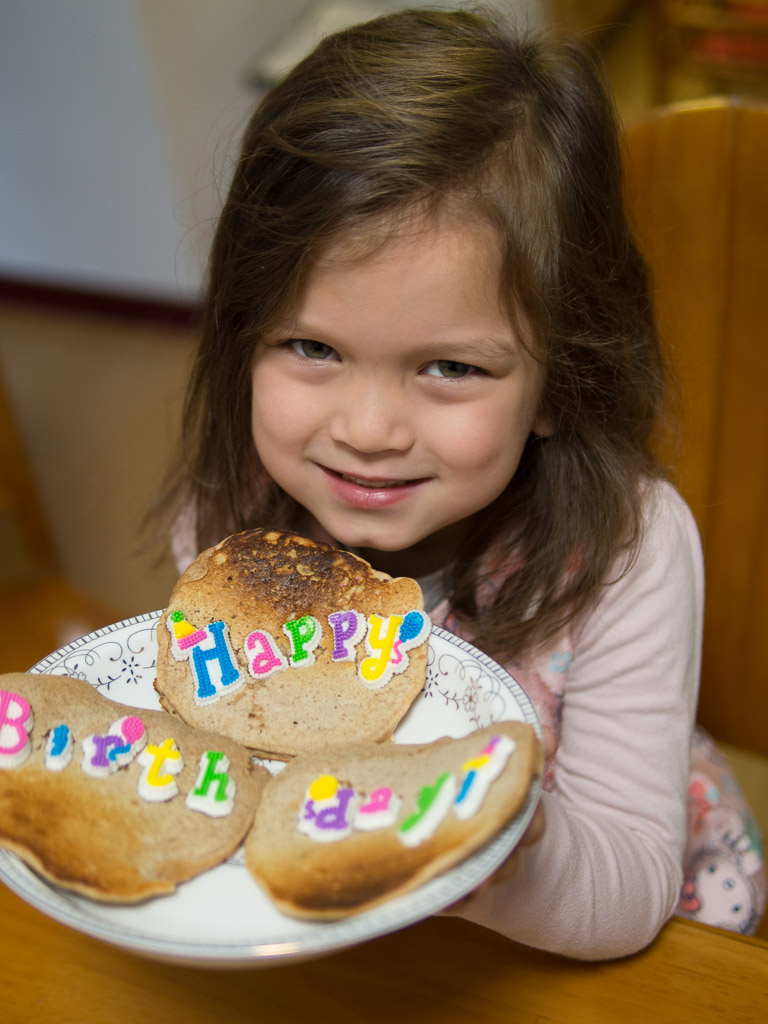 Birthday pancakes!
Overall, it's great to have people here! It makes the kids (and us) feel so loved!