Halloween Party and Fall Art
The local international school held a "harvest party" this year, and I let M skip school to go to it. Wow, did the kids have fun! They don't remember much about Halloween from the States and last year we just pretended like it didn't exist since we were still overwhelmed from the move. But they definitely know what it is now!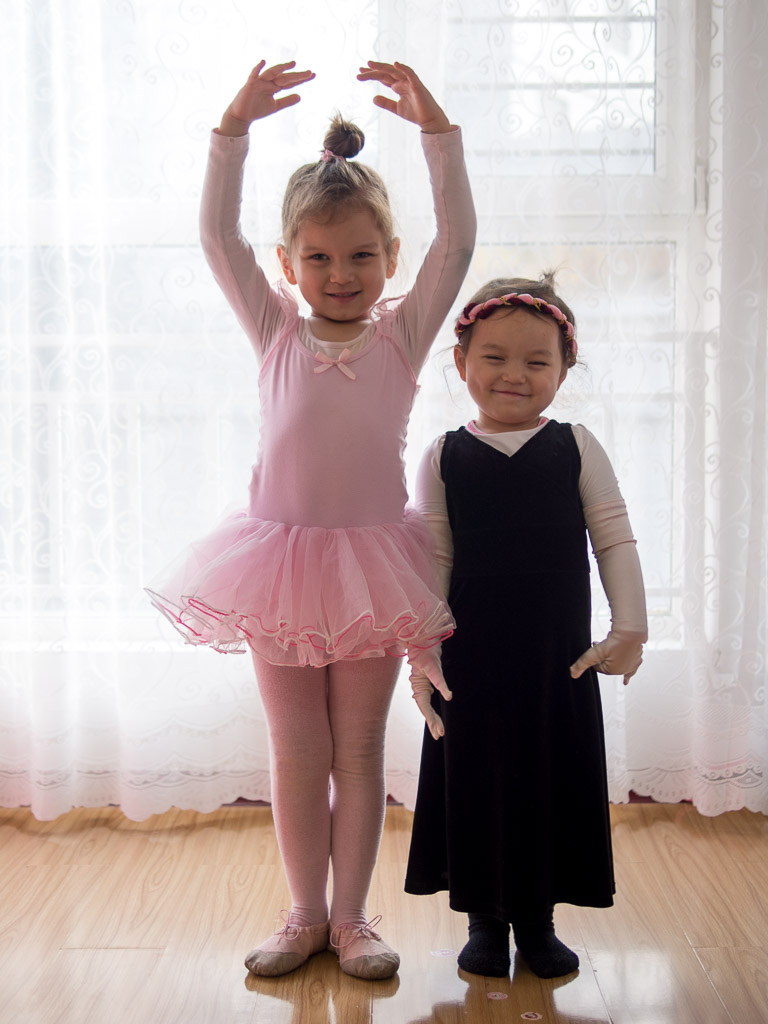 The ballerina and the princess.
M dressed as a ballerina and E dressed as a medieval princess. After riding the bus for an hour, we finally made it to the international school just as they were starting. They had snacks and games, but what the kids enjoyed most was doing a watercolor painting of a pumpkin. They spent nearly 45 minutes working on their masterpieces and hardly had time to play any games after that.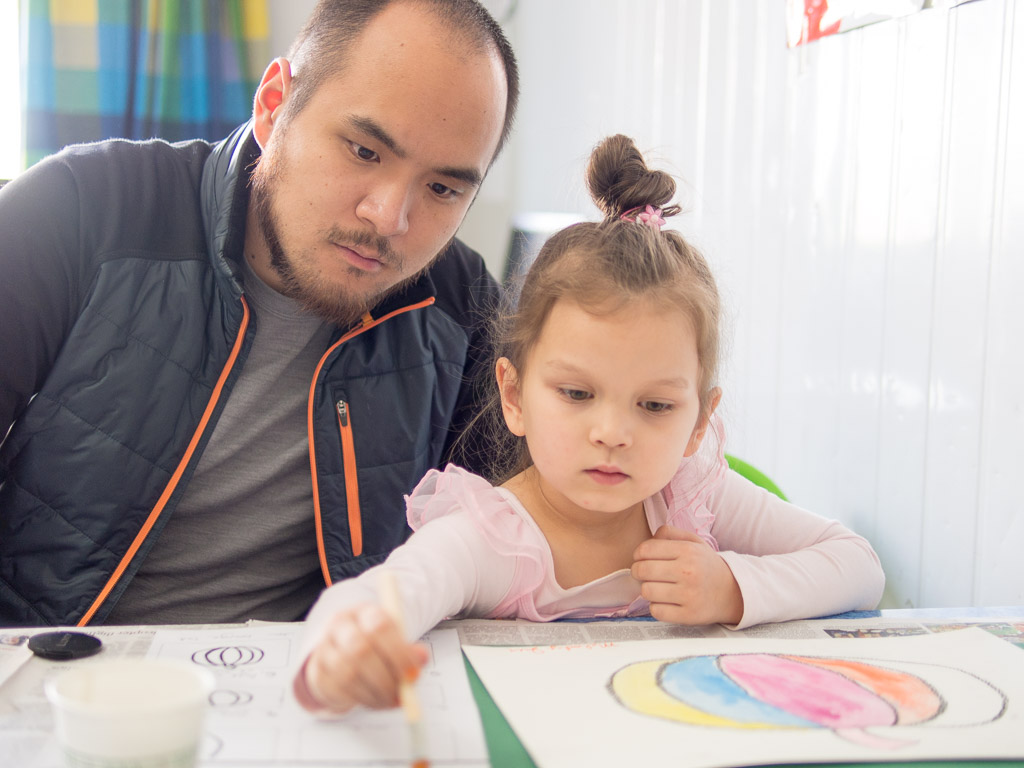 Painting a pumpkin.
We've also been doing more art at home lately, since M doesn't do any at school. Apparently there are some great websites out there that give you step by step instructions for kid-friendly art projects! It makes it really easy. So, we painted this fall leaf where the kids made their own blends of red, yellow and white to create different shades of orange for each section of the leaf.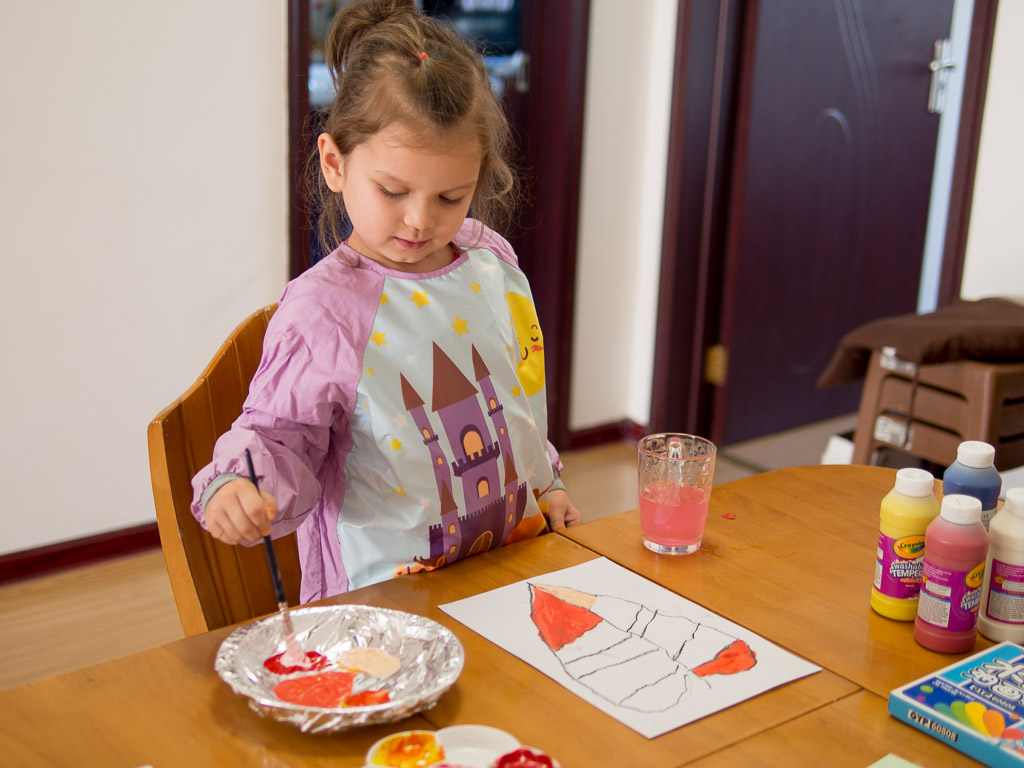 Mixing colors for the leaf.
Then after H came back from his trip to the States, we all four painted this fall landscape with a foreground, midground and background. That was way too hard for them, though, and I think we'll try an easier project for the Christmas season.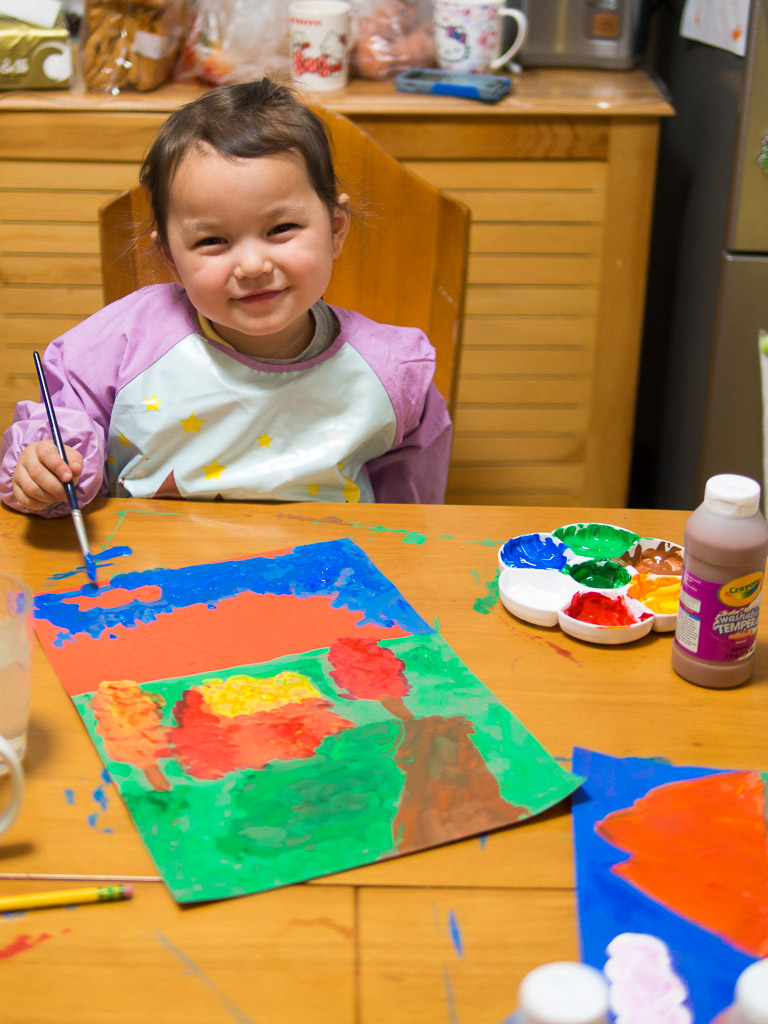 Working on painting the sky.
Speaking of the holidays, M is old enough now to realize what the holidays involve and she is super excited about Thanksgiving and Christmas. E, who picks up on her sister's excitement, is also really looking forward to the holidays, especially to steamed milk hot chocolate with a candy cane in it!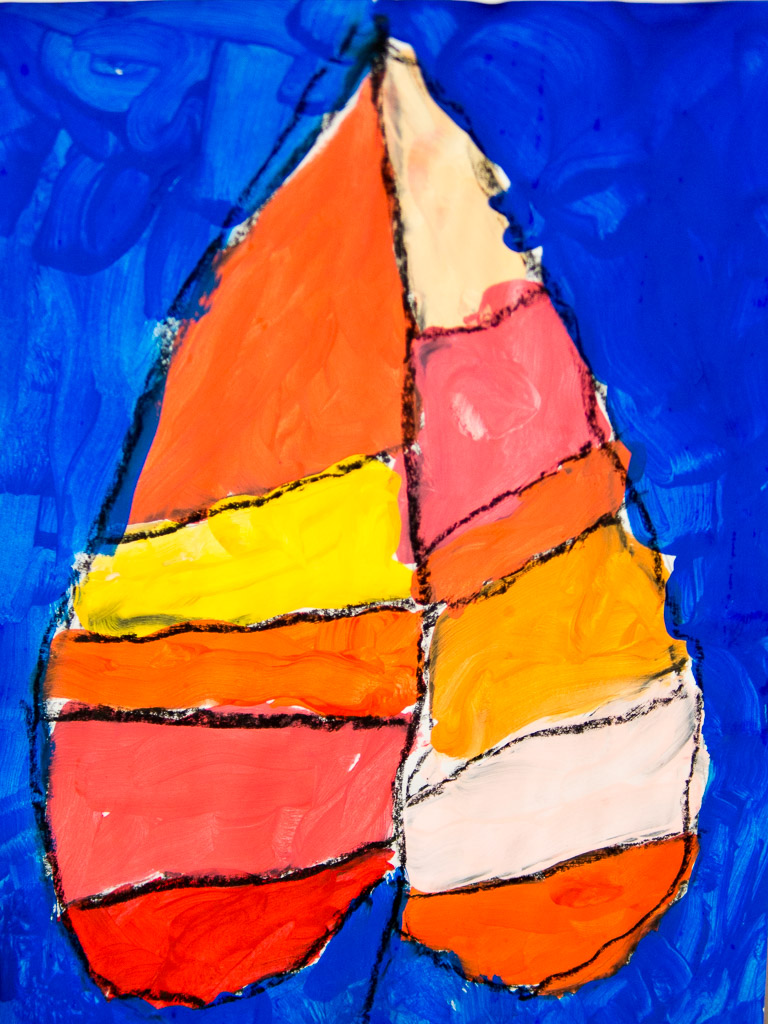 M's finished leaf. This project was perfect for them.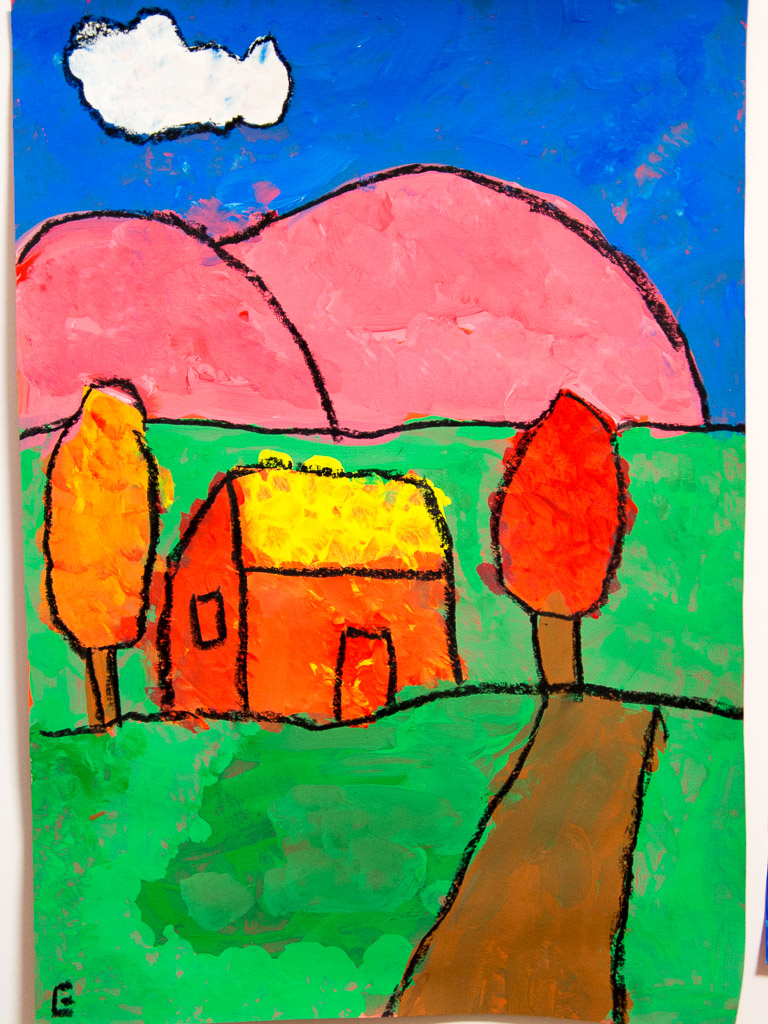 E's finished landscape. I helped her with the black tracing at the end.