Well, after Halloween and M's birthday, H and I took turns going to the US for a couple of weddings, which was really nuts. H was gone for 10 days or so, but I was only gone for 5 (which, by the way, when 40 hours of it is travelling, is really not long). But we both enjoyed getting to see friends and being back in the US, even if it was just for a short time.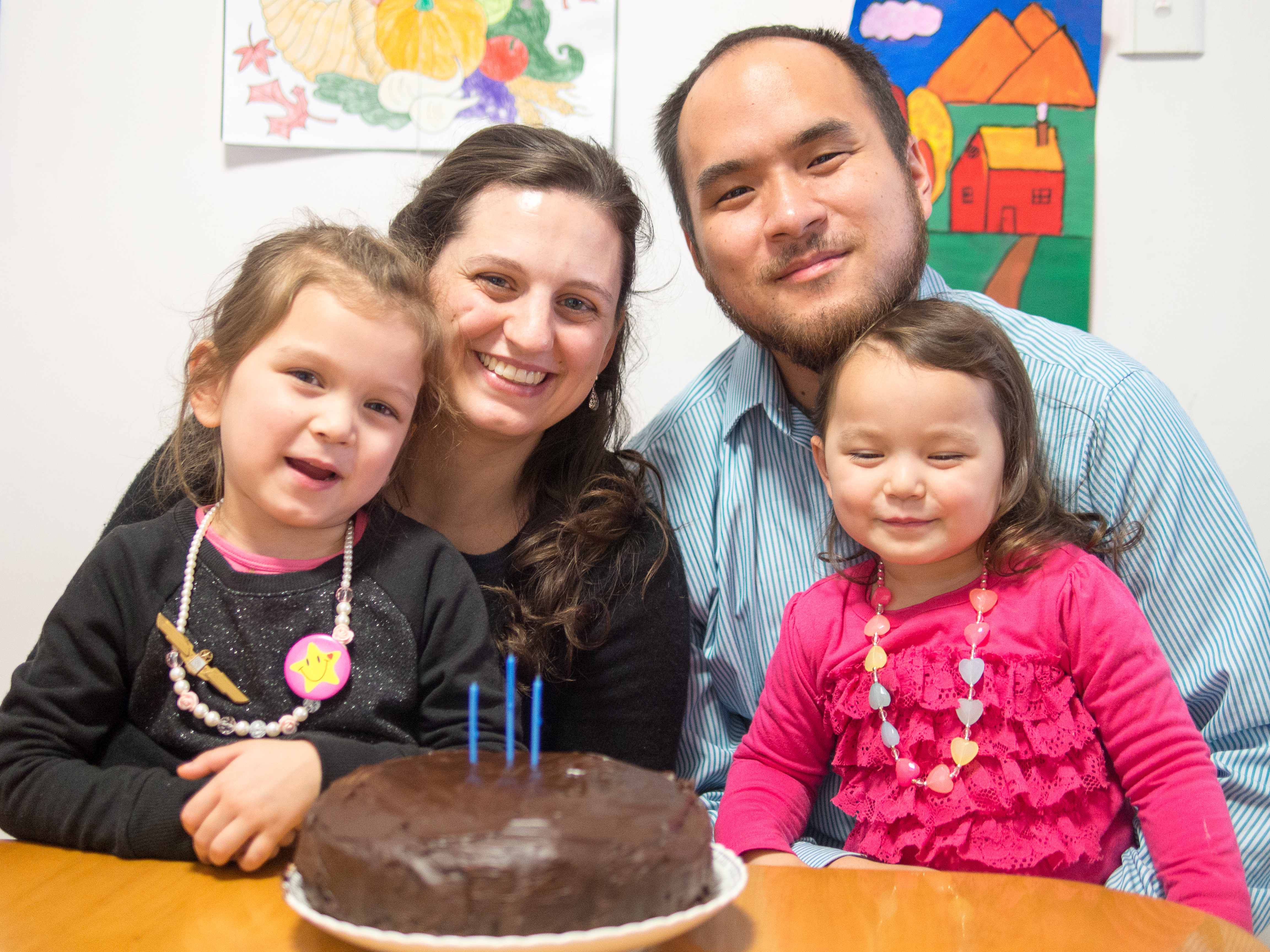 H made my cake! He's pretty much a professional now.
In the meantime, we had Thanksgiving and my birthday, which I didn't take enough pictures of to merit a whole post on. But those both went well. Thanksgiving, during which I usually cook Cajun food, officially cemented M as the kid with my taste preferences. It was like she was being torn apart trying to decide which was her favorite between sweet potato casserole, rice dressing and shrimp etouffee. E liked them too, but she didn't seem to be having the existential crisis M was.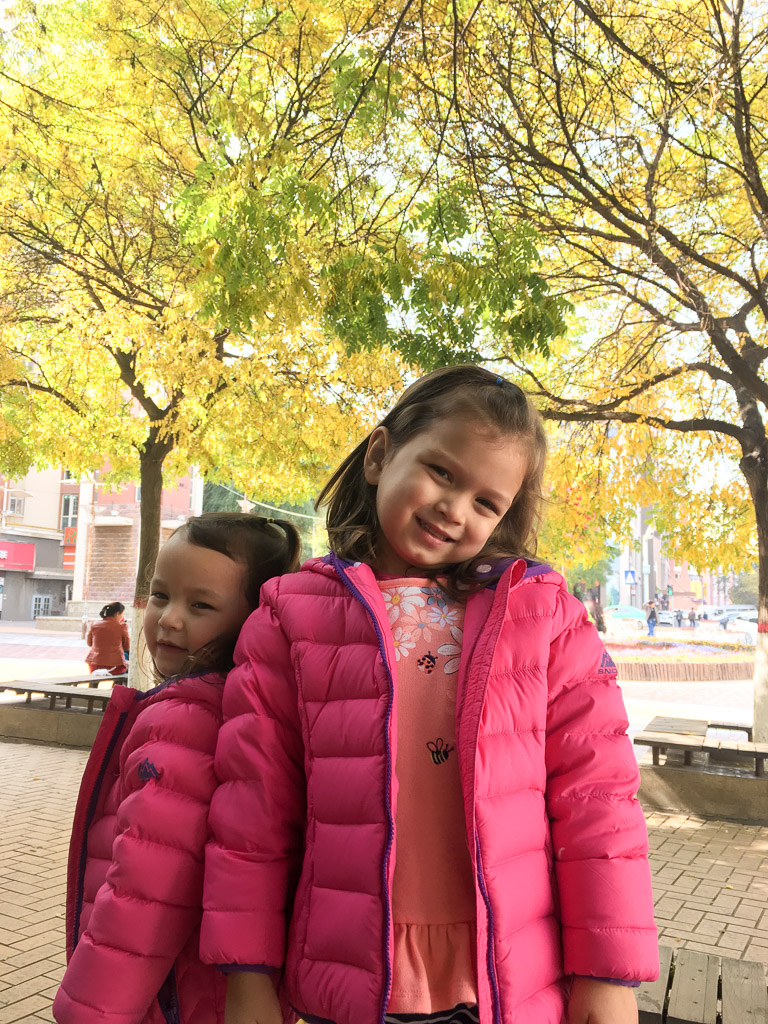 The leaves are long gone now, but we love having a fall!
We also started trying to teach the kids to read music yesterday to supplement M's violin lessons, at the suggestion of a friend back home. And it was so super easy! I mean, it took them a few minutes to figure out the difference between A and B (those were the only two notes we started with), but once they could remember them, they could hum the notes with a metronome pretty easily! I could hardly believe it. I can't even produce a correct note by humming and I'm an adult. But maybe that's the problem, I didn't start early enough. Yet another area in which my children are surpassing me. Guess I should get used to this...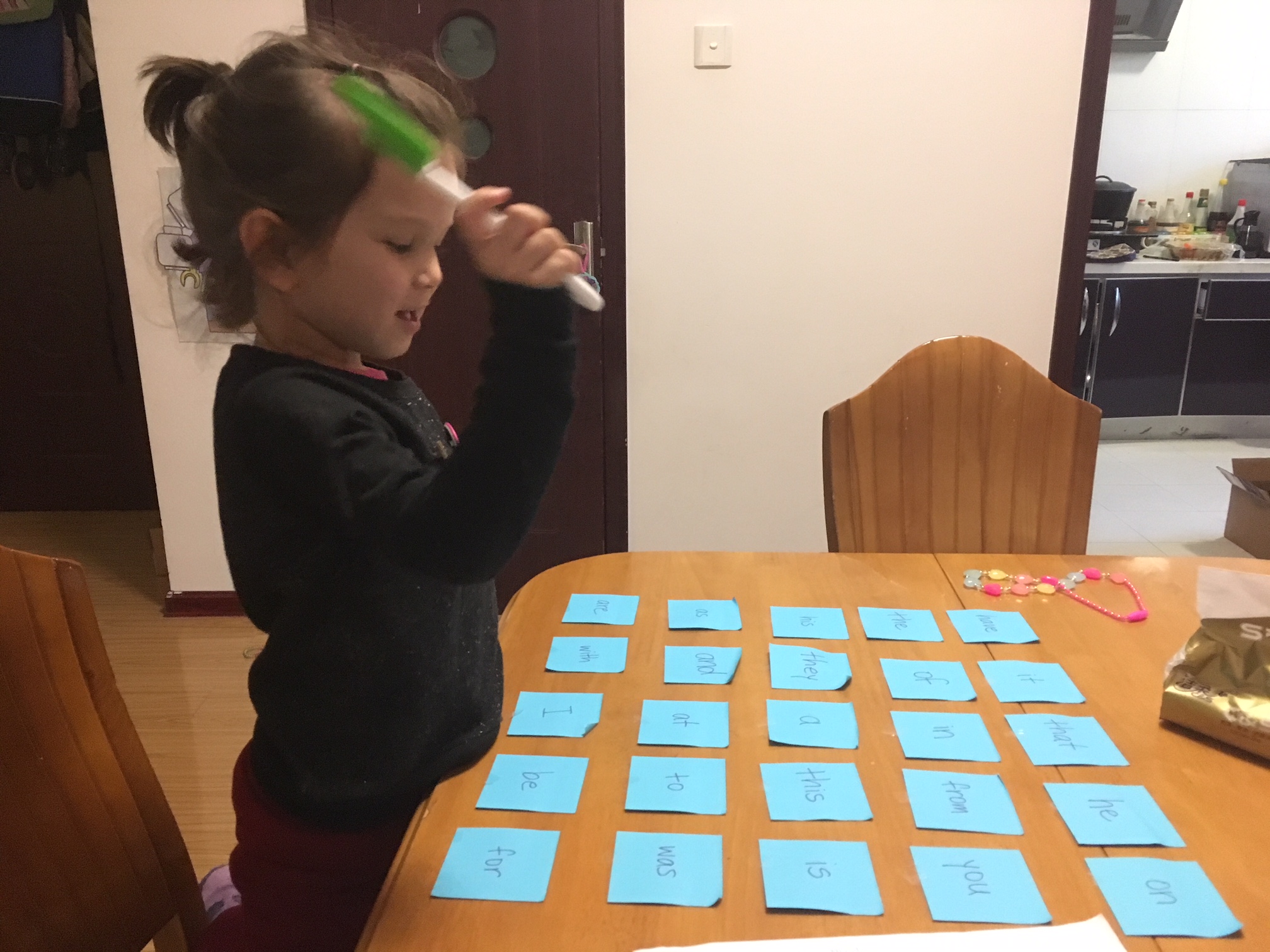 M playing a reading game where she hits the sight word I say
We're gearing up now for the holidays, and I'll be sharing more about our Christmas for the next few posts!