We are full-fledged in the Christmas season over here. Well, at least inside our house.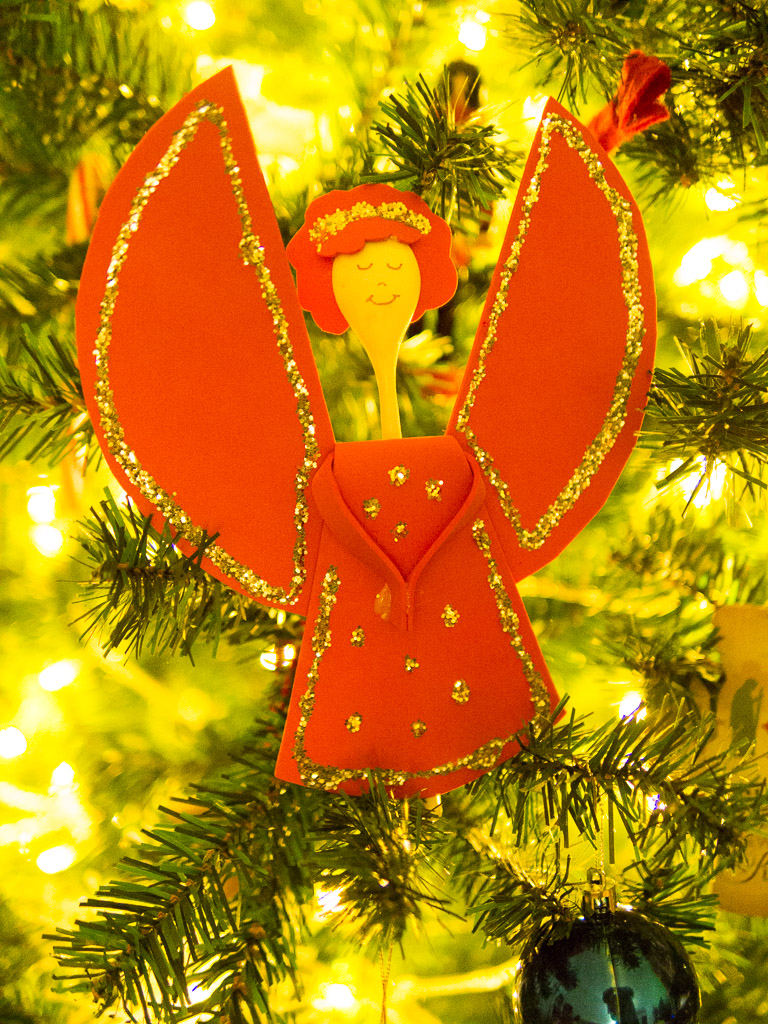 M's angel craft
We set up our Christmas tree while listening to Christmas music and drinking hot chocolate with candy canes in it, which is one of our favorite traditions. M could even spread out the branches on our artificial tree this year, which was a big help.

Decorating the tree
The kids have also been watching The Nutcracker repeatedly, which is like watching a movie, except that they often dance along with the ballerinas, so it's actually exercise! Although I'm aware that wouldn't work for a lot of kids, it's one of my favorite mom tricks.

Drinking hot chocolate with a candy cane in it
The kids wore their Christmas dresses today in preparation and we took out our Christmas books and have been reading our favorite, The Sweet Smell of Christmas.
We also made these pretty easy angel crafts from plastic spoons! Although it was, again, too hard for the kids and we had to help them a lot, we all really enjoyed doing it, and the kids were really excited about the glitter...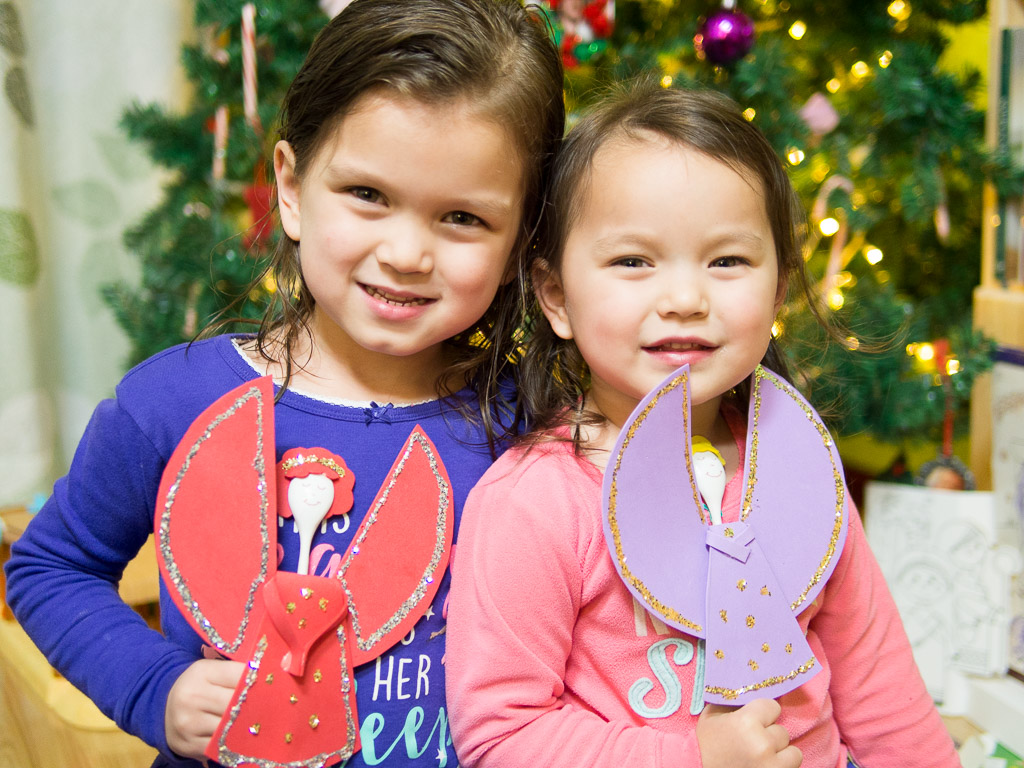 The kids with their plastic spoon angels
So, we're all ready for the holiday! Hopefully this weekend we'll start our Christmas baking!