We made it down to my parents' house! Since all of my college-age siblings didn't start school until after MLK, we had a big reunion for the weekend. It was a blast!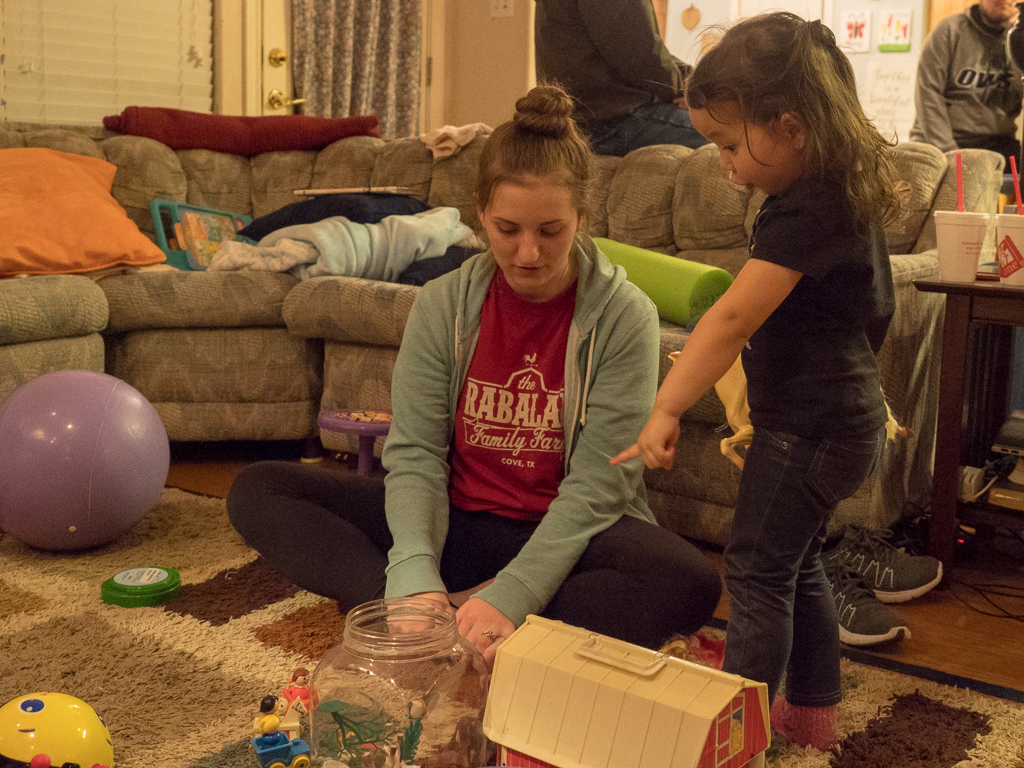 The kids loved ordering their aunts and uncles around.
Two of my sisters and I ran a 5k while we were all together, which ended up being really cold. But we had a good time! It was fun to get to run with them, and we made it through the whole race without any problems. Actually, we all enjoyed it so much that we already signed up for another one in three weeks.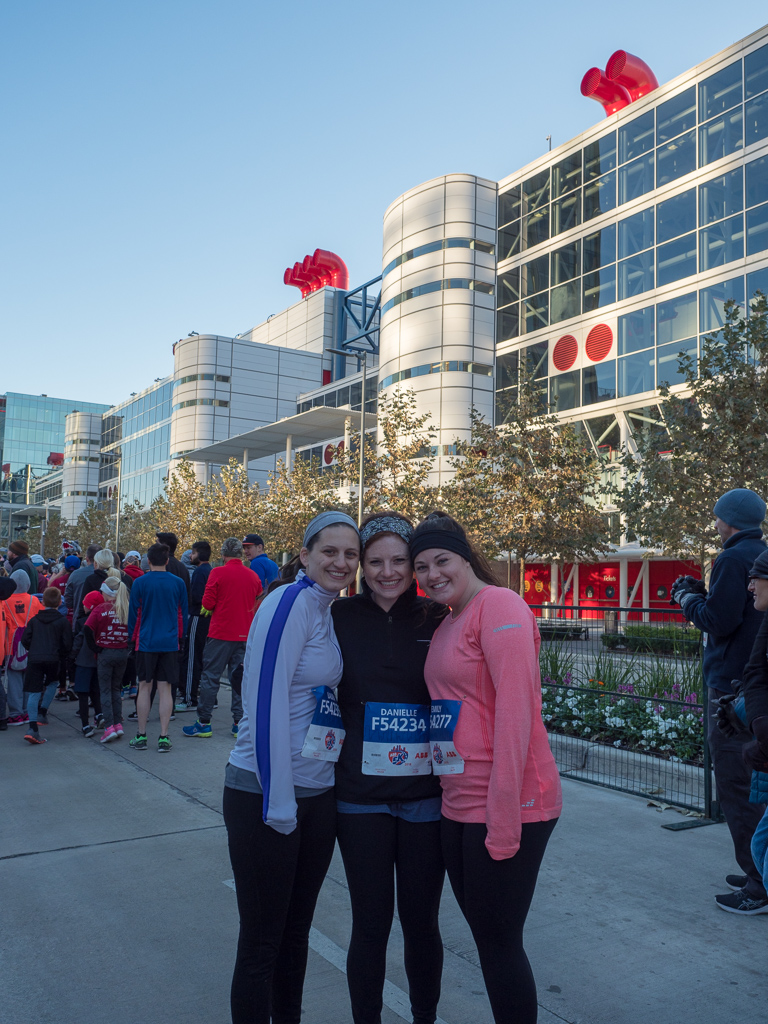 Running buddies
But mostly we all just sat around the living room and chatted together about life. It was so good to get to be all together for the first time in a year and a half (!) but also really good to have seen all of them (separately) during that time. We're so grateful that they all had the chance to come visit us overseas!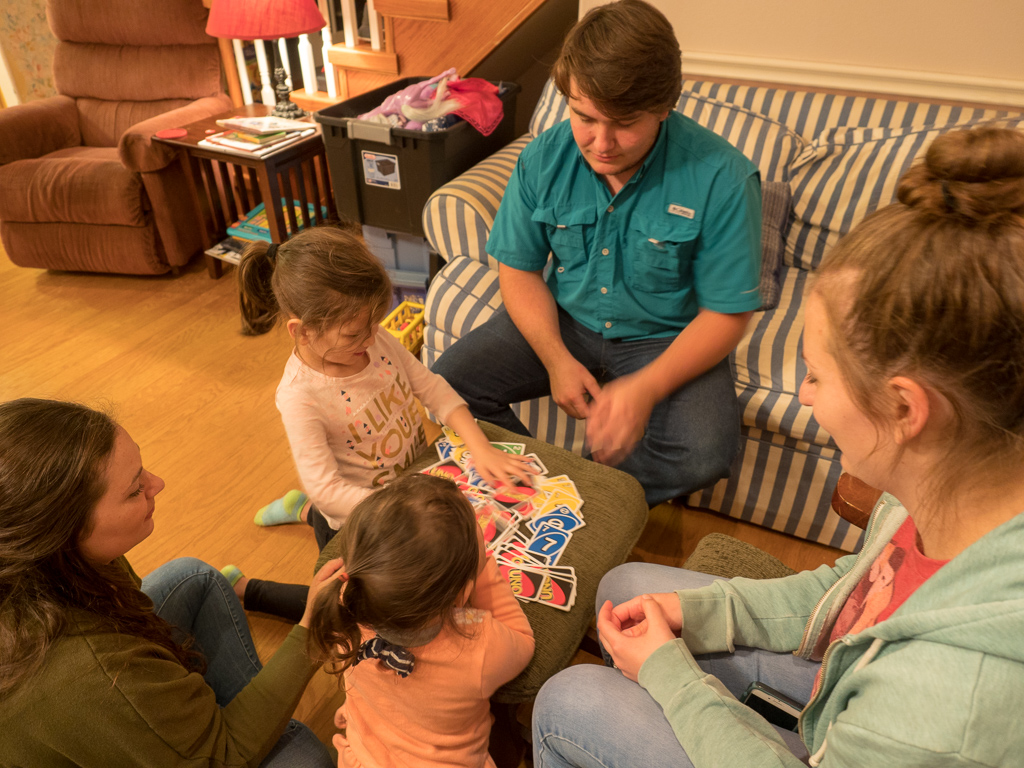 Uno was a favorite pastime for the kids.
The other thing we've been working on is "home school." I put it in quotations because it's by no means a full curriculum, but it has been a pretty big part of our time here. Since M actually is in local school full-time, we have to be able to keep up with the English education outside of school time, which means during the breaks. But it's been pretty fun to see her learning things! Her favorite fact about ancient Greece so far is that one of the philosophers was named "Play-doh."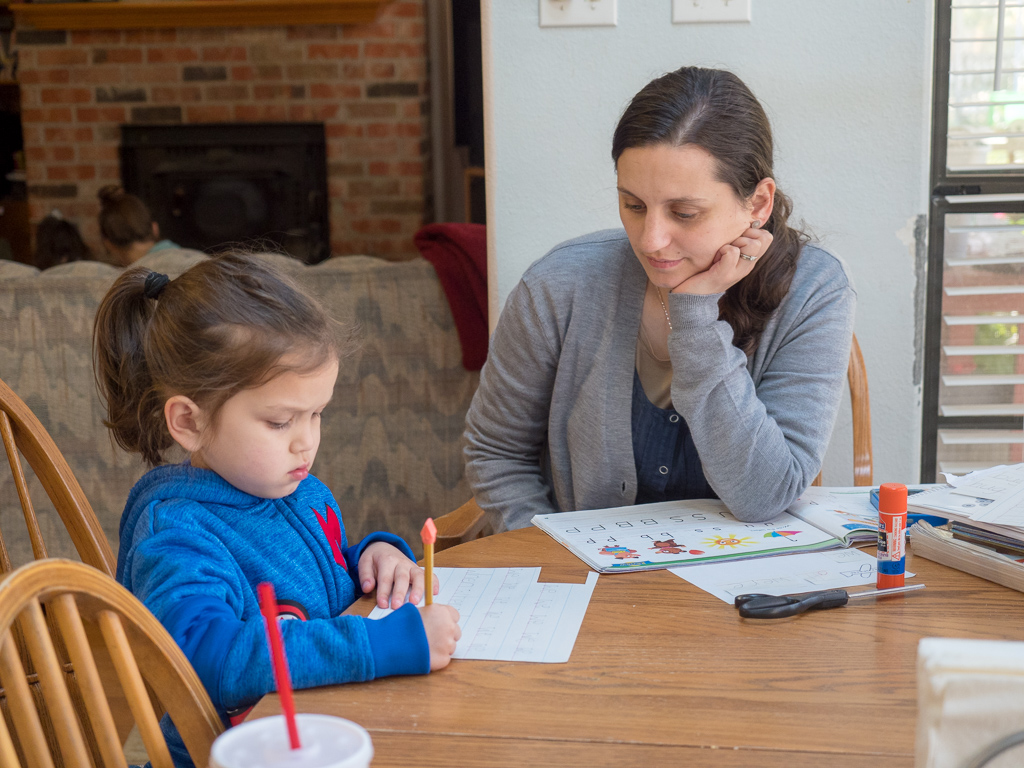 Learning sight words
It's been a good trip so far! It's been so wonderful to be with people in person instead of just on the phone, but it's also really sad when they have to leave, knowing that we'll be leaving before too long. We're just trying to enjoy the time we have!