Good thing I miss the rain...
It's been a wet winter here! Which I'm loving every minute of. Turns out when you grow up on the Gulf Coast and then move to a desert, the lack of thunderstorms really gets to you. So I'm soaking up every minute of the sound of the rain on the roof and the humid air in my lungs and even the claps of thunder so loud they wake me up!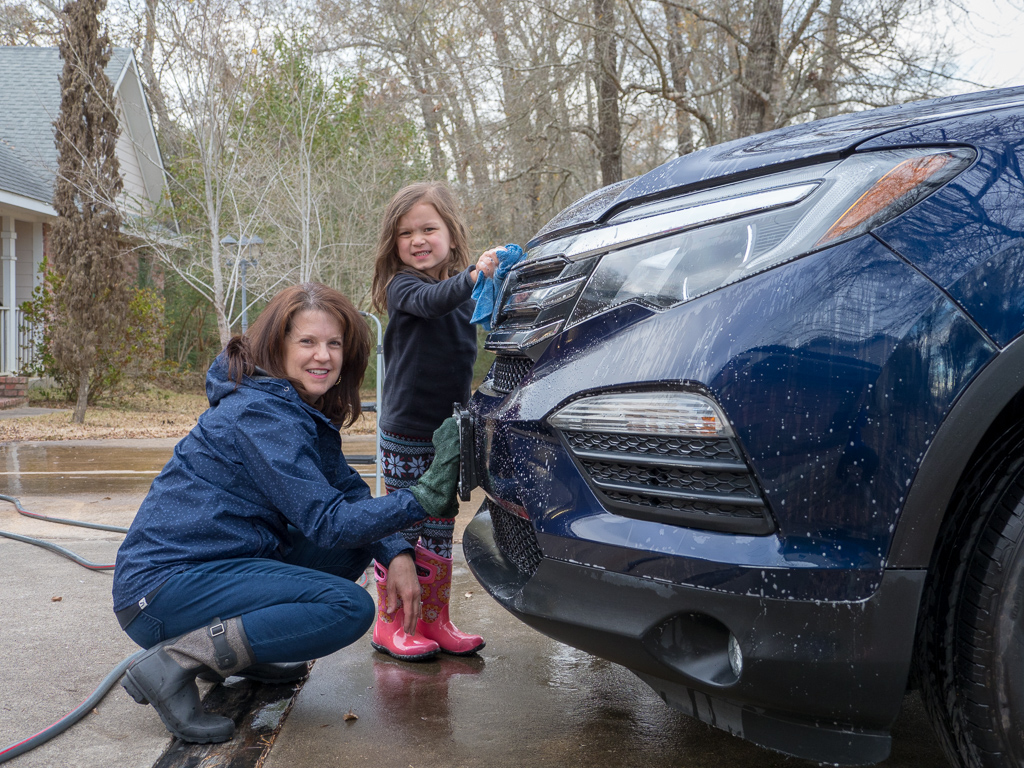 Washing cars with Honey! We don't do this overseas.
We're still really enjoying the time with family and friends, although we're pretty tired from our hectic schedule. It's nice to be able to catch up with so many people and to eat all the food we've been missing.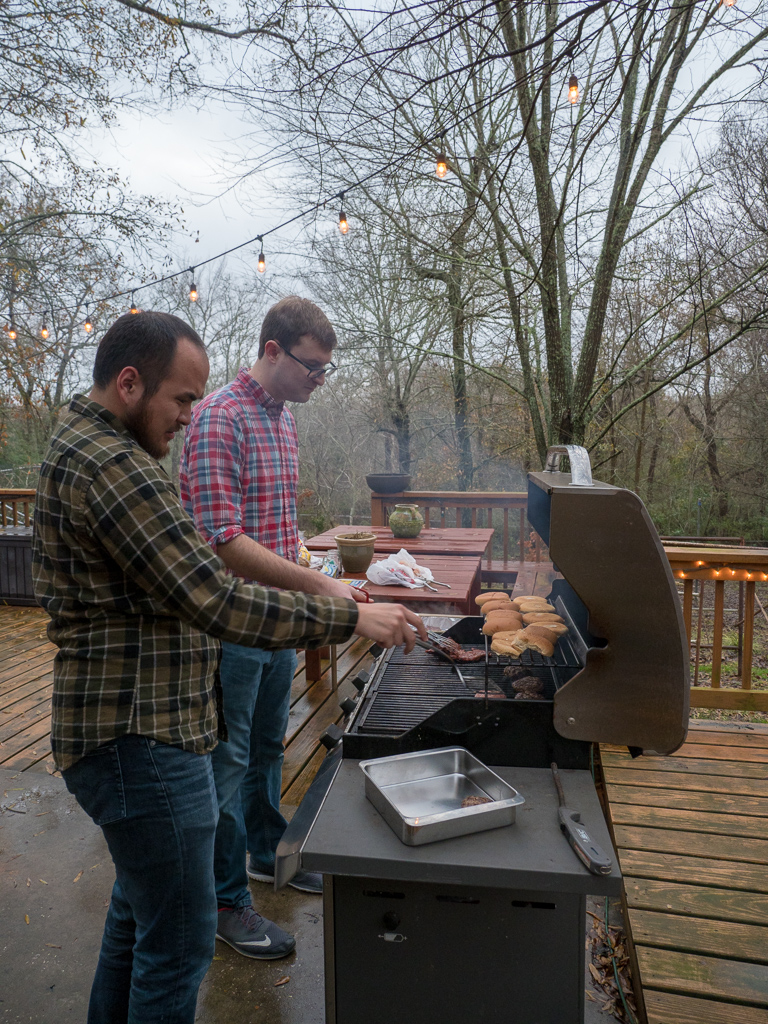 Apparently it's a requirement that when you marry into my family, you have to grill for us while wearing flannel
My siblings have also been coming in town a lot to see us, which has been really nice. Although we've seen everyone in my family since moving, they visited at different times, so we haven't had the whole group feeling for a long time.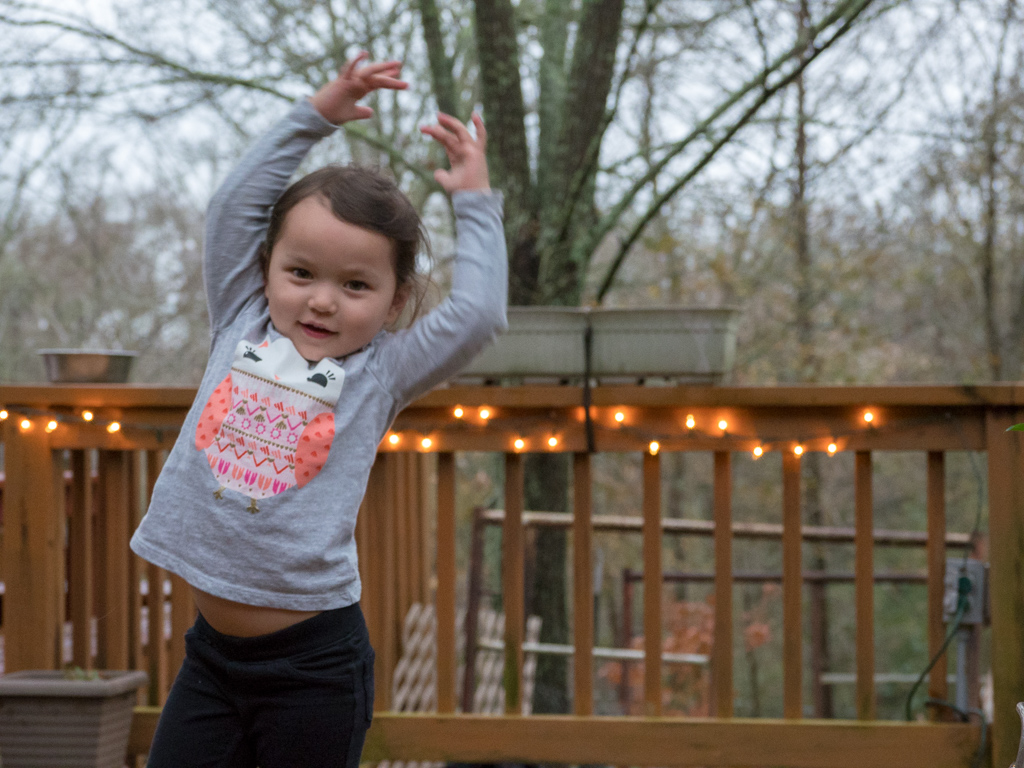 E still loves to dance
Next week, we're going to Big Bend National Park, so we're really looking forward to some time under the big Texas sky! Stay tuned for pictures of that! Also it's our first time camping with kids...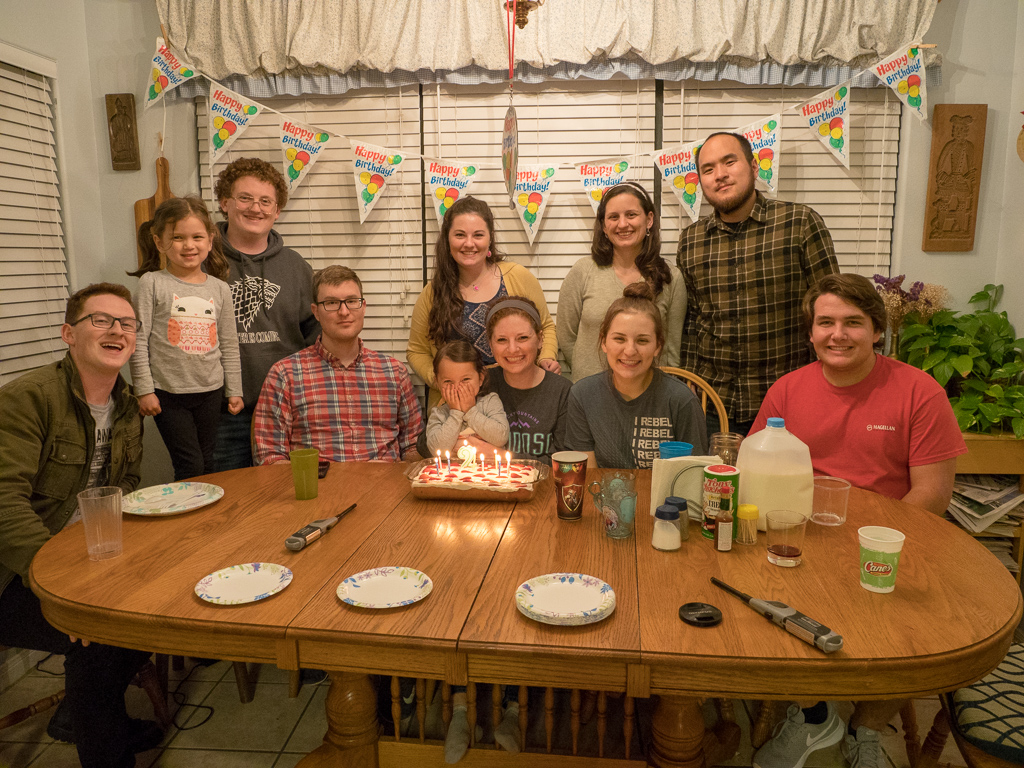 First time we've all been together for a birthday in a long time.