Big Thicket (no Bend here)
Before I tell you all about our trip to Big Bend National Park, I'm going to tell you about our much more minor trip to Big Thicket National Preserve. Which is a forest, not a desert, and has no mountains.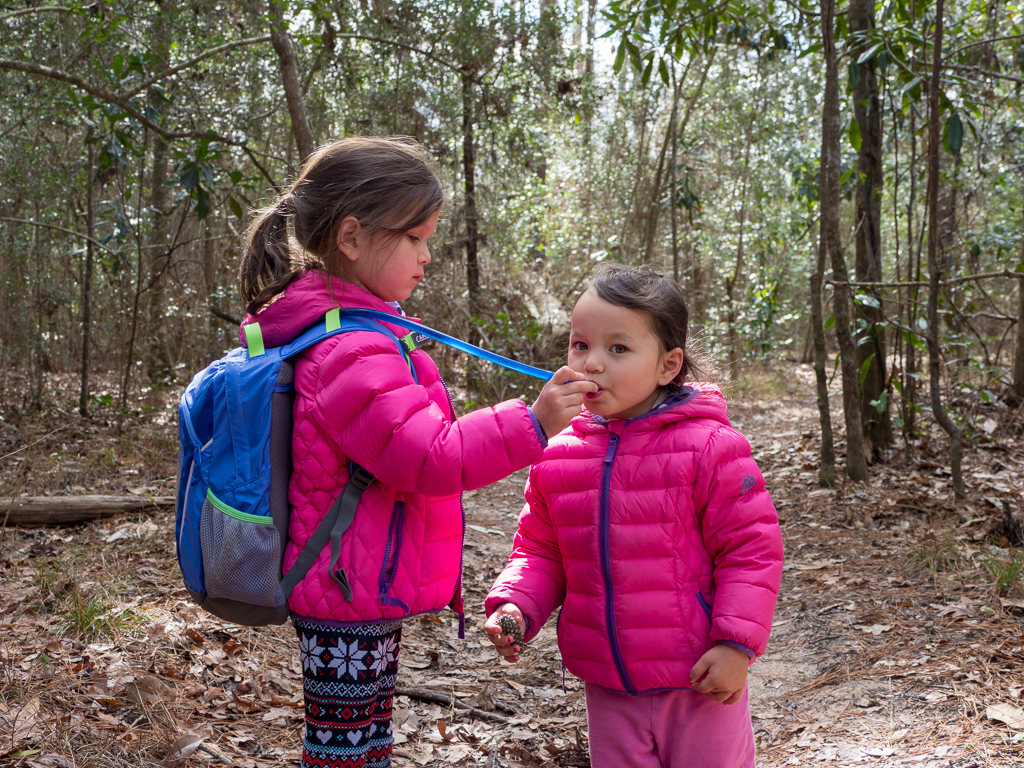 "Need some water, E?"
We originally wanted to do a camping trial run in Sam Houston National Forest, but we didn't plan ahead well enough, and instead we camped in my parents' backyard. Which was surprisingly really fun, even though it was just a backyard.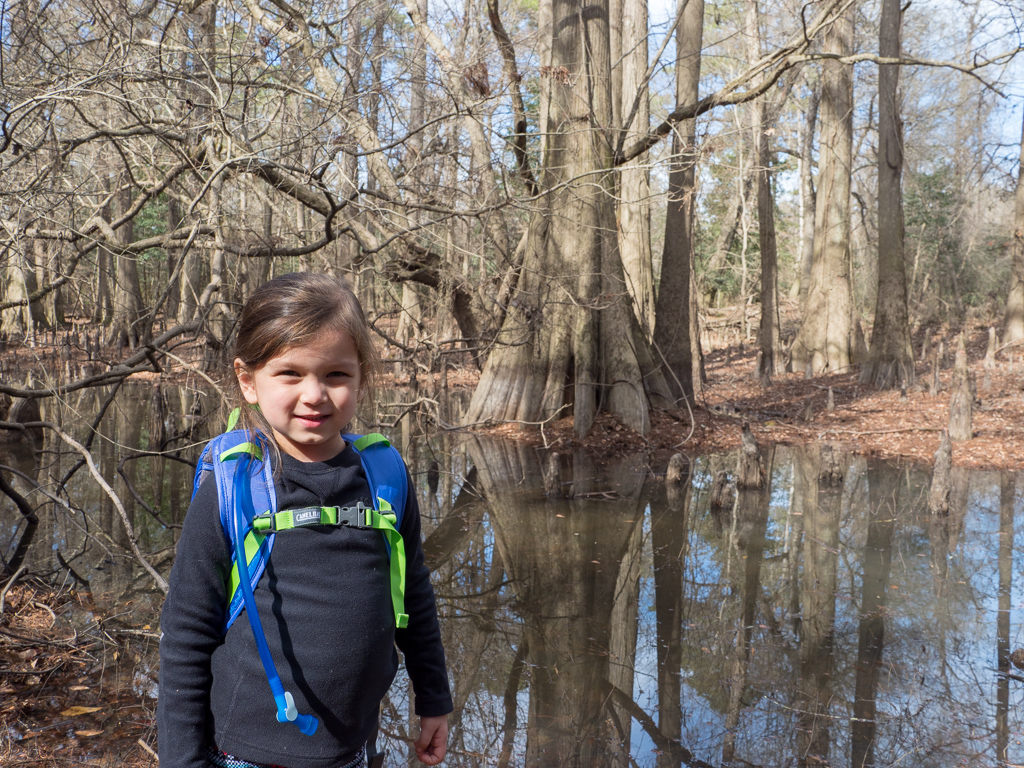 Cypress trees!
Then the next day, we drove over to the Big Thicket and went for a short hike. I guess since we usually push ourselves to the edge of our ability when hiking (more on that later), it was nice to do an easy one. It was a 3 mile hike, pretty much totally flat, and even E could do it!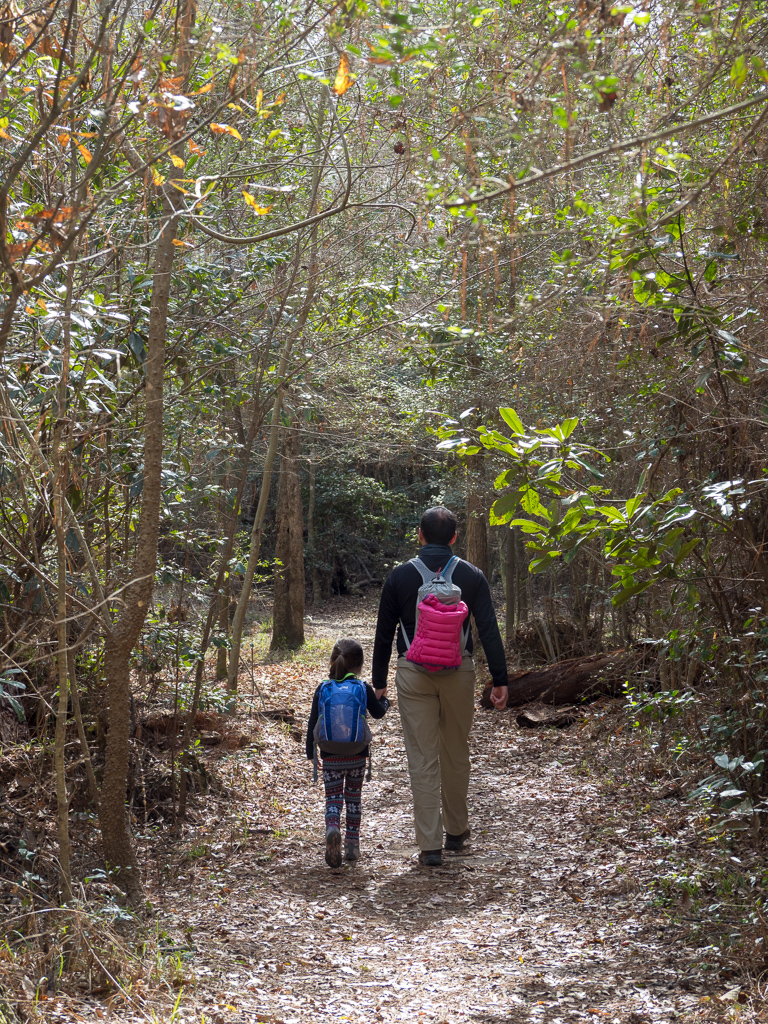 Heart melt
M also enjoyed trying out her new hydration pack, which she did great with. We figured 5 is old enough to carry your own water, and at any rate, we realized that the people without the hydration packs don't drink enough, and since she's doing all the walking herself nowadays, she really needs the water.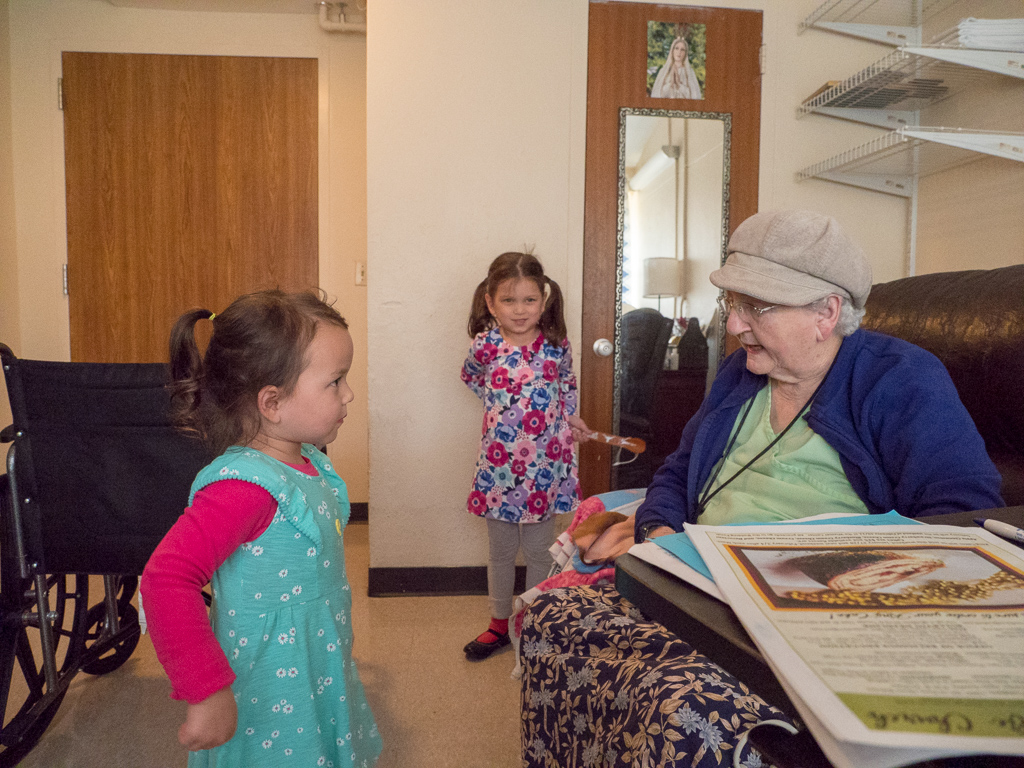 E telling Meme an involved story.
Of course, we're still really enjoying getting to see people and have been especially glad for the chance to see my grandmother, who is approaching her 90th birthday later this year.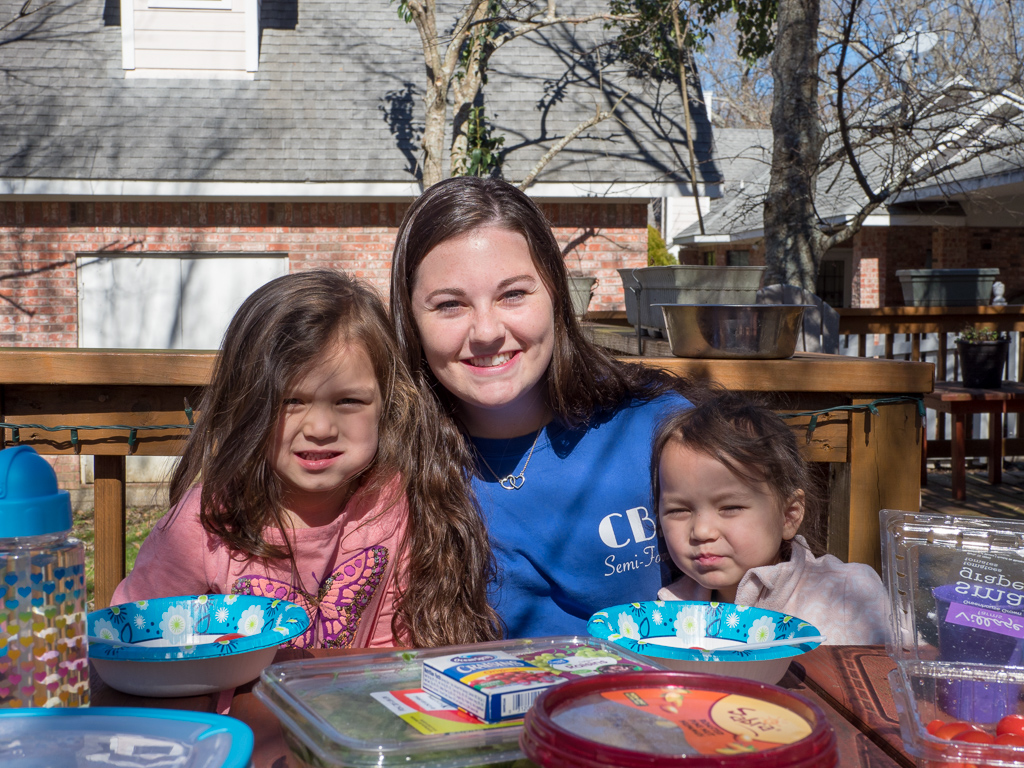 Eating on the back porch
Details on our Big Bend trip next week!