We climbed the highest peak in the park! It was a little crazy, but we did it!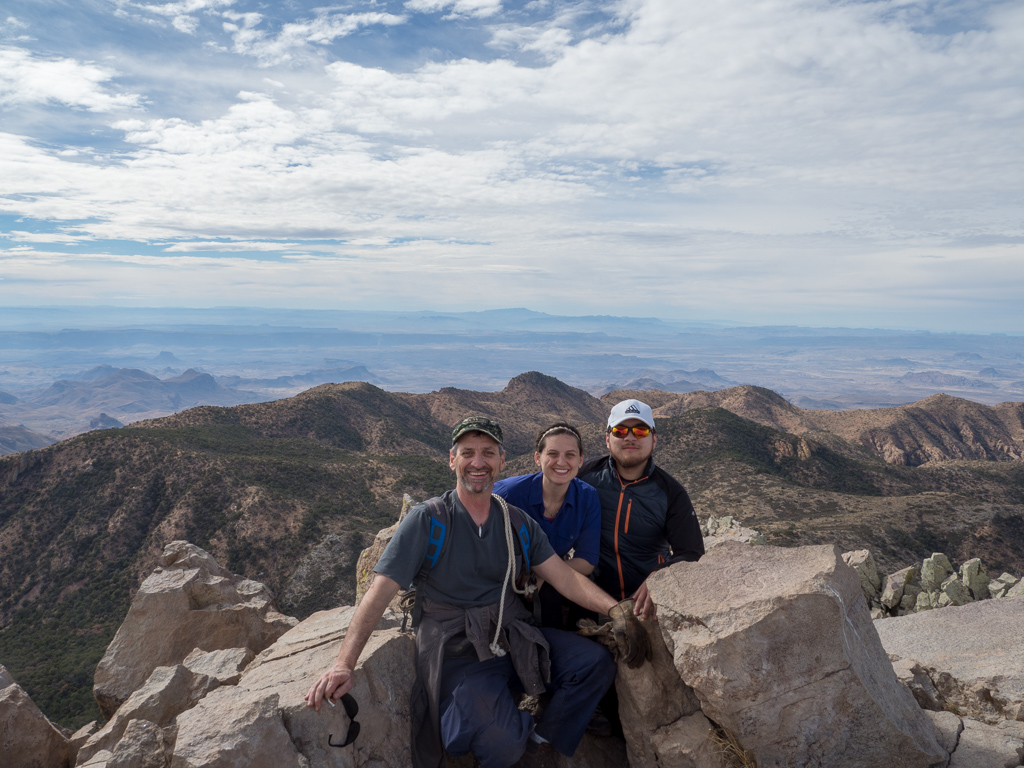 The three of us that made it the last 50 feet up. Can you tell I'm terrified?
So, this was a 10.5 mile hike, which is the longest hike we've ever done. But for a summit hike, and the highest point in the park at that, it's not very bad. Which is probably because at the highest point in the park, it's still less than 8,000 feet high. But hey! We did it! And so did our five-year-old, so I'm pretty happy.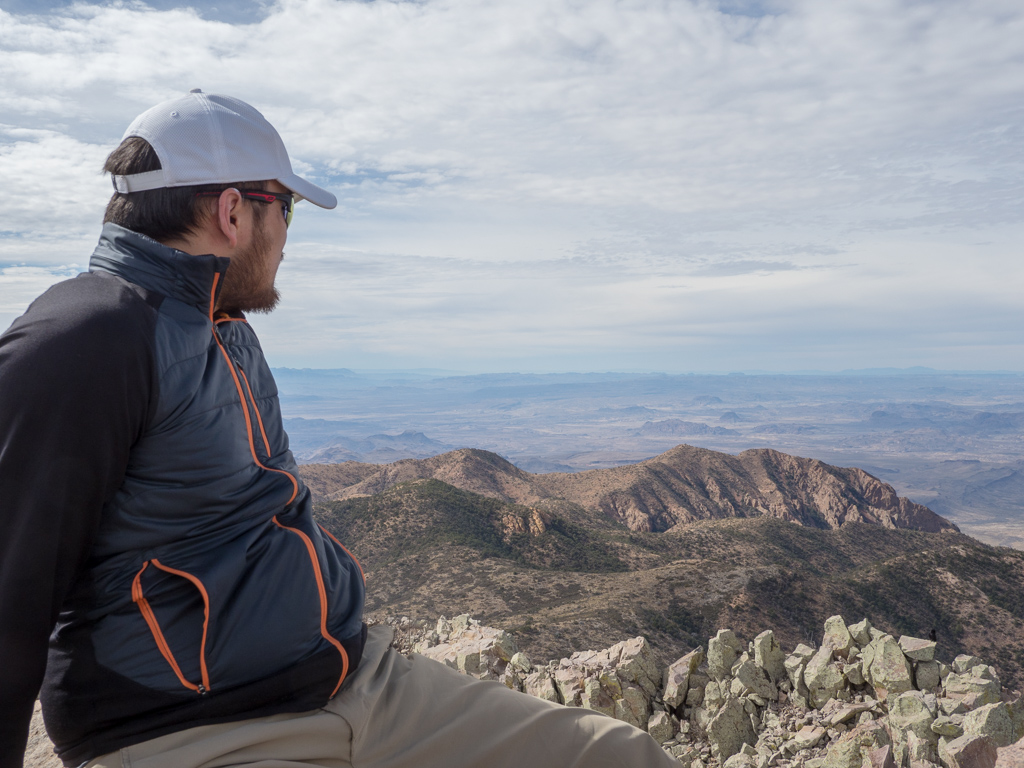 Apparently the limiting factor on your vision is the curvature of the earth
The last 50 feet of the hike is an almost sheer rock face, so our five-year-old did not make it up that part. In fact, I think I only got up on pure adrenaline. Which is fine as far as getting up is concerned, but that doesn't make it very easy to get down.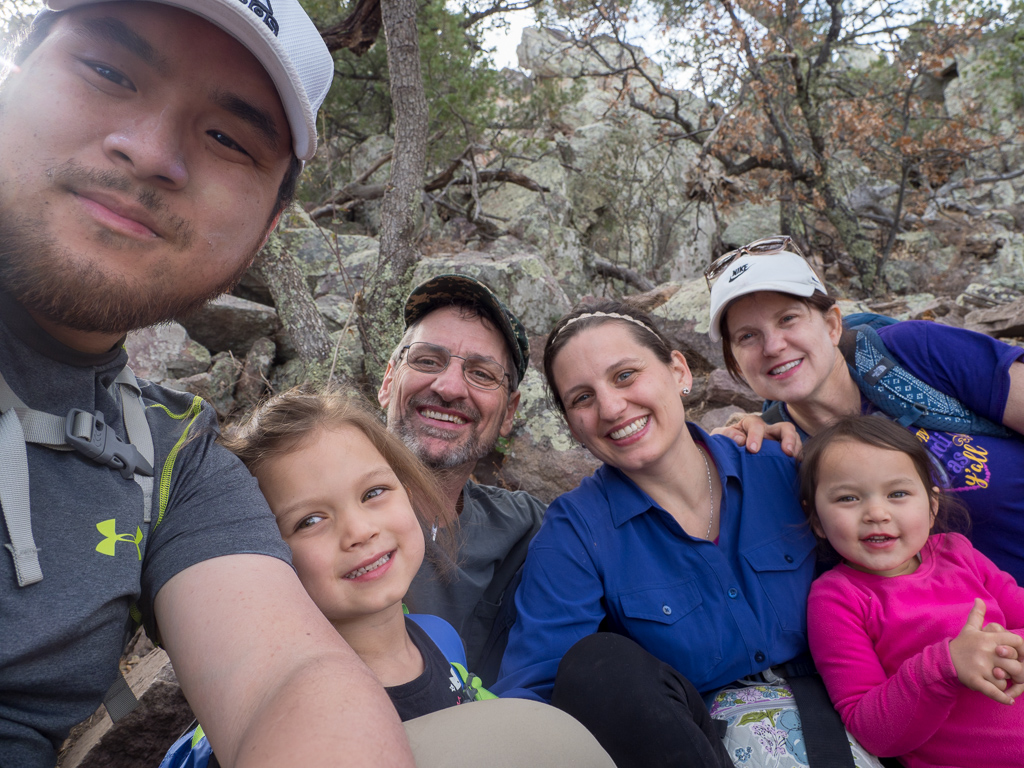 Our whole group about to head back down
It was really interesting to see the vegetation change as we went up. Since we started already in the basin, we didn't start in the desert, but we could definitely see desert from the top. Then in the basin it's flat and grassy with prickly pear cactus. Then once we were climbing in earnest, we could see aspens and deer. Then at the top it was just so rocky. That's one of my favorite things about climbing mountains. From far away, it just looks like one mountain, but as you go up, you notice how each part of the mountain is like a whole world. It's so beautiful!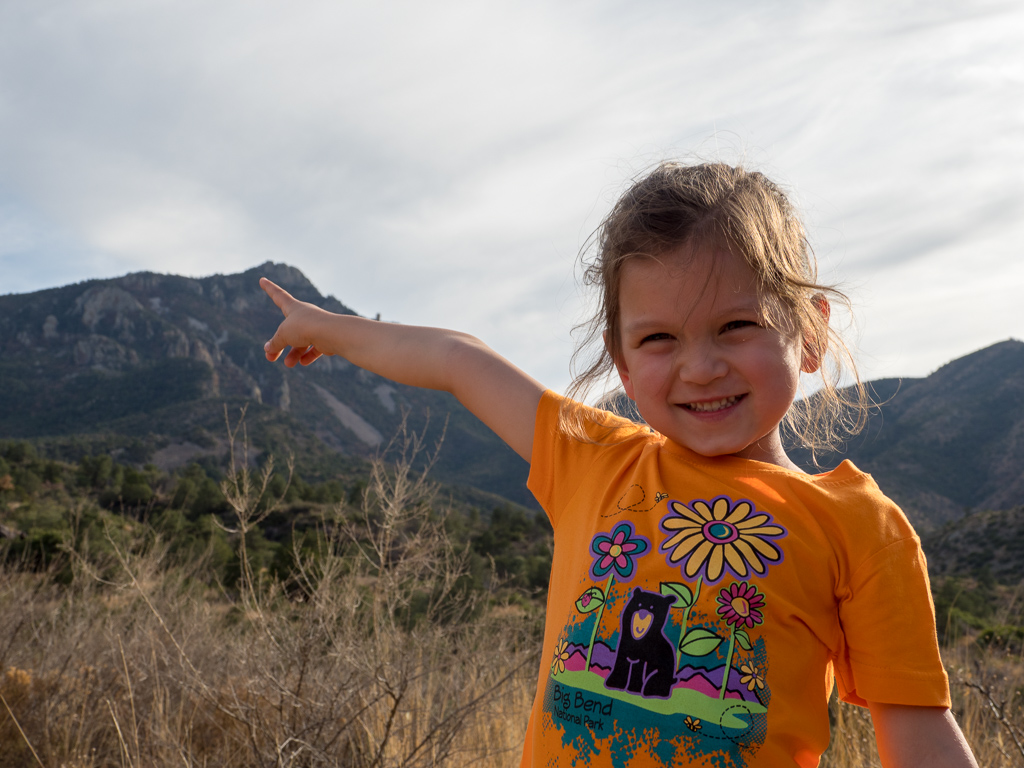 Look what I climbed! That peak above her finger is Emory.
That's probably the hardest hike we'll do for a while since we're thinking about more children, and that will slow us down. But I loved every minute of it! Hopefully our children will all love hiking as they grow up.