Apparently, it used to be more grande.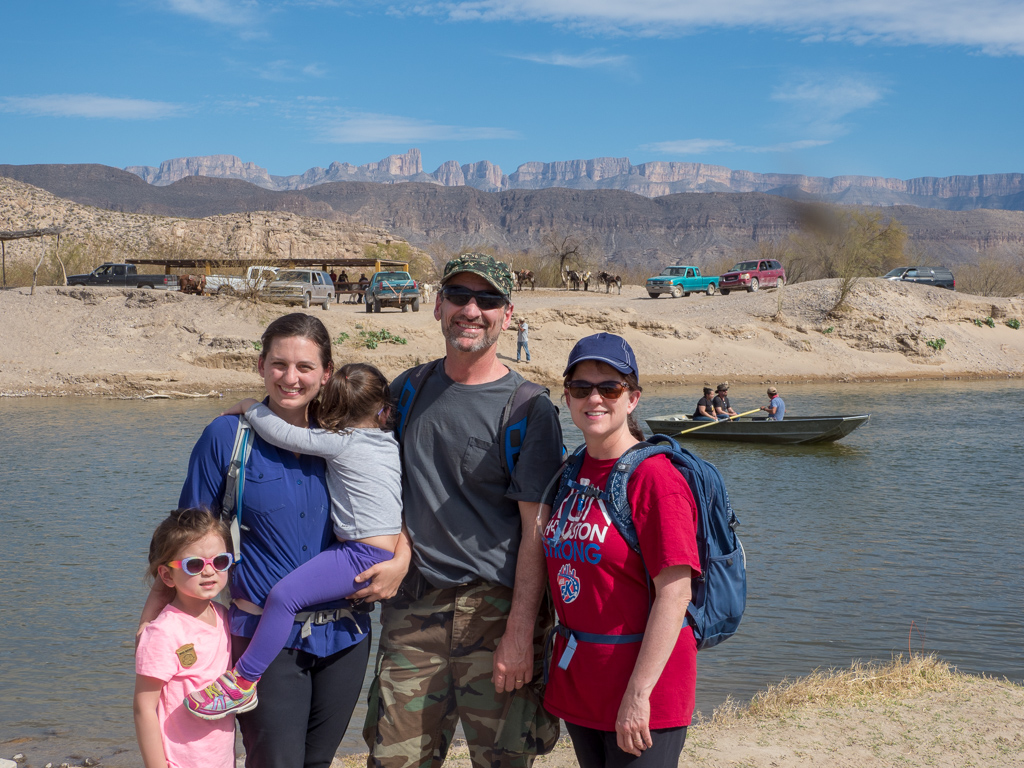 The other side of that river is Mexico
The other big thing we did in Big Bend National Park is cross the Rio Grande and go to Mexico for an afternoon! And although my camp cooking wasn't that bad, freshly fried corn tacos with something as plain in them as shredded cabbage and refried beans were by far the best meal I had on the trip!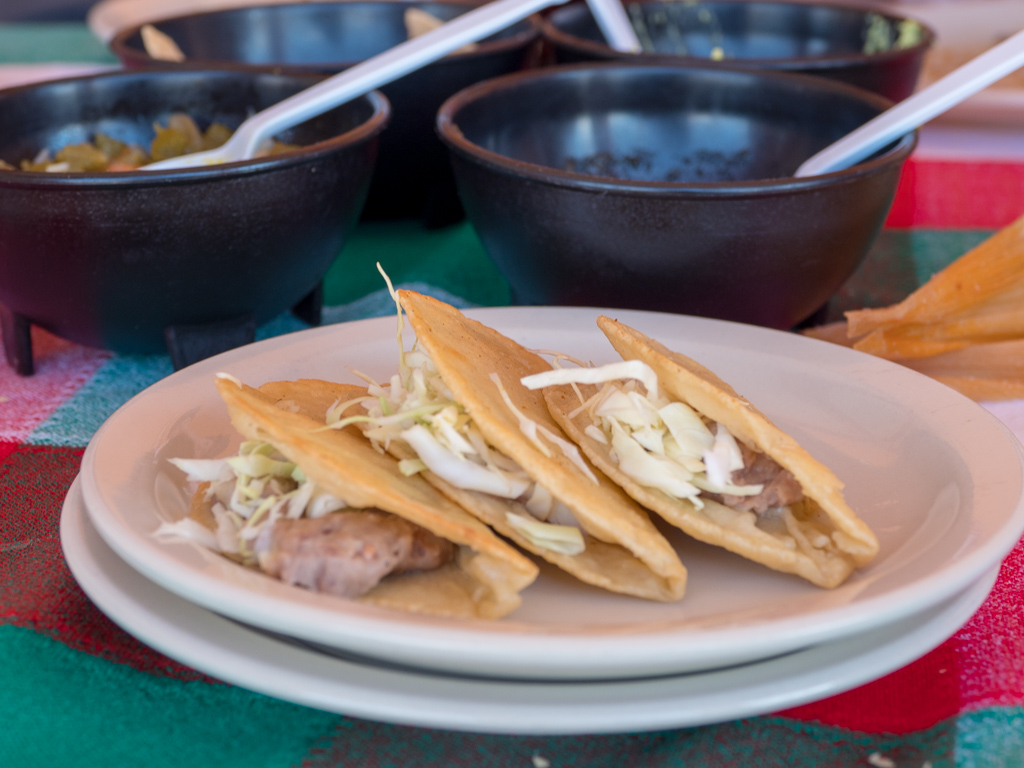 Notice the two plates. That's because I got another order after I tried them.
It's kind of mind-blowing that you can take a $5, five-minute boat ride and be in another country. We're a little more used to much more involved border crossings. What's more mind-blowing than that is that most of the people on the other side can't just cross like that.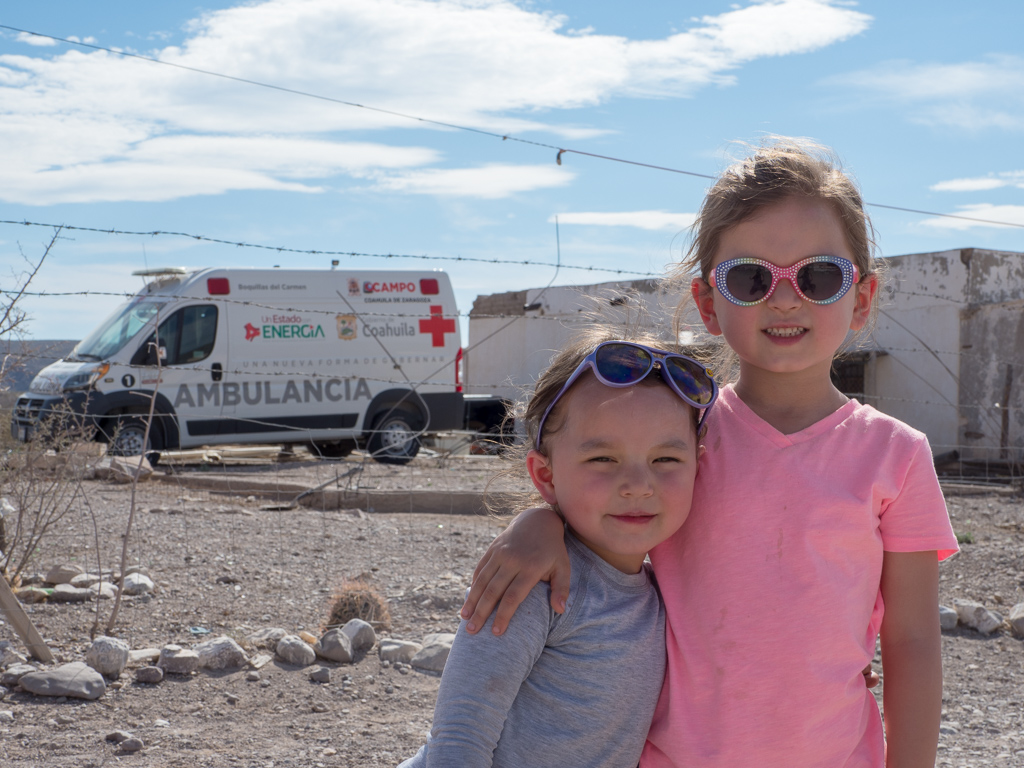 Look! It's a Mexican ambulance!
Now, I should give a disclaimer, that this little town is not real Mexico. I mean, of course it's real Mexico because you can't be Mexico without being real Mexico, but what I mean is that it's hours away from the nearest Mexican town and it's really rural and deserted. So I felt kind of like it was a bad first exposure to Mexico for the kids. But it was beautiful!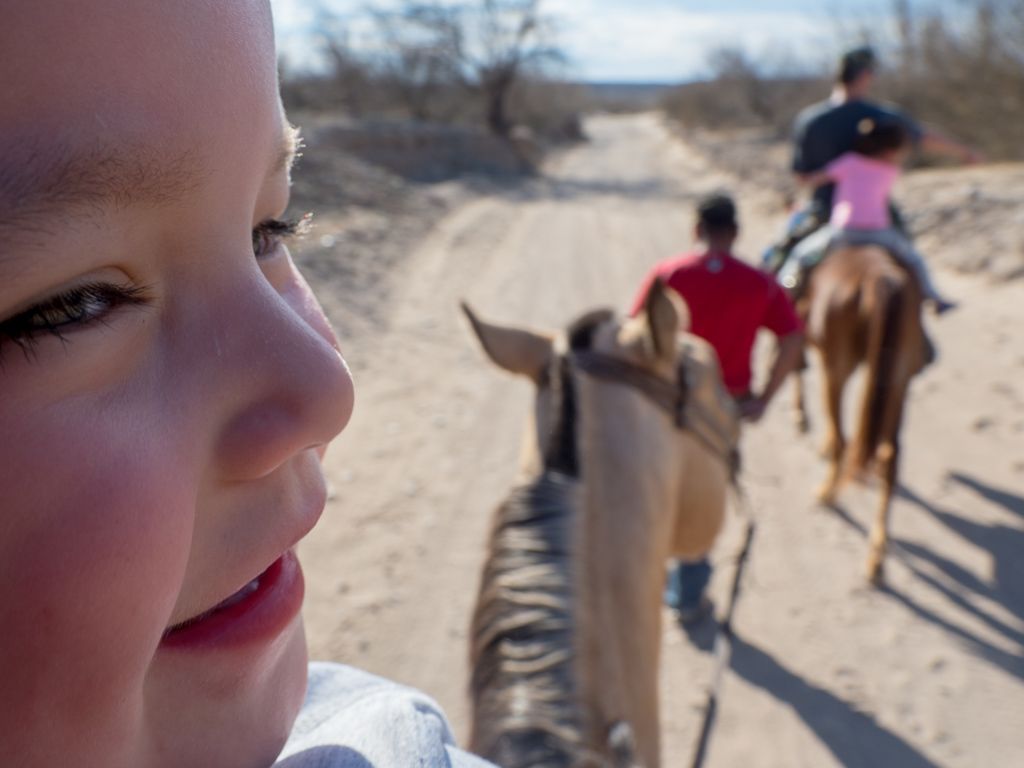 We took horses back to the river
We basically just crossed the river, walked to the town, ate lunch, and then went back to the river and back to the States. But we did get an extra stamp on our passports, which brings the kids' total number of countries visited to nine!