Well, we're back home now and back to "normal" life, whatever that is.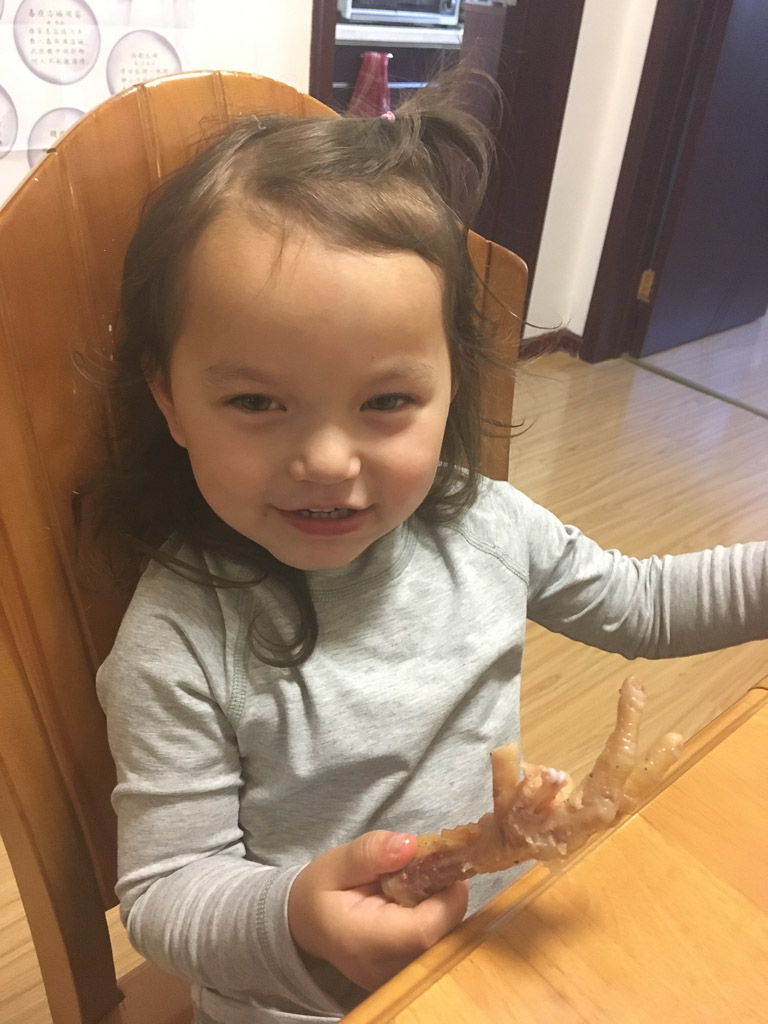 E's new favorite food
We got back on a Friday around midnight, had the weekend to recover, and then H and M both started school straight on Monday. That was a little crazy, but I guess it's good we at least had the weekend.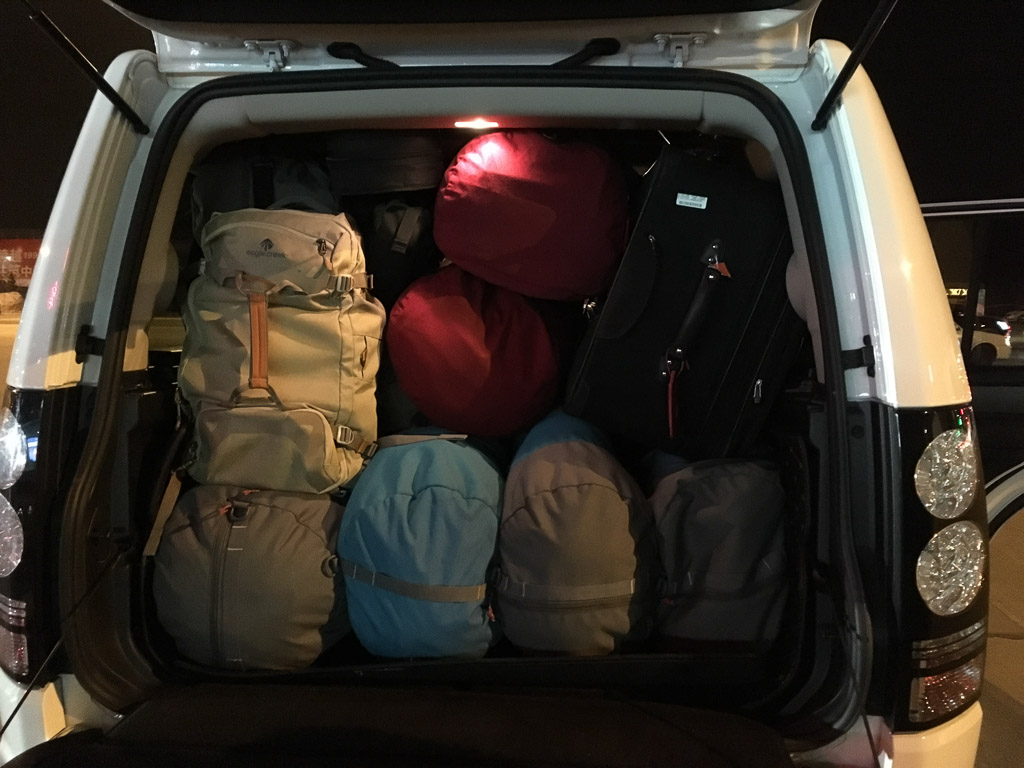 Lucky our friends have such a huge car to help us with our luggage!
M is doing surprisingly well, considering how long and how fun of a break she had. I guess she's finally getting used to school (only took two years). She's also doing a lot better with memorizing the little kid poems they have to learn at school, so I think that's an indication that she's more stable emotionally. We also had a pretty painless adjustment to jet lag, all things considered.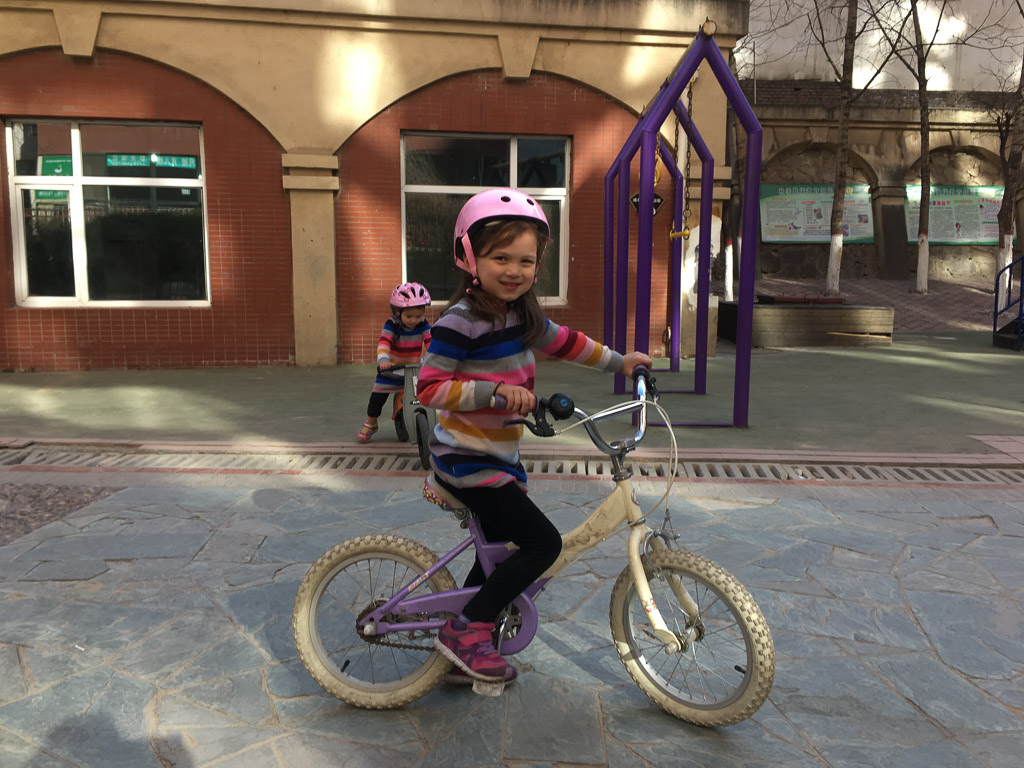 M adjusting to her bike here
So, overall, it's been a much smoother transition back than we expected! Which is much better than it having been the other way around. H's classes are similar to last year, which has pros and cons, and the kids and I are doing pretty well. Also, we've been pleasantly surprised that many of our local friends seem pretty happy to have us back. I guess they like us after all!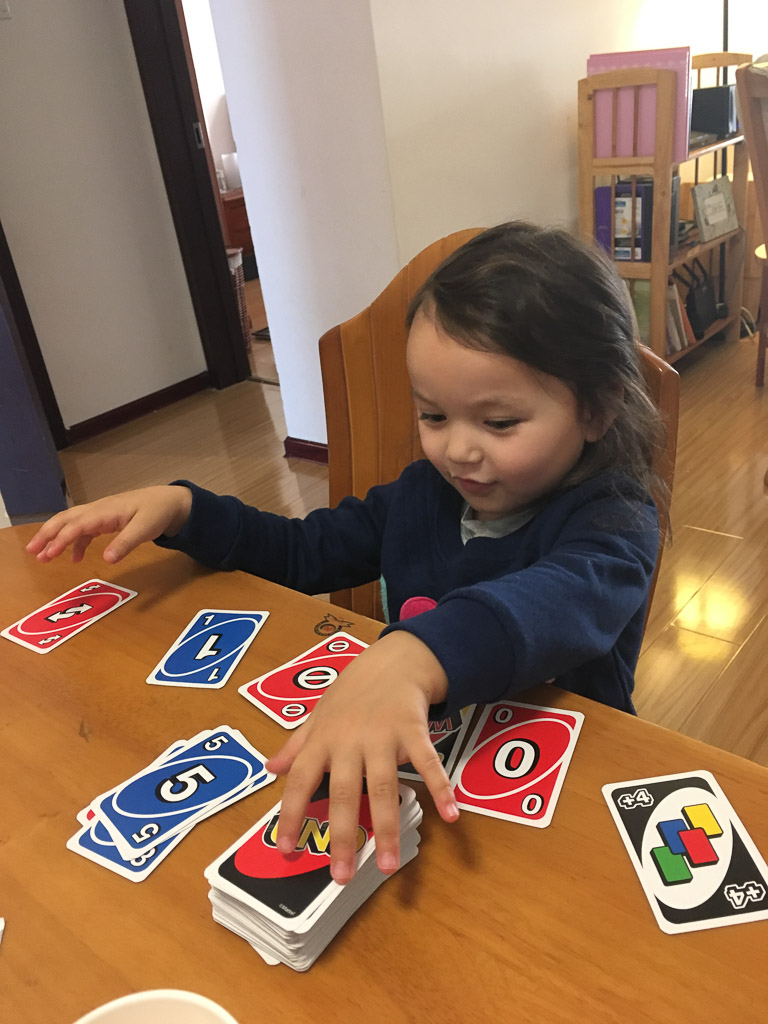 "If I play by myself, I'm gonna win!