We've now spent our second Easter overseas! It's actually not so bad to be here for this holiday, since in the States Easter is not so commercialized as Christmas so there's not as much "atmosphere," and since spring is such a huge change from winter here, it really feels like you need a celebration anyway.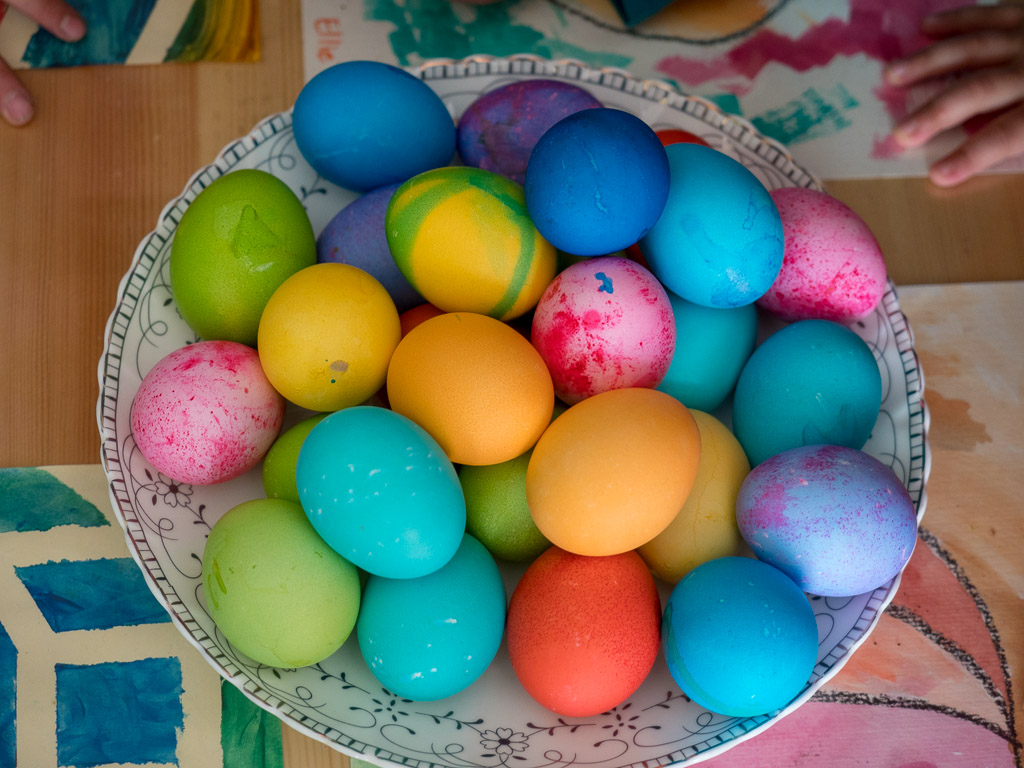 We invited some of M's classmates over again this year, but not as many of them could come this time. So, last minute we invited some of our expat friends to join us so that we'd have more of a party atmosphere. It turned out to be a blast! In fact, M's classmate stayed for more than three hours, which was an encouraging sign that she and her mom both enjoyed being with us.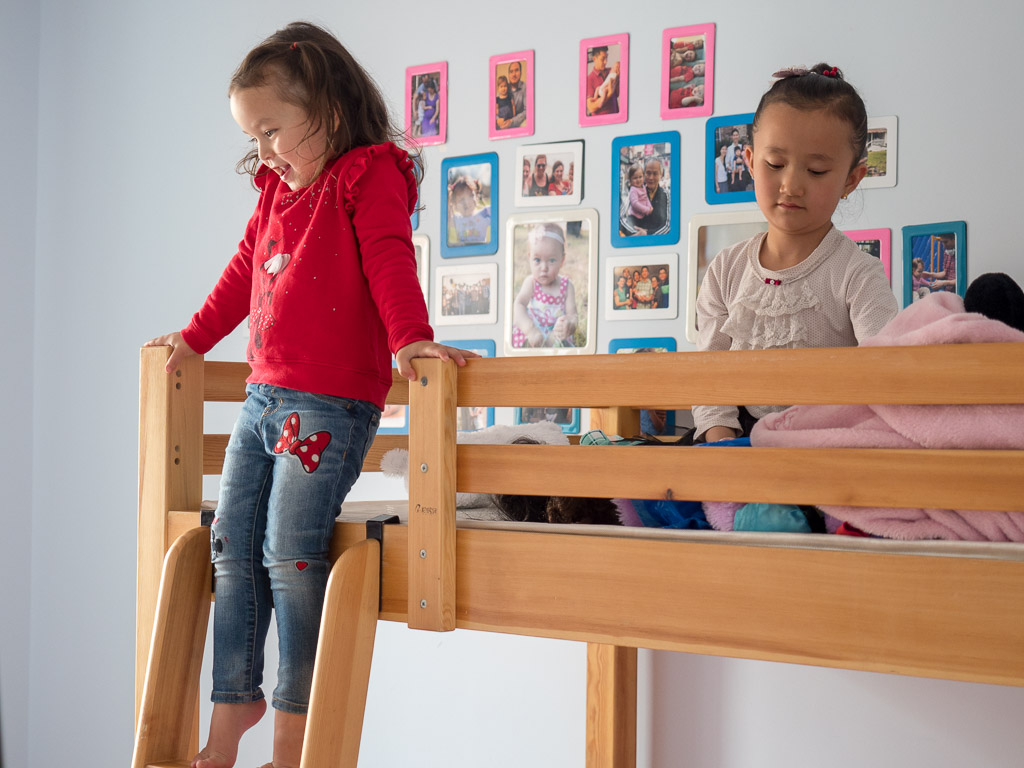 We did an Easter egg hunt and dyed Easter eggs, just like last year, but this year when it was time to play "Poque Poque" the kids decided they'd rather eat the eggs! I have honestly never seen a whole group of people suddenly stop playing their game and start eating the game pieces!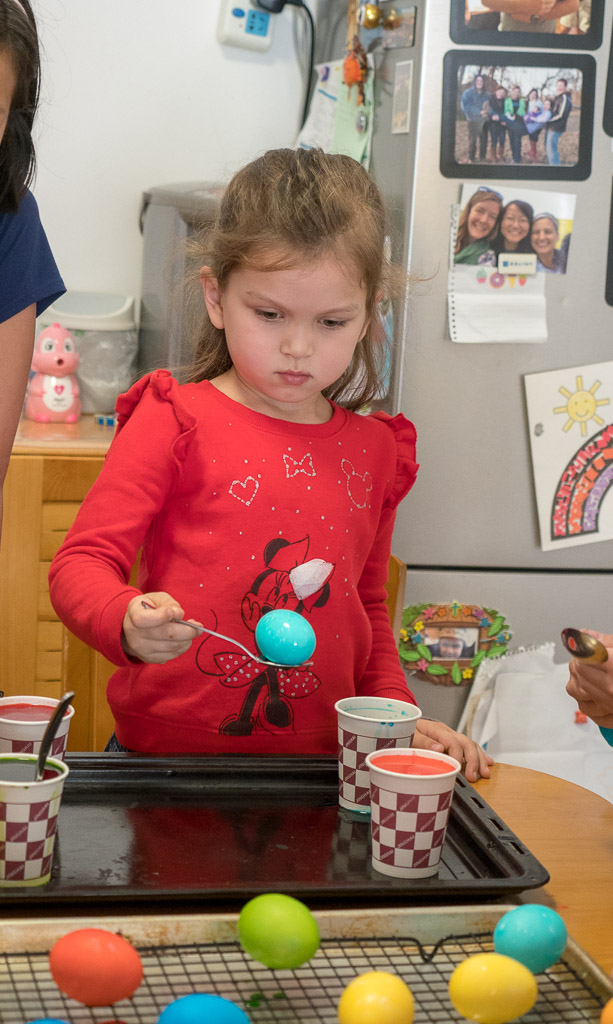 I also made deviled eggs again, which were much better this year since I have now mastered the surprisingly easy art of making my own mayonnaise. They tasted much better since I didn't need to use the local sweet mayonnaise, which inevitably makes the filling much too sweet.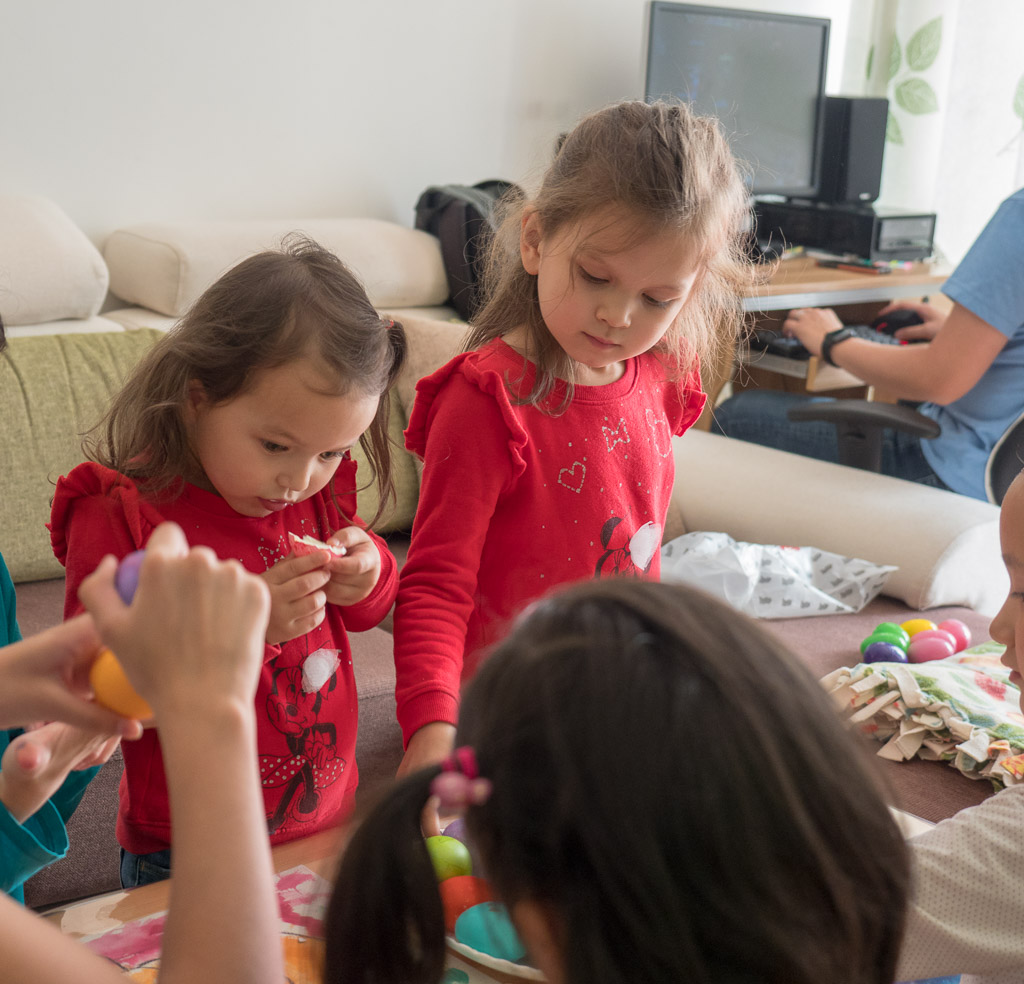 My aunt had also given the girls some Easter baskets while we were in the States, and although the baskets were too big to fit in our suitcases, I stowed away the chocolate bunnies and surprised the kids with them in the baskets they have here on Easter morning. So it felt like a real Easter! In case you're worried, we did also read the story of Christ's death and resurrection together though, our Easter wasn't just about the chocolate bunny. Although I've realized that although we're pretty good about doing Advent activities with our kids, there don't seem to be as many activities geared toward Easter, so I'll have to do some research on that before next year.