On American Soil! Kind of...
Although we've been living outside of the US for nearly two years now, we just made our first visit to a US Consulate.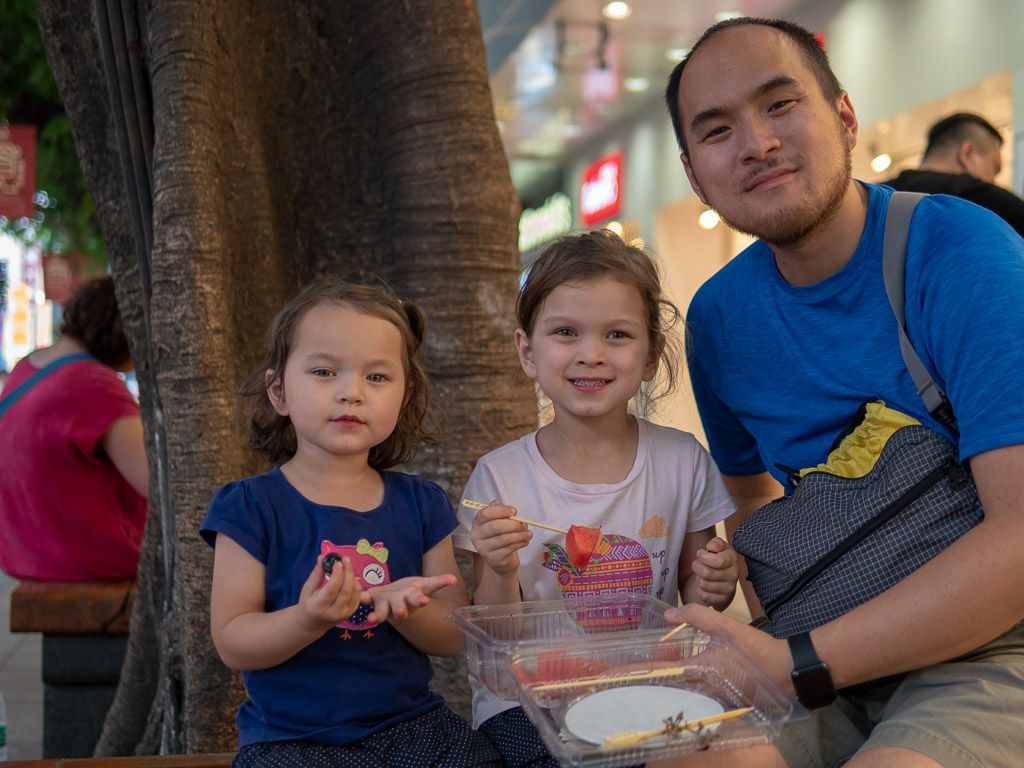 It was really surreal, because the Consulate felt exactly like we were in an American office building, except that we were actually in another country. Even the bathrooms were made with those small square tiles that they use in elementary schools in the States. The employees were sitting in cubicles with drip coffee makers going, and the Purell hadn't been labeled to be sold in this country (meaning they imported it just for themselves). But you know, it's still the government, with all its inefficiencies, so it wasn't THAT refreshing. But it did feel kind of nice to be somewhere we "belonged."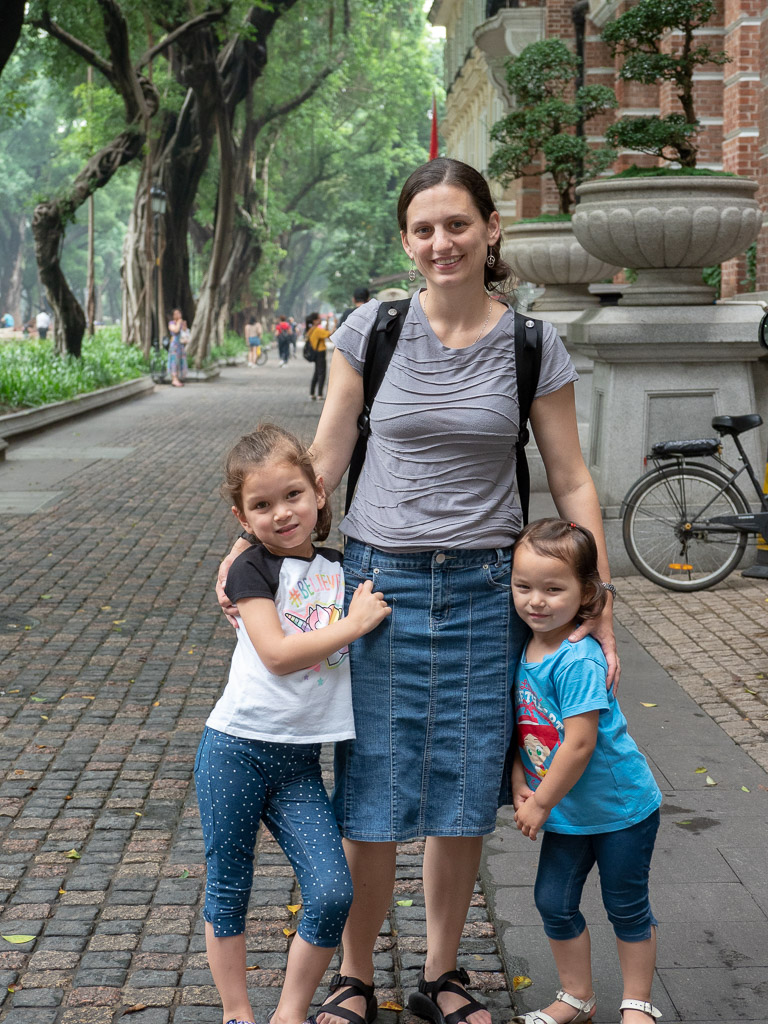 Because flight prices were higher than usual due to a holiday last week, we ended up staying in that city for five days instead of only the one or two necessary for the Consulate visit. So we had a lot of time to explore the city and try the local food.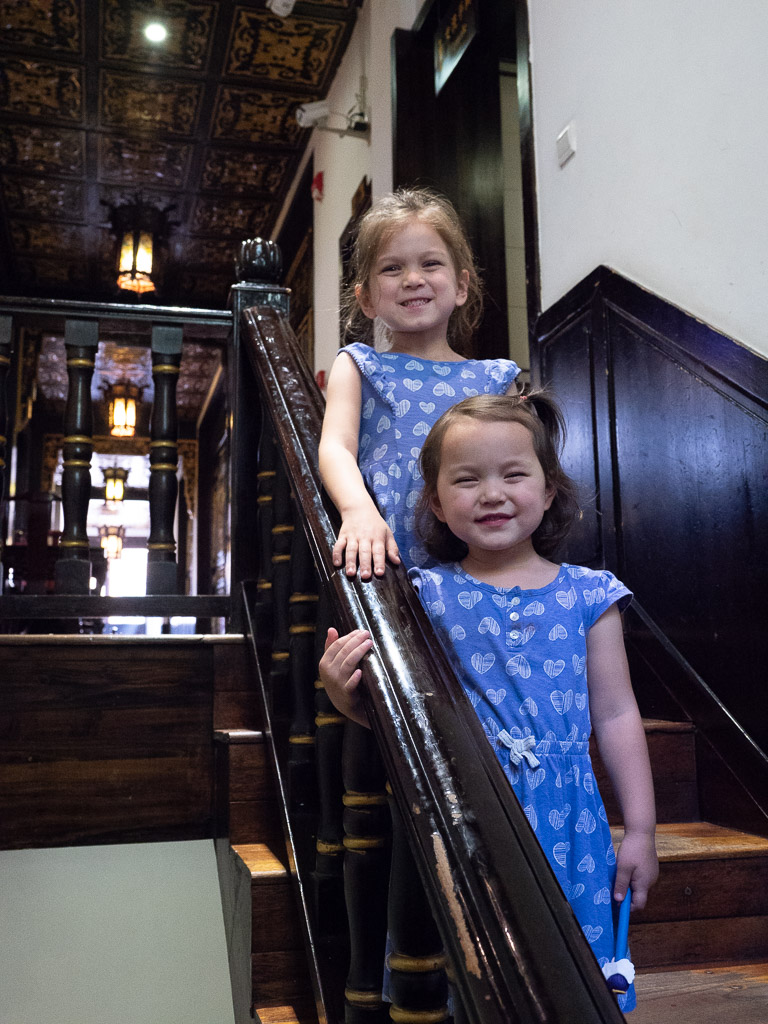 We mostly walked like crazy since we're apparently too cheap to take taxis. It was fine, but between that and the super hard beds at the hotel, H and I are a little sore. Also, although M is basically a professional walker (17,000 steps in a day is totally within her ability), E doesn't seem to have gotten quite there yet, so that was a challenge.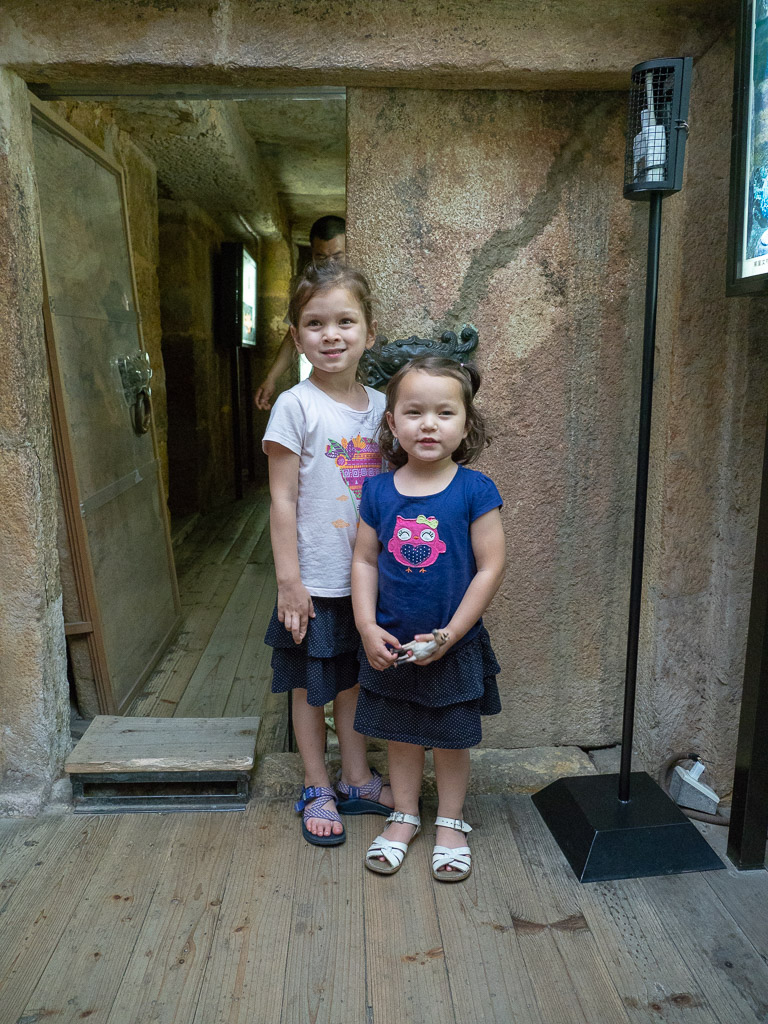 But we did get to see some cool museums and eat lots of yummy food, of which the most important is always seafood and tropical fruit. Since we're landlocked and not tropical, we're always looking for good sushi and fresh fruit everywhere we travel to, and this city didn't disappoint! I'm not sure I would go there for no reason, but it was a pretty fun place to get to visit in conjunction with the Consulate appointment!