Usually we do a lot for Mother's Day, but not very much for Father's Day. Well, this year, we finally changed that!
Since we've been eating less sugar, H has been talking about getting an ice cream maker so that we can make our own ice cream without sugar, rather than just skipping ice cream. I've been pretty resistant, but I finally caved and we got one as his Father's Day present. It's been super fun! And it turns out, if you use real cream, the ice cream is so rich that you barely miss the sugar!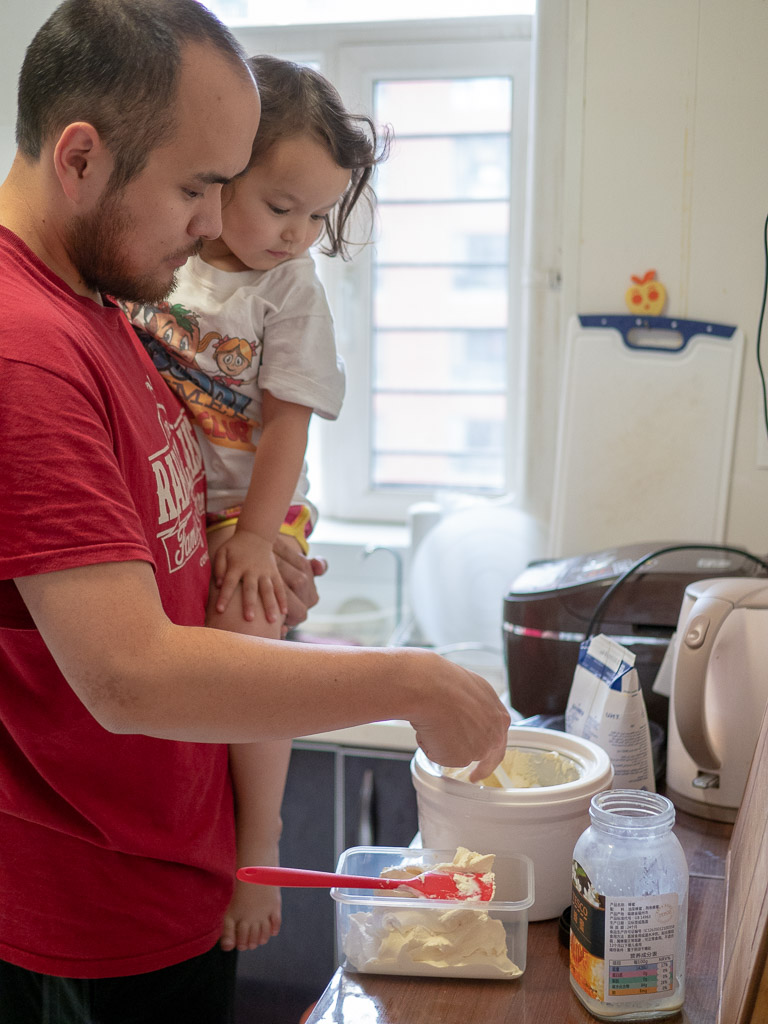 M's old ballet school also hosted a Father-Daughter dance that weekend, which I have so many pictures from that I'm going to write a separate post about that. So you'll have to wait for next week for that!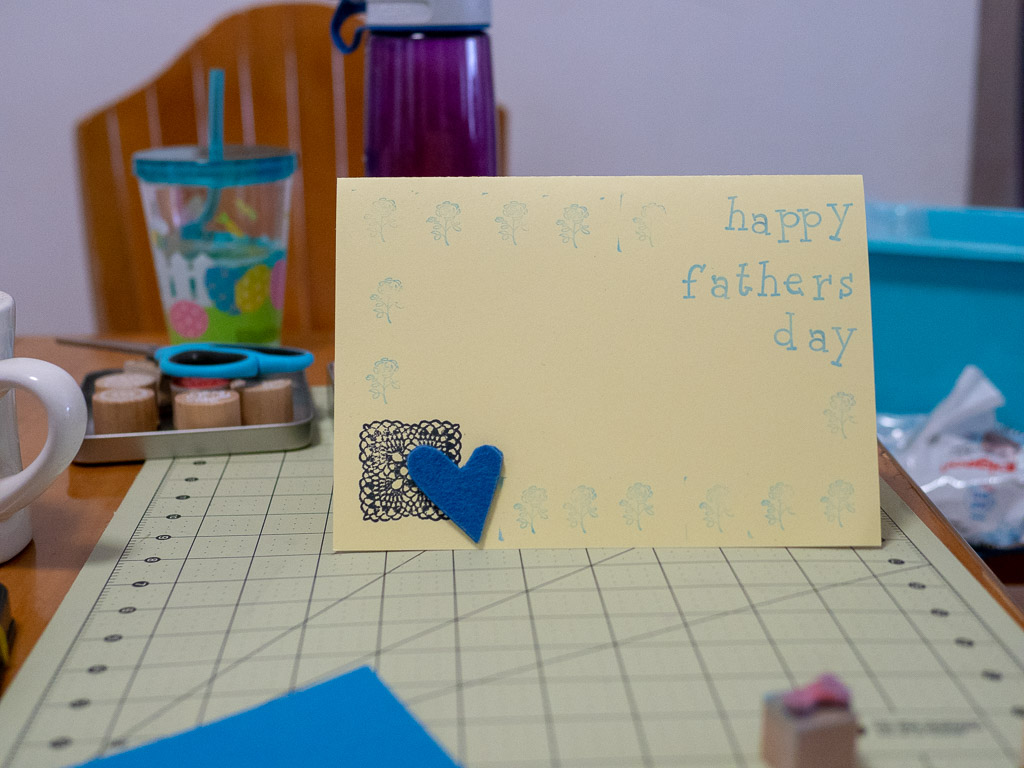 The kids and I also made H a Father's Day card for the first time since 2014 (my bad). This time it was pretty special, because they're old enough to dictate or write their own messages. So, each kid wrote something they liked about H and we put the messages in the card. They were even able to keep it a secret from him!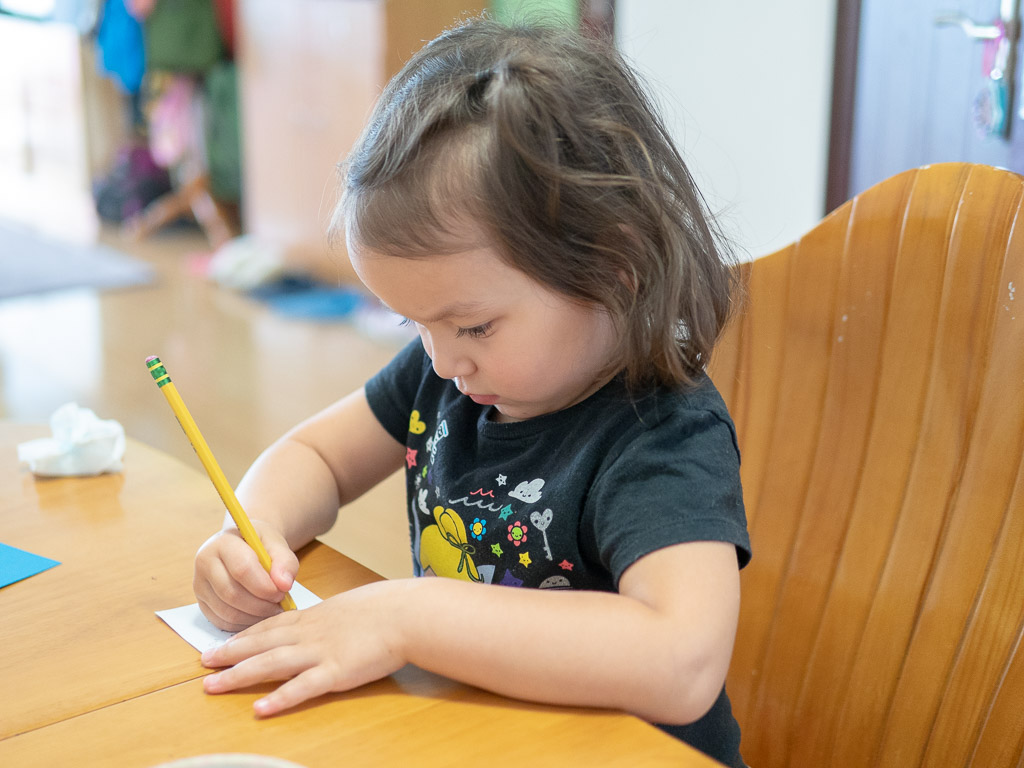 Then on actual Father's Day, the kids brought H breakfast in bed, which is the first time we've ever done that (which is actually surprising, since I get that almost every Mother's Day...). The kids thought it was hysterical! And I think H enjoyed it.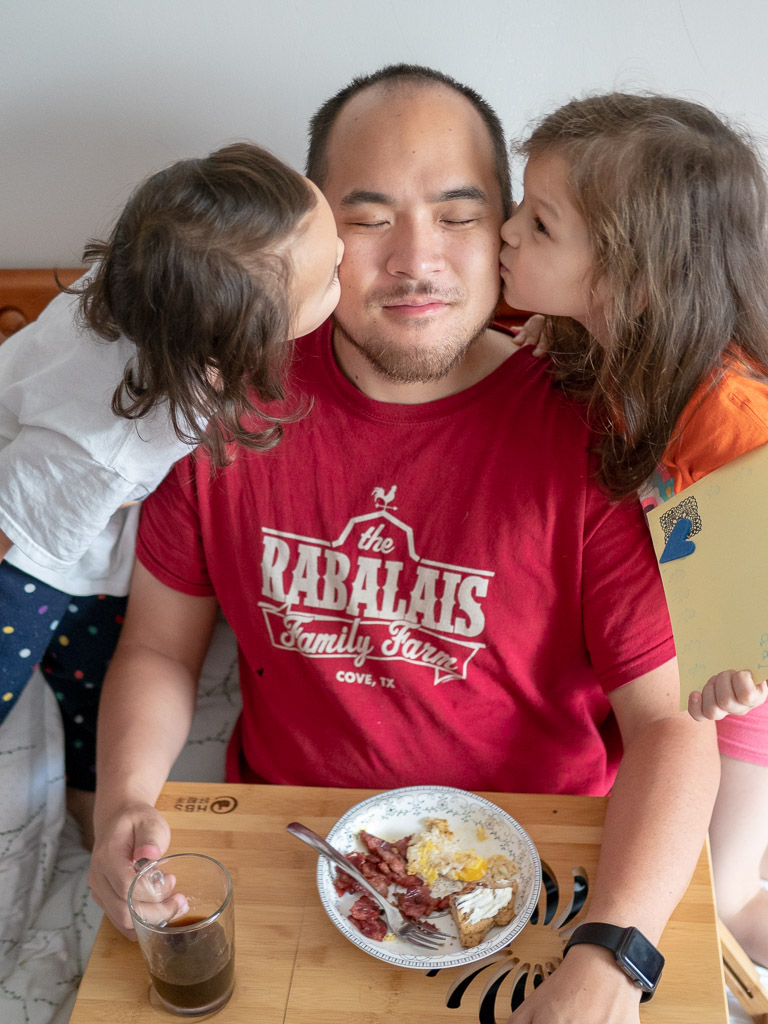 Although I guess I really raised the bar for next year....