As promised, pictures of the father-daughter dance!
M was beside herself with excitement when we told her we had bought tickets to the Father-Daughter Dance. She still remembers doing one when she was only two years old and has been wishing to repeat the experience ever since.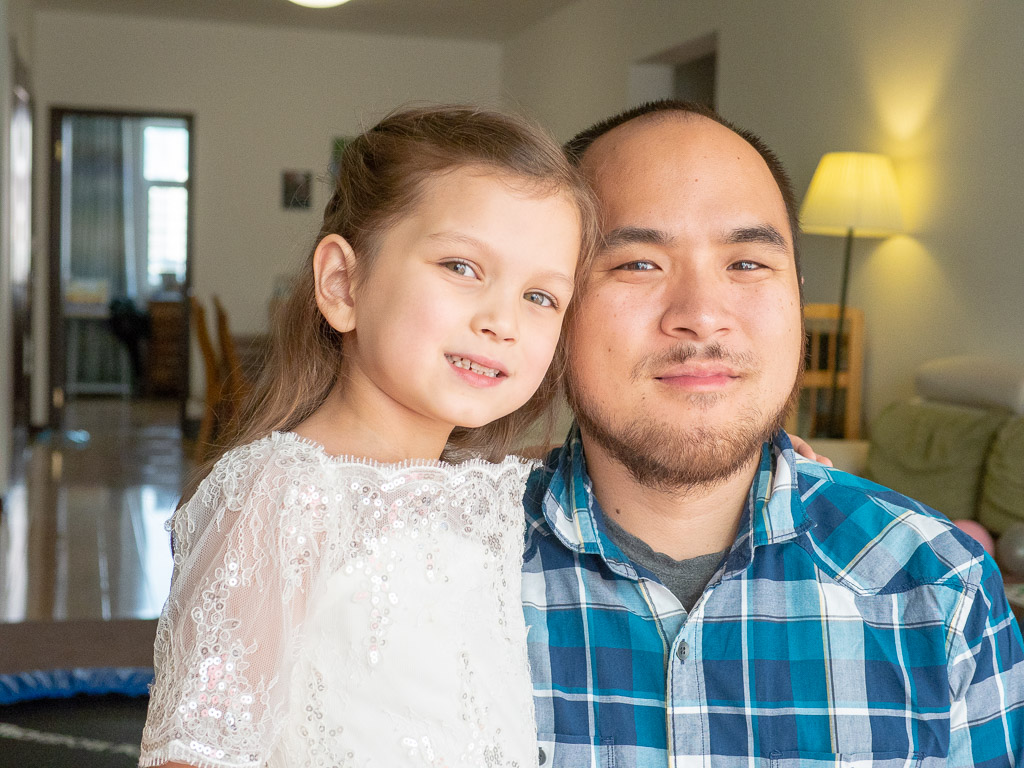 This one was super well-organized, and there were activities and games for the dads to do with their daughters as well as dance instructions for a few line dances, swing dancing and even waltz!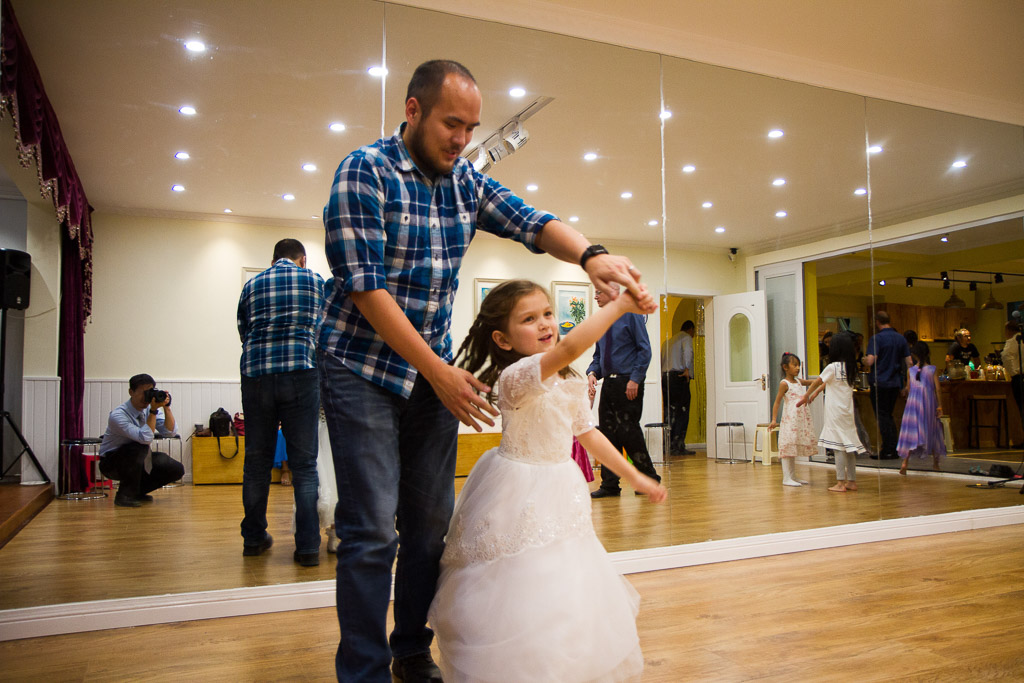 Most of the girls there were pretty young to be able to handle all that coordination, but M had a great time anyway! And I think H enjoyed the activities that allowed them to have deeper conversations. I guess you can really be deep even at five years old!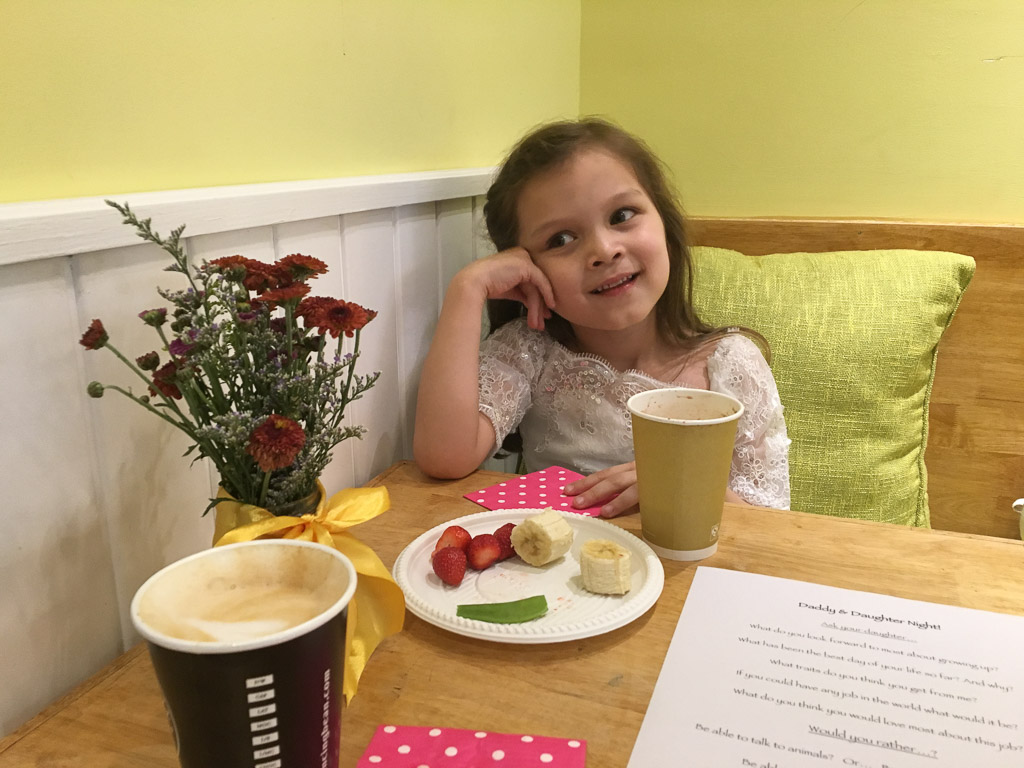 M especially enjoyed the chance to wear her flower girl dress again, and she didn't seem to mind that she was wearing the fanciest dress at the whole party. She's still at that wonderful age where it's all about being a princess and has nothing to do with what other people think of you. So refreshing!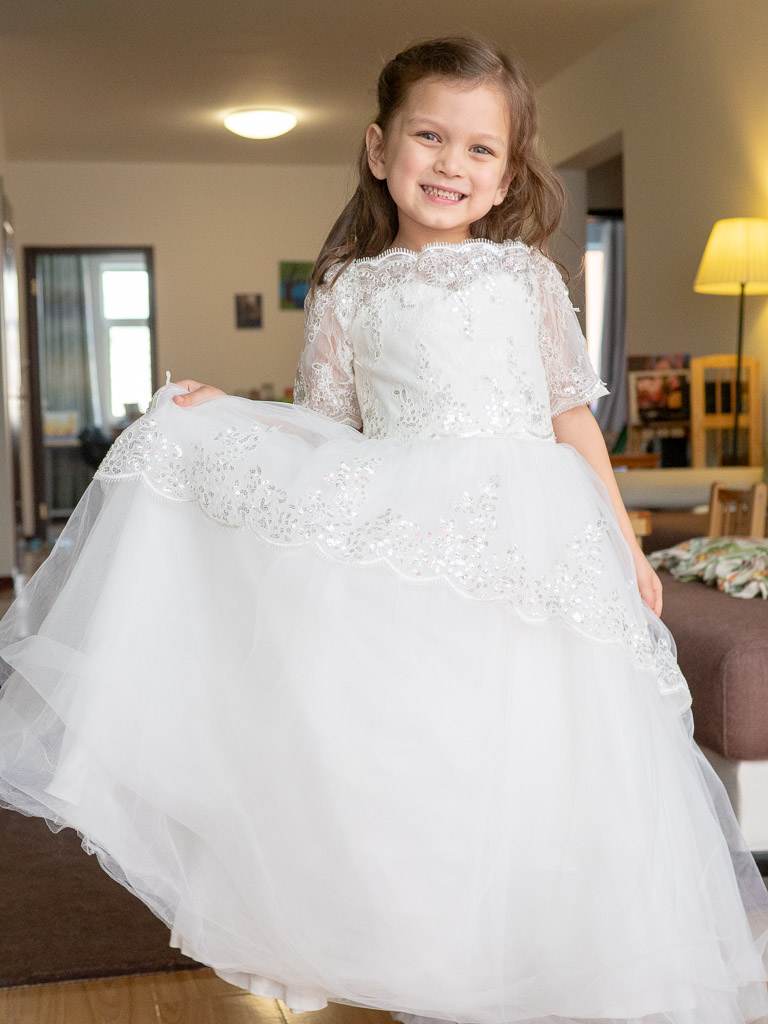 In the meantime, E and I went to a friend's house with a few other mom-daughter pairs that didn't get to go to the dance, and we had a spa night. At first E was really freaked out by all the nail polish and cucumber slices and whatnot, but as soon as she realized there was a sparkly option, she was convinced pretty fast. While the kids played together, we moms got bubble tea delivered and enjoyed our night of chatting with only half our kids! But I'll spare you the pictures of us with our face masks on...
It was a great night for everyone!