The one day we went out with my parents was to the top of South Mountain for a picnic and to play at the playground.
We've been there lots of times, but it's been more than a year since our last time up. And despite altitude sickness, my parents climbed all the way up! It's not like a hike with climbing and stuff, but it is a long walk in thin air.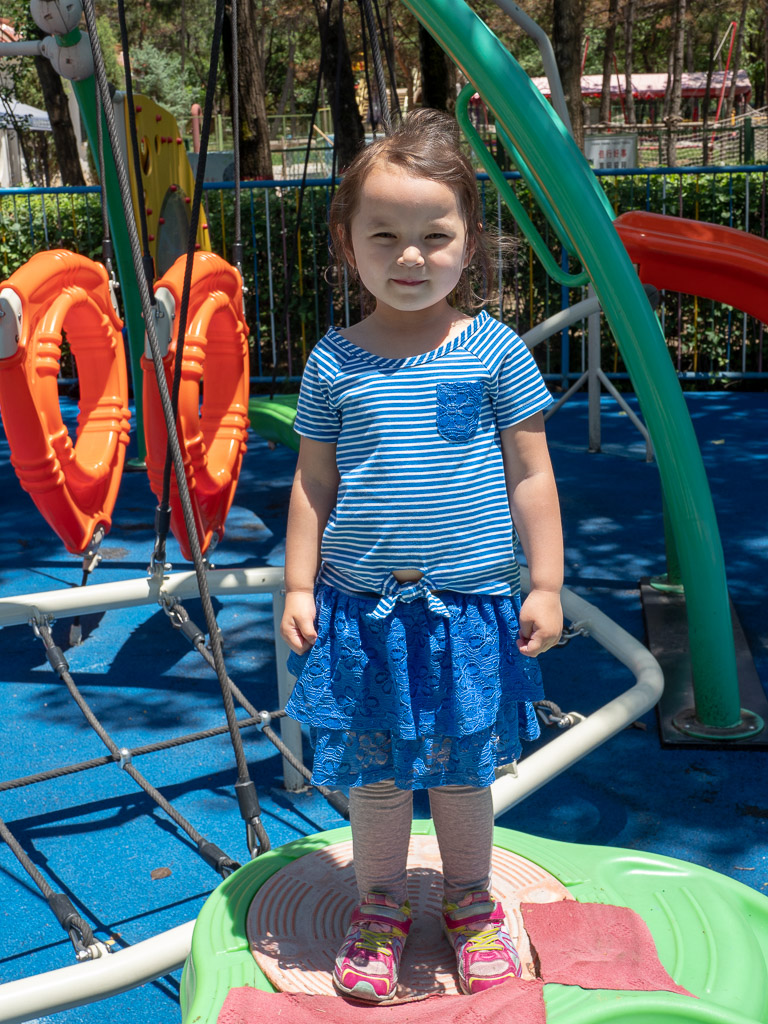 Once we were at the top, we got out our picnic and had lunch first. We had bought some boiled eggs and cold noodles at a shop near the bottom of the mountain and I had also made homemade granola bars (much easier than you think). Good thing there are shops up there, because we had brought nowhere near enough water.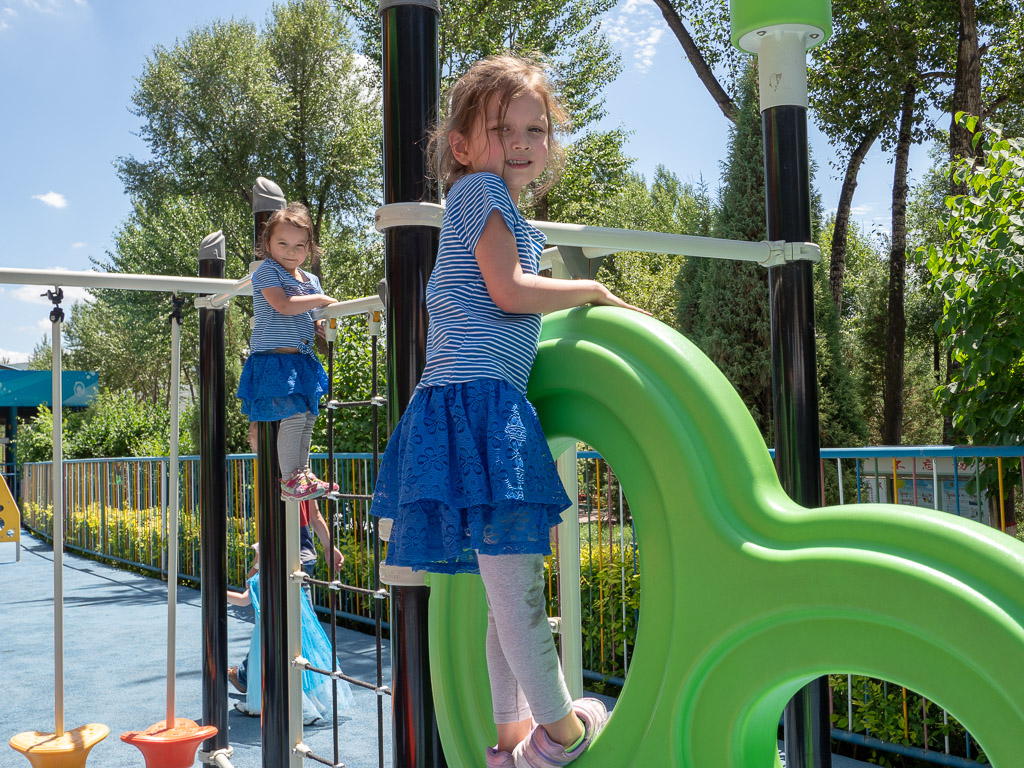 After lunch, we went to the playground and the kids played for two straight hours without even showing signs of fatigue. Of course, it helped that my dad is a huge sucker for playing with kids and was willing to push them on a big swing for more than half an hour. They were laughing their heads off the whole time. E still has this adorable belly laugh, and I love every minute I hear it.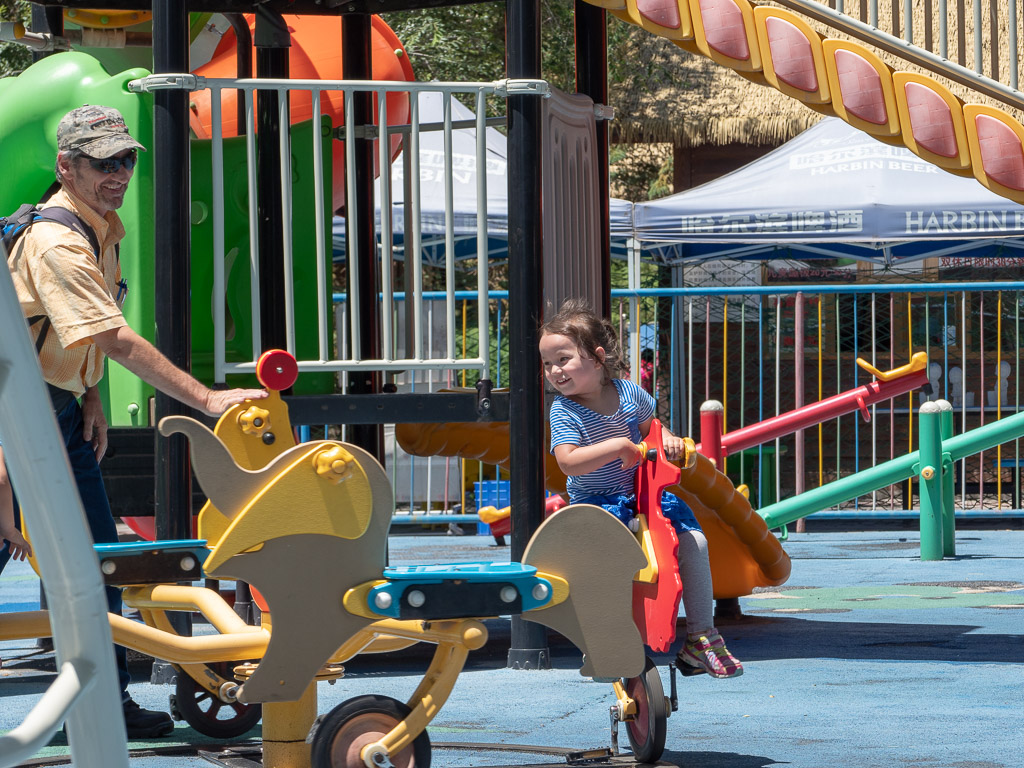 By the time the adults were ready to leave, it was late afternoon and we were all really hot. Since we don't eat sugar anymore, we had to resist all the popsicle stands we passed, but I did call ahead and ask H to make us some sugarless ice cream for when we got home. It hit the spot!