Well, so far we have succeeded at having E's birthday in a different country every year!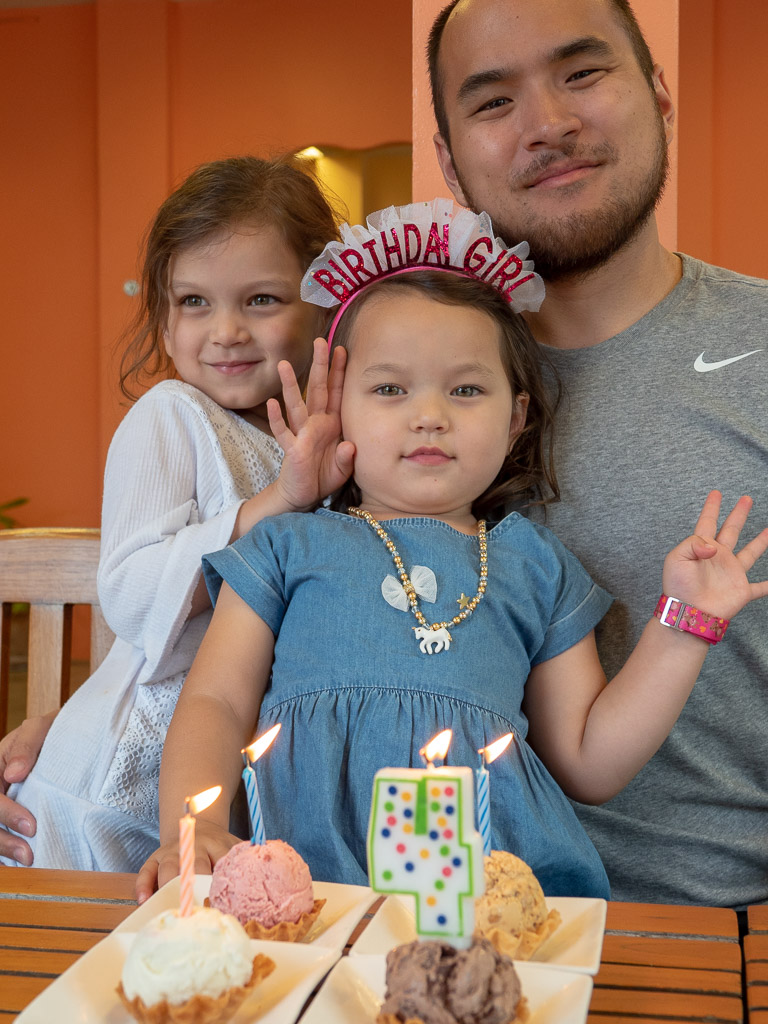 Although we needed to leave the country anyway for our visas, the ostensible reason was to celebrate E's birthday. I have to admit I haven't heard many 3 year olds say, "We're going to Thailand for my birthday!" But at any rate, we had a lot of fun celebrating there!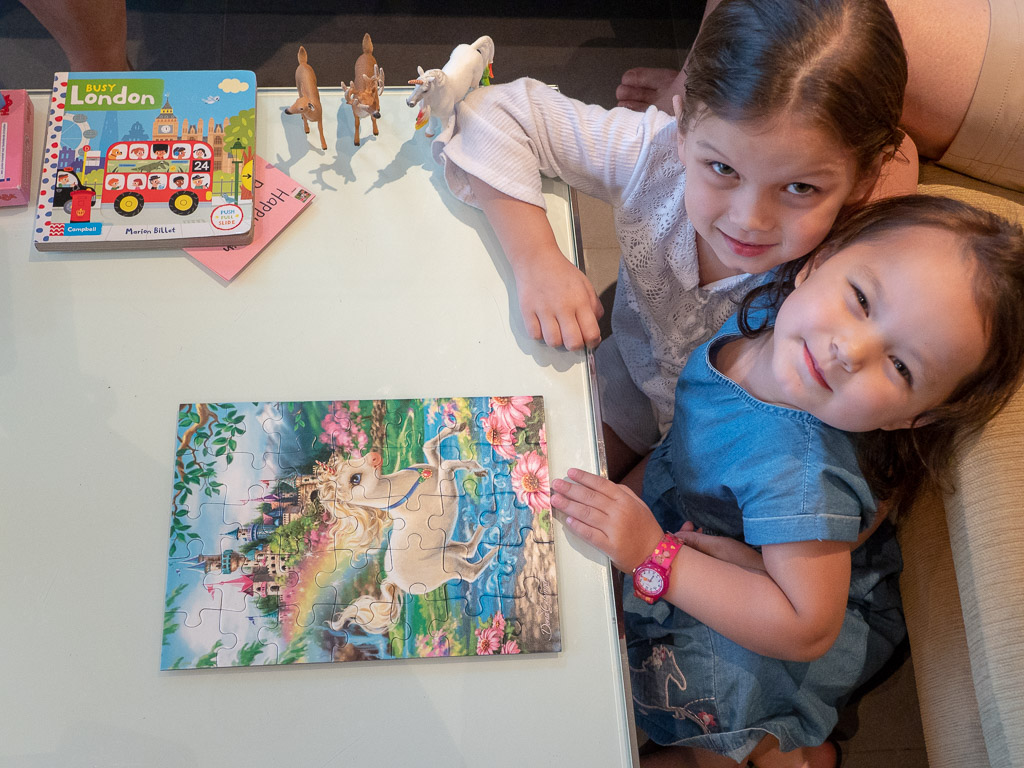 We had packed most of her presents with us, so she got to open some new animals, a unicorn puzzle, a game, and a new watch (which requires her to concentrate quite a bit, but which she can tell time on!). We had her space them out throughout the day, so she really enjoyed opening each one, playing with it and then looking forward to the next one.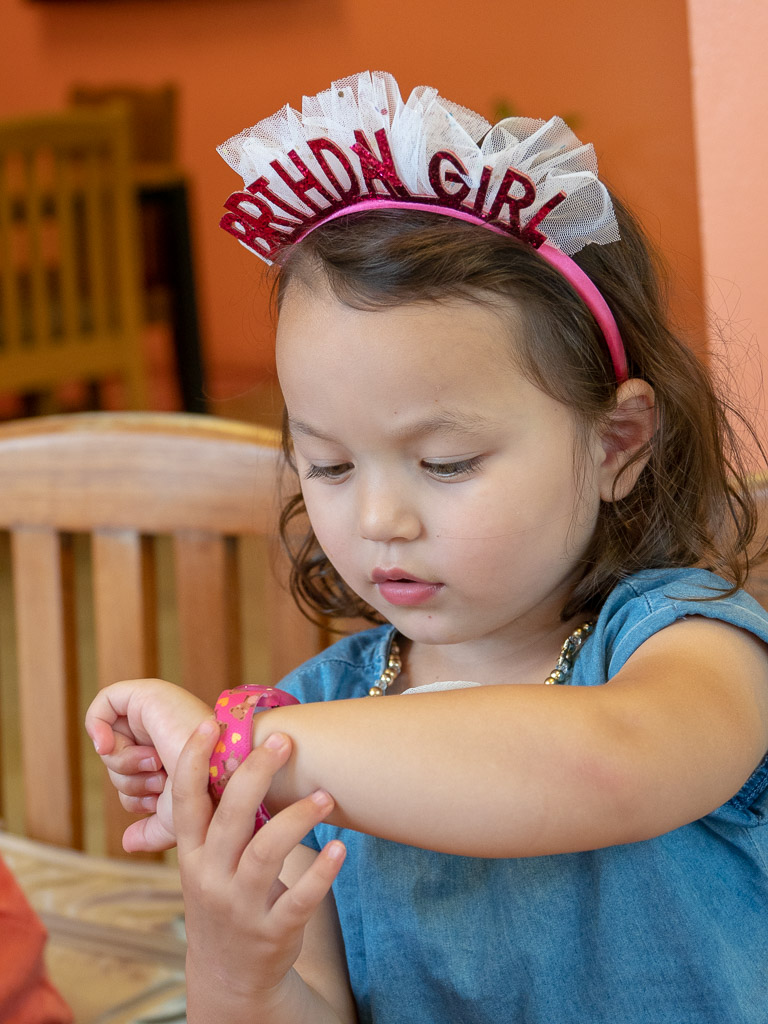 She also chose to have a burger as big as her head and ice cream for her birthday lunch, so we went to a surprisingly good restaurant in the resort and got those things for her. She did share the burger with her sister. Then, of course, we went swimming, and she played with her new toys all day.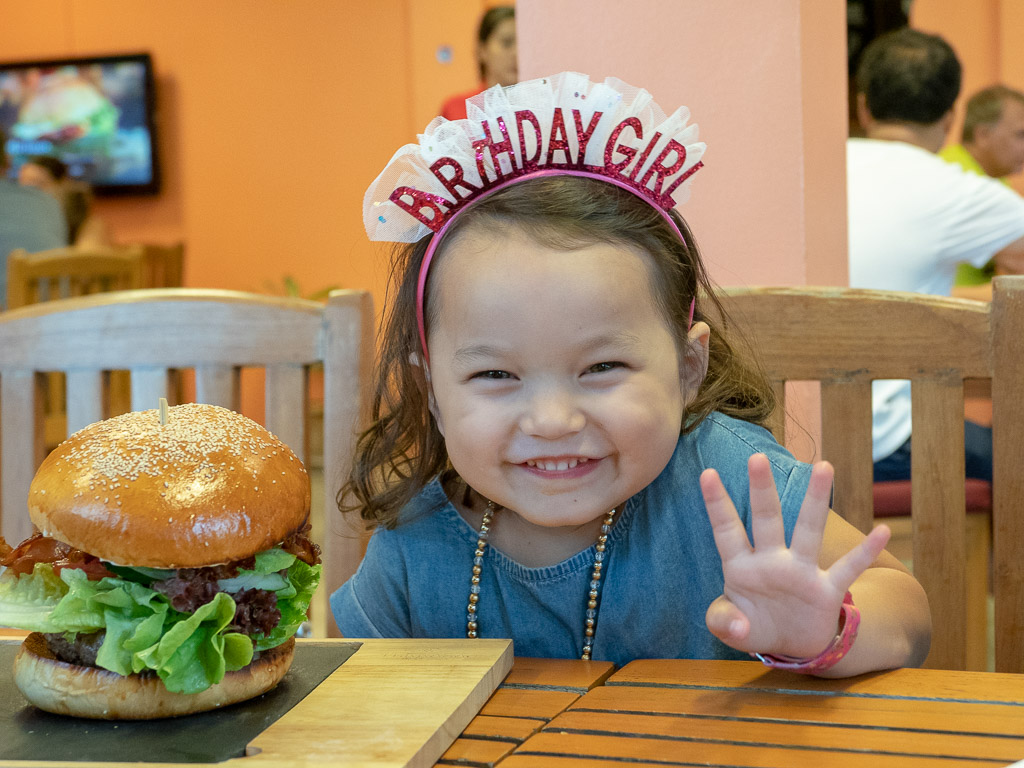 The hotel also gave us a free birthday cake for her! And, being a Swiss hotel, IT WAS AMAZINGLY GOOD. Like, one of the best cakes I've ever had. I think I should've been born Swiss. So, it was a great birthday! M is feeling a little like we should travel for her birthday too, but since it doesn't conveniently fall around the time we have to leave the country every year, I'm not so sure about that...