Thailand - Waterfalls and Monkeys
Well, actually they're gibbons, which is a type of ape.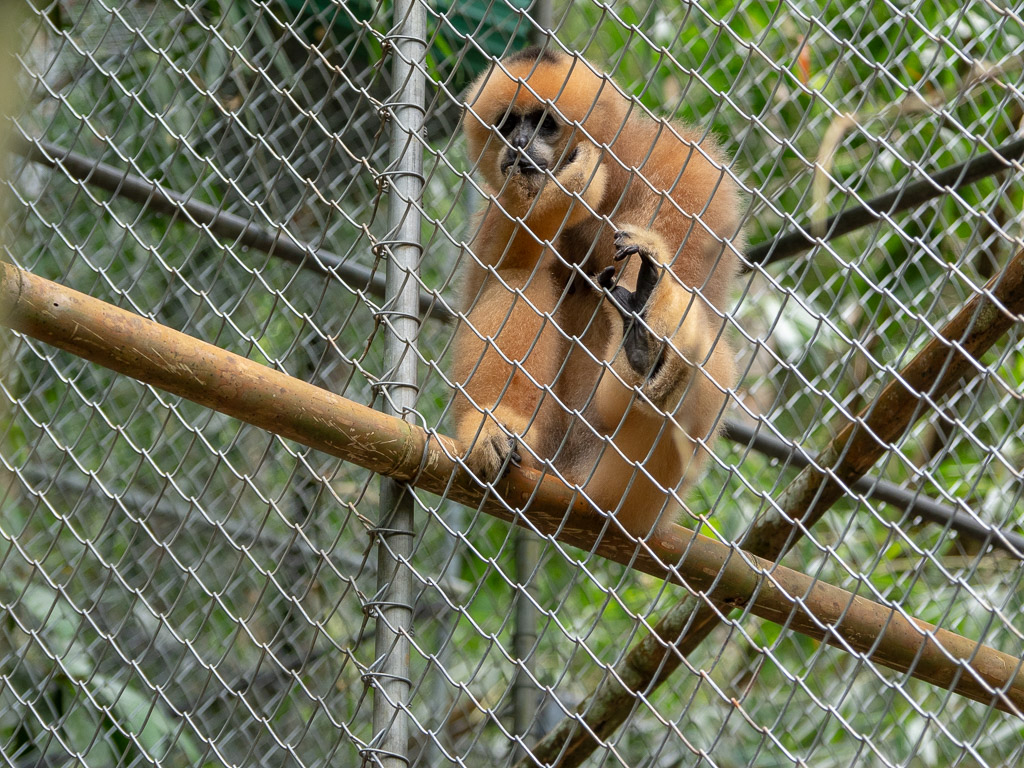 Although our main purpose in Thailand was to rest and enjoy the sun, I did convince our group to do one small hike in the rainforest. Ever since my first study abroad trip to Costa Rica back in 2005, I have loved the rainforest. So, now everytime we're in a tropical place, I always want to spend a day hiking. (See Taiwan hiking post from last year.)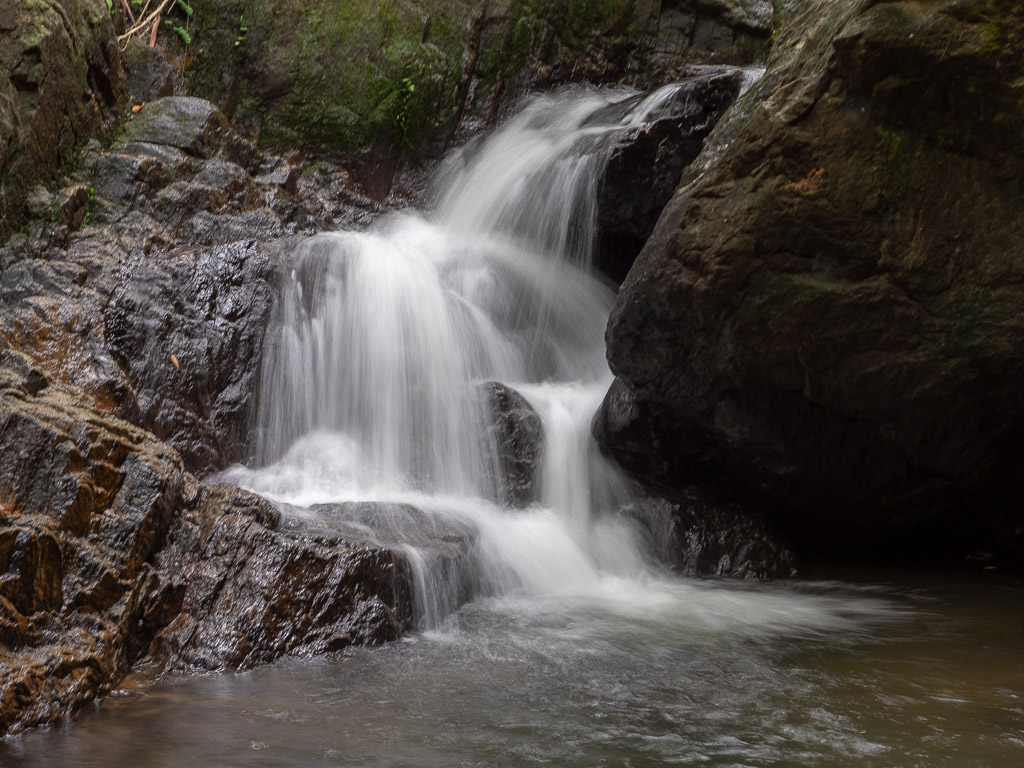 The downside is that it's really hot and humid in rainforests, and for people who didn't grow up on a swamp, that's kind of annoying. But I love it! Anyway, I convinced our group to take one teeny tiny hike (only a quarter mile each way) to see the biggest waterfall on the island. It was only 15 meters high, but still. Although the hike was so short, the path was rugged enough that I didn't feel like I was just taking a walk through a nature center. So it was a win-win!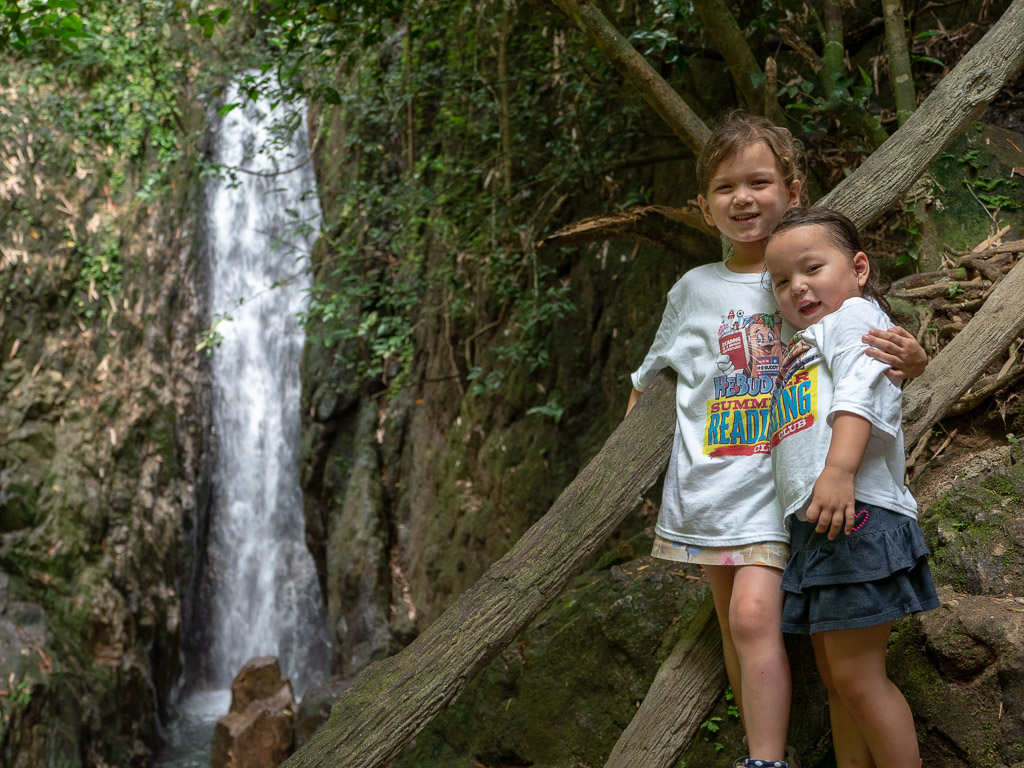 I also snuck along one of M and E's favorite card games to play next to the waterfall, since it's always a little disappointing to get there, take a few pictures and then be done right away. So, there's nothing like a game of unicorn-themed Go Fish to give you the chance to soak in the nature! M is on a hiking-Go-Fish winning streak.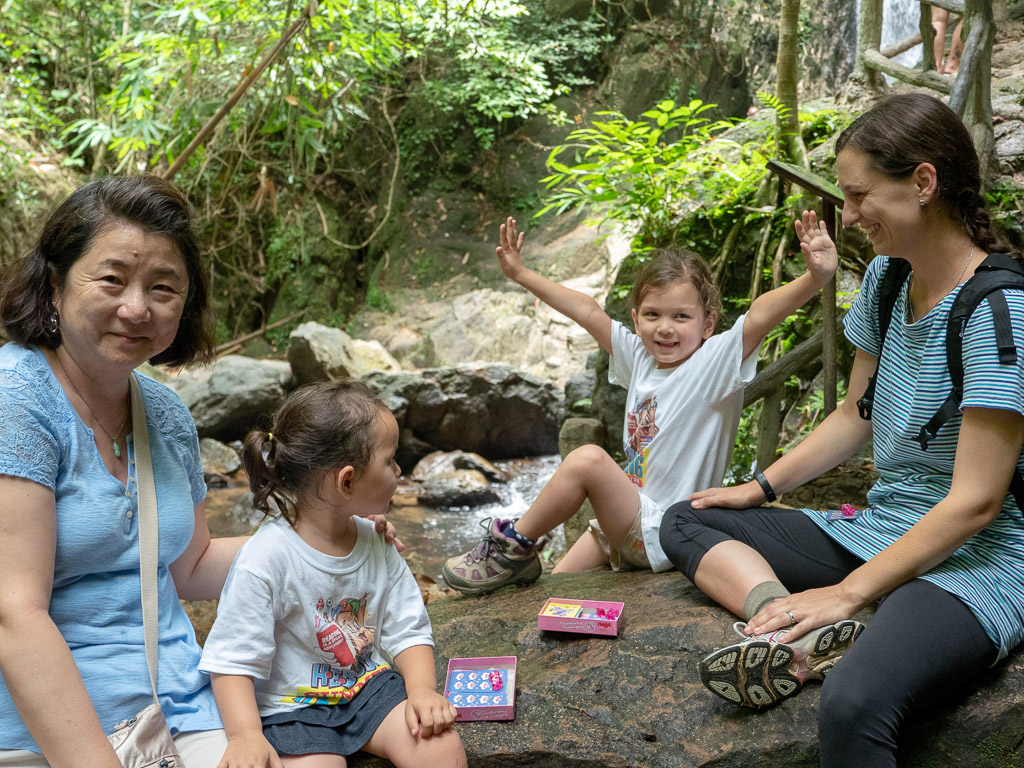 On our way out, we also got to stop by a Gibbon Rehab Center, where they keep gibbons (which are not monkeys) who have been rescued from being tourist traps. (Pay some money, take a picture with the poached baby monk-uhh- gibbon.) The kids loved it! We sat there for probably half an hour just watching their favorite golden-colored gibbon swing around. Also, M seemed to really enjoy that people were helping gibbons there, since she's starting to understand what it means for an animal to be endangered. She was also really proud to contribute to the effort by choosing a keychain at the gift shop that was gold just like their favorite gibbon. She named it Gibby.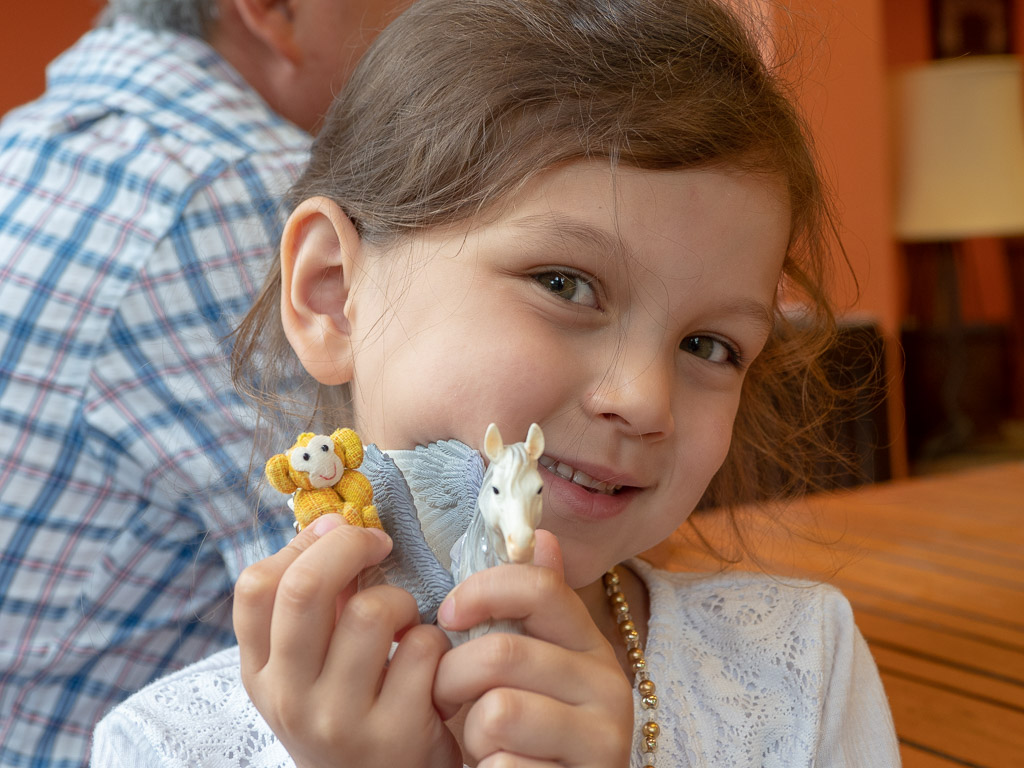 After we got back to the hotel, you can guess what we did. Yep, the kids went swimming.