We had a successful birthday party for M this weekend!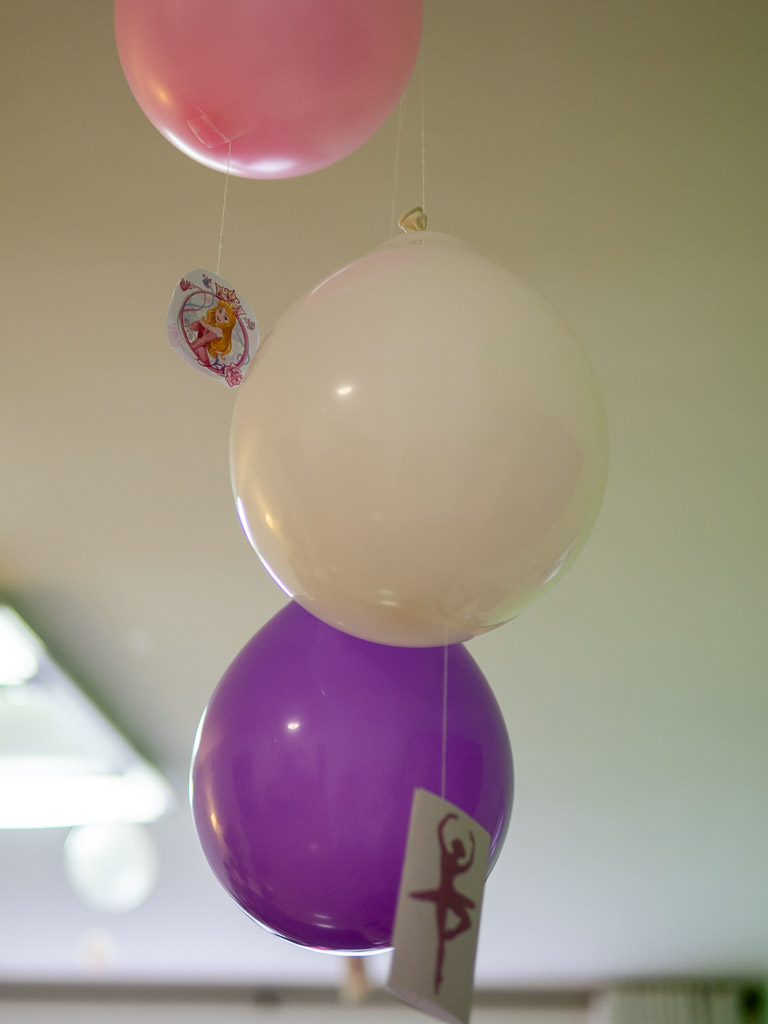 The whole kid-birthday-party thing has been a bit of a learning curve for me. I mean, I think we had a few (mostly) successful parties in the States, but then we came here and I suddenly needed to try to adapt the party to a whole new culture, and it has been a challenge! Last year we did one that M was really happy with, but that I was less than happy about. So, I learned a lot and this year's was much better!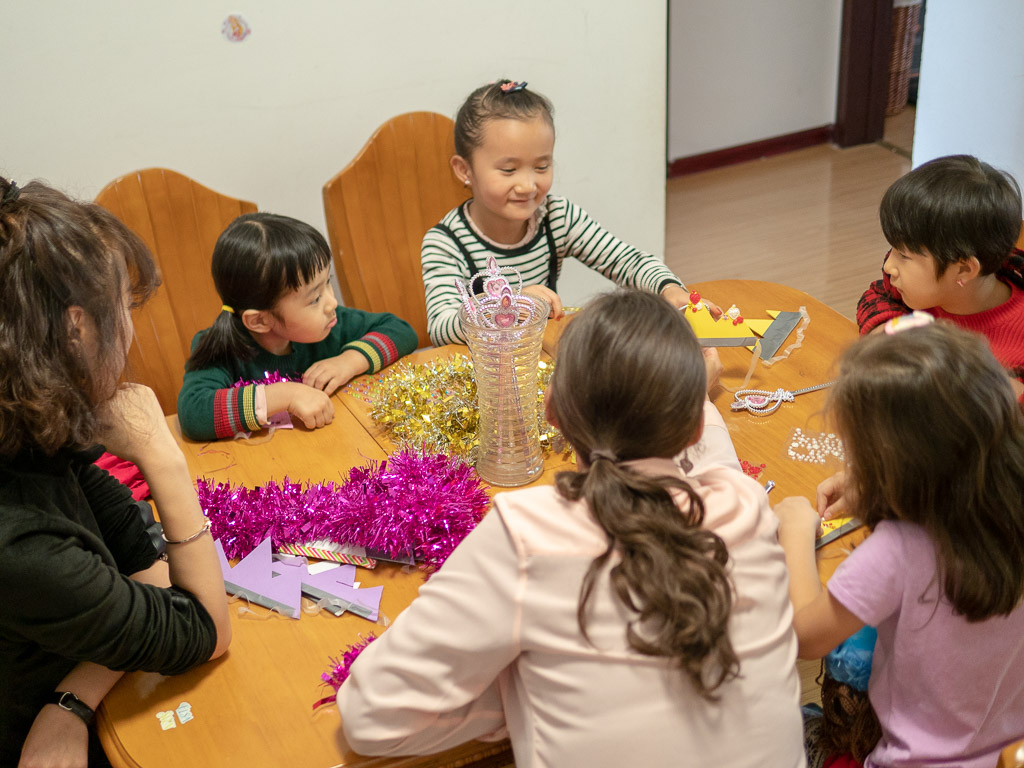 One of the things I learned is that competitiveness is not wired into these kids from birth like it is for American kids. So last year they didn't exactly appreciate the games. This year, I did some research on cooperative games, and we played Pass the Parcel (actually, it's a great game, you should try it) and that game where you tie balloons with candy inside to everyone's ankle and then if you pop someone's balloon you get the candy.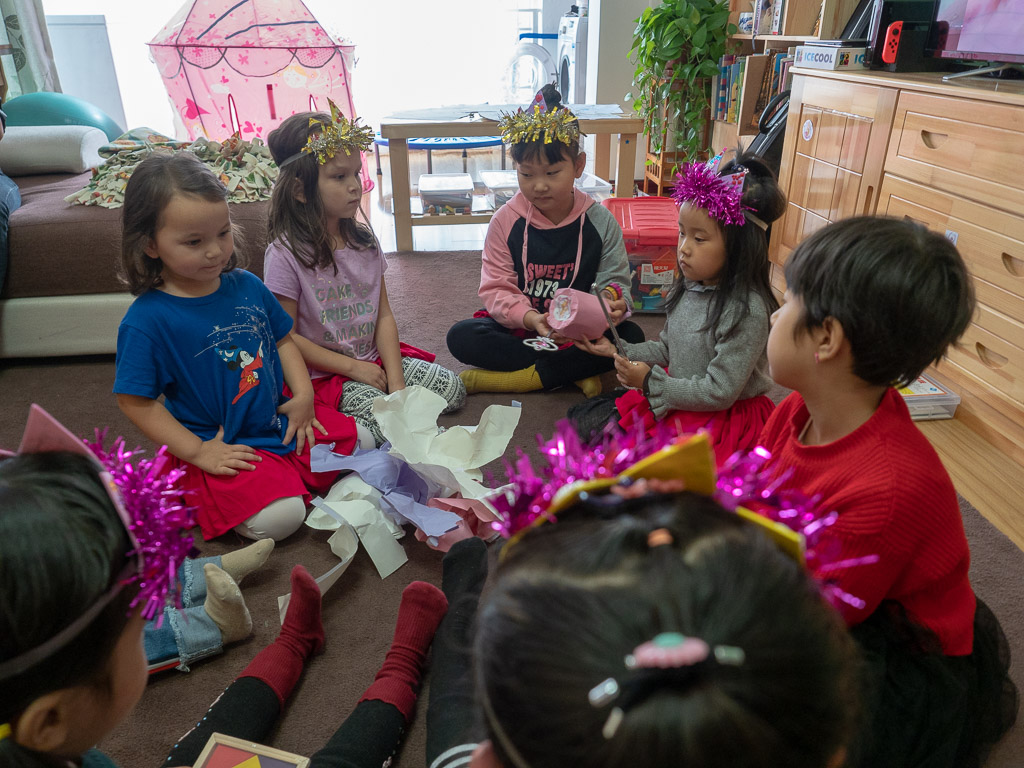 Although now that I'm describing those games, they're not that cooperative. But the point is that everyone gets a prize in both of those. And the kids loved them! I also spent a lot of effort making favors for the kids. Since M chose the theme of Sleeping Beauty (Disney princess + Tchaikovsky ballet), I made, YES MADE, tutus for all the kids. Eleven tutus. In three days. Now that was an adventure.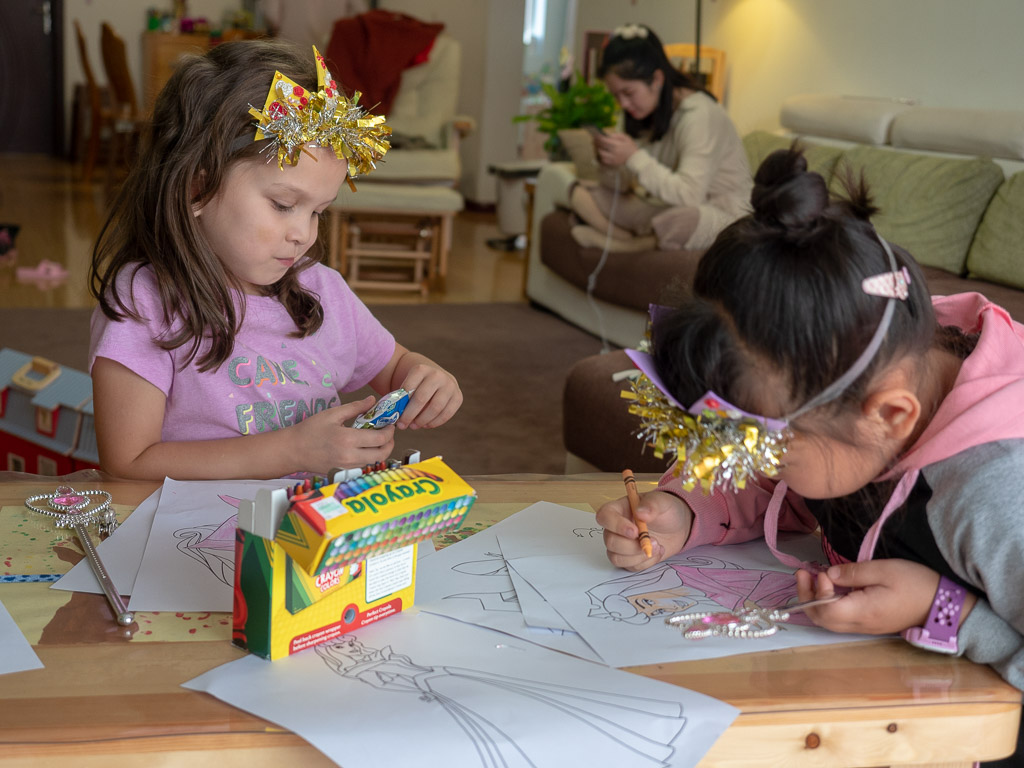 Because in typical local fashion, we didn't decide until Monday night that we were going to have the party on Saturday. Which means it was too late for me to order tulle online. So I just frantically ran around town looking for any fabric whatsoever that was a princessy color and would work for a tutu. And I needed 10 yards of it. I did find something eventually and then I sewed like a maniac until midnight the night before the party. But they came out pretty good! And the little girls were crazy about them. We also gave each girl a wand (fairies are a big part of the Sleeping Beauty story) and they all made crowns out of foam paper. They looked so cute in their little princess/fairy/ballerina get-up!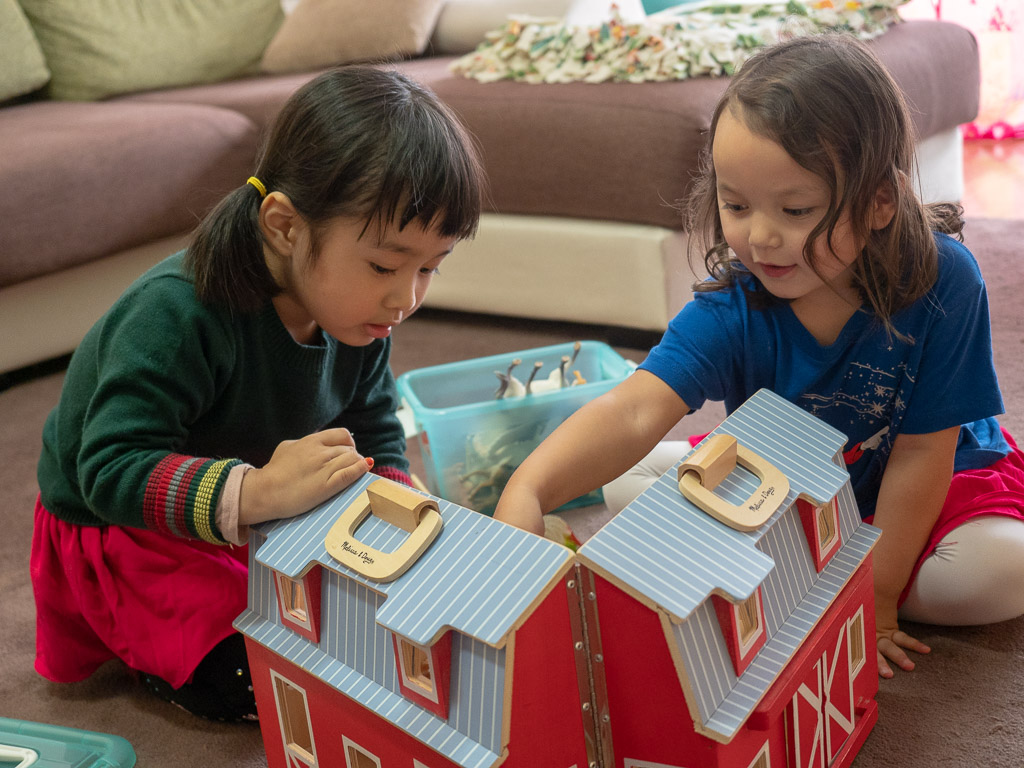 So, I'd say it was a successful party! Most of M's closest friends from school came and even one of E's new friends came. Everyone seemed relaxed and happy and all the little girls clearly enjoyed themselves with the princess stuff. I'm so glad we've made so much progress on figuring out how to have a birthday party here!