We've been experimenting with our not-so-new pizza stone lately, and our latest thing is to have people over to make their own personal size pizzas!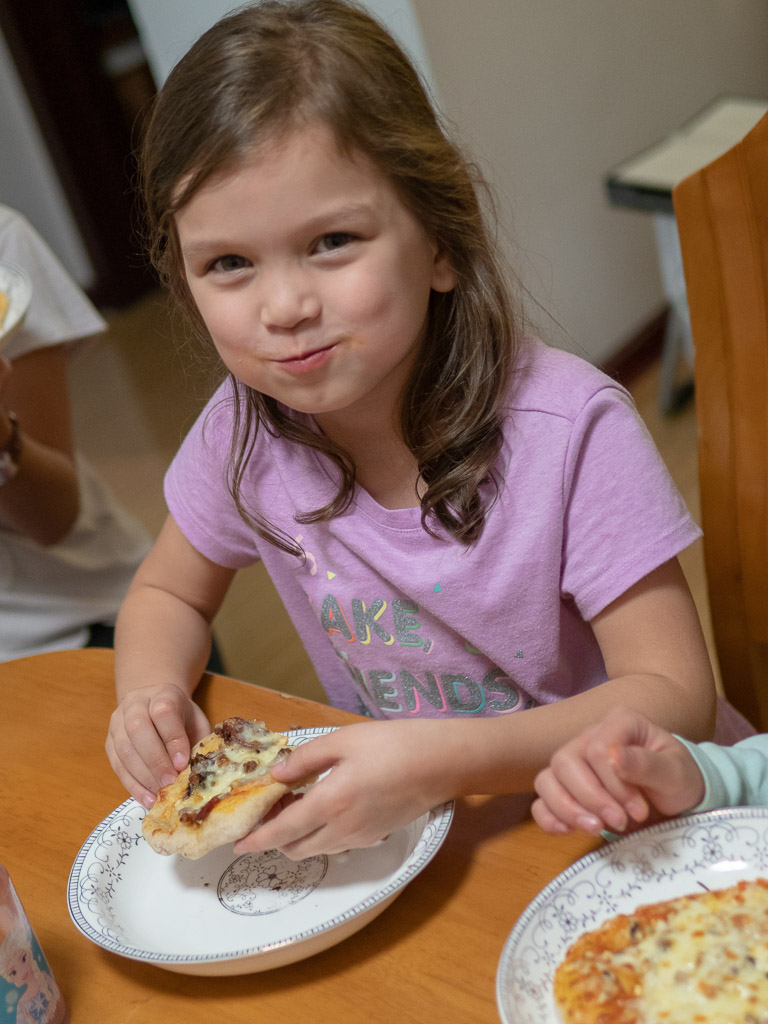 We brought the pizza stone (it's actually a pizza steel) back with us when we came back from our visit to the States last winter, but because we've been eating low-carb, we've mostly been making pizza-like things on the stone. Which actually are really delicious. But lately, since I hit my goal weight, I've been increasing the carbs, which means I make more things that are similar to normal food. So, we've been trying regular pizza! Although I still do use at least one third almond flour to make it more filling.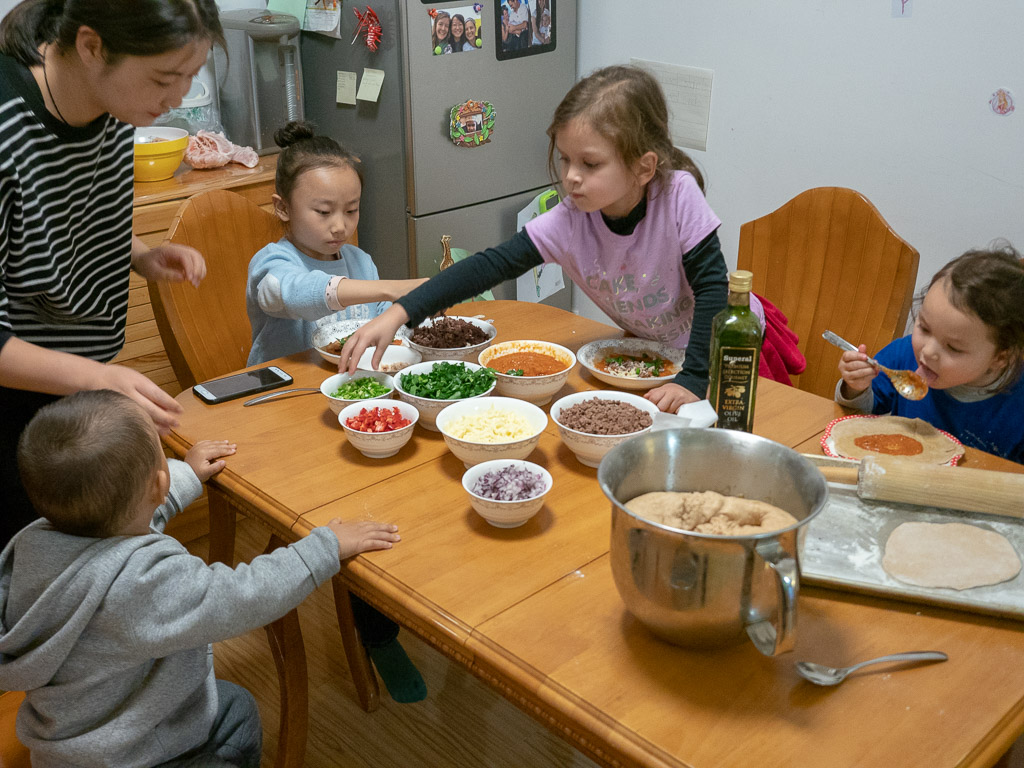 As I was preparing for M's birthday party, I also suddenly remembered that when I was a kid, my birthday parties regularly involved me and all my friends making our own pizzas for dinner. So, we decided to try it with some local friends last weekend. It was a blast! Of course the kids loved getting to make it themselves and choose whatever toppings they wanted. E added all of the meat toppings and nothing else. M folded hers up kind of like a tortilla before I caught her and she happily ate it like a calzone.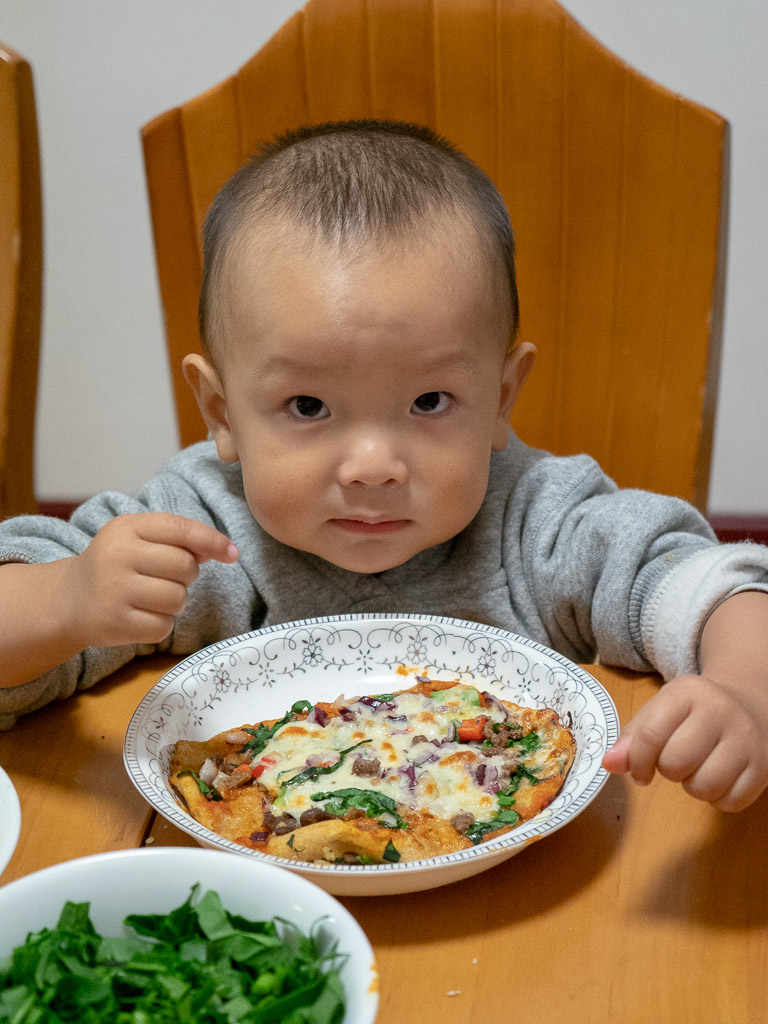 But one of our local friends liked it so much he made and ate nine! It was a huge hit. But it was exhausting for us! We basically spent two hours rolling out dough, making pizzas, getting them into the oven without dropping them upside down on the stone or burning ourselves and, of course, eating them. Also, I'm pretty sure most adults would like making a couple pizzas, but having to make nine of them is probably on the wrong side of the fun-work line.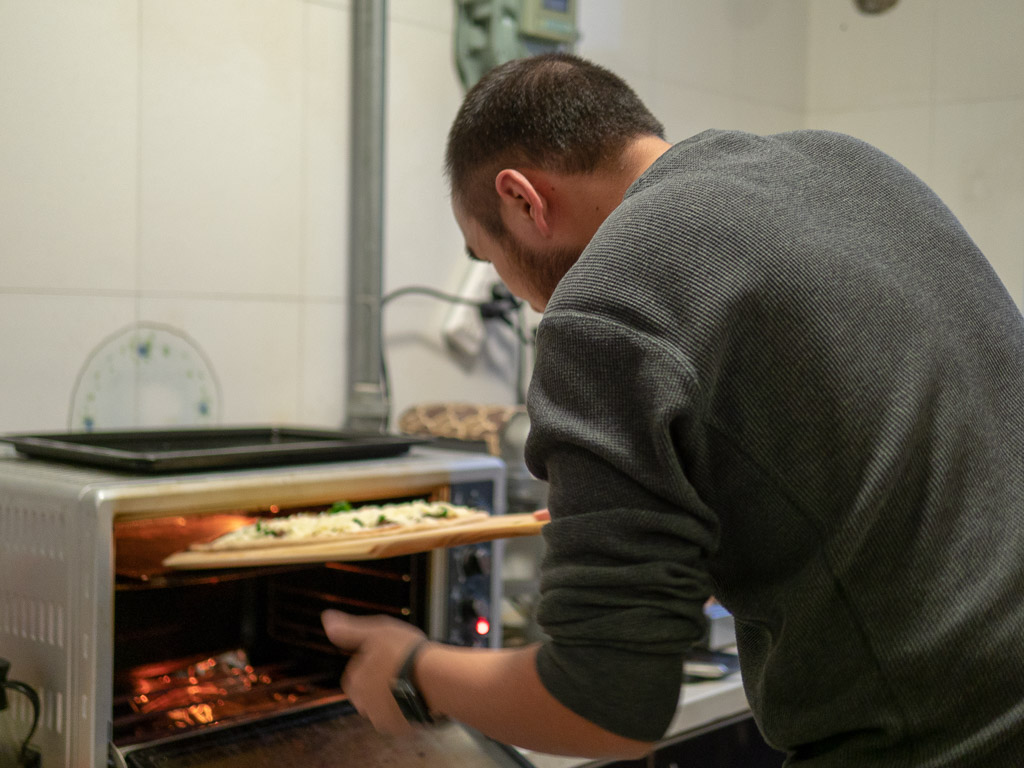 So, this weekend, we decided to try again. We bought a local pizza peel online (similar to this) and invited some expat friends over. We also decided that only the kids would make their own pizzas, but we would make big ones for the adults, to minimize the effort spent making them, transferring them in and out of the oven and remembering whose is whose.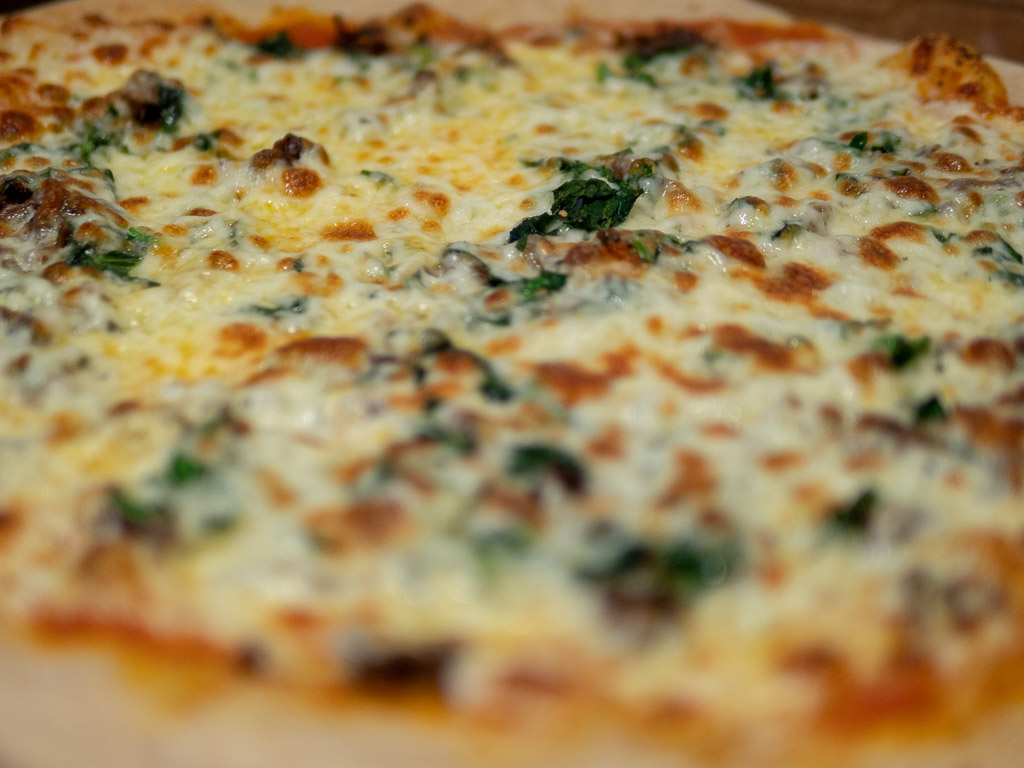 It was super successful! The pizza was easily the best we've ever had in this city. The peel made it MUCH easier to get the pizzas in and out of the oven. And everyone was really happy with it! Also, doing the big pizzas after the kids had already all made and eaten their personal pizzas allowed me to use up more of the toppings, so the leftovers were a lot more manageable.
I think I'll never go back to eating pizza out!