Well, it's that time of year.
Around Thanksgiving, we always start to get a little tired of being here. First of all, Thanksgiving is kind of a hard time to be away from family. But also, that's when it starts getting REALLY cold here. Like, doesn't-get-above-freezing, don't-go-outside-unless-you-have-to cold. Also, since we usually visit the States over the winter break, this is about the time we start counting down. So, it's a hard time to be here.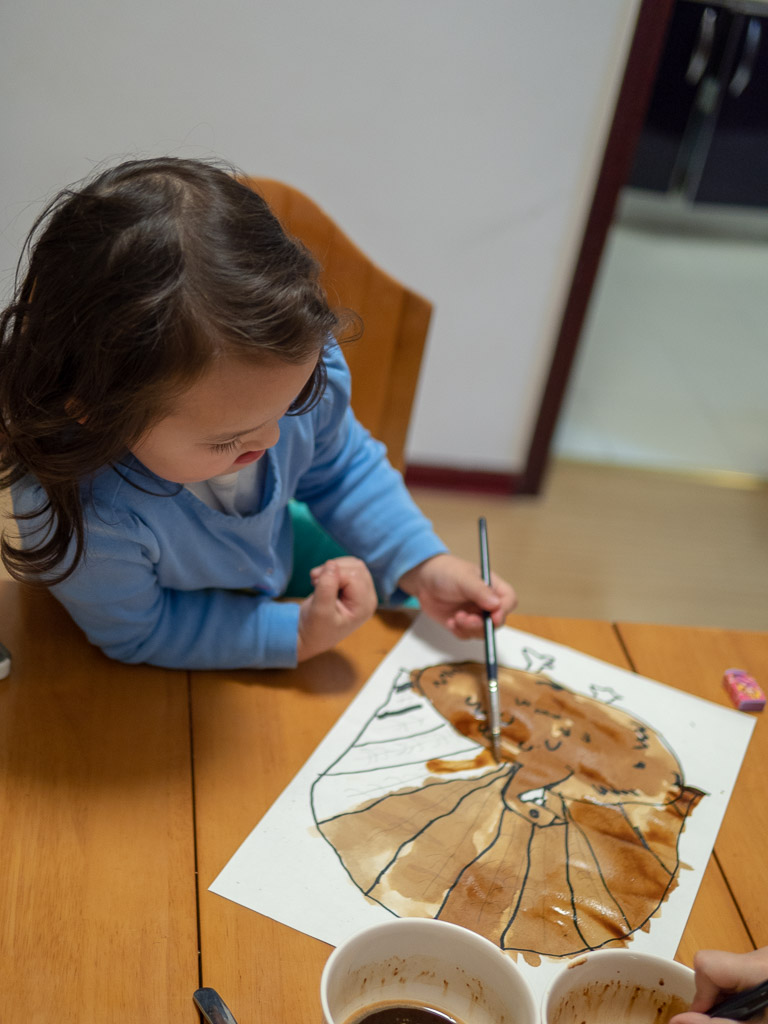 But that doesn't mean we can't try to have fun in the meantime! I've been sewing a lot in my free time, and I've actually gotten a lot better at it. When it comes to sewing, "better" means two things: first, it means my clothes are less crooked and second, it means I make them a lot faster. So, I've been enjoying not only getting the crafting time, but also getting new clothes! In the below picture are some sweatpants I made for M.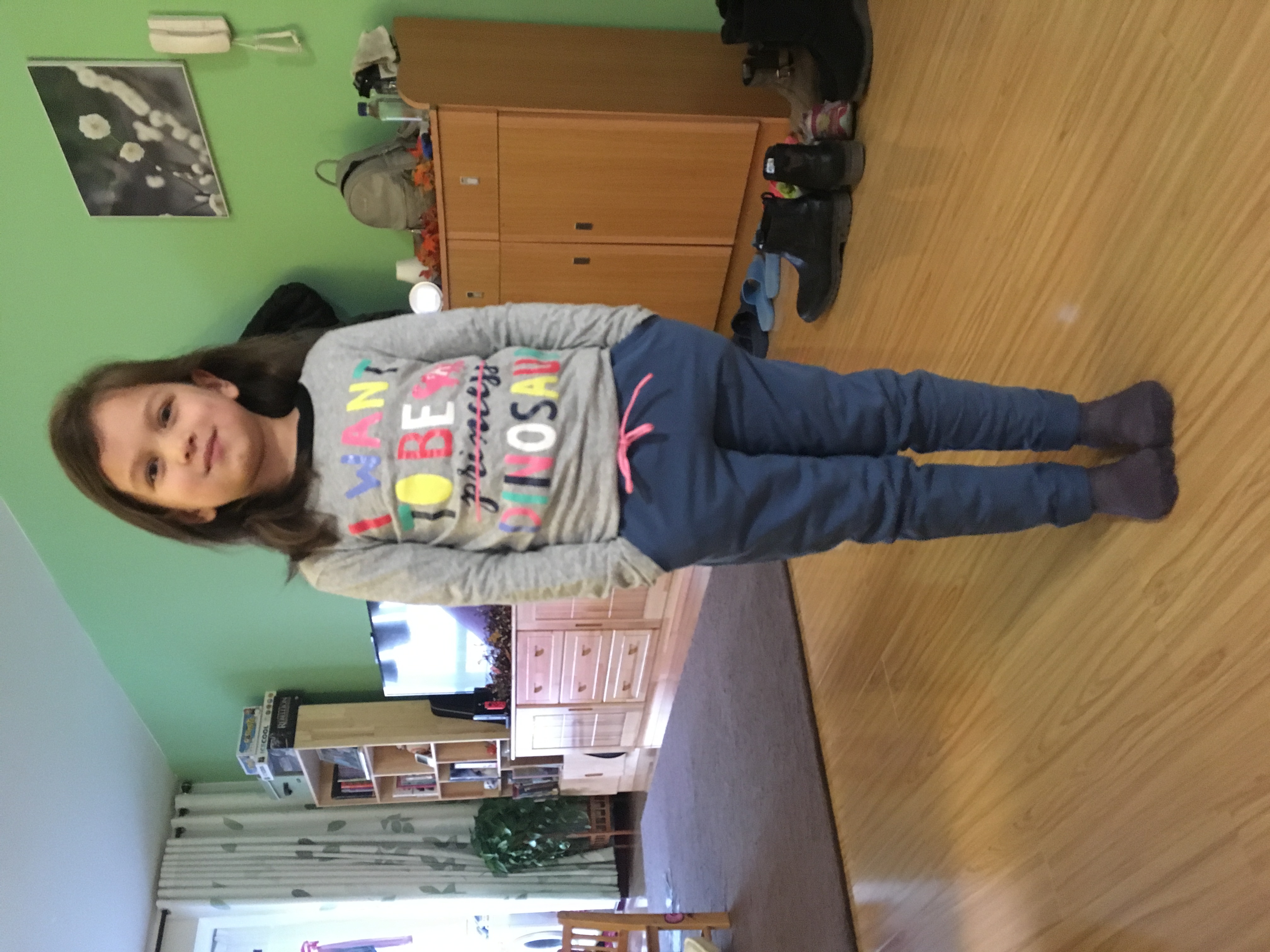 We've also been catching up on some art nights and symphony nights that got delayed this fall for some reason or another. M loves art night so much that she often asks for more projects to do together. I wish I was organized enough to do more than one a month! But we have been enjoying the ones we've done.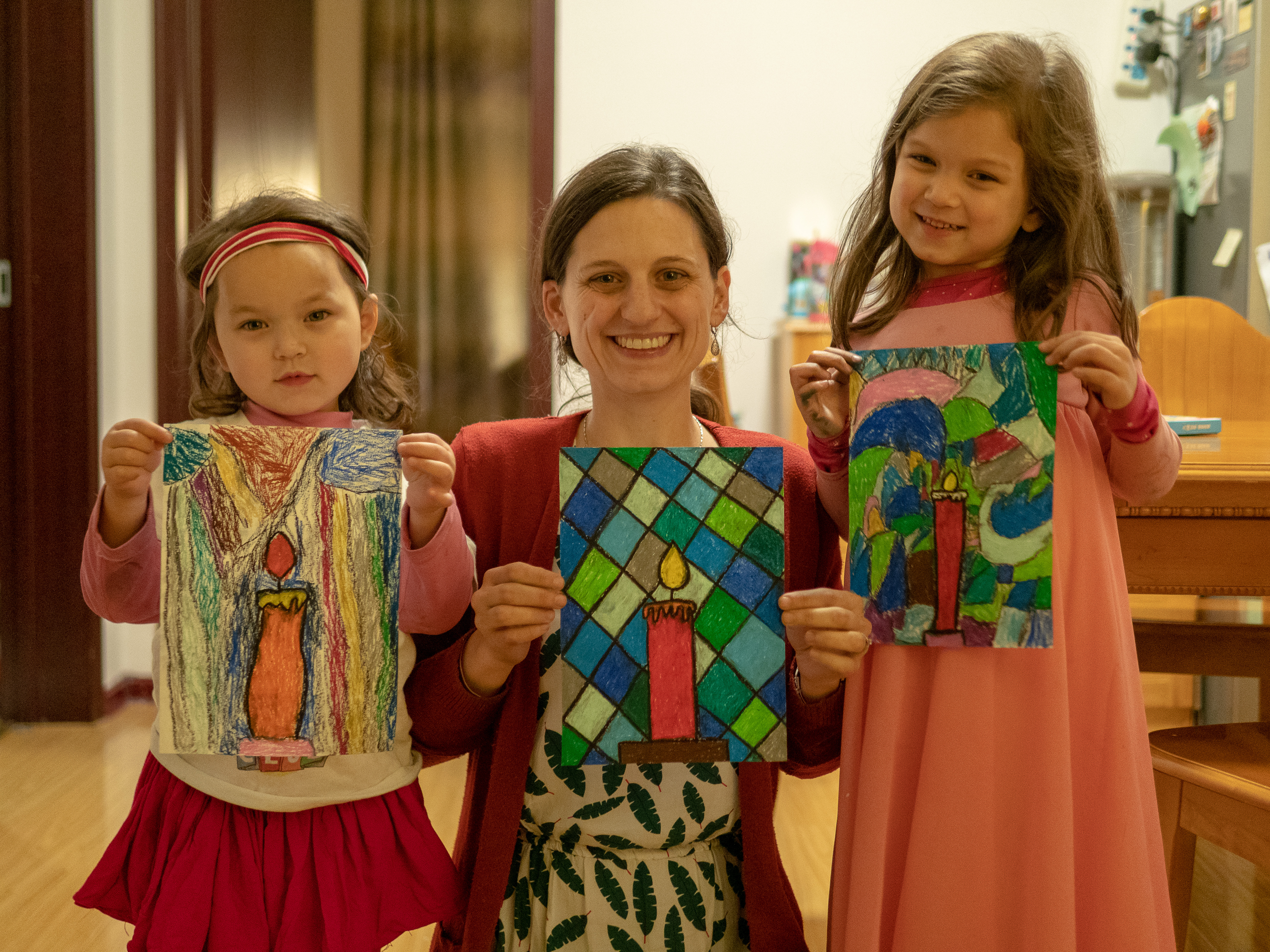 Also, after a semester of doing symphony nights every now and then (where we watch one movement of a symphony on YouTube), we decided to take the kids to a real concert on New Year's Eve in the States! Although it'll be much longer than what we watch at home, and we won't be able to pause it for them to use the bathroom, we're all pretty excited for their first real concert!