Is putting up the tree together more fun? Or Christmas morning? It's a real toss up.
Maybe it's just us, but I just LOVE the afternoon we spend every year getting the house all decked out for Christmas! We turn on Christmas carols, make the kids hot chocolate with a candy cane in it as a stirring stick, and put up our tree. It's such fun!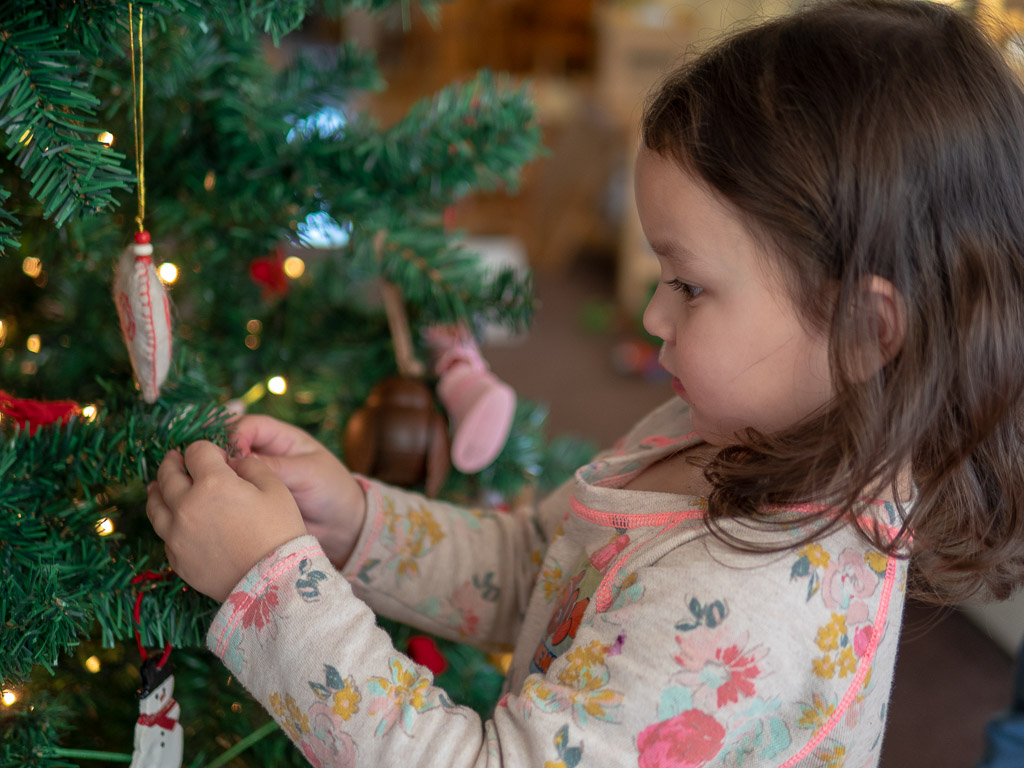 The kids are getting old enough to remember things, so they love pulling out the ornaments and Christmas toys and books from previous years and looking at them all again. M especially enjoyed reading all the Christmas books to E! They also seem to remember that Christmas morning brings lots of presents. So, although we've tried to teach them the true meaning of Christmas, I guess it's hard to compete with a MOUNTAIN OF PRESENTS. So, we'll have to brainstorm some strategies to work on that for next year.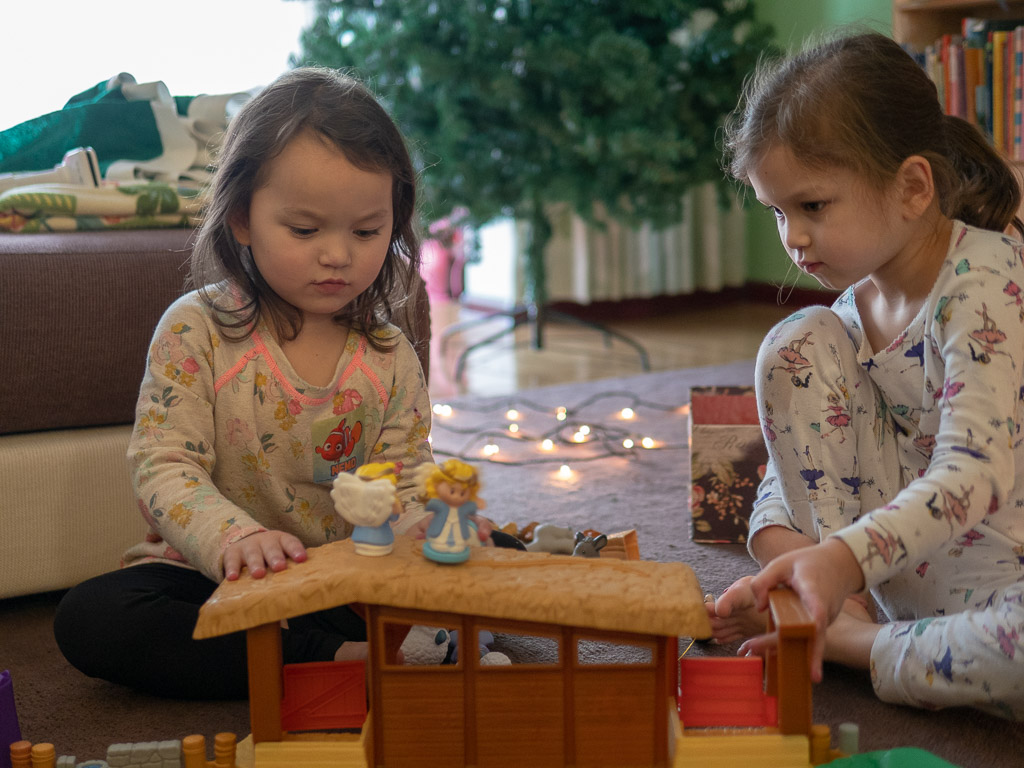 When we first set up our own tree four years ago, we had very few ornaments. And ornaments before Christmas tend to be pretty expensive, especially if you need a whole tree worth of them. So we bought a few boxes of candy canes, and I slowly started making ornaments, some out of salt dough, some out of craft sticks, some sewn felt ones. Well, over the years, we've added a couple of ornaments to our tree every year: we've made more, people have gifted us some and I've picked some up after Christmas when they go on sale. This is the first year I've looked at our tree and thought, "I think we have enough ornaments!" So that was a nice feeling.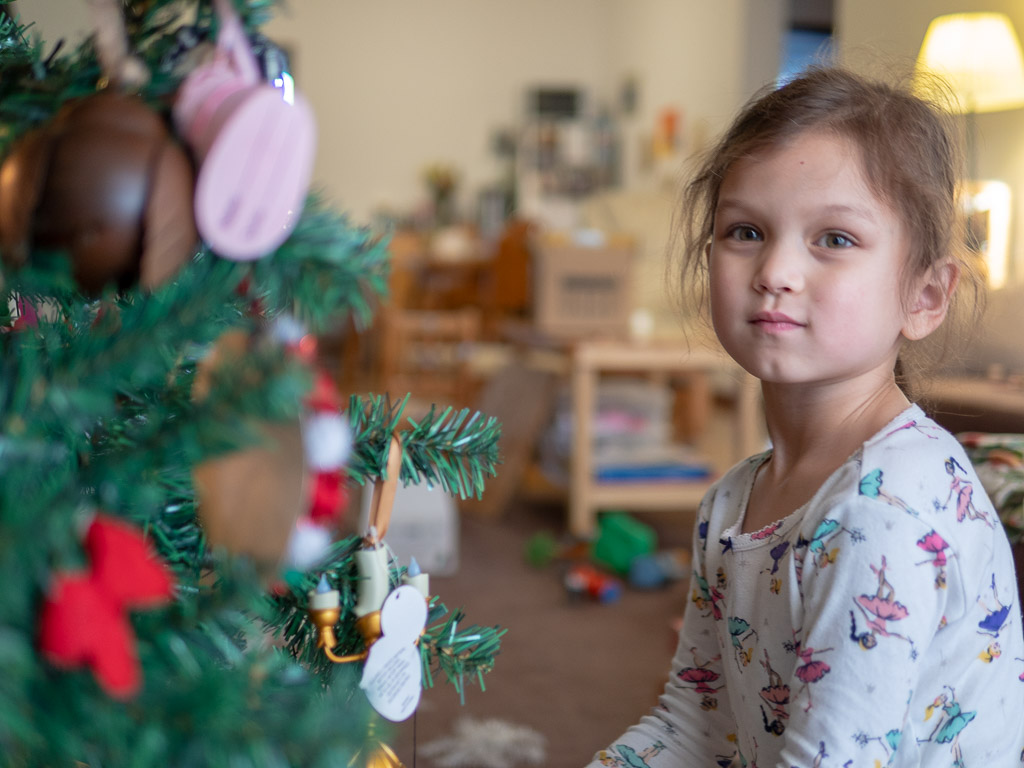 I've also been wanting to make a felt ornament nativity set for years, but it takes so much time to sew just one that I've never gotten around to starting a whole set. Well, apparently all I needed was an international flight without my kids. I went back to the States by myself for a wedding last weekend, and I made a whole set on airplanes! It took me at least twelve hours. No wonder I never started it before. But it definitely helped pass the time on the plane!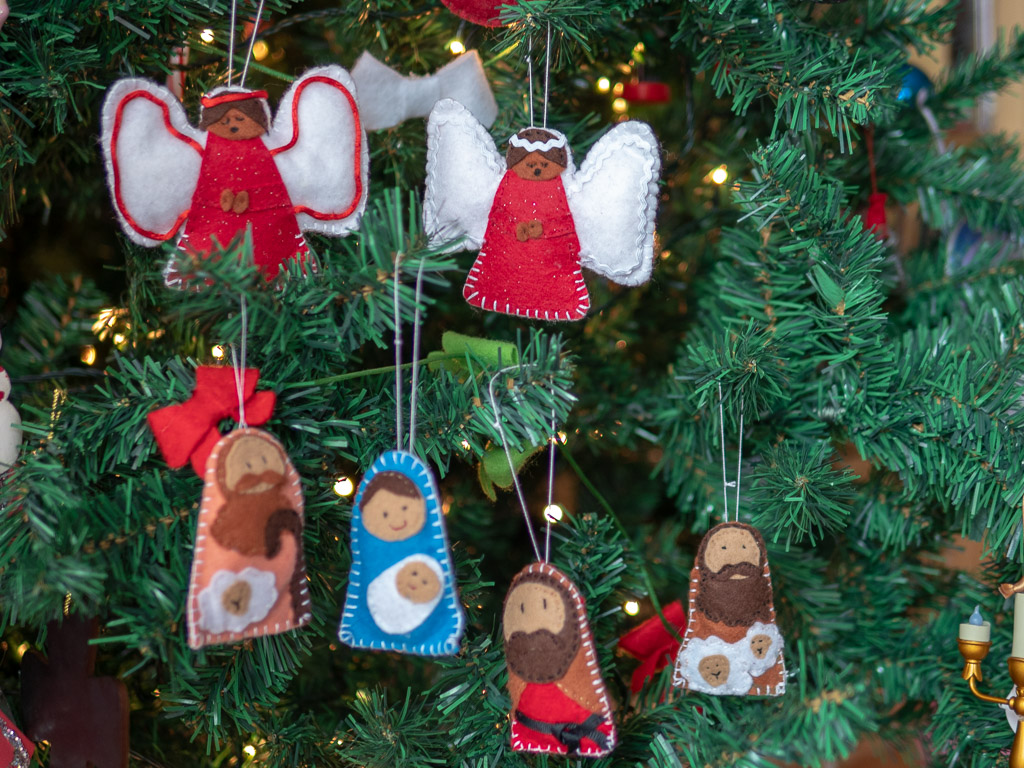 I love them!