Ooops I forgot to post about our actual Christmas morning...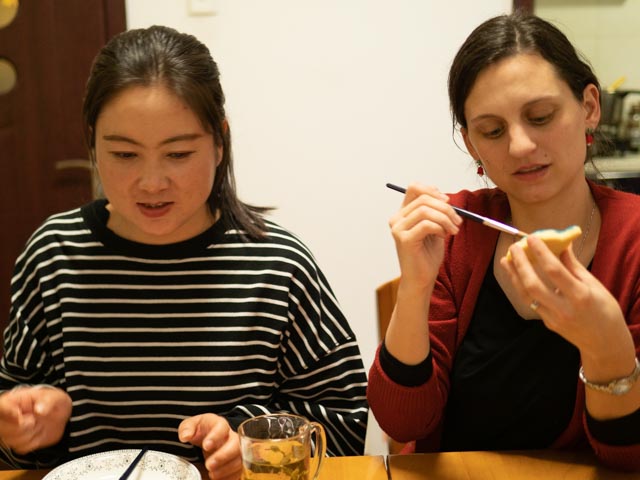 On Christmas Eve, we decorated cookies with friends, which is always a blast. I've discovered that instead of adding vanilla to the icing, which is normal, it makes it a lot more festive to add peppermint flavor! We also all thoroughly enjoyed the new Texas cookie cutter someone gave us last year.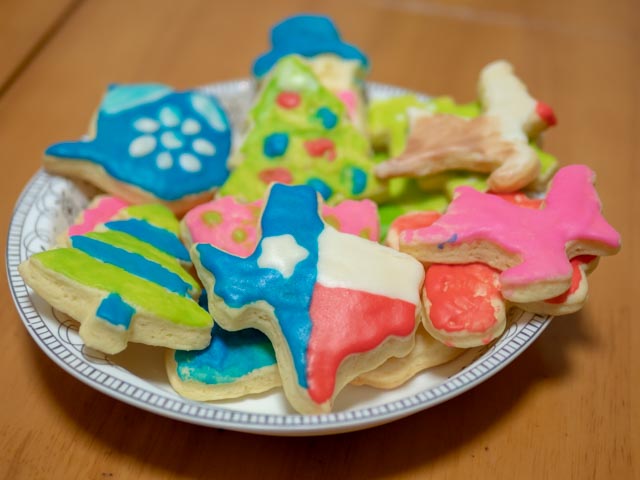 We usually do an art night once a month to compensate for the lack of art in the kids' schools, and it's hard to resist doing a Christmas themed one in December. This year, we have been so overwhelmed that we hadn't gotten around to doing it until it was Christmas Eve and we were having a Christmas party. But since it was a big ripped-paper mosaic, it ended up being the perfect party activity!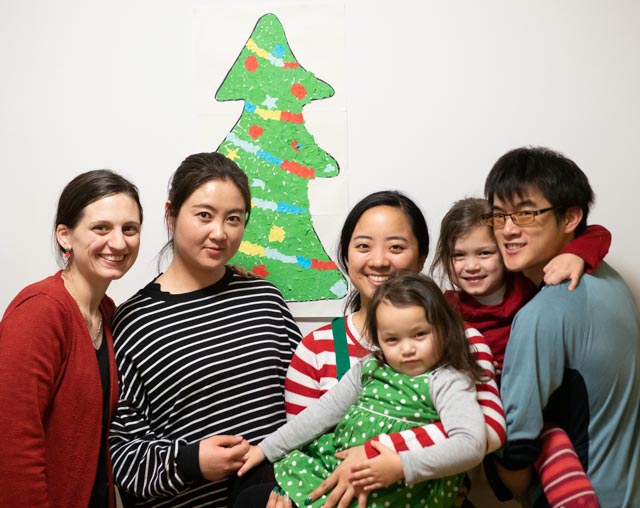 On Christmas morning, we had our usual cinnamon rolls, which I unfortunately forgot to get up early to take out of the fridge to rise. So we were all starving as we opened our presents and then we pretty much ate nothing but cinnamon rolls all day. I'm a great mom.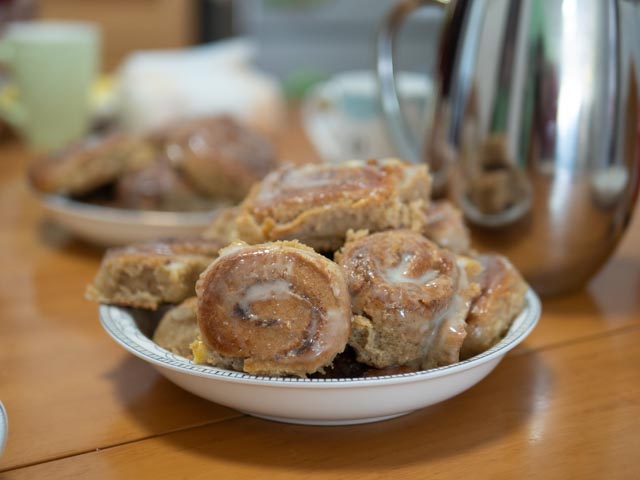 The kids enjoyed opening their presents of course, but the nice thing about this year was that we had asked their grandparents to keep their presents in the States so they could play with them while we're there. So it wasn't such an overwhelming Christmas morning. Although they still had quite a few things, and M got to open her newest set of American Girl books so that she could bring them to read on the plane!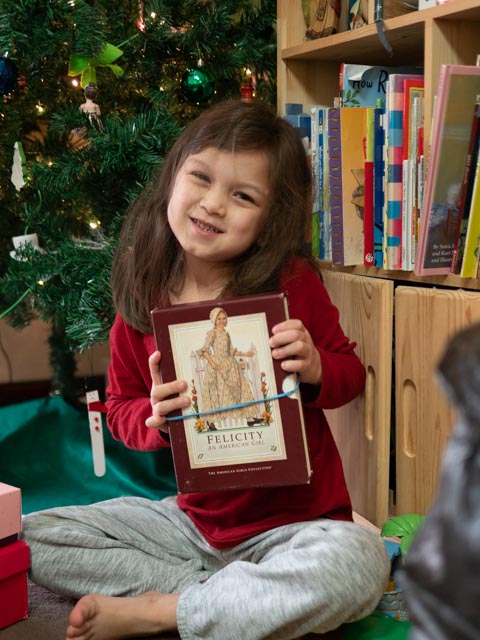 It was a great Christmas! We made it through another year and are excited for what the next one will hold!