We usually have a party for Easter and invite a lot of the kids' friends, but given the survival stage thing (see previous post), I thought we should maybe do something more chill this year.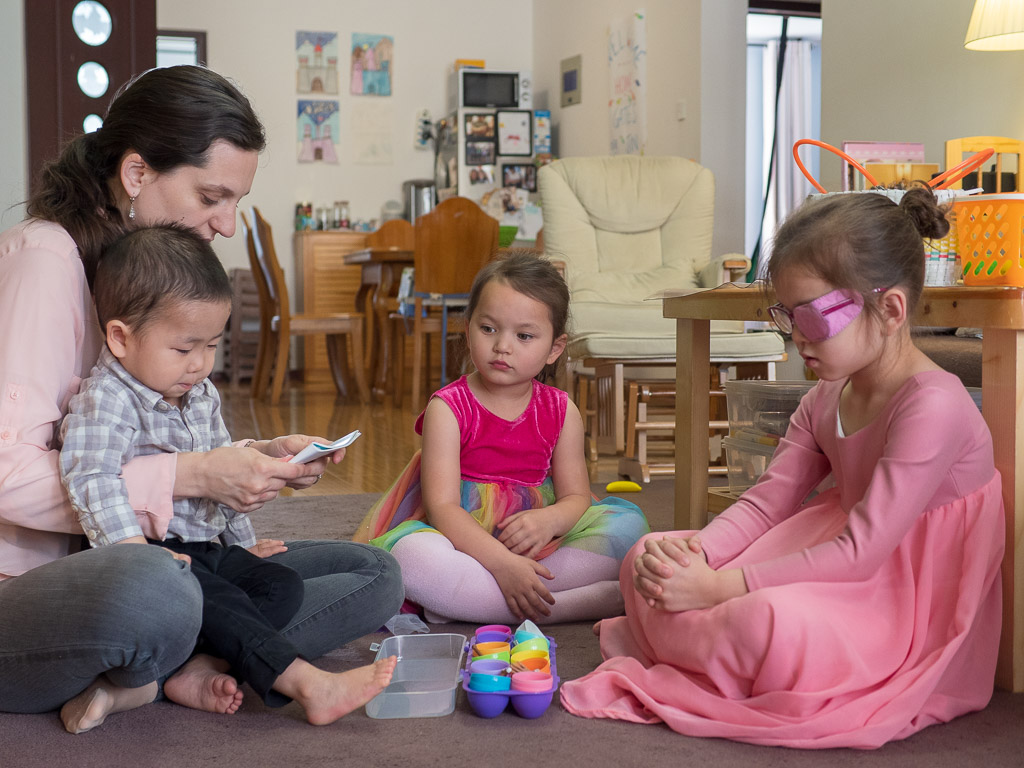 I didn't plan very much until Easter weekend, except that someone brought us a set of Resurrection Eggs a few weeks ago (we saw a few people while we were on our adoption trip). So every day we did one or two Resurrection Eggs (which, by the way, I highly recommend) and the kids actually learned a lot more about the Easter story than they have in years past. We also had the foresight to buy some fried onions online (finally available here!) a few weeks ago so that I could make green bean casserole for Easter dinner.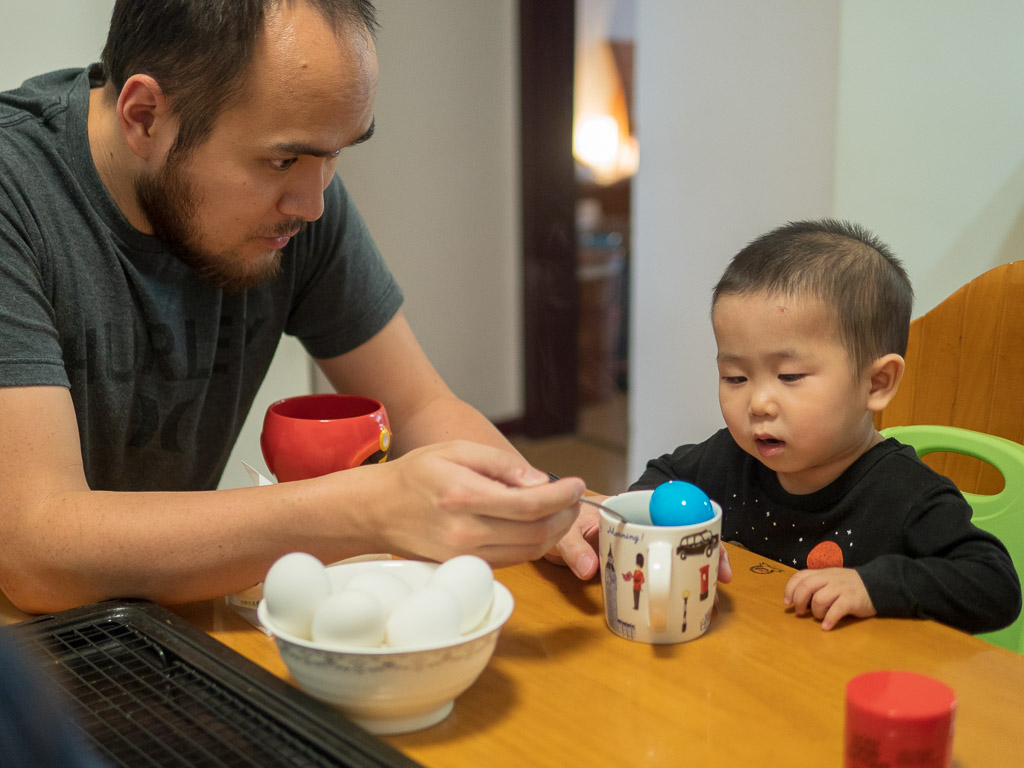 Other than that, I just ran out Saturday afternoon and splurged on the more expensive white eggs so we could dye them. We did do Easter baskets, but we didn't have that much candy and also I'm starting to wonder why anyone thinks it's a good idea to give kids that much candy for breakfast, so their baskets were pretty sad. But everyone seemed to have a good time anyway. We ended up hiding dozens of empty eggs and let the kids find them and they didn't mind at all that there was no candy in them. Next year I think we're going to make something together on Saturday and put it in the basket for their breakfast. Like breakfast cookies or something. We'll see how that turns out, but hopefully it'll be a good way to have fun together and avoid the candy overload on Easter morning.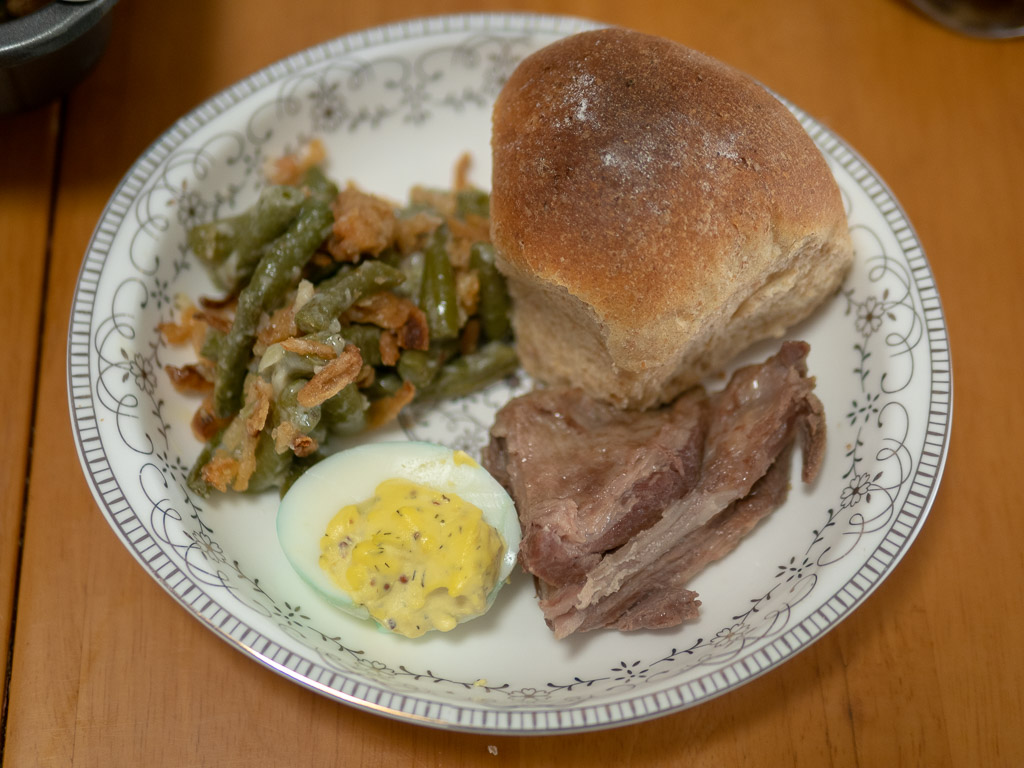 Our Easter dinner turned out to be pretty easy too. The girls peeled the dyed eggs for the deviled eggs and H helped pressure cook the lamb ribs, so all I made was bread rolls (in the bread machine) and the green bean casserole. It was a super fancy dinner but not a lot of stress! Of course, we all missed our usual Easter party, but it was pretty nice to be able to enjoy the holiday without being exhausted at the end of it!