You would've thought we'd be done with epic Children's Day celebrations for this year after that school event.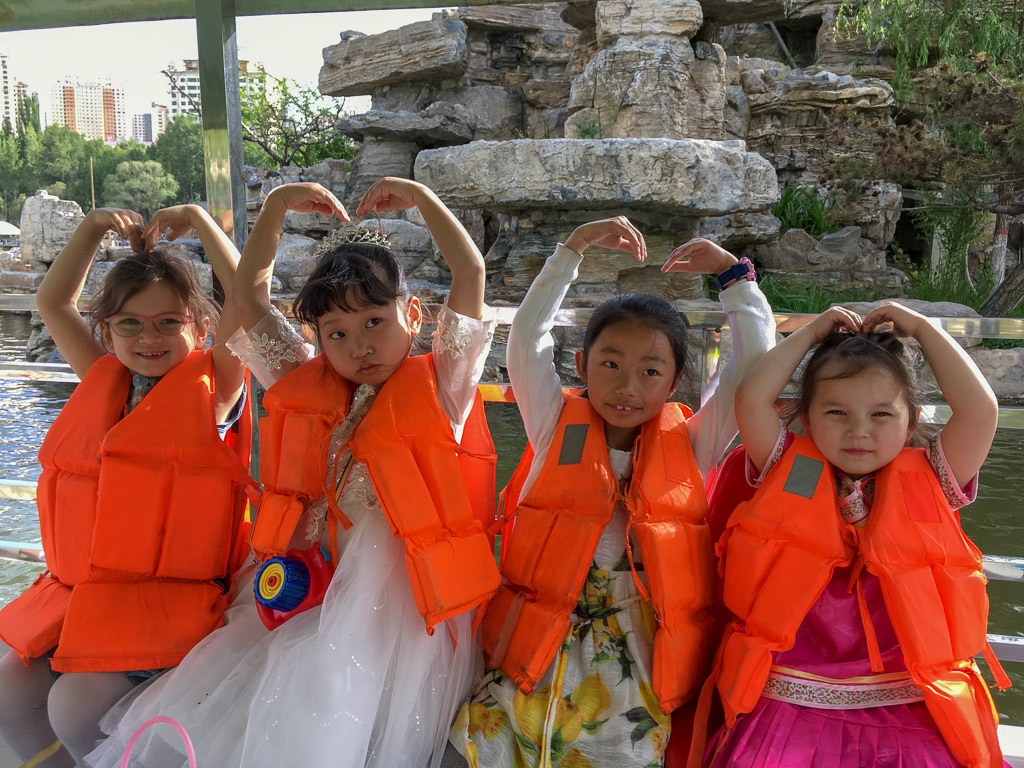 But apparently, we felt the need to still go out on actual Children's Day, which unfortunately for us, was on a weekend (so the whole city took their kids out). So I reached out to a friend of ours and asked if she wanted to go out with us, and she suggested doing paddle boats at a park. Seemed fun! Whoa buddy, we had no idea what we were getting into. I have never seen such huge crowds in this city. We had to elbow our way into the park (which should've been our first clue to turn around), and then we waited for two hours before it was our turn with the boat. Of course once we were on the boat, everyone loved it! G was pretty terrified, but he enjoyed pointing out all the other boats we crashed into and all the fish. We let the girls paddle a lot, and that increased our crashes, much to everyone's enjoyment.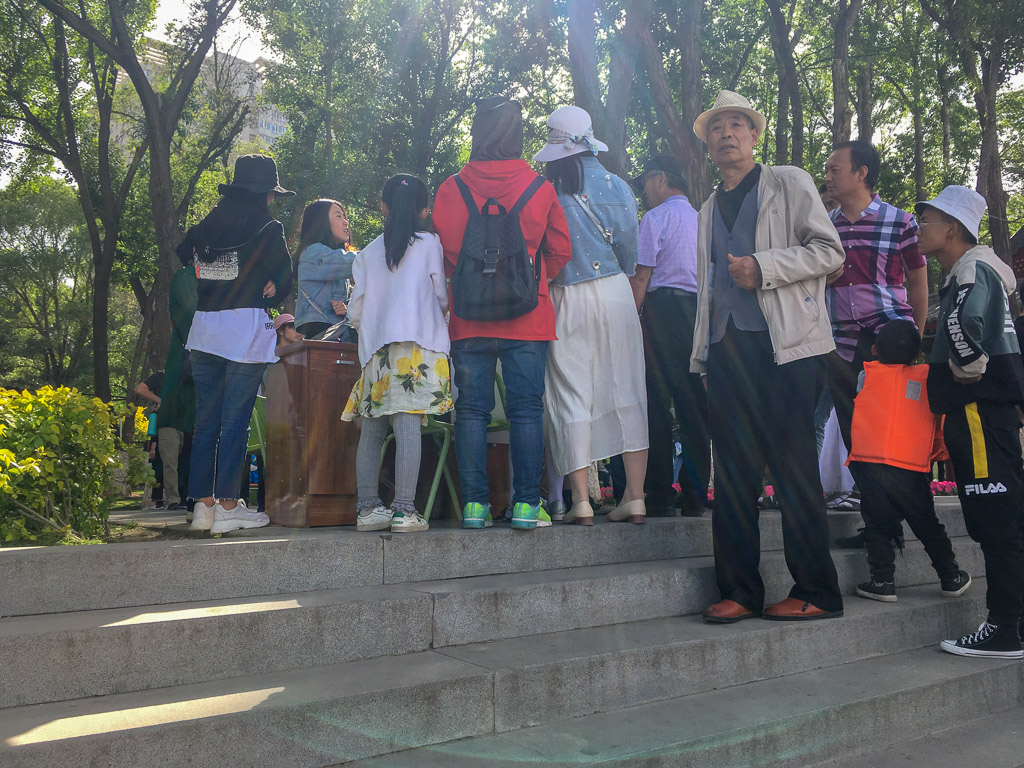 Also, we let the kids pick what we would eat for lunch and they agreed on croissants and bacon (seriously!). Not a croissant sandwich, but two separate things. We did end up eating the bacon on salad like bacon bits, so that balanced things out a little. Luckily for them, we had a half recipe of croissant dough in the freezer leftover from my birthday so we were willing to make it for them. We also found some marzipan in the pantry, so we put that inside! Despite having been frozen for more than half a year, they were really, really good. We thought we would have dinner with our friend that we went out with, but she had other plans, so we just ate at a noodle shop near our house, which is also a big hit with the kids. So they had a great day!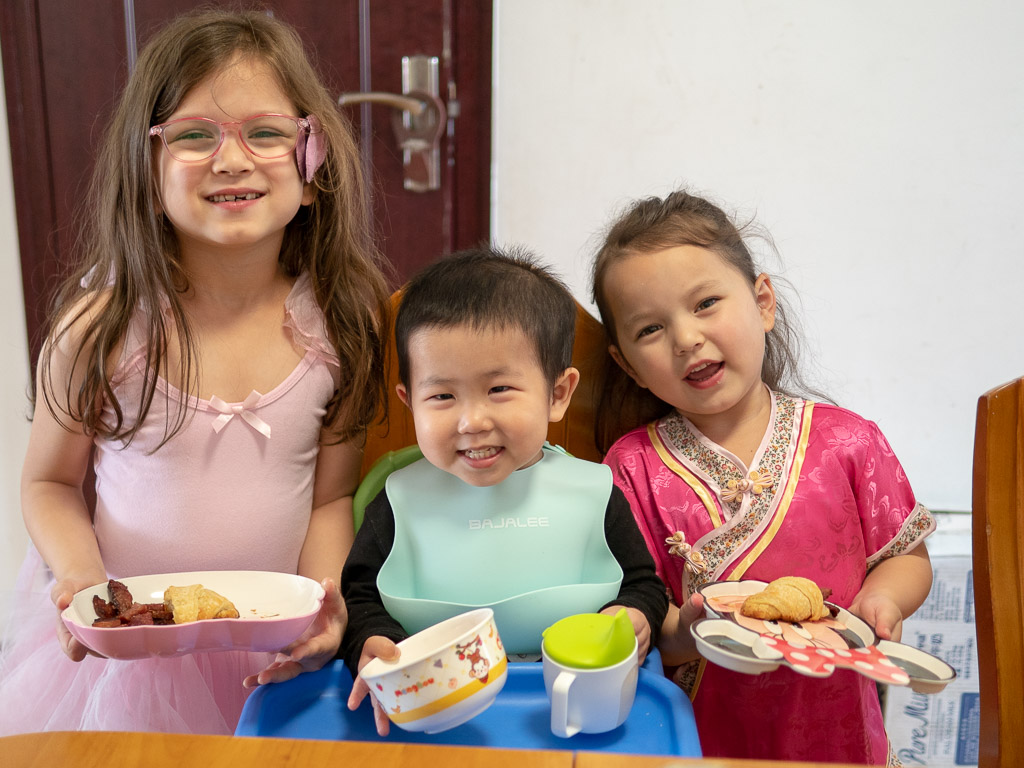 We were exhausted by the time we got back home (which was, by the way, 10pm). But the kids had had a lot of fun. They didn't seem to mind the two hour waiting time since they were playing with their friends the whole time anyway. And we had discovered that the noodle shop across the street from us is surprisingly good, despite being a bit far from the foodie center of the city, and G is crazy about noodles. So we'll probably be going there more often!