Even though this is supposed to be a desert, last Saturday it rained the entire day, so we didn't get to do our normal playing outside. The kids were devastated. So we invented a "rain walk!"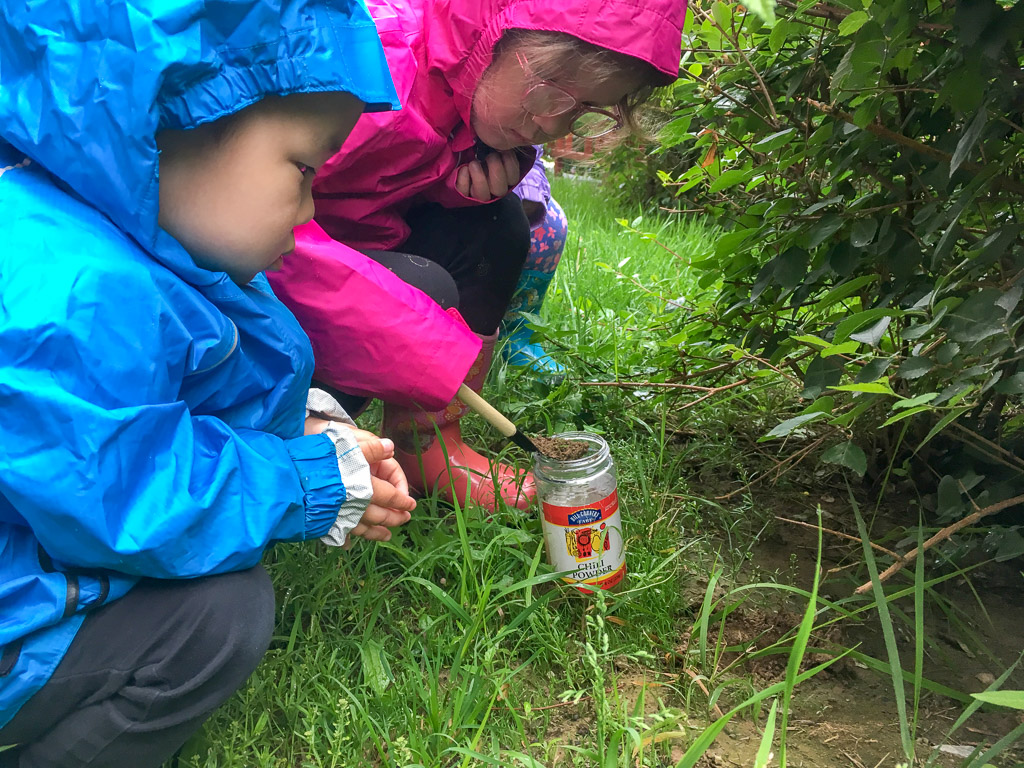 I don't know how I came up with it, but everyone was a fan right away. They all got their rain jackets and rain boots on and we went outside to first take a look at things for the girls' nature books. It was really only drizzling, which is just right for a walk. M had also just learned about soil, so we decided to do one of the recommended projects in her Earth Encyclopedia where we dig a hole and put a paper cup in it so that the top is level with the soil. Then you get it out the next morning and see what kind of stuff fell into it. So, E did her nature journal and M dug a pretty good hole. G mostly tried to wrap his mind around purposely being outside in the rain.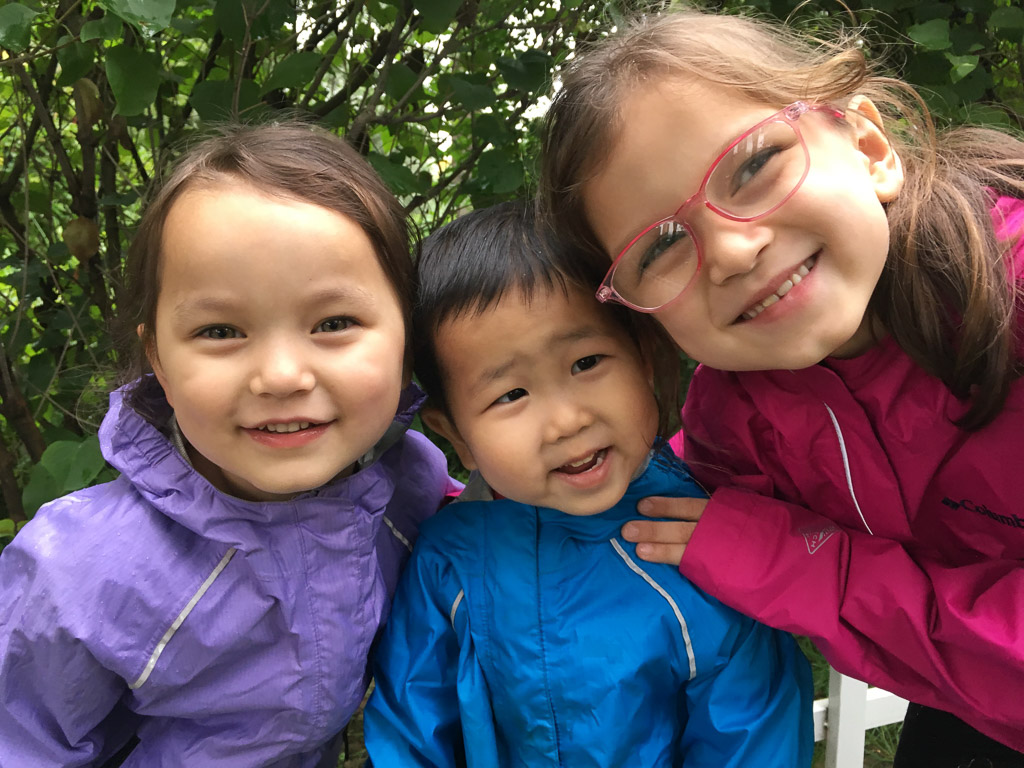 After all that, we walked over to a nearby park where there are lots of plants and some short walking paths. We walked around and chatted and M looked for something for her nature book and G faced the very real challenge of stepping from one stone to the next on the path while E ran ahead of him and urged him on. Everyone had a blast!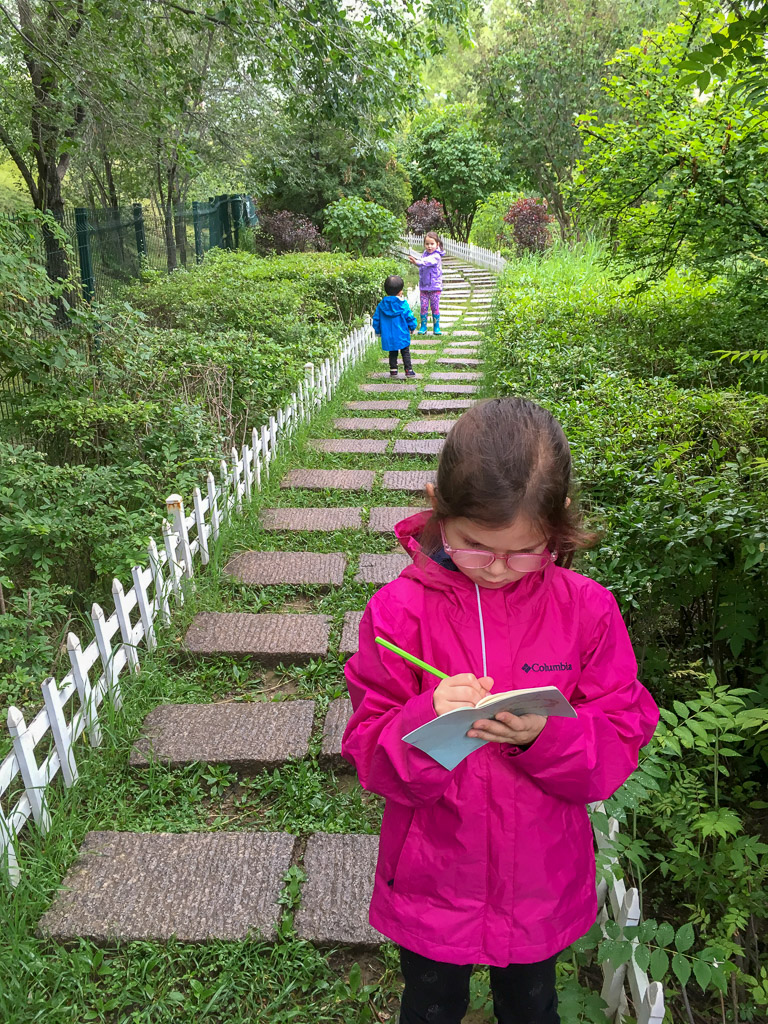 I was pretty surprised that anyone liked doing it, but actually the kids loved it and they didn't feel sad at all about not having gotten to play on the playground. In fact, they're all hoping that it rains next Saturday too! Something about the moist air and the colors of the leaves when it rains is just really special, isn't it? I'm glad the kids got to enjoy it, especially since it rains so rarely here.