Can you imagine a 3.5 year old who actually has no idea what an elephant looks like?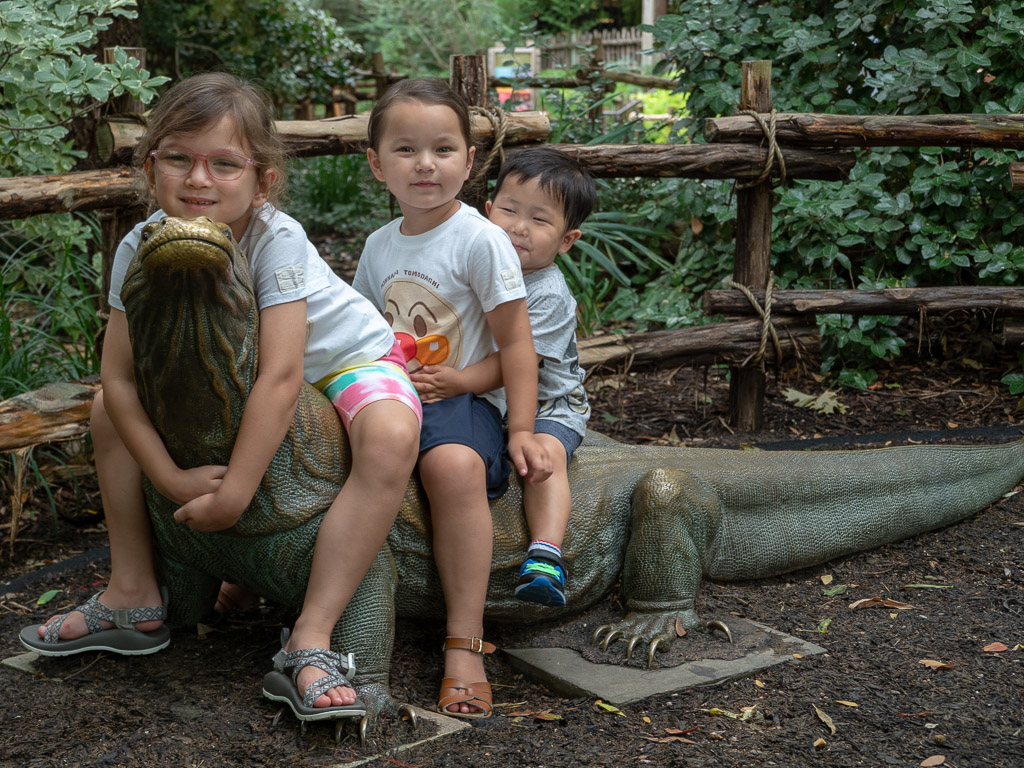 Really, when we picked him up, there was an elephant statue at our hotel and he ran into it and got a bruise on his head from it. And he had no idea what the statue was. I kept telling him it was an elephant, but he had no recognition. All he would say is that it hurt. So, right then and there, I decided that we were definitely going to take him to a zoo as soon as we could get to one in the States. I'm not sure that when I decided that, I realized it would be August when that would happen. But it was worth it.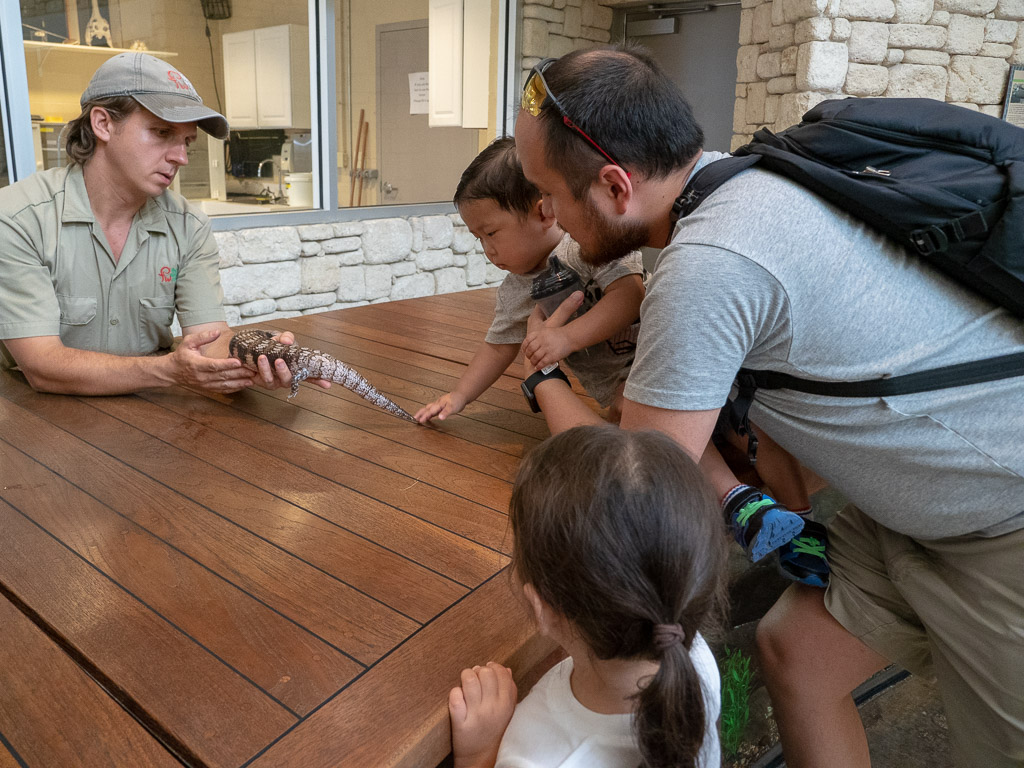 The girls love zoos anyway, and we had actually never been to the zoo near H's parents' house, so we decided to go while we were there. Also, they have a half price day every week! So actually it was a really good deal. And wow, it was an amazing zoo! Lots of animals, and, as you see above, the kids got to actually touch reptiles. Really, it was a very well-done zoo: beautiful exhibits, lots of opportunities to interact with the animals. They even had kangaroos! Our Australian friend here tells us that kangaroos are like roadkill in Australia, so I felt a little embarassed about being excited. Like you know, as if I was looking at an armadillo or something. But I was excited anyway!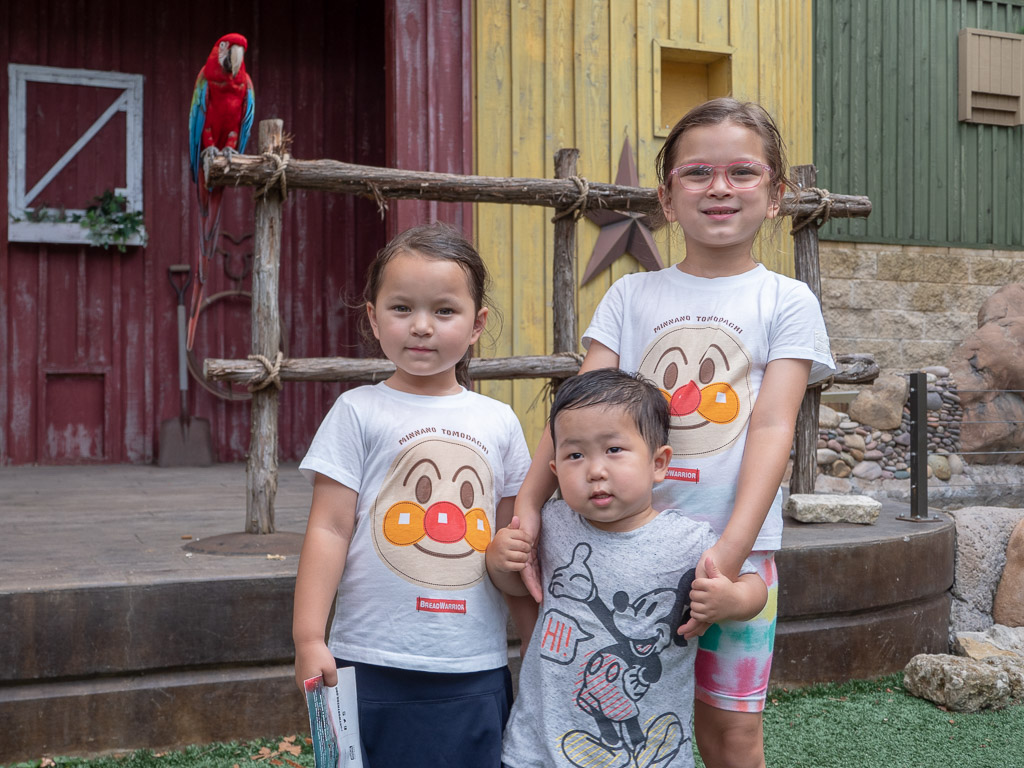 So everyone had a great, although very sweaty time. G learned A LOT of animals and their names, and he still remembers them and can identify them in books and stuff. So we defintely achieved our goal. But in the meantime, I think we found a new favorite activity for while we're at H's parents' house! When we're back in the winter, the weather should be pretty nice and that half price day is too good to pass up!