This was not the girls' first time for an aunt or uncle to get married. But it's the first one in a long time!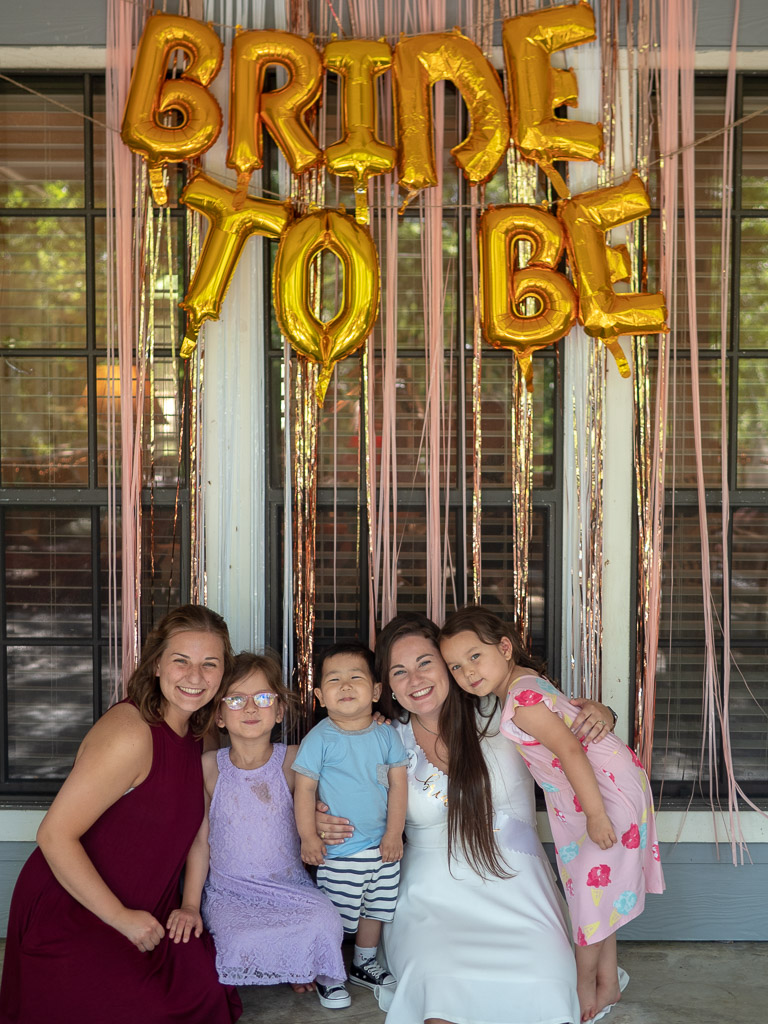 First of all, we would've flown back for my sister's wedding no matter when it was. But if it had been during the school year or at a time when we weren't planning to be back anyway, it would've been one of those lightning half week trips. And that would have been WAYYYYYY less fun than being around for the whole process! We were even able to get there in time for the bridal shower, and since we were at my parents' house the week before the wedding, we got to be part of the inevitable pre-wedding chaos. Although admittedly, the little man made me a lot less helpful than I would've been a year ago, I did get to hem lots of dresses and pants, and it was fun to be a part of things!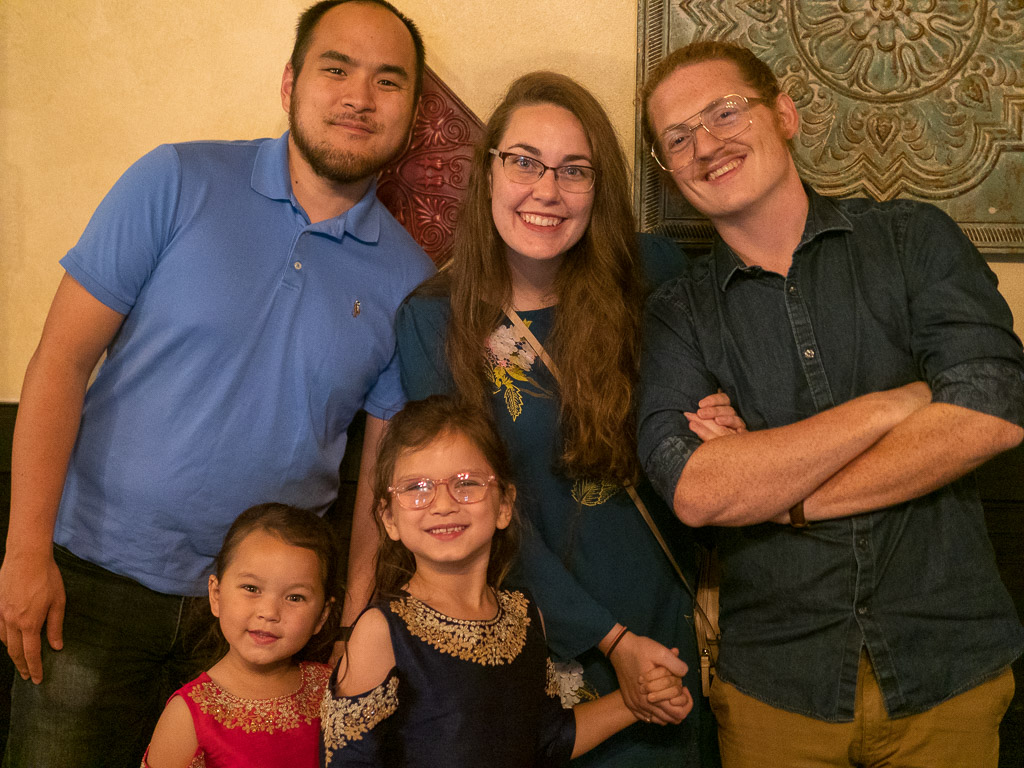 The wedding was the last weekend of our time in the States, which meant that by that time we were totally exhausted. Actually, the day of the wedding (a Friday) was one of only four days without a doctor or immigration appointment. After our doctor appointment on the day of the rehearsal, I was so tired that after we drove up to the area near the venue, H and M went into HEB and walked around for two hours while G and I napped in the car. But it also meant that by the time all the relatives came for it, G knew a lot of them already, so that definitely made it easier on him. But of course, at the actual wedding when there was loud music and hundreds of people and it was way past his bedtime, he was definitely terrified. But I think that's pretty normal.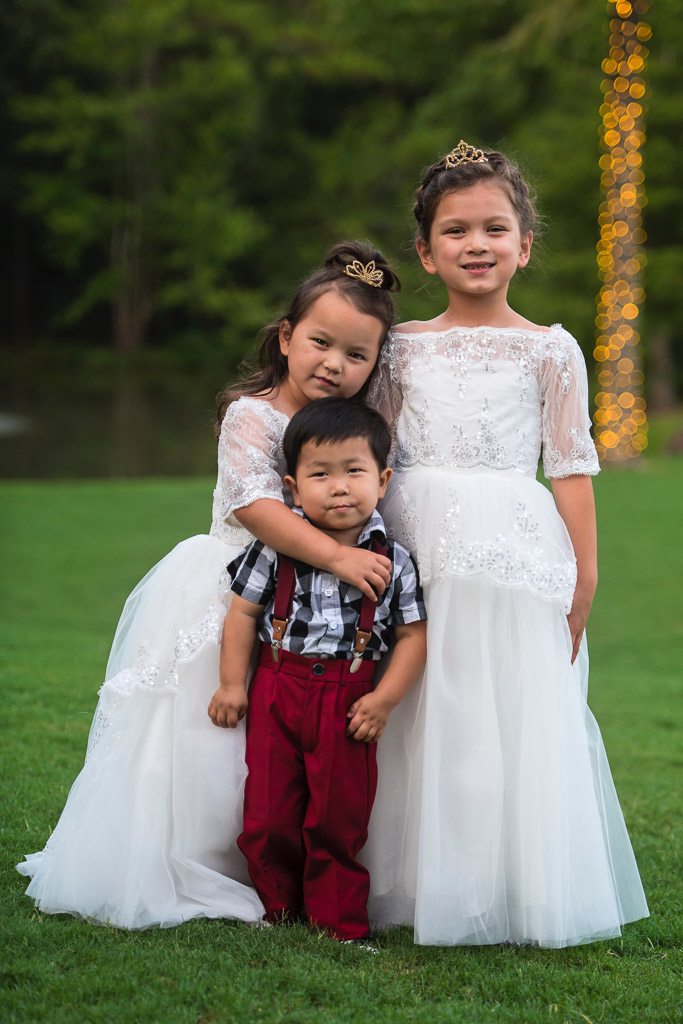 The actual wedding was wonderful! The girls got to be flower girls in their favorite dresses ever and G (who was not a ring bearer; it would've been a little much for him at this point) got to wear the cutest little outfit I've ever seen. Actually my brother's future mother-in-law said, "Just when you thought he couldn't get cuter, you go and put him in suspenders!" It was just adorable. They loved being around all their extended family and second cousins, and I particularly enjoyed not being a bridesmaid and thus having time to catch up with all the family. It was a beautiful wedding and of course, everyone was happy that it went so smoothly! We're all excited for our new uncle/brother-in-law!